How this Hong Kong mama keeps herself and her family grounded.
Jeanine believes that we should all tread lightly on this earth. She started her career in womenswear but soon became alarmed by the amount of waste created in the fashion industry. She realised there was a real need for affordable and sustainably-crafted accessories and that's how her jewellery brand, niin, was born. It's that sort of consciousness and eco-responsibility that she hopes to impart to her three young sons. We caught up with her and her beautiful family enjoying a day outdoors.
Read more: That Mama: Conny Wong, Founder Of Pepper & Mint And Author, Mini Love Tales
Where did you grow up and when did you move to Hong Kong?
I was born in London to an Austrian mother and Chinese father and spent time between London, Austria and also Hong Kong. This is where my father is from and where we moved when I was seven. At 16, knowing design was the direction I wanted to go in, I chose to return to England to complete my studies. I then lived and worked regularly in Vienna and Salzburg for various costume design productions before moving back to Hong Kong in 2008.
After your educational qualifications and work experience in fashion and design, why did you make the switch to jewellery?
Design and creativity have always been my passion. The BA Hons Womenswear degree I took at Central St. Martins was because that's what I enjoyed most in my Foundation Course at Wimbledon School of Art. My other focus had been in Fine Art & Sculpture, but I believed there would be more sustainable job possibilities in fashion. Plus, once I was accepted into the renowned college where the likes of  Stella McCartney and Alexander McQueen studied, I found it impossible not to accept and proceed!
When I was working at the costume design departments of Vienna Burg Theatre, the Vienna Opera House and the famous Salzburg Festivals, I began to take a lot more notice of jewellery and accessories in general. Creatively re-designing existing inventory and working with items built to last inspired me to make a difference in the industry and produce sustainably.
How did you go about learning the ropes of the business?
Around that time, I began selling extra stock of Indian jewellery sourced by a friend for her store in Paris. I began on Portobello and later Spitalfields markets in London. Standing there every weekend, from 5am to 7pm, I was conducting my own direct market research. Every comment I heard, I noted, and adapted my own designs with the aim to create desirable and wearable pieces using natural materials, which don't cost the earth – financially and literally!
How is social responsibility and eco-consciousness integral to your business?
Since its inception, the mission of niin has been to tread lightly on the earth – in all aspects. We personally meet all of our artisans. We also make every effort to ensure the materials we use in our designs and anything included as part of the brand has little impact and creates as little waste as possible. There's also an effort to partner with other like-minded brands and charities. Now there are so many of us in Hong Kong trying to follow the same sustainable message, which is fantastic to see.
How and where did you meet your husband? Does he play a role in your business?
Lars and I were introduced here in Hong Kong through a mutual friend. He plays a big part in my business. Not only as I have his full support and belief in me, but he also helps me see the wood for the trees. Especially important when I get caught up in the day-to-day.
How do you find the time to manage your business and be a committed mum to three young children?
Well, Kai is just over 5 years old, while Kuno and Cosmo are 21 months old. With a household full of young boys, the struggle is real!
It's an incredible blessing to have such a colourful life with a lot of love, but of course, it comes with its challenges. There's a massive sigh of relief at the end of each day when I fall into bed. Especially if I have made some progress on any front. Given the young age of our boys, we need all hands on deck really. Luckily, we have the help of our two amazing yayas (aunties), who care for our kids as we manage around our work lives.
Whom do the kids take after?
They are all super different; especially the twins, oddly enough.
Looks-wise and personalities, I'd say they have elements of us both and there is a 50-50 camp of who thinks which one looks like which!
How do you and your partner divide parenting roles?
As it turns out, both Lars and I have had rather European-style upbringings so we've tried to find a balance of rules and flexibility in the house.
We expect that teaching the kids social and ecological responsibility will be important to you. How do you do it?
I try to lead by example and make them aware of alternative choices. We discuss how to respect nature and humans every day. I try to remind them how everything we do has an impact on someone or something and that we should treat everyone and everything kindly and equally. Even by simply commenting on how beautiful and important the trees are and acknowledging the people, details and colours around us, I believe this helps them to connect and think about the roles these things play.
COVID has affected all businesses and impacted families in many ways. Has it affected yours?
Absolutely! 2020 was a challenging year for everyone worldwide. The pandemic not only brought change but also a realisation that there is a need for change.
I feel the world has come to take notice of the impact that fast fashion and living can have on the environment. There is a desire for more authentic brands. Ones that not only are careful about the amount of waste they produce but also what they do within their communities. By supporting local, hand-crafted or circular fashion economies, we are looking out for each other and our earth; this is a big part of what we strive to do at niin.
Can you tell us about your plans to open a vocational training institute in the Philippines?
Due to COVID-19 complications, this project has been postponed. However, the plan is to develop a curriculum to train suitable candidates. They will teach our students technical skills, the relevant computer design programmes, and give them a thorough understanding of the production of sustainable jewellery collections. This will help create jobs in the Philippines. This is a project that has been in the works for many years and we look forward to kicking this off as soon as it allows.
Which achievements are you most proud of?
Staying true to my heart and being lucky enough to make my dreams a reality.
What is your new year's resolution for 2021?
To prioritise and focus more. Basically, I'd like to try to do less and take more time for the important things and people in my life.
What do you most enjoy about living in Hong Kong? Do you like bringing up your kids here?
Yes and no. Hong Kong is so convenient – it's great that you can manage to do so much in one day. But at the same time, we all can get too busy and forget ourselves or sometimes fail to find a healthy balance.
What do you enjoy most about being a mum?
All the cuddles and laughs! And getting to know these little humans. It really is special watching them grow and develop into their own unique personalities. We hope to raise happy, compassionate, polite and motivated men who will try to make the world a better place. I hope they will make a difference – in whatever they feel is their mission. No pressure, ha!
What is most challenging about being a mum?
Juggling the love equally and hoping you have satisfied each of them, but also not forgetting yourself. Some days I feel like I manage somewhat and on other days, I fail big time!
After a long day, what's your favourite way to unwind?
Getting something yummy to eat, taking a hot bath with a candle and aroma oils, and maybe even a glass of wine.
What are your top three tips for those looking to set up their business in Hong Kong?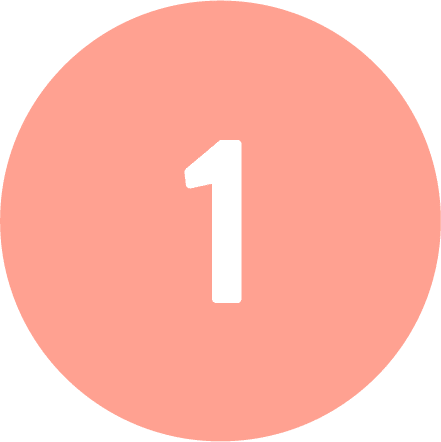 Connect with other like-minded people and entrepreneurs. It really helps to share and compare notes, wins and challenges. It gives you a benchmark as well, as each time you reconnect you can reflect on what progress you have (or have not) made.
Find mentors and support systems – its amazing how helpful people in Hong Kong can be. The Women's Foundation, for example, has an excellent mentoring programme that any woman in business in Hong Kong can apply for.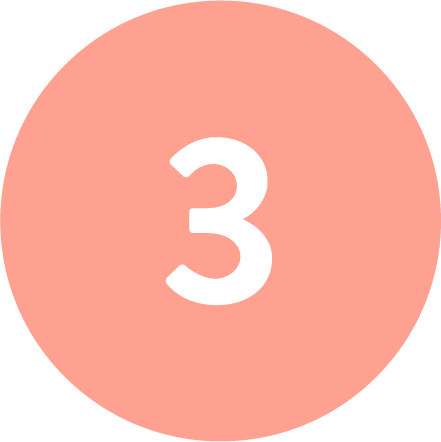 Connect with nature whenever you can. It helps to keep you grounded and sane in an otherwise concrete jungle!
Read more: That Papa: Justin Chung, Founder Of Gift Something
All images courtesy of the talented Janelle of ByJanelle Photography. Follow her work on Instagram here and Facebook here.