Figuring out which car seat will keep your precious ones safe and secure? From Doona and Recaro to Cybex and Maxi Cosi, here are the best car seats for your child.
Finding the perfect car seat is no easy task but our kids need to be strapped in safely, whether in your car or a taxi. While car seat laws in Hong Kong seem more relaxed than in other countries, they still state that a child should be secured in an "approved restraint for children" up to the age of two. To maintain safety, however, it's good practice to follow the rules of your home country. We've rounded up a selection of popular car seat brands and where to buy them and answered some of your top questions to make sure your little ones are car-safety-ready!
Jump To:
The Best Car Seats In Hong Kong
Your Car Seat Questions Answered
Read More: The Best Baby Strollers In Hong Kong And Where To Buy Them
---
The Best Car Seats In Hong Kong
Doona+ Car Seat
Doona is a super convenient car seat that turns into a stroller within seconds! It opens and closes with a click of a button and comes in a striped navy Vacation edition and an all-black Midnight collection in addition to its original design.
Sassy Mama Tip: As newborns shouldn't stay in a car seat for prolonged periods (the position isn't ideal for their little growing bodies) it shouldn't be a replacement for a regular stroller – which should lay flat for newborn development.
Price: From $3,380.
Where To Buy: Various retailers and online at Doona.
---
RECARO Kids Car Seat
RECARO Kids offers car seats for children from 15 months to 12 years old at various price points and in a selection of colours. It has a patented HERO seat belt system that combines shoulder pads, shoulder straps and headrest into one piece, preventing the belt from slipping and twisting.
Price: From $2,199
Where To Buy: Baby Central and Twins Baby.
Read More: Where To Buy Customised Gifts That New Mums Will Love
---
Cybex Car Seat
Cybex has everything from infant car seats and convertible car seats to high-back boosters and all-in-one car seats that have rear-facing, forward-facing and booster seats incorporated in them. It has a fashionable and innovative design that is perfect for your fast-paced Hong Kong lifestyle.
Price: From $3,679
Where To Buy: Mothercare, Baby Central and Jakewell.
---
Maxi Cosi Car Seat
This Hong Kong parent favourite sits high on the list due to safety ratings – but also convenience. Not only can you get a Maxi-Cosi car seat with an accompanying stroller frame, but you can also purchase clip-on adapters so that the car seat sits neatly on your Yoyo or Bugaboo strollers as well.
Price: From $3,679
Where To Buy: Mothercare, Baby Central and Jakewell.
Read More: Where To Find The Perfect Baby High Chair
---
Combi Car Seat
If you're looking for a full range of child car seats that meet international safety standards for newborns until 11 years old, Combi is a great shout. If you've got a baby and a compact car, opt for Combi's bed-style car seat which is designed to save space in the car while protecting the baby.
Price: From $2,534
Where To Buy: Fortress and Twins Baby.
---
Britax Car Seat
Winner of the Red Dot Design Award for the group 1 Trifix car seat (for simple and intuitive handling plus its chic minimalist look), this German brand is sure to keep your little one safe while looking cool at the same time.
Price: From $1,880
Where To Buy: Twins Baby
Read More: Toddler And Baby Stores In Hong Kong – Shop Baby Gear And More
---
Graco Car Seat
Intended from "infancy to youth" this is another well-known name on the baby front. Graco car seats are designed to the American Academy of Pediatrics recommendations and are crash tested to meet and exceed US Federal Motor Vehicle Safety Standards. So you can rest assured that your little one will be safe on Hong Kong roads.
Price: From $2,966
Where To Buy: Baby Online
---
More Car Seat Brands You Can Find In Hong Kong
Read More: Baby Carriers In Hong Kong – Newborn Baby Slings, Toddler Hip Seats And More
---
Your Car Seat Questions Answered
Need more advice on using car seats? We've put together answers to some questions you may have.
I sometimes buckle up in the back with my child in my lap, letting the seat belt cover us both. Is that safe?
No, this is not the safest way for your child to travel. Instead, they should be in their car seat. When they have outgrown all suitable car seats, they should occupy their own seats and wear seat belts.
---

Can I sit with my baby in an infant carrier and put the seat belt around us both?
Whilst this may seem secure for you and your baby, this is not a safe way to travel. In the case of a crash, your head may be thrown forward, which means your chin will collide with your baby's head, quite aside from the fact that a baby carrier has not been crash-tested before.
---
What is the safest way to travel in taxis when car seats aren't an option?
When travelling you should use your appropriate car seat for your baby in every type of vehicle, and attach it securely with a seat belt – infant capsule car seats are always an option – take your own! When buying your stroller ensure it's "travel system friendly", then you can take your buggy in the taxi and when you're at your destination, simply attach your capsule to it.
If travelling with a toddler or older child, you can access portable booster seats and inflatable booster seats which are suitable for 3 to 4 years upwards. The point of a booster seat is to ensure the seatbelt is positioned at the correct level (across the chest and well below neck level) so the height of the child determines if a booster is suitable.
---
Are forward-facing car seats as safe as rear-facing?
Forward-facing and rear-facing can be confusing for many parents and the guidelines differ for many countries throughout the world. Here's a really simple guide:
Why rear face? In the case of a crash, infants are especially at risk of head and spinal cord injuries because their bones and ligaments are still developing. Their spinal structural support is also still developing. In the rear-facing position, a child's head, neck and spine are aligned. A rear-facing car seat supports the child's head, absorbs the force of the crash and cradles them.
Rear-facing seats give the best support to your child's head, neck, and spine, and will prevent your child's head from being thrown away from his or her body. Infants and toddlers should travel in a rear-facing car seat for as long as possible (up to the weight and height allowance of the car seat). Many countries now recommend that your child travels rear-facing for up to two years.
Read more: Travel Tips: How To Help Babies And Toddlers Overcome Jet Lag
---
What is more important when choosing a car seat? Weight or height?
A car seat should fit the weight and height of your child. The seat will have been safety tested up to certain weight and height limits and it's imperative to take both of these into account when selecting an appropriate car seat for your child.
---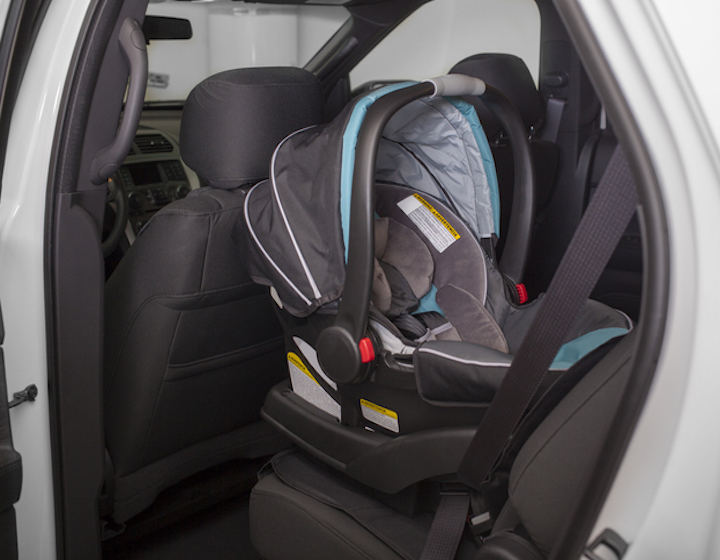 Do car seats/boosters expire?
Car seats do have an expiration date and the standard is around six years. This is because exposure to extremely unpredictable circumstances over time (for example, extreme heat in tropical places) can wear down. Manufacturing testing is not done consistently on a product – only at the beginning. The expiration date is normally located on a label on the car seat, or if the date of manufacture is stamped on the car seat the expiry date is six years from then.
---
Are toddlers allowed in the front seat (in their booster/car seat) in cars without a back seat?
It is safer for your child to travel in the rear seats in their car seat or booster – less opportunity to hit the glass in the event of any impact means a safer travelling environment. Legally in most countries, where there is no back seat option (only one row of seats), it is allowed but not advised.
---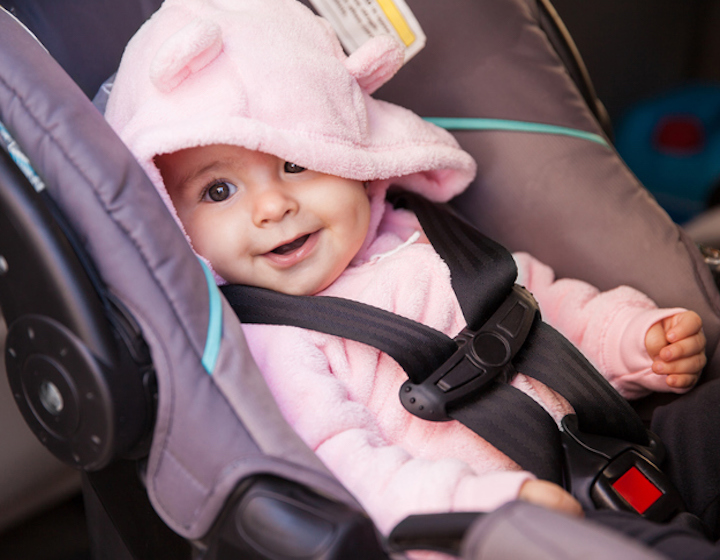 What are the most common safety mistakes we as parents make?
In Hong Kong, unfortunately, one of the most common mistakes we see is not using a car seat at all! Regardless of the law, caring for the safety of our children surely means that we should never compromise on providing the safest travelling environment for them.
When we do use car seats, many parents often subconsciously put their own preferences, or presumption of their baby's preferences, first (as opposed to their safety). For example, some parents believe that their babies are crying because they don't like facing the seat (in a rear-facing position) and then move them to forward face much sooner than the safety guidelines advise.
Many parents will take their baby in a carrier in a taxi because it seems more convenient – when there are now many travel system-friendly strollers on the market (which means that whether or not to take the infant capsule shouldn't even be a question in our minds).
Read More: Where To Get Sustainable Kids Clothes In Hong Kong
---
Editor's Note: Car Seat Safety: Where To Find Car Seats In Hong Kong was most recently updated in March 2023 by Najuka Redkar.
Main image courtesy of Getty, image 1 courtesy of Doona via Instagram, image 2 courtesy of RECARO Kids via Facebook, image 3 courtesy of Maxi Cosi via Facebook, image 4 courtesy of Britax via Instagram, image 5 courtesy of Getty, image 6 courtesy of Getty, image 7 courtesy of Getty, image 8 courtesy of Getty, image 9 courtesy of Getty.