These recipes will make you feel warm and wonderful!
'Tis the season to be merry and the weather and the magical, festive vibes are making baking even more special this month. If you are trying to be conscious with your feasting and cooking this year, we decided to focus on Christmas recipes that are healthy and easily adaptable for all dietary preferences. The recipes highlighted here are easy and the kids will love to help, so you can make this a fun family activity on Christmas Eve.
Read more: Where To Buy Ingredients For Cooking Your Family Christmas Dinner
Brie And Cranberry Bites
These are absolutely delicious appetisers that go down well at every gathering. The ingredients are easy to find, are quick to put together and fit perfectly with this time of the year.
Ingredients:
2 puff pastry sheets
Brie cheese
4 cups fresh or frozen cranberries (you can also use cranberry sauce)
3/4 cup sugar
1 cup water
Optional: A few fresh rosemary sprigs
Optional: Orange zest, cinnamon, nutmeg
Method: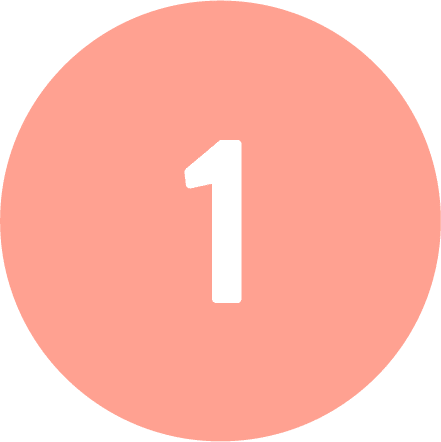 To prepare the cranberry sauce
Put water and sugar in a saucepan on medium flame. Stir to dissolve the sugar.
Add rinsed and cleaned cranberries to the pot and let it boil (please note: the cranberries will start bursting so please be careful). Lower the heat and simmer for 10 to 12 minutes. Check that most of the cranberries have burst. Stir and give it a good mix.
You can now add optional items like a pinch of cinnamon, nutmeg or orange zest to give it a nice, holiday flavour. Mix all of this nicely.
Once mixed, remove the pot from the flame and let it cool down. The sauce is now ready to use. You can store it in the refrigerator. Please note it will continue to thicken as it cools.
To prepare the bites
Preheat the oven to 160°C. The temperature might vary a bit based on your oven (adjust it slightly if your oven has a tendency to get too warm/not too warm).
Spray a mini muffin tray with cooking spray or apply butter.
Cut the puff pastry sheet into 24 equal squares and place them into muffin tray slots.
Cut the Brie into small pieces. Place them inside the puff pastry squares.
Now, add a spoonful of cranberry sauce and top it with a little sprig of rosemary.
Bake for approximately 15 minutes or until light golden brown.
Let it cool down for 2 to 3 minutes. Serve warm!
Sassy Mama tip: You can use other sauces like orange marmalade, strawberry chill sauce or make it savoury by using a chutney. Top it with walnuts or pecans if you would like!
Peppermint Chocolate Balls
Ah, the flavour of peppermint! And what's better is that this is a no-bake recipe. These peppermint chocolate balls are quick, whole-food and healthy and often make for an on-the-go snack for us. We have been asked by friends if it really is healthy. And it is, right up to the point when you add candy canes. You can avoid that all through the year but come Christmas, it really adds to the festive mood. However, I have also added an alternate with cacao nibs in the recipe you can try.
Ingredients:
8 tablespoons cocoa powder
3 tablespoons maple syrup
1/4 cup salted butter
1/4 cup of pitted dates (ground into a paste)
1/2 teaspoon peppermint extract (please use more if not using the candy canes)
1/4 teaspoon salt
5 to 6 tablespoons crushed candy canes, or cacao nibs for a healthy crunchy option
Optional: Some more crushed candy canes to put on top
Optional: 2 to 3 tablespoons of water
Method:
Put cocoa powder, maple syrup, butter, dates paste, peppermint extract, salt into a bowl. Mix all the ingredients well (note that the batter should look very well mixed).
If you still need to, add a little water to mix all the ingredients together. Do remember add water slowly and carefully. If you add too much, it will be difficult to roll balls later.
Add candy canes/cacao nibs.
Mix well and roll into small balls.
Chill them in the refrigerator. The snack is now ready.
Sassy Mama tip: Top them with some more crushed candy canes (my delighted daughter certainly did!) if you'd like them to look more Christmassy!
Read more: Where To Buy: Fresh, Green And Organic Stores In Hong Kong
Spinach Pull-Apart Christmas Tree
What's not to love about this Christmas recipe? It has spinach and cheese styled in Christmas tree design and can be the centrepiece of any festive platter or grazing table. It gets bonus points because kids love this and get their dose of spinach, too!
Ingredients:
1 (6-oz) block cream cheese, softened
1 cup spinach, finely chopped
1/2 cup grated Parmesan/mozzarella (you can add also add both)
2 cloves garlic, minced
1/2 teaspoon salt
1/4 teaspoon ground black pepper
2 sheets frozen puff pastry, defrosted
2 tablespoon melted butter
1/2 teaspoon garlic powder
Optional: 1 teaspoon lemon zest
Optional: 1/2 teaspoon crushed red pepper flakes
Method:
Preheat the oven to 160°C (this may need to be adjusted based on your oven) and line a baking tray with parchment paper.
In a bowl, mix these ingredients together: cream cheese, spinach, Parmesan/mozzarella, garlic, salt, pepper and optional items if you are using them.
Place one puff pastry sheet on the parchment paper. Using a knife, cut out a Christmas tree shape.
Spread the mixture prepared earlier on this. Then place a second puff pastry sheet on top.
Cut out the shape of a Christmas tree again (using the fillings and bottom puff pastry sheet as a guide).
Now it looks like a stuffed tree shape!
Using the knife, cut out half-inch thick branches while leaving some portion in the centre (you don't want to slice the tree all the way through – follow the picture above).
Gently twist these branches.
Bake for 20 to 22 minutes until it is golden brown.
In a smaller bowl, mix butter and garlic powder. Brush this mixture on your spinach Christmas tree.
Serve warm with a dip of your choice. To eat, a person simply pulls apart a "branch" of the tree. With or without the dip, the spinach and cheese combination is really delicious and healthy!
Read more: Ready, Set, Bake!: Christmas Baking 101
Christmas Cheese Wreath
Make a unique Christmas wreath this year with this super-easy, no-cook recipe! This beautiful centrepiece is the perfect item to put on your table when you have your small bubble of friends over, or just for you to enjoy.
Ingredients:
1 wheel of Brie or Camembert (choose a big or small one depending on the number of guests)
1/2 cup olives
Fresh rosemary sprigs
1/2 cup blackberries
1/2 cup raspberries
1/2 cup blueberries
A few slices of oranges
1/2 cup mixture of nuts and dried fruits, such as walnuts, currants, apricots
1 fresh fig (or dried figs)
A small bowl of pomegranate seeds
Optional: edible flowers
Method:
Take the wheel of cheese and create a hole in the middle using a round cutter.
Place olives, blueberries, raspberries, blackberries all around.
Add slices of oranges and some nuts in the hole in the centre.
Slice fresh fig/dried figs and place on the cheese. Sprinkle pomegranate seeds on top. Add on edible flowers if you have any. 
This plate calls for creativity, so feel free to style it the way you like.
Baked Pears With Cinnamon And Currants
This easy-to-prepare, delicious dessert got our kids loving pears even more! We first chanced on this recipe in actor Tiffani Thiessen's recipe book – Pull Up a Chair: Recipes from My Family to Yours. It's become our favourite as it can be played in so many amazing ways.
Ingredients:
2 pears, halved lengthwise
1/2 tablespoon sugar
1 teaspoon ground cinnamon
2 small, half-inch butter cubes
1/2 cup dried currants
A drizzle of maple syrup
Optional: Crème fraîche or yoghurt, for serving
Method:
Preheat the oven to 160°C (the temperature might vary a bit based on your oven).
Line a baking tray with parchment paper.
Arrange pears with their cut sides up. Sprinkle sugar and cinnamon powder on them. Add a cube of butter on top. After this, sprinkle a few black currants and a drizzle of maple syrup on the pears.
Bake until the pears are tender (approximately 30 to 40 minutes).
Let it cool down for 5 to 10 minutes.
Transfer the pears to plates to serve.
Sassy Mama tip: For extra flavour and texture, you can sprinkle some more currants and add a dollop of Crème fraîche. Alternatively, you can layer some Greek yoghurt and transfer the pears on top. Both ways are absolutely delicious additions!
Read more: How To Celebrate New Year's Eve At Home With Kids In 2020
Featured image courtesy of
Getty Images
, all other images courtesy of Bhawna Shetty.