Is a Montessori education the perfect fit for your little one? From playgroups to preschool, Hong Kong offers some of the best Montessori schools for children.
Many of us have heard of the Montessori method, but what makes this system of education really unique? Founded by paediatrician and psychiatrist Maria Montessori in 1907 (it has definitely stood the test of time!), the Montessori approach emphasises nature, creativity, and hands-on learning with gentle guidance provided by the teachers. Children learn about other cultures, animals and plants in addition to reading, language, and mathematical skills.
Click the links below to find out more about what a Montessori education entails and to discover the best schools that offer Montessori education in Hong Kong.
Jump To:
How The Montessori Education Method Works
The Key Principles Of Montessori Education
Montessori Schools In Hong Kong
Read More: How To Create A Montessori Environment For Your Child At Home

---
How The Montessori Education Method Works
The Montessori curriculum focuses on five areas: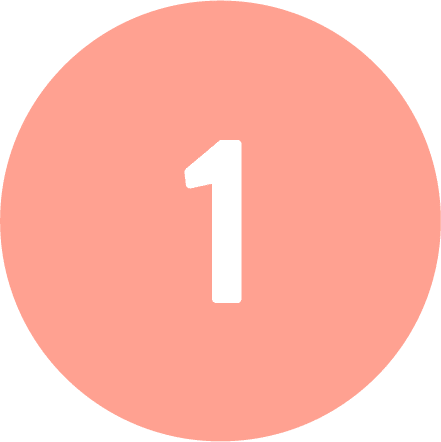 Practical life
Sensory awareness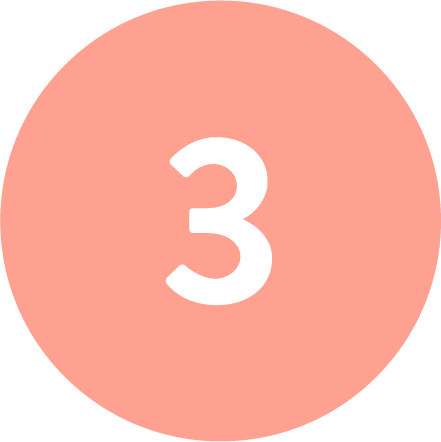 Language
Mathematics
Cultural subjects (geography, zoology, time, history, music, movement, science and art).
All the disciplines tie together in complementary ways.
Teachers or "guides", as they are called, take their lead from each child, allowing children to learn at their own pace. Montessori programmes encourage a child's sense of independence and expect a high degree of parental involvement.
Toys and other developmentally appropriate learning materials are laid out in the classroom so a child can see what their choices are and then pick a task — called "work" — according to their interests. Work options include books, puzzle games, art projects, toys that test spatial relations and more.
When they're done, children put their work back on the shelves and move on to something else. Guides work with children as a group and one-on-one, but most of the interaction is among the children. In a Montessori school, teachers aren't the only instructors. Older kids often help younger ones learn how to master new skills. That's why each class has mixed ages. Casa classes (a term often used in Montessori education, otherwise known as Casa Dei Bambini, pre-school or children's house classes) are for those aged 3 to 6 years.
Read More: International Pre-Nursery, Kindergartens And Preschools In Hong Kong
---
The Key Principles Of Montessori Education
There are 12 principles of the Montessori method of education including respect for the child, freedom of movement and choice, individualised learning and more. Read more about the 12 principles here.
Some other terms that you may hear in a Montessori environment are:
Concrete to abstract: A logical way to understand more abstract ideas is by first using concrete examples (for example, using beads grouped in 10s, 100s, etc. to follow certain mathematical concepts).
Control of error: While using Montessori materials or toys, a child can get instant feedback. This helps them recognise, correct, and learn from mistakes, even without help from an adult.
Freedom within limits: This is a way to give kids the opportunity to choose their own work while ensuring that their activity is respectful of others and their environment.
Grace and courtesy: Children learn social skills that they will use throughout their lives, from requesting help, interrupting a conversation politely and also greeting people warmly.
There are plenty of ways that you can create a Montessori environment at home. Because one of the key principles of the Montessori method is the "absorbent mind" (the period from birth to six years being a time of intense mental activity) you can even begin with how you design your nursery!
Read More: Hong Kong International Schools – Where To Send Your Kids For An Global Education

---
Schools Offering Montessori Education In Hong Kong

Woodland Pre-Schools
Woodland Pre-Schools has been offering the Hong Kong community a choice of traditional and Montessori teaching methods since 1978. Here, your child will be introduced to a world of benefits that equip them with an all-encompassing range of skills, from fostering strong collaborations, encouraging critical thinking and promoting independence. Book your trial class or a tour to get a taste of the Montessori education at Woodland Pre-School in Mid Levels!

 The Woodland Montessori Pre-School, On Fung Building, 110-118 Caine Road, Mid Levels, Hong Kong, 2526 9478, enquiry@woodlandschools.com, www.woodlandschools.com
---
Guidepost Montessori
With locations worldwide, including five international pre-nurseries and kindergartens, a family club, and a new primary school opening in August 2023 in Hong Kong, Guidepost Montessori is a leading educator dedicated to Montessori education. Offering quality learning for children aged 0 months to 12 years, Guidepost prides itself on dependability. You'll love the nurturing and inspiring teachers and the warm and welcoming environment.
Here you'll find authentic Montessori methods which speak to the hearts and minds of its students. For example, Guidepost Montessori's approach to teaching kids how to read breaks down language learning into clear component skills, so students can grow confident with each step before moving to the next. Look out for its first primary school,  Academy of Innovation Primary School (Guidepost)opening in August 2023. Book a private tour now!

Guidepost Montessori, various locations in Hong Kong, 9126 6211, hk-admissions@guidepostmontessori.com, www.guidepost.hk
---
Discovery Montessori School
At Discovery Montessori School your little learners are supported through an individualised and natural learning environment that adopts an inquiry-based curriculum. It is the first and only IB Montessori School in Hong Kong and Southeast Asia to be accredited as an IB World School by the International Baccalaureate Organization (IBO) so you can rest assured that your child is enjoying the best of the IB and Montessori curriculums. In its authentic bilingual classrooms, your child will be empowered to be independent, self-disciplined, creative and develop a lifelong love of learning.
Sassy Mama Tip: Sign up for the free Parent Workshops and Seminars in February. There's a session for "Fostering the development of scientific thinking in young children" on Saturday, 18 February and "8 ways to expand your child's potential" on Saturday, 25 February. Register here.

Mention SASSYMAMA and get a FREE trial Montessori playgroup session. Valid until 31 July, 2023.

 Discovery Montessori School And Discovery Montessori Academy, various locations across Hong Kong, 2850 8006 (Central branch), enquiry@dms.edu.hk, www.montessori-ami.edu.hk
---
International Montessori School (IMS)
Established in 2002, International Montessori School (IMS) supports students from toddler to elementary years through their authentic Montessori dual-language curriculum. As the only accredited elementary Montessori school in greater China, IMS provides an inclusive education where the individual potential of each child is valued and nurtured.

 IMS, various locations across Hong Kong, 2772 2468, info@ims.edu.hk, www.ims.edu.hk
---
Island Children's Montessori School Hong Kong
Island Children's Montessori offers Association Montessori Internationale (AMI) recognised programmes for children aged 2 to 6 years, as well as Montessori playgroups for 9 months to 3 years old. With a skilled Montessori-trained teaching team, children learn at their own pace and develop social skills, positive work habits, confidence and independence.

ICMS, various locations across Hong Kong, 3427 9100, info@icms.edu.hk, www.icms.edu.hk
Read More: Hong Kong School Open Days – School Open Houses, School Visits And Personal Tours
---
Infinity Montessori Academy
Infinity Montessori Academy provides trilingual Montessori programmes for children aged 1 to 6 years and short courses for children aged 6 to 12 months. The school places a heavy emphasis on educating parents about the Montessori methodology so they can implement similar strategies at home.

Infinity Montessori Academy, 8 Somerset Road, Kowloon, Hong Kong, 3589 6366, infinitycw@gmail.com, www.infinitychildren.com
---
Little Lantau Montessori Kindergarten (LLMK)
Little Lantau Montessori Kindergarten accepts children from 18 months up to 5 years. The toddler class runs in the forest school, an outdoor-themed area named and designed by the children themselves. Using Montessori principles, it follows the Early Years Foundation Stage Curriculum (EYFS).

Little Lantau Montessori Kindergarten, Units 12 & 13, G/F Silverview Centre, 8 Ngan Kwong Wan Road, Mui Wo, Lantau Island, Hong Kong, littlelantaumontessori2015@gmail.com, www.littlelantaumontessori.com
Read More: The Best Forest Schools In Hong Kong
---
Sai Kung Montessori
Surrounded by nature and wildlife in beautiful Sai Kung town, this school provides a bilingual Casa Dei Bambini programme for children aged 2.5 to 6 years. It hopes to foster a true sense of interconnectedness and global citizenship within its students.

Sai Kung Montessori, G/F, Unit SB, 787 Tan Cheung, Po Tung Road, Sai Kung, Hong Kong, 5369 8587, info@saikungmontessori.com, www.saikungmontessori.com
Read More: 9 Books To Help Your Child Prepare For The First Day Of Kindergarten
---
Rosaryhill Kindergarten (RHS)
Rosaryhill Kindergarten first implemented the Montessori learning method into its kindergarten program (from ages 3 to 6 years) in 2012. It follows all the tenets of Montessori education and has a multi-lingual curriculum (Cantonese, English, Putonghua and Spanish).

Rosaryhill Kindergarten, 41B Stubbs Road, Hong Kong, 2835 5122, www.rhs.edu.hk/Kindergarten
Read More: British Schools In Hong Kong – International Schools, Preschools And Secondary Schools
---
More Schools That Offer Montessori Education In Hong Kong
Oaktree Montessori Chinese Education – Mandarin-speaking only Montessori school for children aged 12 months to 6 years. www.eceoaktree.com
Montessori for Children – Genuine Montessori education offering Association Montessori Internationale (AMI) recognised classes for children aged. 2.5 to 6 years old. www.mfc.edu.hk
Little Montessorian – Offers Mandarin-only Montessori education for 6 months to 6 years. www.littlemontessorian.com
---
Editor's Note: "Your Guide To Montessori Education: Top Montessori Schools In Hong Kong" was most recently updated in April 2023 by Najuka Redkar.