If the Montessori method is the perfect fit for your little one, you're in luck. Hong Kong offers some of the best Montessori schools for youngsters to absorb a Montessori education from well-trained "guides". From playgroups to preschool, here are some of the best Montessori schools in Hong Kong.
Many of us have heard of the Montessori method, but what makes this system of education really unique? Founded by paediatrician and psychiatrist Maria Montessori in 1907 (it has definitely stood the test of time!), the Montessori approach emphasises nature, creativity, and hands-on learning with gentle guidance provided by the teachers. Children learn about other cultures, animals and plants in addition to reading, language, and mathematical skills. The goal is to develop a child's senses, character and practical life skills, as much as it is about nurturing academic ability. From schools that follow the principles of the Montessori philosophy to those with official accreditation, there are plenty of Montessori schools in Hong Kong to choose from.
Read more: How To Create A Montessori Environment For Your Child At Home
---
Featured Montessori Schools In Hong Kong
Guidepost Montessori
With locations worldwide, including three international pre-nurseries and kindergartens in Hong Kong, Guidepost Montessori is a leading educator dedicated to Montessori education. Offering quality learning for children aged 6 months to 6 years, Guidepost prides itself on dependability. You'll love the nurturing and inspiring teachers and the warm and welcoming environment.
Here you'll find authentic Montessori methods which speak to the hearts and minds of its students. For example, Guidepost Montessori's approach to teaching kids how to read breaks down language learning into clear component skills, so students can grow confident with each step before moving to the next. Look out for the Guidepost Family Club – its fourth location opening in June 2022. Here, young families can learn, connect, and grow together through a range of parent workshops and extra-curricular classes. Book a private tour now!
Guidepost Montessori, various locations in Hong Kong, 9126 6211, hk-admissions@guidepostmontessori.com, follow on Facebook, follow on Instagram, www.guidepost.hk
---
How The Montessori Method Works
The Montessori curriculum focuses on five areas: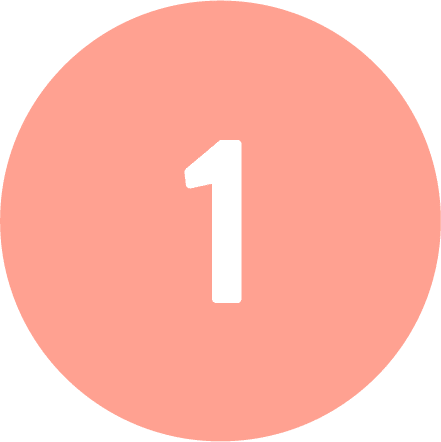 Practical life
Sensory awareness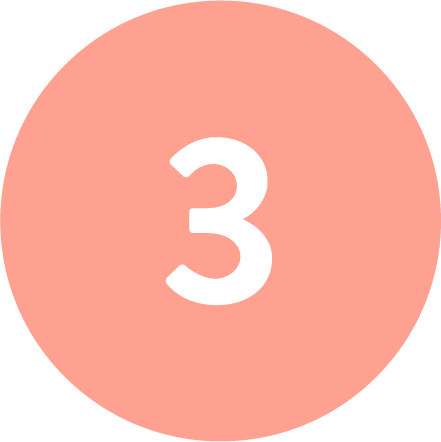 Language
Mathematics
Cultural subjects (geography, zoology, time, history, music, movement, science and art).
All the disciplines tie together in complementary ways.
Teachers or "guides", as they are called, take their lead from each child, allowing children to learn at their own pace. Montessori programmes encourage a child's sense of independence and expect a high degree of parent involvement.
Toys and other developmentally appropriate learning materials are laid out in the classroom so a child can see what their choices are and then pick a task — called "work" — according to their interests. Work options include:
Books
Puzzle games
Art projects
Toys that test spatial relations and more
When they're done, children put their work back on the shelves and move on to something else. The daily schedule allows time for children to play alone and in groups.
Guides work with children as a group and one-on-one, but most of the interaction is among the children. In a Montessori school, teachers aren't the only instructors. Older kids often help younger ones learn how to master new skills. That's why each class has mixed ages. Casa classes (a term often used in Montessori education, otherwise known as Casa Dei Bambini, pre-school or children's house classes) are for those aged 3 to 6 years.
Read more: The Best Educational Toys For Kids Of All Ages In Hong Kong
---
The Key Montessori Principles
Other terms you may hear in a Montessori environment are:
Concrete to abstract: A logical way to understand more abstract ideas by first using concrete examples (for example, using beads grouped in 10s, 100s, etc. to follow certain mathematical concepts).
Control of error: While using Montessori materials or toys, a child can get instant feedback. This helps them recognise, correct, and learn from mistakes, even without help from an adult.
Freedom within limits: This is a way to give kids the opportunity to choose their own work but ensuring that their activity is respectful of others and their environment.
Grace and courtesy: Children learn social skills that they will use throughout their lives, from requesting help, interrupting a conversation politely and also greeting people warmly.
There are plenty of ways that you can create a Montessori environment at home. Because one of the key principles of the Montessori method is the "absorbent mind", i.e., the period from birth to six years being a time of intense mental activity, you can even begin with how you design your nursery!
Read more: 10 Activities To Help Develop Better Fine Motor Skills In Children
---
Montessori Schools In Hong Kong
Woodland Group of Pre-Schools
With nine schools across eight locations on Hong Kong Island, the Woodland Group of Preschools has been offering the Hong Kong community a choice of traditional and Montessori teaching methods since 1978. Two of these schools – Woodland Montessori Academy in Mid-Levels and Repulse Bay Montessori – offer Montessori teaching methods that are fully approved by the Montessori Evaluation & Accreditation Board. The schools are the only group of pre-schools to be Montessori-accredited in the Greater China region.

The Woodland Montessori Pre-School, On Fung Building, 110-118 Caine Road, Mid Levels, Hong Kong, 2549 1211, AdmissionsCR@woodlandschools.com

Repulse Bay Montessori Pre-School, G118-119 Ground Floor, The Repulse Bay, 109 Repulse Bay Road, Hong Kong, 2803 1885, montessorirb@woodlandschools.com

Woodland Pre-Schools Head Office, Suite 2405 Universal Trade Centre, 3-5A Arbuthnot Road, Central, Hong Kong, 2559 4885, enquiry@woodlandschools.com, www.woodlandschools.com
Read more: The Stages Of Child Development And Signs To Watch Out For
---
International Montessori School (IMS)
Established in 2002, International Montessori School (IMS) supports students from toddler to elementary years through their authentic Montessori dual-language curriculum. It has four campuses on Hong Kong Island (catering to different ages) at Stanley, South Horizons, Mid-Levels and Aldrich Bay. As the only accredited elementary Montessori school in greater China, IMS provides an inclusive education where the individual potential of each child is valued and nurtured. Each class has two teachers, at least one of whom is Association Montessori Internationale (AMI)-trained and the other a native Mandarin speaker.
The development of executive functions can help your little ones develop into proficient and well-rounded adults. These include the ability to concentrate, a love of work, self-discipline and positive social behaviour. 

IMS, various locations across Hong Kong, 2772 2468, info@ims.edu.hk, www.ims.edu.hk
---
Sai Kung Montessori
Sai Kung Montessori (SKM) is located in beautiful Sai Kung Town. Surrounded by nature and wildlife, the school provides a bilingual Casa Dei Bambini programme for children aged 2.5 to 6 years. SKM's learning environment extends beyond the classroom into the natural world and the surrounding community. It hopes to foster a true sense of interconnectedness and global citizenship within its students. The school is owned and operated by an Association Montessori Internationale (AMI)-accredited teacher and strictly adheres to the Montessori pedagogy.

Sai Kung Montessori, G/F, Unit SB, 787 Tan Cheung, Po Tung Road, Sai Kung, 
Hong Kong, 5369 8587, info@saikungmontessori.com, www.saikungmontessori.com
Read more: Raising A Bilingual Baby: Reflections From A Researcher And Father
---
Island Children's Montessori International Nursery and Kindergarten
Island Children's Montessori, founded in 2010, has four campuses on Hong Kong Island. It offers Association Montessori Internationale (AMI) recognised programmes for children aged 18 months to six years, as well as playgroups for toddlers aged 16 months to three years. With a skilled Montessori-trained teaching team, children learn at their own pace and develop social skills, positive work habits, confidence and independence.

ICMS, various locations across Hong Kong, 3427 9100, info@icms.edu.hk, www.icms.edu.hk
Read more: Skills That Our Children Will Need In 10 Years' Time
---
Infinity Montessori Academy
Infinity Montessori Academy, located in Kowloon Tong, provides trilingual Montessori programmes for children aged 1 to 6 years. It also offers short courses for children aged 6 to 12 months. Affiliated with the Hong Kong Montessori Research and Development Association (HKMRDA), and Infinity Children's World, the school places a heavy emphasis on educating parents on the Montessori methodology so they can implement similar strategies at home.

Infinity Montessori Academy, 8 Somerset Road, Kowloon, Hong Kong, 3589 6366, infinitycw@gmail.com, www.infinitychildren.com
---
Oaktree Montessori Chinese Education
Located in Happy Valley, Oaktree Montessori Chinese Education is a Mandarin-speaking only Montessori school. With its full immersion Mandarin curriculum, it offers Montessori learning for children aged 12 months to six years. Teachers aim at providing tailormade learning plans according to children's needs and interests. Apart from day-to-day dialogue and vocabulary skills, students at Oaktree can learn to read and write their own stories.

Oaktree Montessori Chinese Education, Shop 1A, 151-153 Wong Nai Chung Road, Happy Valley, Hong Kong, 2574 9986, enquiry@eceoaktree.com, www.eceoaktree.com
Read more: Teacher Recommendations: Books For Reluctant Readers
---
Little Lantau Montessori Kindergarten (LLMK)
Little Lantau Montessori Kindergarten in Mui Wo accepts children from 18 months up to six years. The toddler class runs in the "Forest School", an outdoor-themed area named and designed by the children themselves. The kindergarten children (K1 and K2) are in a mixed-age classroom (2 years 8 months and up). Using Montessori principles  (experiential, child-led and individual learning with teachers as guides, mixed-age classes, use of Montessori-designed spaces, toys, etc.), LLMK follows the Early Years Foundation Stage Curriculum (EYFS).
At LLMK, the community feel of the Montessori approach is apparent. A couple of years ago when the school was facing a financial crunch, the support of the students' families helped in fundraising and saw the school through the crisis. Even today, parents manage the website, social media and marketing functions of the school.

Little Lantau Montessori Kindergarten, Units 12 & 13, G/F Silverview Centre, 8 Ngan Kwong Wan Road, Mui Wo, Lantau Island, Hong Kong, littlelantaumontessori2015@gmail.com, www.littlelantaumontessori.com
---
Montessori for Children
Montessori for Children in Hong Kong is part of a group of schools (also in Singapore and Canada) that offers a genuine Montessori education. Operating since 1986, the School offers Association Montessori Internationale (AMI) recognised classes for children aged 2.5 to 6 years old. Students at Montessori for Children remain in the same class throughout their time spent in the school. English is the medium of instruction with Putonghua as an additional language.

Montessori for Children, House A, Phoenix Garden RBL, 1033 Tai Tam Village, Stanley, Hong Kong, 2813 9589, hongkong@montessori.edu.sg, www.mfc.edu.hk
---

Other Montessori Schools In Hong Kong

Little Montessorian, 3/F Mandarin Building, 43b Bonham Strand, Sheung Wan, Hong Kong, 2635 0892, enquiry@littlemontessorian.com, www.littlemontessorian.com (website only in Mandarin)

Rosaryhill Kindergarten, 41B, Stubbs Road, Wan Chai, Hong Kong, 2835 5122, kgadmin@rosaryhill.org, www.rhs.edu.hk/Kindergarten

Discovery Montessori School And Discovery Montessori Academy, various locations across Hong Kong, 2850 8006 (Central branch), enquiry@dms.edu.hk, www.montessori-ami.edu.hk
Read more: Learning Fun: Best STEM Toys For Kids Of All Ages\
---
Editor's Note: This post was originally published in September 2017 by Ruth Benny, updated in January 2019 by Sassy Mama, in March 2021 by Sarah Guinon, and in April 2022 by Alex Purcell Garcia.