From food to cosmetics refills in Hong Kong, home products and more, here's where you can pick up plastic-free, zero-waste essentials in the 852. Including Live Zero, The Store Hong Kong and many more – zero-waste living in Hong Kong is possible!
The start of the pandemic and what followed was a devastating time for many people around the world. What's even more alarming is that some of the effects may not even be known or understood for years to come. According to marine conservation organisation, OceansAsia, close to 1.56 billion disposable masks entered our oceans in 2020, amounting to over 4,500 metric tonnes of plastic pollution (and that's a conservative estimate!). These masks could take up to 450 years to break down (reusable masks ahoy)– and while these remain in the sea, the microplastics in them will continue to harm marine ecosystems. Zero-waste living is sounding pretty good right about now, isn't it?
Read more: How To Introduce Your Kids To Sustainability
---
Island Life — Sustainable household cleaning products
Did you know that the number one ingredient in most of your household cleaning products is water? That makes your products bulky and heavier to transport (not to mention the carbon emissions of that transport!). While refillable options from bulk stores are a great start to get us on the sustainability track, Island Life takes it one step further, providing a concentrated tab with minimal packaging. Simply put the tab in your own bottle, add water and you're done! The best part, it's affordable too, with prices starting at $78 for three refills!! Try it out yourself with the Dish Soap or Hand Wash starter kits which come with a refillable Island Life glass bottle and three soap tabs.

Use discount code SASSYMAMA for 10% off your Island Life purchase. Offer valid until 31 December, 2023.
Island Life, kevin@islandlife.com, www.islandlifehk.com
---
Zero-Waste Living: A Global Effort
We all know how damaging plastic and non-biodegradable items can be for the environment. And sadly, recycling will not be enough, as 91% of plastic can't be recycled. The good news is that many large corporations, from IKEA to Unilever, are taking an eco-friendly turn. Equally heartening was the news that children across the world managed to influence popular toy company Lego to stop plastic packaging and the company also announced that it would switch over from plastic to a plant-based material by 2030.
As the children who moved Lego have proved, pressure and persistence from individuals and families can bring about change. As concerned parents who want to leave a clean, green, and habitable planet for our children, most of us make eco-conscious choices on a daily basis. And while it is difficult to go zero-waste in Hong Kong, it's more doable now than ever.
Read more: How To Recycle In Hong Kong: Hassle-Free Tips For Reducing Waste
---
Quick Tips To Go Zero-Waste In Hong Kong
So where do we start?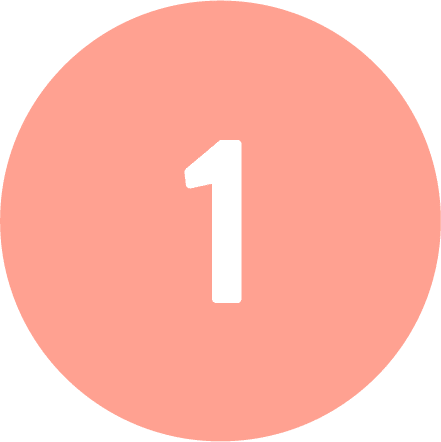 Refuse plastic shopping bags. This is easily doable and our children often serve as the strictest monitors of this.
Carry refillable cups and bottles. Download the Water for Free app to know where you can refill your bottles in Hong Kong.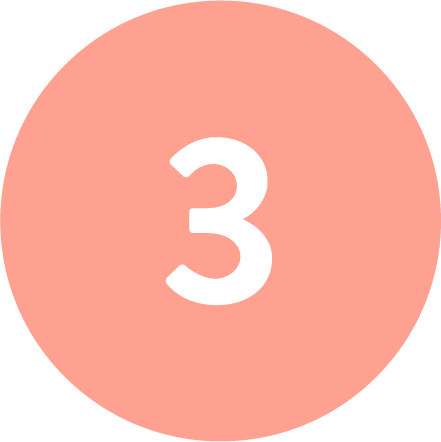 Reduce, reuse and recycle – let this mantra guide most of your buying decisions.
Shop at zero-waste stores (in Hong Kong, if possible) and choose sustainable brands.
It's the little changes that count. Now that you know what to do, the question is where do you go to get what you need?
We've compiled a list of eco-friendly and zero-waste shops for your day-to-day essentials. We tell you where to go if you want to pick up organic food for the family, packaging-free beauty products for yourself (or natural insect repellant for the kids), bamboo bed sheets for the home, and those saviours in the Hong Kong humidity – stainless steel bottles. Happy shopping!
Read more: Eco-Friendly Beauty: The Best Local Skincare Brands For Mums & Tots
---
Jump To:
Zero-waste One-Stop Shops In Hong Kong
Food And Produce Zero-waste stores in Hong Kong
Zero-waste Personal Care And Beauty Brands In Hong Kong
Home And Lifestyle Zero-Waste Stores In Hong Kong
International Zero-Waste Brands And Sites That Ship To Hong Kong
---
Zero Waste Hong Kong: One-Stop Shops
In-store Zero-Waste Shops In Hong Kong
Beyond Plastic
Beyond Plastic caters both to retail customers and businesses with its B2B wholesale partnership, offering everything from bamboo paper towels to sugarcane takeaway boxes, pasta straws, silk floss, and more. It also supports grassroots charities and organises regular public events, such as beach cleanups.
Beyond Plastic, Unit 1, 3/F, Ocean Industrial Centre, 2 Lee Lok Street, Ap Lei Chau, Hong Kong, WhatsApp: 9689 4130, info@beyondplastic.com.hk, www.beyondplastic.com.hk
---
Edgar
Now operating only out of its Wan Chai location, Edgar has a wide range of dried fruits and nuts, as well as decadent cookies. It also has a small but useful selection of beauty products, essential oils and household essentials. Edgar provides online deliveries, and its membership system will help you save some money in the long run.
Edgar, Wan Chai Star Street Precinct, 5 Moon Street, Wan Chai, Hong Kong, 3484 2088, hello@edgar.hk, www.edgar.hk
---
Live Zero
The very first zero-waste store to open in Hong Kong, Live Zero carries everything from grains to stationery for kids, bamboo plasters, packaging-free shampoos, menstrual cups and more. You can shop at its two bulk food outlets in Sai Ying Pun and Sai Kung, its bulk beauty store in Sai Ying Pun or order online. Remember to bring your own containers when you go to stock up at the store.  
Live Zero, various locations across Hong Kong, WhatsApp: 9433 3394 (Sai Ying Pun Bulk Foods), WhatsApp: 9842 7858 (Sai Kung Bulk Foods), orders@livezero.hk, www.livezero.hk
---
Lively Life
Lively Life has seasonal fresh produce, as well as fair-trade coffee, different kinds of vinegar and locally made organic kitchen and beauty items. And if you need to fill up that reusable water bottle, it's got a water station, too.
Lively Life, UG 6, UG/F, CC Wu Building, No. 302-308, Hennessy Road, Hong Kong, 6730 0643, info@livelylifehk.com, www.facebook.com/livelylifehk
Read more: How To Have An Eco-Friendly And Green Pregnancy
---
Organic We
This store's unique promise is that it studies the ingredients, sources and even the manufacturing processes of all products that it stocks. The store actively promotes "祼 买" or zero-waste packaging, and offers BYOB discounts on selected products if customers bring their own containers. It stocks home care, beauty, food, health and pet care products.
Organic We, Room 1601, 16/F, Good Hope Building, 5 Sai Yeung Choi Street South, Mong Kok, Hong Kong, 3791 2666, info@organicwe.com, www.organicwe.com
---
Seed
Offering everything from noodles and rice to tea, beauty and kitchen accessories (including reusable stainless steel pods compatible with your Nespresso machines!), Seed promises to be and is more than just your neighbourhood boutique grocery store in Sai Kung.
Seed, 29 Yee Kuk Street, Sai Kung, New Territories, Hong Kong, 5703 2223, www.facebook.com/weareseedhongkong
---
Slowood
This store in K-Town, Discovery Bay, Sha Tin and Central Market ticks all the boxes. It offers a wide range of whole food groceries (including everything from non-dairy milk, snacks, sweets, rice, pasta and more!). Slowood also stocks body, hair and health products and a huge range of home and cookware.
Slowood, various locations across Hong Kong, info@slowood.hk, www.slowood.hk
---
The Bulk Shop by Margella
Margot and Ella joined forces (hence Margella) and opened The Bulk Shop to help people adopt a more sustainable lifestyle. The first zero-waste concept store in Tai Po, it offers everything from beeswax wraps to compostable bin liners, plastic-free deodorant sticks and freshly baked sourdough! Stay tuned on their socials for upcoming workshops and tips on how to live plastic-free.
The Bulk Shop by Margella, 25-28, 2/F, Jade Plaza, 3 On Chee Road, Tai Po, Hong Kong, 5161 9454, thebulkshophk@gmail.com, www.thebulkshop.hk
Other zero-waste stores in Hong Kong:
Green Common, for all your plant-based essentials, www.greencommon.com
Read more: 7 Non-Toxic & Natural Cleaning Products You Can Make Yourself
---
Online Zero-Waste Sites In Hong Kong
KIRR
From former That Mama, Shirley Kwok, the founder of The Cakery, comes a sustainable online concept store, KIRR (Keeping It Real & Raw), with household, pantry, natural cleaning products and hand sanitiser. KIRR also has a great blog with recipe ideas, tips on sustainable living, lifestyle and more.
KIRR, 9449 2579, info@kirr.hk, www.kirr.hk
---
Petit Tippi
This one-stop online shop is also by a former That Mama, Vicki Chuard. Petit Tippi has great options for top quality, natural, organic and eco-friendly products for babies and mums. You can get cloth diaper sets and attend cloth diapering workshops and also pick up organic clothes for your little ones and bamboo bedsheets for the whole family.
Petit Tippi, www.petittippi.com
---
The Store
The Store stocks leading international brands in different categories, from health supplements to baby essentials, personal care items, organic groceries and laundry items. It delivers all over Hong Kong in recyclable packaging.
The Store, 33 Wyndham Street, LKF Tower, Central, Hong Kong, goodforyou@thestore.com.hk, www.thestore.com.hk
Other online zero-waste stores in Hong Kong:
Jou Sun, for high-quality fresh produce sourced locally, personal care and home essentials, www.jousun.com
Read more: Your Guide To Recycling And Reusing Baby Gear In Hong Kong
---
Zero Waste Food And Produce In Hong Kong
Eat FRESH
Founded by three mums in 2012, Eat FRESH is a subscription service delivering fresh, local, organically farmed goods on a weekly basis. With different subscription options including baby and toddler bags and green juicing ones, Eat FRESH delivers produce without unnecessary packaging.
Eat FRESH, 9785 3267, order@eatfresh.com.hk, www.eatfresh.com.hk
---
FoodCraft
FoodCraft's mission is to provide healthy, allergy-free, alternative foods for customers. Its online store has vegan yoghurts, sauerkraut, sprouted nuts and healthy no-white-sugar snacks. Some of these are also available at select retailers. In its efforts to stay zero-waste, FoodCraft has a glass jar recycling programme for its products.
FoodCraft, www.foodcraft.hk
---
Ms Audrey
Not everything about Ms Audrey is zero-waste. In fact, the antique and vintage collections are rather indulgent. But it also has a great collection of custom blends of loose-leaf floral teas. Just bring your own container and request for the staff to transfer your teas!
Ms Audrey, Flat B 13/F Mai Sik Ind Building, 1-11 Kwai Ting Road, Kwai Chung, New Territories, Hong Kong, 2279 9663, WhatsApp: 6193 4964, www.msaudrey.com
---
SpiceBox Organics
This home-grown Hong Kong favourite is your go-to for fresh, healthy and organic selections of pantry goodies, plant-based food, superfoods, vegetarian and gluten-free choices. SpiceBox Organics is also one of the few local stores that are certified by the USDA National Organic Programme.
SpiceBox Organics, 137 Caine Road, Shop 1, Golden Valley Mansion, Caine Road, Mid Levels, Hong Kong, 2559 9887 
SpiceBox Organics, Kennedy Town Market And Café, 39–45 Hau Wo Street, Kennedy Town, Hong Kong, 2191 0886, info@spiceboxorganics.com, www.spiceboxorganics.com
Read more: Where To Buy: Fresh, Green And Organic Stores In Hong Kong
Taboocha
Kombucha is a fizzy, fermented tea drink that's great for your gut. Taboocha is a local brand made fresh in the city and uses all-natural ingredients and probiotics in its kombucha. Available online and at various locations across town, the company has a recycling scheme for the glass bottles its product is sold in; just ask your retailer how you can return your bottle when you're done.
Taboocha, www.taboocha.com
---
Vom Fass
Whether you're looking to stock up on liquors for cooking or drinking, Vom Fass will set you up. Offering liquors, vinegars and gourmet foods, you can purchase containers from the stores on your first visit and refill them each time you visit. It has outlets all over the city, though you can also place an order with its online store.
Vom Fass, various locations across Hong Kong, hongkong@vomfass.com.hk, www.vomfass.com.hk
Also, check out…
Regency Spices, for high-quality spices and herbs that are sourced without passing through a middleman, www.regencyspices.hk
Read more: Hong Kong's Best Online Grocery Delivery Sites
---
Personal Care And Beauty
Eco-Friendly Hong Kong Beauty Brands And Stores
Bathe to Basics
Bathe to Basics offers handcrafted products, from shampoos and conditioners to face washes and lip balms. It uses natural and organic ingredients, such as olive oil and essential oils. While its products aren't completely plastic-free, Bathe to Basics encourages customers to bring its own containers by having refill stations (see here) for many of its products at its main shop and at a few eco-friendly shops in Hong Kong.
Bathe to Basics, S403, Block A, PMQ, 35 Aberdeen Street, Central, Hong Kong, 2858 8135, info@bathetobasics.com, www.bathetobasics.com
---
BeyOrg
In 2005, BeyOrg was established as the first natural cosmetic store in Hong Kong. It has remained committed to its promise of offering the best brands in terms of natural, organic, cutting-edge, fresh cosmetics that are most suited to Asian skin.
BeyOrg, various locations across Hong Kong, WhatsApp: 9853 0260, info@beyorgbeauty.com.hk, www.beyorgbeauty.com
---
Soaper Delights
Soaper Delights has been making handmade soaps, laundry detergents, shampoos, insect repellants, select cosmetics and more in Hong Kong since 2013. It aims to provide high-quality products with a low impact on the environment, by using natural ingredients and eco-friendly packaging. It's available online and at select retailers.
Soaper Delights, 6298 2492, soaperdelights@gmail.com, www.soaperdelights.com
---
Zero Yet 100
Zero Yet 100 specialises in natural, effective, and chemical and synthetic-free deodorants that come in various essential oil fragrances. Zero Yet 100 has recently expanded its products to include luxurious bath oils. You can purchase products online, or pick up what you need at eco-friendly sites and stores across the city.
Zero Yet 100, 702 Car Po Commercial Building, 18-20 Lyndhurst Terrace, Central, Hong Kong, 2524 4948,  info@zeroyet100.com, www.zeroyet100.com
---
Other eco-friendly beauty brands in Hong Kong: 
We Are NO Expert, for solutions meant for sensitive skin, www.wearenoexpert.com
Coconut Matter, for products made from coconut oil that comes from fair-trade and sustainable farms, www.coconutmatter.com
Purearth, for handcrafted vegan, eco-friendly and ethical products, made in small batches, www.purearth.asia
Savon Workshop, for handmade skincare and beauty products. You can now make your own here, www.savonworkshop.com
Read more: Eco-Friendly Beauty: The Best Local Skincare Brands For Mums & Tots
---
Eco-Friendly International Beauty Brands Available In Hong Kong
Aesop
Consider Aesop for hair, skin and body care products made from ingredients of the highest quality (plant-based and laboratory-made). At the stores, informed consultants are available to help you make your selection.
Aesop, various locations across Hong Kong, www.aesop.com/hk
---
Antonym Cosmetics
Founded in 2010 by a makeup artist and worn by multiple celebrities since, the Leaping Bunny-certified brand offers cruelty-free, vegan makeup and makeup accessories.
Antonym Cosmetics, www.antonymcosmetics.com or available at Mint Organics
---
Elate Beauty
Committed to sustainability and environmental consciousness, Elate Beauty offers a range of makeup products including eyeshadow trios and vegan brushes, all featuring packaging, cases, and handles made of bamboo, making it all fully recyclable. You can also purchase refills for your cases when you've finished a favourite to reduce the number of resources consumed!
Elate Beauty, www.elatebeauty.com or available at Live Zero
---
LUSH
This British brand is all about bringing your hair and skin only the most natural ingredients. With everything handmade and as eco-friendly as possible, the cosmetics company is committed to banning animal testing and recycling. By making 35% of its products solid, it cuts back on packaging, and for the products that require a container, it offers a recycling return offer. You can read more about its packaging here and the recycling programme here.
LUSH, various locations across Hong Kong, 2423 3833, www.hk.lush.com
---
The Body Shop
Well-known and well-loved beauty and personal care brand, The Body Shop, has always been about "business for good". Besides being firmly against animal testing, it also champions sustainability and going zero-waste with its recycling programmes.
The Body Shop, various locations across Hong Kong, 2542 6322, www.thebodyshop.com
Also, check out…
RMS Beauty – For skincare-based makeup in fully recyclable containers with a cult following, available at Beyorg Beauty.
Read more: The Best At-Home Beauty Services For Time-Pushed Mamas (And Papas)
---
Zero-Waste Home And Lifestyle Brands In Hong Kong
Bamboa
Look at Bamboa for all things bamboo that has been sourced sustainably to support rural bamboo communities. It has luxurious bamboo silk bed sheets, towels, T-shirts, homeware and accessories. For kids, it has a cute range of towels, bibs, bottles and lunchboxes.
Bamboa, S304 Block A Staunton, PMQ, 35 Aberdeen Street, Central, Hong Kong, 2291 0285, www.bamboahome.com
---
ECO Concepts
Founded in 2014, this brand uses corn or plant starch extract called PLA (poly-lactic acid) for its mugs, cruelty-free leather for its pouches and bamboo for its cutlery and toothbrushes. You can buy directly from its online store or get in touch for large and customised orders.
ECO Concepts, marketing@ecoconcepts.com.hk, www.ecoconcepts.com.hk
---
Ekologic
Ekologic was founded in Australia in 2015 as an eco wood homeware company and brought to Hong Kong in 2019. It stocks daily plastic-free essentials, natural homeware, sustainable lifestyle goods, eco furniture and a wide range of gifts.
Ekologic, G/F, 16 Tsun Yuen Street, Happy Valley, Hong Kong, 3168 5138, info@ekologic.shop, www.facebook.com/ekologic
Read more: Where To Buy Bedding In Hong Kong: Linen Bed Sheets, Children's Bed Sets & More
---
LexNGo
Go zero waste with these reusable and convenient collapsible silicone food and drink containers available widely across Hong Kong. Collapsible water bowls are even available for your fur babies at pet stores.
LexNGo, Unit 5, G/F, Hing Hon Building, 26-36 King's Road, Tin Hau, Hong Kong, 3110 1208, 5646 6053, info@lexngo.com, www.lexzop.com

---
Malabar Baby
From bedding to swaddles, blankets to clothing and more, Malabar Baby's designs are handcrafted using ethically sourced natural organic cotton. This brand gives back to others with environmentally friendly initiatives, fair-trade factory collaborations and support of charities, including Mothers Choice.
Malabar Baby, snuggle@malabarbaby.com, www.malabarbaby.com
---
Naked Lab
Consider switching your bedding to one that's chemical-free, luxurious while also being affordable and sustainable (bamboo is one of the most sustainable textile materials, requiring less than 1/10 of the water that cotton needs to grow). Naked Lab has a wide range of bamboo silk sheets and pillow slips for the whole family. The ones for the littlest members of your family, along with their muslin cloths, can even be personalised.
Naked Lab, hello@nakedlabhk.com, www.nakedlab.me
---
The Lion Rock Press
This Hong Kong brand has captured the essence of the eco-evangelist's catch-phrase with its No Plastic Mm Goi collection of steel bottles and tumblers and collapsible silicone lunchboxes. Its products are available online and at select retailers.
The Lion Rock Press, info@thelionrockpress.com, www.thelionrockpress.com
---
The Wee Bean
Co-founded by our That Mama, Amy Tang, The Wee Bean was the winner of the Hong Kong Smart Design Award (HKSDA) 2020 Green Award for incorporating environmentally sustainable principles in both design and production. It has a range of skin-sensitive baby products, including blankets, bibs, vests and more.
The Wee Bean, WhatsApp: 5367 7734, service@theweebean.com, www.theweebean.com
Also, check out:
Retykle, for preloved designer brands for babies and toddlers. You can also sell your child's clothes here, www.retykle.com
Read more: Where To Get Sustainable Kids Clothes In Hong Kong
---
International Zero-Waste Brands And Sites That Ship To Hong Kong
Biome
On Biome, there's a large range of earth-friendly choices for your littlest ones, from balms and salves to soft toys and baby bottles. It also carries a selection of other products for the rest of the family, ensuring strict standards and researching its products and companies before sourcing from them to make some real change. Information regarding shipping prices can be found here.
Biome, www.biome.com.au
---
Package Free Shop
Founded by zero-waste blogger Lauren Singer of Trash is for Tossers (she fit five years worth of waste in a 16oz mason jar!), the Package Free Shop offers everything from menstrual cups to organic cotton bedding and beyond to items for travel and kids. There are even sustainable back-to-school supplies! Using only post-consumer packing materials rescued from their previous owners and paper packing tape, everything your items come in is 100% recyclable and compostable.
Package Free Shop, www.packagefreeshop.com
Also, check out…
Life Without Plastic, for stationery, cloth diapers, and other items, some of which are sourced sustainably from China, www.lifewithoutplastic.com
Womb, for carefully curated sustainable products by small designers, www.itswomb.com
Wild Minimalist, for cute vintage style homeware and cotton mesh produce bags, www.wildminimalist.com
Read more: Where To Buy Eco-Friendly Lunchboxes And Other Essentials In Hong Kong
---
Editor's note: This post was originally published by Lucia Lau in August 2018, updated by Anita Balagopalan in April 2021, and in April 2022 by Alex Purcell Garcia.
Main image courtesy of Getty Images, image 1 courtesy of Maria Ilves via Unsplash, image 2 courtesy of Beyond Plastic via Instagram, image 3 courtesy of Organic We via Facebook, image 4 courtesy of Superkitina via Unsplash, image 5 courtesy of Markus Spiske via Unsplash, image 6 courtesy of Taboocha via Facebook, image 7 courtesy of EcoPanda via Unsplash, image 8 courtesy of Aesop, image 9 courtesy of Bamboa, image 10 courtesy of LexNGo via Facebook, image 11 courtesy of Biome via Facebook.