A single mum of four shares her incredible journey in Hong Kong.
Imelda (Mel) Balik knows more than most how you can realise your dreams in this city. Born and raised in the Philippines, she came to Hong Kong while still studying to work as a seamstress for a wedding dress company in England (Hong Kong was still an English colony then!). Not able to cover her costs and that of her family back home, she also worked as a part-time dishwasher at Lan Kwai Fong. That began her journey in the F&B industry. 26 years later, she seized the opportunity to put what she had learnt into practice and went on to start her own restaurant, Mama's Kitchen, with some other incredible mums in the 852. Mel tells us how having kids and raising them in Hong Kong changed her and remains her greatest achievement.
Read more: That Mama: Hersha Chellaram, Founder Of YAMA Foundation
How did you find yourself in the competitive F&B world of Hong Kong?
I didn't plan for it. I studied Bachelor of Science in Business Administration with two majors in Management and Computer Science. I am the only one in my family to have a BA degree, and I feel privileged as my mother selected me to carry that responsibility and study to support my family. In my early years, I worked part-time to save money to pay the tuition and school fees as my mother couldn't pay everything. That's when I began work as a dishwasher with Allan Zeman's LKF Group of restaurants.
After some different experiences in F&B as a waitress, cashier and PR person, I started to interact with clients and handle promotions. I just enjoyed taking care of people and being in charge of different hospitality programmes and soon started giving my inputs into food and menu planning for special occasions. Then, I had a chance to meet Gilbert Yeung (owner of nightclub & restaurant, Dragon-i) who was my mentor in my early years. I have to say I became who I am today with this entrepreneurial approach thanks to him. He trusted me and gave me the responsibility to lead his staff in Dragon-i, Cassio and Tazmania. I took care of VIP services, hiring and training the staff, while developing my own guidelines and honing my operations skills.
Who or what prompted you to start Mama's Kitchen?
Honestly, I always thought of running my own business someday but I didn't know it would be in F&B. During the lockdown, we all stopped ordering food, going to restaurants and a lot of delivery services were shut down. We are craving good food and that's when I decided to cook various cuisines each day for my four kids. My family is very diverse (Filipino, Chinese, German and Turkish) and as Hong Kong is a cosmopolitan city, I have friends from all over the world. They started sharing their homemade recipes so I could get some diversity in my cooking. Even if we couldn't travel because of COVID, it felt like I was taking my family on a culinary adventure.
That's when I wondered whether we could do the same for external customers. We started with the simple idea – bring the feeling of love and special traditions our mamas used to bring to the table on Sundays to everyone, with no borders or cultural barriers. It's a place where mamas can support and empower each other as well, so we also use our space for events by mum-entrepreneurs.
How did you meet all the wonderful mamas behind Mama's Kitchen and decide to start the business?
I have met these amazing mums over my years in Hong Kong – some of them were my clients, in my PR network, and some were connections of someone celebrating a birthday or event in my previous jobs. They didn't know each other at first. I started introducing them to each other and it was a great feeling to see them exchange and talk about their culinary cultures and food traditions. We are all mothers and our most common denominator is our love for cooking for our family and kids. All the mamas are equal partners but I remain the main shareholder and director of the restaurant. We do have some silent investors as well. The mums involved are:
Mama Hanane Sabri: Moroccan/British/French, and a mama of two. She's a former champion athlete and the APAC Marketing Director for a well-known lifestyle brand.
Mama Angel Jones: Filipino/British, a fellow Filipina mum of two who brought Filipino bestseller dishes at Mama's Kitchen.
Mama Ryan Pitt: Indonesian/British, a fashion designer and a proud mother of two sporty kids.
Mama Kay Sakhrani: Indian/Filipino/Hongkonger, an interior designer with two beautiful kids.
Mama Maja Grubic: Serbian/French/Chinese, a mama of two with extensive experience in PR.
Mama Elif Sorgun: Turkish, from the rich city of Istanbul and a mama of one.
Mama Terri Holladay: Vietnamese/Italian/Chinese/American, a model and brand ambassador for over a decade and a mum of one.
You have four children – from 11 to 28 years! How have you changed as a mother over the years?
They are my most prized treasures and my number one source of courage, happiness and support. Their joys are my happiness. Their achievements are my achievement. I may not be able to give them luxury, but I have always given unconditional love, support, time and understanding when they face issues. Despite all life's curveballs, sharing with them my beliefs and values, giving them a good education and instruction has always been my #1 mission in my life as a mother. My children changed the way I see life and how I face my own personal challenges.
How do you manage as a single parent in Hong Kong?
From providing my kids with the best education and shelter to raising them well, it's not been easy. I'm glad that I can count on my two eldest sons to look after my little ones, especially when it comes to helping with their homework! I'm glad that my kids have been very appreciative of whatever I can provide them, even if it's minimal. I'm also grateful that my mother is here to always guide me. She herself is a single mother of 10 kids. Aside from my family, I am thankful to my friends and fellow mamas who have been always been supportive.
Are your four children close to each other? How have you managed the blended family dynamics?
They are super close to each other. We all used to live together until a few months ago when my two elder sons had to move to be closer to their respective offices. As a family, we are very open-minded and supportive of each other.
Do your older children help you professionally?
My eldest, Charles, is an IT programmer working with a big electronic company in Hong Kong. The second, Cleo, is a multimedia freelancer artist/videographer/ photographer for advertising, promotions and portraits. They are very supportive and they are both helping me a lot with the creation of assets, short videos, IT programmes for my cashiers and so on.
What is your second business, Lifestyle Lobbyist?
Lifestyle Lobbyist is a high-end concierge service with a consumer-centric and progressive approach. Our services range could start by booking a hotel or a car to arranging a party and more. Our team of industry insiders covers three distinct service platforms: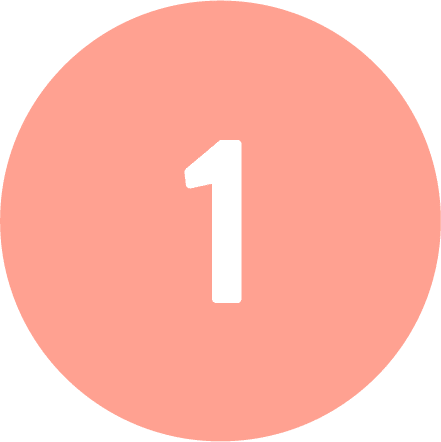 F&B Consulting: Our experts with a collective experience of 30 years can guide you in building one of Hong Kong's next top establishments, from concept development and opening to logistics and operations.
Event and Entertainment Solutions: We make any event happen for you from planning to execution, while also arranging performances from local and international artists.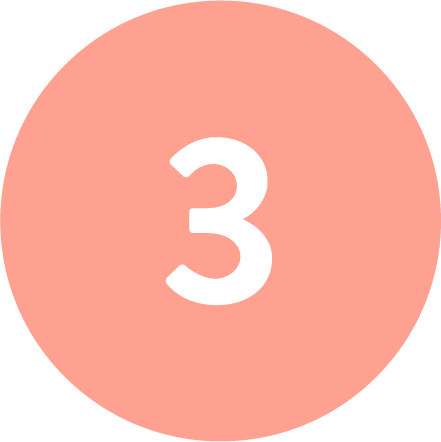 Social Media and Digital Marketing: This includes graphic designing and advertising, along with managing and sustaining your social media presence to grow your brand awareness and achieve business goals.
What achievements are you most proud of?
Personally, my biggest achievement is the way I have been able to bring up my kids. I am happy that my kids have empathy and I am proud to see how they manage their relations with others. I believe that each of my four kids should be kind, respectful and learn to create a safe environment where everyone could express themselves. I am also proud of teaching them how to keep their promises and their commitments.
My professional achievement is more related to how I have grown in the F&B industry giving me enough skills, courage and confidence to create my own restaurant. I learnt in my job as owner of a restaurant that we never win alone, we only win with others. Being able to connect with others is crucial to be a good leader. So I am proud of setting up my own business, being able to bring along all these mamas from different social backgrounds, cultures and cooking experiences and then see the restaurant come alive after so many hours of hard work. Running my restaurant on a daily basis is not an easy job even if I have always been in the F&B industry. Today, I have to deal with legal, finance, marketing, investors and entertainment. Being able to discover all these skills and the ability within me to keep on learning every day is quite enriching. I am still growing and I hope that Mama's Kitchen will be the start of something more. My objective is to get enough investors and partners to create a franchise in Hong Kong first, but then also across Asia.
COVID-19 has impacted all businesses and all families in Hong Kong. How did affect yours?
I lost my job during the pandemic as no one could go to restaurants or wanted to party at night. It helped me to think outside of the box and be creative. Actually, it may sound strange, but it is thanks to COVID-19 that I come up with this special and unique idea of Mama's Kitchen. If no one can travel, why not making them travel through our diverse meals and tailor-made private events. Last week, for example, we organised an engagement party and a Moroccan-themed birthday. It allows our customers to discover a new country or traditions and makes for a unique consumer experience. My daughter actually said that Mama's Kitchen was born because of COVID!
Who has most influenced your parenting style?
My mother. She helped me raise my two elder sons while I was establishing myself in Hong Kong, often working all night and day. I have learned unconditional love, patience, and forgiveness thanks to her. Thanks to her, I was also able to teach the kids to manage their expectations and be always grateful for what they have.
What do you most enjoy about living in Hong Kong?
I love Hong Kong. Everything is accessible and safe, the people are kind and respectful of the rules. You can enjoy both city life and nature, in a span of 20 minutes. I love how multicultural and diverse it is. I love all my Hong Kong connections – some turned to friendships and some became like family. Hong Kong is as much my home as the Philippines and I feel lucky to have two homes.
What do you enjoy most about being a mum?
Quality time with them is incomparable. There's no greater feeling in the world than coming home and bringing my family together through my cooking, playing games or watching movies. I also like being part of their decisions, sometimes advising them and sometimes comforting them with no judgements.
What is most challenging about being a mum?
The most challenging thing about being a mum is feeling guilty about not being able to provide for them or not being there for them when they need me because of my work and busy schedule. As a single mum, I also have to be their father at the same time and it's not always an easy task.
After a long day, what's your favourite way to unwind?
Talking to my best friend on the phone, watching a good movie on Netflix, or being treated by my children to a nice massage. I am a great player of chess, poker and Connect 4 – it really relaxes me and helps recharge my batteries.
Read more: That Papa: Stefano Passarello, Founder Of Kapuhala Resorts
All images courtesy of the talented John McGrane. Follow his work on Instagram here and Facebook here.