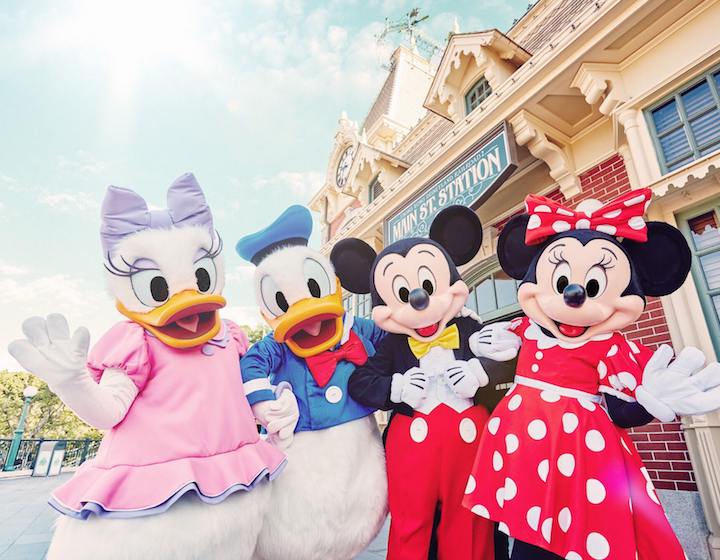 There's more than just rides at Disneyland Hong Kong! It's where dreams come true and magic comes alive. We've got all the insider tips on how to make the most of your day at Hong Kong Disneyland.
Taking the kids to the magical world of Hong Kong Disneyland is the perfect escape from hectic city life. But, a day out to any theme park requires a little forward planning to ensure that everyone (including mum and dad!) comes away enjoying the day.
While Hong Kong Disneyland is nowhere near as big as its American counterparts, it still requires a bit of navigating and some insider tips will never go astray. Don't worry, we Sassy Mamas have ventured out (maybe more times than we'd care to admit) and have put together this handy guide with everything your family needs to know to enjoy the Magic Kingdom!
Jump to:
Hong Kong Disneyland Tickets And Annual Passes
Plan Your Day At Hong Kong Disneyland
Hong Kong Disneyland Rides And Attractions
World Of Frozen At Hong Kong Disneyland
Seasonal Attractions At Hong Kong Disneyland – Halloween And Christmas
Disneyland Hong Kong Fireworks
Food At Hong Kong Disneyland
How To Get To Hong Kong Disneyland
Weather And When To Visit Hong Kong Disneyland
Hong Kong Disneyland Hotels
Family-Friendly Facilities At Hong Kong Disneyland
Extra Tips For Visiting Hong Kong Disneyland From Sassy Mama
Read More: The Magical Experience Of Working At Hong Kong Disneyland
---
Hong Kong Disneyland Tickets And Annual Passes
It's always best to organise your Disneyland tickets in advance (especially with the current social distancing restrictions). Currently, you can book your visit seven days in advance using the online reservation system.
One-Day Standard Tickets: Adults – $639; Kids (aged 3 to 11) – $475; Seniors (aged 65+) – $100; Kids (under 3) – FREE!
Disneyland Discounted Tickets
Always keep your eye out for special resident's deals and packages also offers good deals, discounts and packages. KKDay also offers some good deals, discounts and packages.
Sassy Mama Tip: Purchase the "Double the Fun" Special Offer ($759) to visit the park twice, once at Halloween and once at Christmas!
Hong Kong Disneyland Magic Access Passes
If you think you're family will be enjoying multiple days out at Disneyland then it might be worth investing in a Magic Access Pass. Choose from Silver, Gold or Platinum passes, the main difference being the blockout dates. Generally speaking, with a Silver pass you CAN'T get the perks on weekends, public holidays and for a couple of weeks over Chinese New Year and in the summer, while the Gold pass only restricts you over Chinese New Year. There are no blockout dates with the Platinum pass.
There are other benefits too, including dining and merchandise discounts, free parking (with gold and platinum) and other special offers. Be sure to check the fine print – some dining offers are only available for certain months of the year and some outlets are excluded.
Read more: 101 Things To Do With Your Kids In Hong Kong
---
Plan Your Day At Hong Kong Disneyland
Covering the entire park in a day is possible, but can be tricky when you've got little ones who want to take a break or grab a bite at the nearest popcorn stand. Be sure to note these tips:
Get there as soon as you can (the park opens at 10:30am) to maximise your time.
Make sure you download the Hong Kong Disney app. An absolute must for any Disney adventure, the app includes wait times for rides and attractions, maps, schedules and more, making it easier than ever to make the most of your time in the Magic Kingdom!
Get the kids involved in your planning. Prioritise their favourite rides (more on that coming up!) and plan to tick these big hitters off as soon as you get to the park.
The audio guides, available at the Guest Relations on Main Street, U.S.A., are another handy tool to help you make your way around the park and feature helpful information about attractions, rides and services at Hong Kong Disney. While a deposit of $1,000 is required to rent a guide, this deposit is refundable as long as you return the guide before the park closes for the day.
Keep an eye out for PhotoPass locations where you can have professional photos taken of you and your family while there. While you can view the photos online or on the Disney HK app, there are also various Photo sale locations are scattered around the entire park where you can purchase a more permanent souvenir of your magical day.
If you're visiting during a festive time like Chinese New Year, Halloween or Christmas you'll be hard-pressed to find a place that gets more into the festive spirit than Disneyland. Don't forget to factor in any special seasonal events and attractions into your schedule – they're not to be missed!
Read More: Sassy Mama's Guide To Ocean Park Hong Kong With Kids
---

Hong Kong Disneyland Rides And Attractions
You have six lands to visit: Adventureland, Fantasyland, Tomorrowland, Grizzly Gulch, Mystic Manor and Toy Story Land.
If you have the two-day ticket, divide your time between the six different lands by seeing the first three on your first day and the remaining three on your last. Whichever land you're in, indulge yourself in some live Disney entertainment and be sure to check out the showtimes.
Another option would be, four lands on your first day while dedicating your time to the rides. On your second day, visit the last two parks and make time for the live shows, street shows and meet some characters along the way!
If you are there for a day, you may not be able to cover all the lands, so pick the characters, stories and themes that your children (and the accompanying adults!) are most familiar with and fond of. From Fantasyland with all the classics that even babies can recognise to Tomorrowland with the newer additions like Marvel and Star Wars and plenty more in between, there is something for every Disney fan.
Read More: Sassy Mama's Guide To Tokyo Disneyland And DisneySea
---
Best Disneyland Rides For Kids Under 5
Our young kids are big fans of The Many Adventures Of Winnie The Pooh ride (this is a hugely popular one so put it early in your schedule!), Dumbo The Flying Elephant and the Cinderella Carousel in Fantasyland, the Jungle River Cruise in Adventureland (watch out for the scarily-real fires!) and the Slinky Dog Spin (although the under-threes might get a bit scared by the speed) in Toy Story Land.
Best Disneyland Rides For Older Kids
Tomorrowland is sure to be a hit with older kids and teens with rides like the Iron Man Experience, Ant-Man And The Wasp and Hyperspace Mountain. There are also some great options in Toy Story Land with the Toy Soldier Parachute Drop and the Big Grizzly Mountain Runaway Mine Cars in Grizzly Gulch.
Disneyland Rides With Air Conditioning
When you need a break from the outdoors put It's A Small World and Mickey's PhilharMagic on the agenda. Both let you sit down in some much-needed A/C!
Shows And Other Attractions At Hong Kong Disneyland
In addition to catching all of your favourite princesses and characters, be sure to catch the Mickey And The Wondrous Book show as your little ones will be dazzled by the performance, or let them test their lightsaber skills with some Jedi Training at Tomorrowland with a chance to fight Darth Vader himself. The Festival Of The Lion King is fantastic for all ages and our tip for the Moana show is to get your kids seats at the front so they can join in the singing and dancing!
Got a bit of an artistic streak? Enrol your kids in the Animation Academy, where they can learn to draw Disney and learn about the magic behind their favourite cartoons.
Read More: The Best Museums In Hong Kong To Visit With Kids
---
World Of Frozen At Hong Kong Disneyland
Eagle-eyed Disney Mamas will surely have spotted the construction going on at the back of Fantasyland (perhaps you've even caught a glimpse from atop Dumbo The Flying Elephant). Well, now it is official, with the announcement of the first-ever World Of Frozen coming to our very own Disneyland Hong Kong! You can expect a Frozen-themed rollercoaster — Wandering Oaken's Sliding Sleighs — as well as Frozen Ever After, where you will be invited to Elsa's Ice Palace for a special "Summer Snow Day". World Of Frozen is set to open in Hong Kong in the second half of 2023.
Read More: Sassy Mama's Guide To Water World Ocean Park
---
Seasonal Attractions At Hong Kong Disneyland
Always make time to visit Hong Kong Disneyland around the holidays – the park goes all out! Whether it's for Chinese New Year, over the summer, for Halloween or Christmas, you can be assured of festive-themed fun!
Read More: Kids' Activities: Things To Do In Hong Kong This Month
---
Hong Kong Disneyland Fireworks
We couldn't be happier (at the happiest place on earth no less), to see fireworks finally coming back to Disneyland Hong Kong! The night-time show "Momentous" is on nightly at 8:30pm and takes visitors on a 20-minute heartwarming journey through your favourite Disney classics. You can expect the Disney castle to come to life with multimedia projections, theatrical lighting, lasers, choreographed fountains, pyrotechnics and, of course, fireworks!
---
Food At Hong Kong Disneyland
It will take all your will-power not to indulge in some of the famous Mickey-themed treats. So, why deny yourself!
You can check out all the Disney dining options before you go, but some of our favourites are the Disney-themed Dim Sum at Crystal Lotus (in the Hong Kong Disneyland Hotel) and Mickey-shaped doughnuts and waffles at the Main Street Bakery, as well as the famous Mango Dole Whip, found at Jessie's Snack Roundup in Toy Story Land with some piping hot churros – the perfect amusement park snack!
Dietary needs and allergies? No problem. Check this out before you go and find out more about how all of your family's needs can be managed and accommodated before you head off to the Magic Kingdom, including requesting special meals.
Can You Bring Your Own Food To Disneyland?
The good news is yes, you can! If you can't bear the thought of spending unnecessarily, want some healthier options or you have some particularly fussy eaters, don't fret. You're allowed to bring your own lunch, snacks, fruit and baby food from home. Just find a comfy outdoor space to enjoy it. Another good tip would be to bring your own water bottles before heading to Disney as a bottle there can easily go for $24! There are refill stations located around the park (usually near the restrooms).
---
How To Get To Hong Kong Disneyland
MTR to Hong Kong Disneyland
This is probably the most convenient way for most families to get to Disneyland. Take the Tung Chung line to Sunny Bay and switch to the dedicated Disneyland train – complete with Mickey-shaped windows!
Catching the bus to Hong Kong Disneyland
The R8 bus runs from the Lantau Link Toll Plaza (via Inspiration Lake between 9am and 7pm) and costs just $7.
Taxi/ Uber to Hong Kong Disneyland
If you prefer to travel on your own schedule, an Uber or Taxi from Central Hong Kong will take about 30 to 40 minutes and cost $250 to $350. Please note though this is highly dependant on traffic and where exactly you are travelling from.
Hong Kong Disneyland Car Park
There is a large, open-air car park right next to Disneyland resort, along with additional parking available at each of the hotels and Inspiration Lake. There's also a drop off/ pick-up zone if you want to drop the kids (with a responsible adult of course!) closer to the gates.
Disneyland carpark rates: Disneyland Park – $240 per day; Hotels – $50 per hour (free with hotel booking); Inspiration Lake – $40 per hour. Car parking is free with your Gold or Platinum Magic Pass
Read More: Where Your Teenagers Can Hang Out This Summer
---
Weather And When To Visit Hong Kong Disneyland
Our favourite time to visit Hong Kong Disneyland would be from October to January. Hong Kong's winter isn't too severe and even little ones will be able to handle it with the right amount of layers. Plus, the decorations for Halloween, Christmas and Chinese New Year are stunning and the ambience of Disneyland during the holidays is simply magical!
During the summer months, the heat and humidity can get oppressive. Be sure to pack your sunscreen, hats, sunglasses and water bottles.
Sassy Mama tip: If you are visiting in summer consider treating yourself with a stay at one of the hotels. You can then hit the park as it opens, retire for a siesta and swim in the heat of the day, and return late in the afternoon when crowds have eased.
Hong Kong Disneyland Opening Hours
Due to social distancing, Hong Kong Disneyland is operating only five days per week (closed on Tuesdays and Thursdays).
Opening hours are 10:30am to 7:30pm during the week, and 10:30am to 8:30pm on weekends.
Opening hours are sometimes extended for special events and holidays, so be sure to check the website or app for your chosen date.
Visiting Hong Kong Disneyland During A T3 Typhoon
We've all been there, the tickets are booked, the bags are packed and that notification comes up on your phone that there is a T3 Typhoon warning. In all likelihood, there might only be the hint of a breeze, but unfortunately, it does mean that many of the rides at Hong Kong Disneyland will close.
Only indoor rides will operate while the T3 signal is hoisted. This means no Mad Hatter Teacups, Cinderella Carousel or Dumbo The Flying Elephant in Fantasyland (only Winnie the Pooh, It's A Small World and Mickey's PhilharMagic stay open). There are a few more rides in Tomorrowland (which the big kids will like) and performances like The Lion King still run.
Our verdict… if you have an annual pass and don't mind the limited rides you can still have a fun day out. If this is your only trip to Hong Kong Disneyland or you've been saving this special family day as a treat for the kids, try and reschedule so you can get your money's worth from your ticket. The T3 warning might deter visitors, but the ones who do visit will all be vying for the same few rides so you can still expect queues!
---
Hong Kong Disneyland Hotels
In true Disney fashion, the Disneyland hotels are decked out with all kinds of fun paraphernalia, making it an absolute dream come true for your kids!
There are three hotels on offer: Hong Kong Disneyland Hotel, Disney Explorer's Lodge and Disney's Hollywood Hotel. Special offers change from time to time, so make sure to check out the website for information on promotions and vacation packages – you can usually find some good deals if you plan ahead and keep up with its seasonal and special offers.
The Disneyland Hotel is very traditional with that old-school Victorian grandeur. It's got a great pool, a playground, outdoor maze and indoor kids room. There's often entertainment to get you into the Disney spirit from the moment you step through the door and you can treat your little princesses to a Disney makeover at the Bibbidi Bobbidi Boutique.
Sassy Mama tip: This is the closest of the hotels to the park (about a 10 to 15-minute walk to the entrance) and a free shuttle is offered.
Explorer's Lodge is a little cheaper than the Disneyland Hotel, but also more modern while the Hollywood Hotel is the most affordable of the three options, but also looking a little tired these days.
Sassy Mama tip: You can use any of the hotel facilities across the properties no matter where you choose to stay.
Read More: Hong Kong Family Staycation: Easy Getaways Right Here In The City
---
Family-Friendly Facilities At Hong Kong Disneyland
They always say to travel light, but if you've got little ones to take care of, packing light isn't exactly an option. Luckily, the park offers a variety of family-friendly services for your convenience:
The Baby Care Center located on Main Street, USA is the spot to feed, change and nurse your tykes. It's staffed in case you need an extra hand and there are two nursing rooms with chairs (although the park is definitely breastfeeding-friendly everywhere!), a feeding area with high chairs, a kitchen with a fridge, microwave and sink! There are also six companion restrooms conveniently located all over the park.
Strollers can sometimes get in the way. Don't worry, stroller parking is available all over the park and outside every ride (keep your valuables with you though!). However, if you want your kids to run free without a stroller throughout the day, storage lockers are available for rental. You can always rent a stroller for the day ($140 per day plus a refundable $100 deposit.
---
Extra Disneyland Tips From Sassy Mama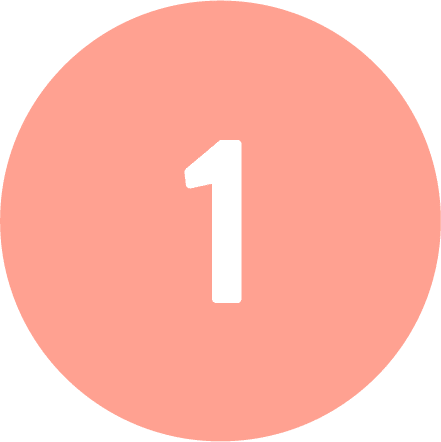 If you have enthusiastic kids, plan to arrive at 10am (even though gates open at 10:30am). Not only will you be at the front of the queue, but entry to Main Street USA will start around 10:20am, so you can get to your chosen "land" by the time the rides start operating. That, or grab a well-needed coffee before the chaos!
Speaking of timing, if you've made the early start you should be able to get on three to four rides by 11:30am and maybe two more by 12:30pm. After 5pm, the lines are normally shorter again.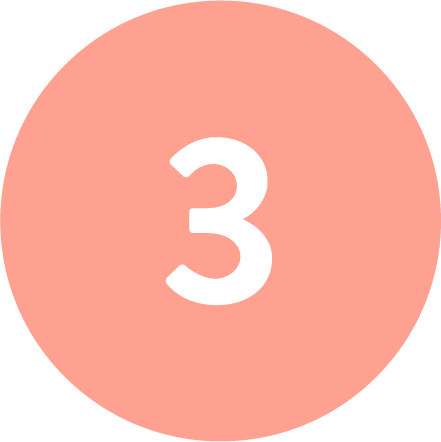 If you're visiting in the summer heat, plan to watch the shows in the afternoon. This will give everyone a chance to rest tired legs and restore a second wind.
If you have a young child who still naps, take your own stroller. They're far more likely to relax and have a snooze if it is familiar.
Plan to leave the park at least 20 to 30 minutes before closing. You'll beat the transport crowds and save yourself time for the journey home when you're all sure to be tired.
If you plan to visit more than three times a year, invest in the Gold Pass. If it is just a one-off visit, be sure to check for deals on KKDay.
Editor's note: This Sassy Mama's Guide To Disneyland Hong Kong was most recently updated by Jess Mizzi in March 2023.