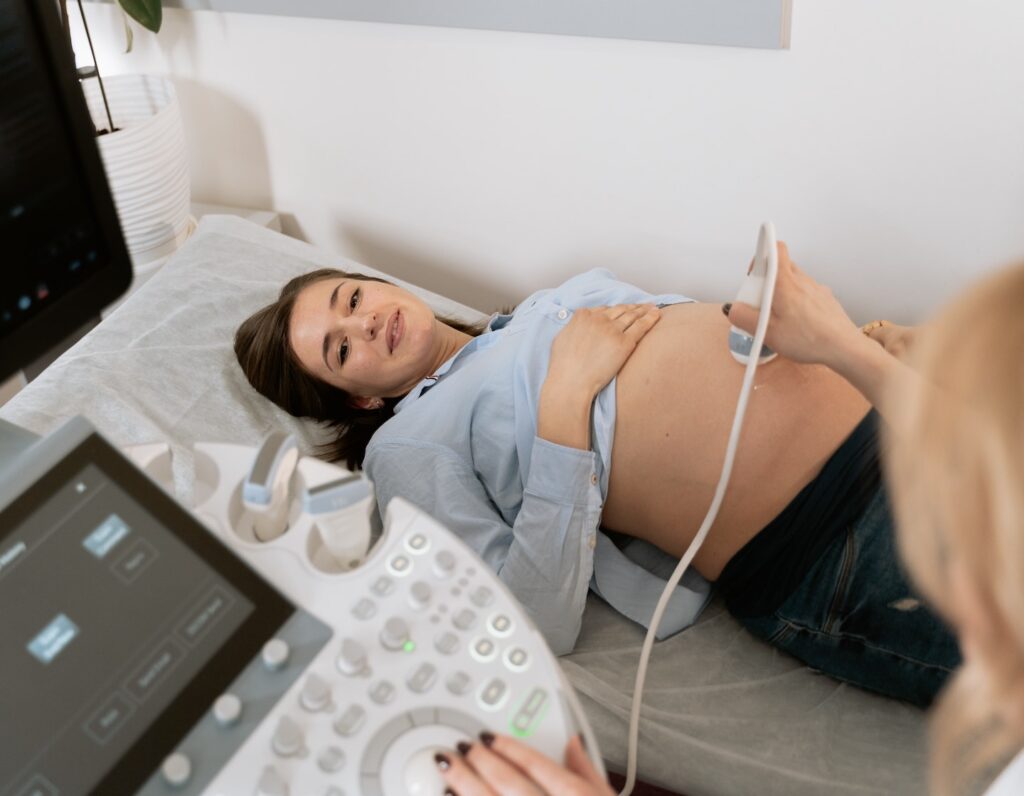 Choosing an obstetrician and gynaecologist should be your top task as a soon-to-be-Mama. Here are the best OBGYN clinics in Hong Kong.
A good obstetrician and gynaecologist who you trust and respect is almost as important as your partner when you're expecting. Even if it's not for delivery, they will help with your annual health checkup and any issues related to menstruation, fertility, sexual health and more. We've rounded up the best obstetrician and gynaecologist clinics in Hong Kong and highlighted everything that you need to consider when deciding on an OBGYN in Hong Kong.
Read More: Pregnant In Hong Kong – Delivery Packages In Public And Private Hospitals
---
Obstetrician And Gynaecologist Clinics In Hong Kong
Matilda International Hospital – Widely respected obstetricians and gynaecologists in Hong Kong
Matilda International Hospital offers a complete range of maternity services including antenatal care, hospital care for delivery and postnatal support. Plus, you can also get trusted guidance for family planning, fertility consultation and menopause and treatment for endometriosis, incontinence and more.
Matilda International Hospital, 41 Mount Kellet Road, The Peak, Hong Kong, WhatsApp: 6016 1680, www.matilda.org
Read More: Prenatal Fitness In Hong Kong – Prenatal Yoga, Pilates And More

---
Gleneagles Hospital – Comprehensive obstetrics and gynaecology services in Hong Kong
Gleneagles Hospital has a multidisciplinary obstetrics and gynaecology team that uses cutting-edge technology to offer a range of treatments from menopause and gynaecological oncology to antenatal care and post-natal advice. Check out its full range of services here.
Gleneagles Hospital, 1 Nam Fung Path, Wong Chuk Hang, Hong Kong, 3153 9000, WhatsApp: 6452 3581, www.gleneagles.hk
---
Canossa Hospital (Caritas) – Personalised OBGYN services in Hong Kong
Accredited by the Hong Kong College of Obstetricians & Gynaecologists, the maternity unit at Canossa Hospital offers personalised and experienced care to pregnant women from preparation for childbirth to exercise classes to help maintain general fitness. Plus, it has specialist clinics offering outpatient gynaecology services, refer to its list of clinics here.
Canossa Hospital (Caritas), 1 Old Peak Road, Hong Kong, 2522 2181, www.canossahospital.org.hk
Read More: Maternity Insurance In Hong Kong – Health Insurance For Pregnancy And Childbirth

---
OT&P Healthcare Family Clinic – Obstetricians and gynaecologists in Hong Kong covering all stages of women's health
OT&P's women's health services cover all stages of a woman's health such as adolescence, fertility, pregnancy and beyond. From gynaecology and midwifery to paediatrics and women's mental health, you'll be in good hands here.
OT&P Healthcare Family Clinic, LG/F Century Square, 1 D'Aguilar Street, Central, Hong Kong, 2155 9055, www.otandp.com
---
Central Health – OBGYN offers all-rounded care for its patients
The expert team of obstetricians and gynaecologists at Central Health works closely with its general practice, paediatrics and other services to ensure seamless, all-rounded care for its patients. Check out its team and services here.
Central Health, 3/F, Baskerville House, 13 Duddell Street, Central, Hong Kong, 2824 0822, www.centralhealth.com.hk
Read More: Your Pregnancy Hospital Bag Checklist And Birth Plan Template

---
More Obstetrician And Gynaecologist Clinics In Hong Kong
Read More: All About Breastfeeding In Hong Kong
---
Tips For Choosing An Obstetrician-Gynaecologist In Hong Kong

Look For Recommendations And Bedside Manners
Scan online forums, testimonials and official websites and enquire about consultation fees. Schedule an introductory appointment with the specialist of your choice. Observe the doctor's bedside manners. A doctor with whom you can be upfront about worries, one who answers your questions thoroughly and has the magic mix of knowledge and compassion to soothe any nerves is the best doctor for you and the baby.
---
Have A Birth Plan
You won't have one as soon as you find out you're pregnant (unless it's not your first). But you will have a broad idea of what you want and don't (natural birth, C-section, V-BAC, etc.). Through your antenatal checkups, reiterate these with your doctor.
There is no sure-shot way of giving birth and your obstetrician may have to change direction, depending on how the pregnancy and labour progress. But if things are on track, it's integral that the doctor is on board with all your wishes, be it for the birth or post-delivery plan.
---
Check The Doctor's Availability And Accessibility
Doctors are busy, no doubt, but if they aren't likely to be available when you need them, they aren't right for you. This might happen for a variety of reasons. If you are a high-risk patient, if it's a second baby, etc., you may expect to have shorter labour or more immediate assistance.
A doctor who can get to the hospital you're booked into faster than others will be an advantage. Babies rarely follow a schedule (unless it's a planned C-section), but check your doctor's holiday calendar close to your due date (especially if it's around Christmas or the summer holidays).
---
Editor's Note: "Obstetrician And Gynaecologists In Hong Kong: Tips For Choosing An OBGYN" was most recently updated in August 2023 by Najuka Redkar. Special thanks to Nikita Mishra for her contribution.