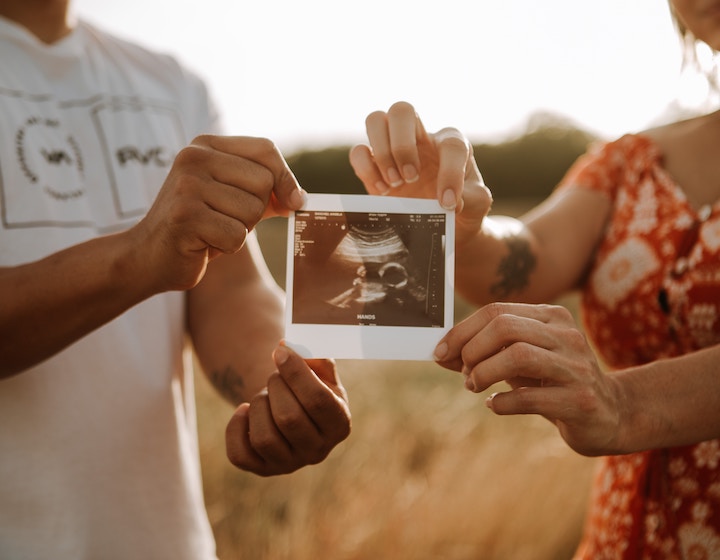 Having maternity insurance in Hong Kong is a must if you plan to deliver your baby in a private hospital. Navigating the very specific pregnancy clauses on your health insurance, well that's the tricky part!
If you plan to have children in a Hong Kong private hospital, maternity insurance is something you need to consider sooner, rather than later. This type of coverage isn't a basic inclusion in most health insurance policies and the cost of giving birth in Hong Kong certainly isn't something to laugh about. Here's what to look out for in a good maternity insurance in Hong Kong.
Read More: Pregnant In Hong Kong — Delivery Packages In Public And Private Hospitals In Hong Kong
---
Giving Birth In Hong Kong: How Much It Costs?
First, the good news is that Hong Kong is home to some of the best medical and healthcare facilities in the world. Hong Kong ID card holders are given access to quality services at public hospitals. If you don't have the card though, or prefer the less crowded maternity wards at private hospitals like the Matilda, Gleneagles or Sanatorium, giving birth can cost upwards of $100,000 – and that's just for a normal delivery!
Read More: Preparing For A Birth In A Hong Kong Public Hospital
---
Hong Kong Maternity Insurance: What Does It Cover?
Maternity insurance can help you offset the mind-boggling costs. Now, basic maternity coverage usually has the following inclusions:
Pre-natal care. Including consultations, check-ups and treatments during pregnancy
Post-natal care. Including hospitalisation, newborn care, checkups, treatments and more
Aside from basic coverage on doctor visits, ultrasounds, labour and delivery, a good health insurance plan should also take into account the possibility of complications. With maternity insurance, you can also get covered for the costs of the following:
Treatment for congenital birth defects and other complications
Delivery with complications
Caesarean section
Delivery requiring emergency surgery
Congenital defects treatment
Extended complimentary coverage for newborns
Sassy Mama Tip: You'll want to read the fine print on inclusions and limits very carefully! For example, some maternity insurance providers will only cover prenatal checkups with an obstetrician and not a midwife.
Read More: Family Medical Insurance — Your Hong Kong Health Insurance Questions Answered
---
Maternity Insurance Terms And Meanings You Need To Know
Local maternity insurance — Only covers you within Hong Kong
International maternity insurance — covers you internationally (exclusions may apply)
Waiting periods — Specifies how long you need to wait before receiving any maternity-related benefits. To make the most out of your insurance plan, the idea is to apply for maternity coverage before you conceive, or just as you're planning to have a child.
Until conception — This mandate on your maternity insurance plan means that you'd need to wait a certain period after purchasing the plan before you can conceive, in order to enjoy full coverage on the costs of pregnancy.
Start of plan — Your maternity coverage starts after the waiting period is complete. You can conceive any time after the purchase of the policy but won't be able to make a claim within a specific period of time.
Insurance year — Most maternity insurance policies will have annual limits, but it is worth knowing whether yours resets on 1, January, or on the policy anniversary. For example, let's say you're due to give birth in January, and the policy covers $50,000 per year. If you spent $40,000 on pre-natal checkups in the first 8 months of pregnancy (taking you to December), then your premium will reset, giving you another round of $50,000 to spend from January onwards on the birth and post-natal care.
Emergency Complications — Most maternity insurance policies should have clauses for medical emergencies and complications.
Read More: Child Psychologists, Counsellors And Therapists For Children In Hong Kong
---
Maternity Insurance In Hong Kong: Other Things To Consider When Purchasing
There aren't maternity insurance-only plans in Hong Kong; maternity coverage is usually an add-on to a general health insurance plan. On the plus side, when you up your medical insurance to include maternity benefits, it will often come with a range of coverage that you might not have previously considered — acupuncture, chiropractic, psychology and counselling and more.
It's also worth knowing that if you have a complicated, high-risk pregnancy or go into pre-term labour (usually before 34 weeks), you will most likely be referred to the public maternity wards for treatment, regardless of your private maternity insurance.
The insurance landscape can be complicated when it comes to maternity coverage. This is one time when it is probably best to talk to a broker to discuss the pros and cons of maternity insurance policies with different providers. One might have a higher coverage, but a longer waiting period. Another might involve co-payments or deductibles. Only you can make the decision on which is best suited for your needs.
Read More: Birth Stories — Adeline Ma On Having A Baby At 48