Finding the right medical insurance in Hong Kong can be tricky, but it is vital to protect your family's health and wealth. The right insurance provider along with expert advice from insurance brokers can help you pay for any medical procedures, whether routine or emergency care, and even provide maternity coverage.
Choosing the right insurance plan for your family can be an intimidating decision. Most people have no idea about how insurance works; they find it more complicated than reading ancient texts! To help change that, we've created a handy guide to help you get started and understand your family health and maternity insurance options in Hong Kong a tad better. If you already understand health insurance well, skip ahead to the best insurance brokers and plans in Hong Kong. If not, we're here to help you understand this family essential! Here's to saving you from financial strain and surprise health bills! Welcome to adulting 101…
A quick rundown of what we are covering here:
Who Needs To Take Insurance
What To Look For In An Insurance Policy
Insurance Brokers And Providers In Hong Kong
What About Pre-Existing Health Conditions
Maternity Coverage: Health Insurance for Pregnant Women
Editor's note: This article is to offer information only and is in no way meant to be taken as financial, investment or medical advice. Please read all offer documents carefully before making your insurance decision. 
Read more: Where To Get Women's And Family Health Checks In Hong Kong
Do You Need Health Insurance In Hong Kong?
Many people wonder why they would need family and health insurance at all, especially given that Hong Kong has a robust public healthcare system. For those whose employers offer health insurance for the employee and family members, there is always a debate about whether they need additional coverage. We'll attempt to answer that here.
Does the Hong Kong public healthcare system rule out the need for health insurance?
It's true that the public healthcare system and hospital network takes care of its residents in emergencies. When it comes to a health issue that does not require a trip to the ER though, you may prefer private practitioners. A newborn struggling with eczema, a child's earache, throbbing dental pain – these scenarios are not emergencies for a public hospital but need immediate tending to. Without solid medical insurance, the ballooning costs of private medical care can quickly cause a huge financial strain.
You might be fit as a fiddle and wade through decades without so much as an appointment with a doctor. But diseases happen and emergencies strike. Like with everything else in life, it's impossible to predict when an incident could bury you in spiralling medical costs. The trade-off of paying premiums and having no medical costs in return is still worth it.
Is employer-sponsored health insurance enough?
Most full-time working employees get fairly decent medical coverage for themselves, their kids and their spouse. There's usually no option of rejecting or changing it (unless you negotiate hard!). Unfortunately, there are times when employer-sponsored health insurance is simply not enough and comes with problematic loopholes.
Take a weekend to study the fine print and weigh it against how much (predictable) medical aid you'll need in the coming year. You can't foresee broken bones, but are babies and elective surgery on the horizon? If the plan leaves you and the family with a considerable amount of financial exposure, go for a safety net. Top up the employer's insurance with another coverage.
Back to top or jump ahead to Family Health Insurance Brokers & Providers
Read more: 5 Ways To Financially Prepare To Be A Parent In Hong Kong
Understanding Insurance Terms And What To Look For In An Insurance Policy
Do you know the difference between a deductible and coinsurance? We help you understand some key insurance terms and tell you what questions you need to ask before choosing health insurance for the family.
Insurance Terms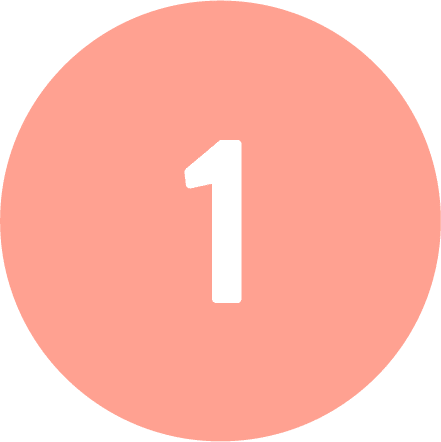 Premium: The fixed amount you pay either monthly, quarterly or annually for your coverage. Whether you use healthcare services or not, premiums have to be paid to the insurance company. Point to note: higher premiums don't always mean foolproof coverage.
Coverage: Insurance coverage is the amount of risk or liability that is covered and varies according to the insurance provider. You'd want a plan that covers a little more than the basics, and one that gives you the best value for your investment.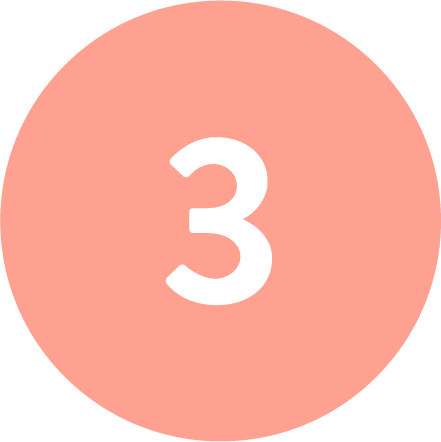 Deductible: The pre-determined amount you agree to pay while you are covered by insurance. For every medical bill, you pay your part first and then the insurer takes over the outstanding healthcare expenses. This kind of arrangement is more predictable, transparent and usually more beneficial for high-ticket procedures, say an MRI or a biopsy, than if you had to pay a percentage (coinsurance).
Coinsurance: Another cost-sharing tool between you and the insurance company. Unlike a deductible, coinsurance or copayment is a pre-determined percentage an insured must pay against a claim – the amount will vary from bill to bill. If a policy offers coinsurance, the monthly premium will be lower.
Waiting Period: Most policies have a specified time before the coverage kicks in. It could be nine months for maternity or a couple of years for cancer. Getting insurance in an early stage of life helps you cross over the waiting period by the time lifestyle diseases typically strike (let's hope they never do!).
Questions to ask before choosing a health insurance policy
There are no bad questions when it comes to medical insurance, so for the love of your health and money, make sure you consider these:
Are your preferred doctors covered in the plan you choose?
Understand the coverage cap in case of hospitalisations. Do the math – is the premium you're paying weighing up against the treatments covered?
In the case of hospitalisation, is payment from your wallet (to be claimed later) or a cashless transaction?
Do pre-existing health conditions matter and how much do they affect the premium rates?
Does your coverage include vaccinations, opticians, dentists and maternity benefits? Many children these days are getting glasses young and dental services in Hong Kong are expensive – it always helps to be insured for these aspects.
Does the plan cover annual health scans(including mams, paps, body density, vitamins and hormonal testing)?
Back to top or jump ahead to Family Health Insurance Brokers & Providers
Read more: Women's Health: Critical Checks For Your 30s, 40s and 50s
Insurance Brokers And Companies In Hong Kong (including maternity insurance)
Do you have any more questions? Don't worry – that's totally natural! After all, family and maternity insurance is complicated territory. Consult an insurance broker and navigate plans and policies with them – they're updated on the latest industry trends and offer sound advice.
Pacific Prime Hong Kong
When it comes to insurance, we don't blame you if you need a bit of help! When it comes to deciphering plans, terms, conditions and cover, it's best to get impartial and expert advice. Pacific Prime Hong Kong promises just that. As an award-winning insurance brokerage with over 20 years of experience, it works with many insurance firms, including Allianz, Bupa and more.
Planning a family and need good maternity coverage? Pacific Prime Hong Kong gives you the opportunity to compare varied plans with its dedicated team of insurance advisors. Whether you're looking for hospital costs or prenatal treatments coverage, you can personalise your policy to suit your needs and budget.
Pacific Prime Hong Kong, Units 1-11, 35/F, 1 Hung To Road, Kwun Tong, Hong Kong, 3113 2112 (Chinese), 3113 1331 (English), info@pacificprime.com, follow on Facebook: @pacificprimehongkong, LinkedIn: @pacific-prime, Twitter: @ThePacificPrime, www.pacificprime.hk
---
Alea (Formerly AD MediLink)
Frustrated by how complex, confusing and impersonal health insurance can be, the team at Alea promises to provide personalised service when it comes to your needs for medical insurance. It offers you insurance options from 25 insurance providers, to give you choice and flexibility.
Alea, Unit 2202, Seaview Commercial Building, 21-24 Connaught Road West, Sheung Wan, Hong Kong, 2606 2668, hello@alea.care, www.alea.care
---
If you have already done your research, you could also choose from the major family health insurance providers in Hong Kong:
AIA Medical Protection
This is a trusted international insurance provider. It offers several innovative medical insurance plans which don't come with the cheapest premiums but with comprehensive coverage. In a first of sorts, some AIA plans cover every illness and injury, even diseases that haven't been discovered yet! AIA also has good maternity coverage, so it's one to keep in mind if you are planning a family.
AIA, 2232 8888, hk.customer@aia.com, www.aia.com.hk
---
AXA Health Insurance
A global leader in insurance with offices in 57 countries, AXA covers a wide range of illnesses and treatment plans. Their critical illness protection plan provides financial cover against cancer, heart attack, stroke, fatty liver, diabetes and gout. No wonder they enjoy the trust of over 1.5 million customers in Hong Kong and Macau to financially protect them. This is also a good option for its maternity coverage.
AXA Group, 2519 1166, www.axa.com.hk
---
BUPA Medical Insurance
BUPA offers family-focused, comprehensive insurance plans and it's ideal for senior citizens. BUPA has been serving Hong Kong since 1976. It also has good maternity plans.
BUPA, 2517 5338, www.bupa.com.hk
---
HSBC Medical Insurance
This financial conglomerate has several flexible medical insurance plans eligible for tax deductions and cashless access to an array of private practitioners.
HSBC, 2233 3130, www.hsbc.com.hk/insurance
---
Manulife Health Insurance
The company offers broad cashless coverage at one of the most competitive market rates in Hong Kong.
Manulife, 2108 1188, service_hk@manulife.com, www.manulife.com.hk
---
William Russell
A popular name amongst the expatriate community in Hong Kong, William Russell prides itself on its claims handling service. The company appoints one advisor who will be your point-person for the entire claims process. Bye-bye anonymous customer service call centre!
William Russell, 3702 6161, hks@william-russell.com, www.william-russell.com.hk
---
Read more: COVID-19 And Children In Hong Kong: Doctor Q & A
Pre-Existing Conditions And Other Basics About Health Insurance
Like in many countries, Hong Kong insurance providers also discriminate against pre-existing medical conditions. It could be anything from high cholesterol to diabetes and cancer.
When applying for insurance, the company gives you a comprehensive medical questionnaire in which you have to share a detailed medical history for the last five years or a decade (some providers want complete disclosure since birth!). At the time of claim, if the company feels you have been dishonest about a pre-existing ailment, they might decline your claim and null your contract. That doesn't mean you can't get insured once you have a chronic condition. It's complicated but still possible to avail a tailored cover. Speak to an insurance broker who can guide you on the next best insurance solution.
Some other basics to know about health insurance
In-patient cover is always part of medical insurance coverage. It covers your overnight stays in the hospital, including all the treatments.
Outpatient cover compensates you for visits to your doctor, medical check-ups, or short treatments that won't require you to stay overnight in the hospital. This is best for when you need to have your children vaccinated, undergo medical examinations or for doctor follow-ups.
Other coverage options you might want your policy to include are:
Private room cover (an add-on to your in-patient coverage)
Optical/vision coverage (for those who might need glasses)
Dental cover (consultations, treatments and emergency dental procedures)
Back to top or return to Family Health Insurance Brokers & Providers
Read more: Children's Vaccinations In Hong Kong: When And Where To Get Them
Maternity Coverage: Health Insurance For Pregnant Women In Hong Kong
The approximate cost of giving birth in Hong Kong (for a straightforward, no-complications delivery) in a private setup is upwards of $80,000! While many women may choose to opt for delivery at a public hospital, if you prefer the comfort and support of a private hospital, it makes sense to get insured at the earliest.
Now, basic maternity insurance coverage usually has the following inclusions:
Prenatal care: This includes consultations, check-ups and treatments during pregnancy
Post-natal care (for you): This includes hospitalisation, new-born care, check-ups, treatments and more
Aside from basic coverage on doctor visits, ultrasounds, labour and delivery, a good health insurance plan should also take into account possibilities of complications. With added maternity insurance, you can also get covered for the costs of the following:
Treatment for congenital birth defects and other complications
Delivery with complications
Caesarean section
Delivery requiring emergency surgery
Congenital defects treatment
Extended complimentary coverage for new-borns
One thing to note is that a lot of maternity insurance plans will not include coverage for IVF treatments, or pregnancies and subsequent deliveries of babies conceived via IVF. So always make sure to check this before purchasing. Another thing to note is the waiting period of your maternity insurance, i.e., how long you need to wait before you can be entitled to any maternity-related insurance benefits. So, to make the most out of your insurance plan, apply for maternity coverage before you conceive, or just as you're planning to have a child. Because of this waiting period, you can't make a claim if the plan was purchased after the conception of the child. Getting maternity insurance is be the first step towards planning a family, so do choose your insurance provider carefully or get an insurance quote online (there are many options such as Money Hero or CCW Global). 
Back to top or return to Family Health Insurance Brokers & Providers
Read more: How To Choose Your Obstetrician In Hong Kong
Editor's note: This article was originally published in September 2016, updated by Nikita Mishra in June 2021, with a further update in September 2021.