Whether it's a pregnancy photoshoot or capturing your baby's first days in a newborn photography session, these are photos that your family will treasure. Read on for our favourite maternity and newborn photographers in Hong Kong.
Every Mama faces bodily changes during pregnancy that should be celebrated. Just before the final stretch of pregnancy, it's worth capturing your growing bump in all its glory with a pregnancy photoshoot. You'll then be amazed in those first weeks and months at just how quick your baby transforms. So, after the haze of sleepless nights photos of your newborn (with the adorable toothless smiles!), are an investment you won't regret.
Sassy Mama Tip: Many Hong Kong photographers offer maternity and newborn photography packages so do your research in advance and book in your pregnancy photoshoot sooner rather than later.
Some ask why go for professional photographers instead of doing a home set-up – while it's totally perfect and adorable to do this yourself, a maternity or newborn professional photoshoot is often easier and more enjoyable than you would have imagined. Maternity shoots can be captured in natural or dramatic poses (some photographers will even shoot underwater!), at home or outdoors. They can even manage to soothe and shush your baby to sleep and capture the most priceless moments!
Read More: Family Photography: Top Photographers And Photo Studios In Hong Kong
---
Mouton Photography
Capture the beauty of your pregnancy journey and snap the most adorable photos of your precious little bean with photographer Coral Poon of Mouton Photography. She's professionally trained in newborn and maternity photography and the award-winning studio offers services including family portraits, cake smashes, newborn photos and more. With safety in mind, all the poses are gentle on the baby and all the props and clothes are washed and sanitised before shooting. Plus, you can pick from different themes be it floral, cosplay or special co-ordinated shoots for twins (how adorable!).
Use code SASSYMAMA to get a $200 voucher for purchasing the premium print products, valid until Tuesday, 11 July, 2023.
Mouton Photography, Workshop F, 18/F, Reason Group Tower, 403-413 Castle Peak Road, Kwai Chung, New Territories, Hong Kong, 6220 2898, booking@moutonphotography.com.hk, Facebook: Mouton Photography, Instagram: @newborn_photography_mouton_hk, www.moutonphotography.com.hk
---
So Lightly — Newborn, maternity and family portrait photography
We can snap away on our phones all we like, but there's something pretty special about having a professional photographer capture those early days of family life with a new baby. Karling Hamill of So Lightly Photography has a passion for creating powerful memories and specialises in using natural light for a light and airy look to her works. The standard package includes a 30-minute photoshoot (perfect for getting in and out with a baby!), with 15 retouched and colour-graded images delivered to your online gallery within two to three weeks.
Sassy Mama Tip: So Lightly Photography also offers family photoshoots and professional product photography.

Use code SASSYMAMA and receive additional images included in your package. Offer valid until 31, March 2024.
So Lightly, 9855 5929, solightlyco@gmail.com, Facebook: So Lightly, Instagram: @so_lightly, www.solightly.net
---
Bettitude Photography – Newborn, maternity and family portraits with flexible locations
Well-established Hong Kong photographer, Betty of Bettitude photography has a special skill when it comes to working with young kids and toddlers, and (most importantly) the rapport and bond she develops with the families. Bettitude Photography specialises in newborn, maternity, infant and family portraits. Whether shooting at home, at her Kwai Chung studio or outdoors with one of Hong Kong's many stunning landscapes as a backdrop, Betty is able to capture the most natural moments. Her tone, composition and style is to keep images warm and simple.
See Bettitude Photography's portfolio here.
Bettitude Photography, Goldway Industrial Building, 16-20 Wing Road, Kwai Chung, Hong Kong, 6082 3199, info@bettitudephotography.com, www.bettitudephotography.com
Read More: Prenatal Fitness In Hong Kong: Stay Active During Your Pregnancy
---
By Janelle – Hong Kong style newborn and maternity photography
Want a family photoshoot that's not your standard, cookie-cutter experience? Janelle of By Janelle photography provides a tailored photography service, working with each family to develop unique photo ideas. She can shoot at your home or against a Hong Kong backdrop – such as old streets, beaches and parks. Janelle knows that newborns are highly unpredictable, so she only takes limited bookings to be able to accommodate any last-minute changes. If you are making use of the cute props for your newborn or maternity photo session, you don't have to worry about hygiene. Janelle is a self-confessed germophobe and spends ages cleaning each item after every shoot!
See By Janelle's portfolio here.
By Janelle, WhatsApp: 9177 8186, photo@byjanelle.net, www.byjanelle.net
---
Cheeky Monkey – Newborn, babies, maternity photography and family portraits
If you're unsure about wanting a pregnancy photoshoot inside a studio, take it outdoors with plenty of natural lighting. If you have a location in Hong Kong that you hold close to your heart, has sentimental value to your family or you simply love the cityscape, the Cheeky Monkey team will happily accommodate. You can opt for printing your photos out in an album, holiday cards or frame them for your wall.
See Cheeky Monkey's portfolio here.
Cheeky Monkey, 9031 0366, info@cheekymonkey.com.hk, www.cheekymonkey.com.hk
Read More: Breast Pumps In Hong Kong: Spectra, Medela And More, Which Is Right For You?
---
Daniel Tam Photography – Maternity photoshoots, newborn and family portraits
While Daniel Tam is a popular hit amongst couples tying the knot, his newborn and pregnancy photoshoots and family portraits are just as magical. If you're looking for a professional where you can shoot nude maternity shots in comfort to show off your bump, you need to hit up Daniel. And for the flamboyant and daring Mamas and Papas, we highly recommend the underwater maternity photoshoot! As for newborn photography, you can expect plenty of neutral tones complimented with furry blankets with your babies all curled up in comfort.
See Daniel Tam Photography's portfolio here.
Daniel Tam Photography, WhatsApp: 6896 1399, info@danieltam.hk, www.danieltam.hk
---
Lullaby Images – Exclusively focuses on newborn and baby portraits
You'll be glad to hear Lullaby Images' founder, Louise, places the highest emphasis on safety and won't be twisting your baby into any unnatural poses. Her home studio is cosy and inviting and prioritises perfect lighting and angles over distracting props. Louise uses simple wraps, blankets, hats and flower halos that complement the composition and many of the crochets and knits have been hand-made by this multi-talented mum! Lullaby Images also offers baby milestone photoshoots, sitter sessions and first birthday cake smashes.
See Lullaby Images' portfolio here.
Lullaby Images, G/F, 152 Mau Po Village, Clear Water Bay, New Territories, Hong Kong, 9443 8806, lu@lullabyimages.com, www.lullabyimages.com 
Read More: Maternity Wear In Hong Kong And Online Stores That Deliver
---
Maria Z Photography – Newborn photography specialist
Did you know that between the days of four and 12, that's when your newborn is most sleepy and relatively "curlable"? Book your shoots with Maria Z just in time to capture how vulnerable, adorable and sweet your newborn is. A newborn photoshoot typically lasts from two to four hours and Maria makes sure to make the babies feel comfortable with easy poses. Due to unpredictability of delivery dates, Maria only takes on limited number of bookings and all shoots are done at client's homes.
See Maria Z Photography's portfolio here.
Mariz Z Photography, www.mariazphotography.com
---
Moments Photography – Studio and outdoor maternity photography and newborn photoshoots with props and costumes
Whether you want to capture candid family moments, an outdoor garden-themed maternity photoshoot or carry that baby bump with elegance underwater? You can get all that and more with Moments Photography's passionate and experienced team of maternity and newborn photographers. Naturally, many parents may be anxious about studio shoots with their newborn but the poses are always simple with the focus shifted more on meticulously detailed props and the cutest outfits (the end results always exceed our expectations!).
Moments Photography, Shop 115, 1/F, No.500 King's Road, North Point, Hong Kong, 2576 9992, market_ing@moments.hk, www.moments.hk
---
Nestology Studio – Maternity and newborn photoshoots as well as event planning services
Nestology offers maternity and newborn packages that are perfect for growing families, with prices that are kind on your purse strings. Plus, you'll find a great combo package for both your growing bump and then baby. Newborn shoots are done at the comfort of your own home (where you and bub feel most at ease!), instilling an organic feel to images, while maternity mini shoots are done at a location of your choice and as per the comfort of the mama-to-be.
See Nestology Studio's portfolio here.
Nestology Studio, Unit 1902, 19/F, M Place, 54 Wong Chuk Hang Road, Hong Kong, 5326 0029, info@nestologystudio.com, www.nestologystudio.com
Read More: Choosing Baby Names: Predictions For 2022 And Top Baby Names Of 2021
---
Venture Studios — Experienced Hong Kong photographers for newborn and pregnancy photoshoots
With 23 years of experience, Venture Studios is a family favourite offering everything from baby and child photoshoots, couple photography and even pet photoshoots! There are different packages to choose from that get you great results. For the photoshoot process, you will first meet with the photographers and they'll get to know your family and your vision and after the shoot at their studio, a personal montage of the results of your photos will be shown at one of their private suites (yes, we know!).
See Venture Studios' portfolio here.
Venture Studios, Suite 608-9, World Commerce Center, Harbour City, Tsim Sha Tsui, Hong Kong, 2377 4888
Venture Studios, 20th Floor, 46 Lyndhurst Terrace, Central, Hong Kong, 2535 3208, www.venturephotography.com.hk
---
Maternity And Newborn Photography Tips: Timing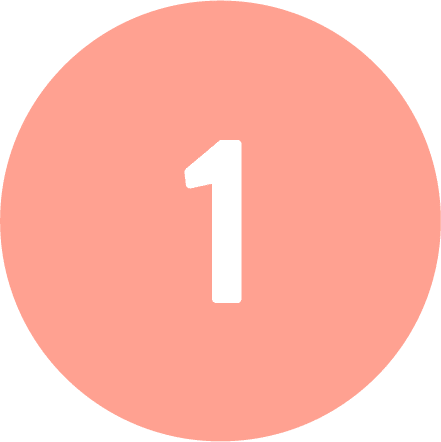 The ideal time for a professional pregnancy photoshoot is early in your third trimester. At this stage, the bump is at its best shape, and Mamas are not too uncomfortable to move around.
Taking weekly and monthly shots at home is a lovely way to document your pregnancy and show your body changing. Keep the same (profile!) pose in front of the same background, with the same outfit and the same props. When the baby arrives, you can recreate these same setting and put the photos together in a collage!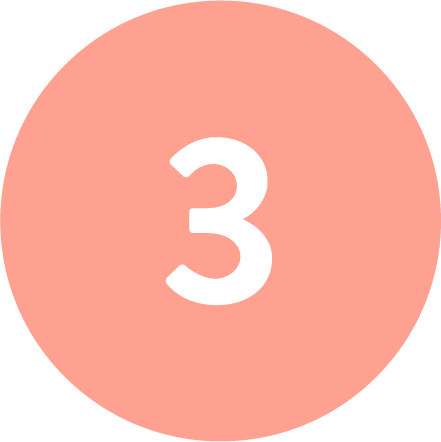 For a professional newborn shoot, try to plan it within the first fortnight. At this stage, babies have the lovely fresh-out-of-the-oven look and these pictures have an almost unreal, dream-like quality. If you prefer to wait a bit, most photographers also offer sitter sessions and milestone shoots.
Of course, with smartphones getting better, you will find yourself snapping up every special moment on your phone as well. Don't forget to preserve these memories with apps like Cinemama and Tiny Beans.
Read More: Pregnancy Books: 10 Recommended Reads Before Giving Birth
---
Maternity & Newborn Photography Tips: Clothes And Location
Wear something that you feel good in so your confidence will be reflected in your pictures.
Simple patterns and block colours work best as these aren't distracting.
Clingy maxi dresses, leggings and tank tops are all great for keeping it casual and comfortable.
Your photographer will be able to help with sheer and draped material that can give your maternity photoshoot a beautiful, feminine look. If you are comfortable, show some skin – take off your bra and trust your photographer to use the perfect angles to capture your beautiful baby-making body.
What you wear will also be determined by the location you choose, maternity shoots offer a lot of flexibility when it comes to location. There is something gorgeous about a sun-kissed pregnancy photoshoot at a Hong Kong beach. Similarly, if there is a special story to your baby journey, you may like to bring that out with your choice of shoot venue.
Newborn shoots are usually taken at home. This allows Mamas and babies to be comfortable and natural, sleep comfortably while shots are being set up, etc. If you do choose to shoot at a studio, most newborn photographers are well set up with temporary baby-changing facilities and even a comfortable chair for mum to use while feeding.
---
Maternity & Newborn Photography Tips: Poses And Props
Mamas-to-be can naturally be quite awkward about being the centre of attention. Start off slow by taking pictures of only your belly – highlight your bump by placing your fingers in a heart shape around the bump. If you have an older child, you can have him or her kiss your stomach. As the shoot goes on, you will find yourself getting more comfortable and the poses will become more natural. Besides their excellent technical skills, most photographers are masters at getting their subjects to be at ease. Rest assured that you are in good hands and your unique personality will get reflected in these images.
Props for a professional pregnancy shoot are easy. You could use your pregnancy scans, a favourite onesie, baby shoes or mum-to-be sashes that you wore for your baby shower. The highlight of every shoot is growing inside of you and don't really need to highlight much else.
For the photos that you take at home, use milestone cards (as mentioned earlier) or take some fun shots – comparing bellies with your other half, balancing a tray on your bump, and so on.
You can't teach a baby to pose so opt for the most natural shots for your little one's own moment in the camera. Lying down with your baby, kissing, breastfeeding and holding him or her make for the most heartwarming pictures. If you have beautiful bedding (cute prints work for candid home photos, soft and comfortable fabrics for a more timeless feel) and swaddles, you could use those as props. Most photographers will bring their own props which could include flower wreaths, toy trains (to lie the baby in), baskets and blankets.
Read more: The Fourth Trimester: What To Expect When You're No Longer Expecting
---
Editor's note: "Pregnancy Photoshoot: Maternity And Newborn Photography In Hong Kong" was originally written in August 2016 by Elizabeth of Lumo Photography, updated in December 2020 by Anita Balagopalan and was most recently updated in July 2022 by Fashila Kanakka.