Spectra, Haakaa, Medela breast pump, all names you probably weren't familiar with until your baby arrived! From electric breast pumps to manual breast pumps, wearable pumps and everything in between! We've round up the best breast pumps in Hong Kong and where you can buy them. Get to know the machine that is going to be your new breast-friend…
For all mums who want to breastfeed, but also need the freedom to step out of the house without taking a newborn along, or returning to work, pumping can be a lifesaver. Initially, expressing milk may not come naturally. After all, it can be an unknown and relatively weird sensation and the constant noise can be enough to make some uncomfortable (read about 10 mums' breastfeeding and pumping tales here). Thankfully, today's breast feeding machines are sleeker and quieter than before, so with HR practices becoming more breastfeeding-friendly, you could even pump sitting in a corner of your office! Do your research before deciding which breast pump is right for you and your little one.
Read more: Everything You Need To Know About Breastfeeding In Hong Kong
---

What Are The Different Types Of Breast Pumps?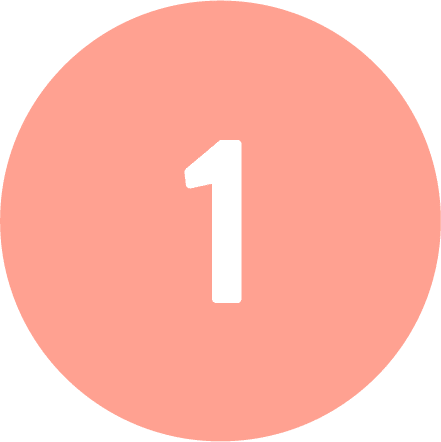 Electric and manual
Single or double (only available in electric versions)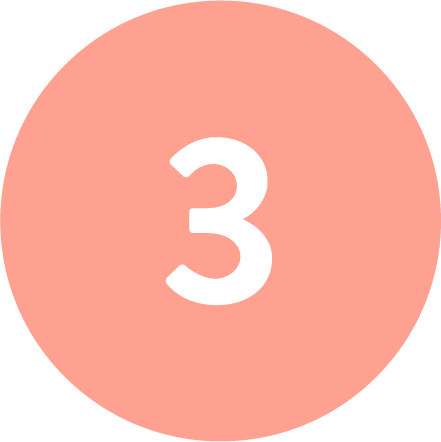 Closed system vs open system
Double Electric Breast Pump
At the top end of the scale are the double electric breast pumps (usually they also have a battery-operated option). These draw milk from both breasts at the same time. They save time and are usually very efficient, but the downside is they are expensive.
Single Electric Breast Pumps And Manual Breast Pumps
Single electric pumps are more economical but take longer. Manual breast pumps are quite light and easily portable and are relatively inexpensive, but some of them are not as efficient at pumping. If you are going to rely on pumping fairly regularly (even once a day, for the night feed), these will only add to the workload of a tired mama. However, silicone manual breast pumps are quite the game-changer, especially in the early days of breastfeeding.
Closed System Breast Pumps And Open System Breast Pumps
The other thing to consider when you are looking at buying or renting a breast pump is if it's a closed-system or an open-system. The closed system type doesn't allow the milk to flow into the machine. Some of the closed-system pumps are also known as hospital-grade breast pumps and are considered the most high-end and hygienic. This system is more expensive than an open one, where there is no barrier between the milk and the pump mechanism.
Read more: Breastfeeding While Out And About: Baby-Friendly Facilities In Hong Kong
---
What To Consider Before Buying A Breast Pump
Maybe you're pumping so your partner can get involved in feeding your newborn. Perhaps your maternity leave is coming to an end and you're heading back to work (read here to find out more about maternity leave and employment laws in Hong Kong). Whatever the reason, when buying a breast pump, you naturally want to buy the best that you can afford.
Besides the cost and the efficiency, consider factors like how much it weighs, how loud it is (for electric ones), how easily available replacement parts are and how discreet it can be (many pumps are now hands-free). If you are looking for a manual pump, look for one with an ergonomic handle design so it doesn't put too much pressure on you, or a silicone manual pump. These factors make a big difference in being able to carry the pump around if you are planning to return to work or travel soon after delivery (now that COVID-19 restrictions are slowly easing).
Read more: What To Eat While Nursing: A Nutritionist's Guide To Gold Star Breastmilk
---
Top Breast Pumps In Hong Kong: Breast Pump Brands

Medela – Medela Symphony, Medela Freestyle, Medela Swing, Medela breast pumping bra
This brand wins the vote of most Sassy Mamas in office, and then some! The company has excellent breast pumps to suit all types of requirements. You can even rent some of the models from the official distributor, Celki (see the website here), which has stores across Hong Kong. Even if you choose to buy from any of the baby stores or online, this is one of the most widely accessible and convenient options. The Medela bottle is easy to store directly in the fridge once you've pumped, and even has a nipple that can be directly attached.
The Medela breast pumps to consider are:
Symphony (hospital-grade)
Medela Freestyle, Medela Swing Maxi (double-electric)
Medela Swing (single-electric)
Breast pumps by Medela can be used with Medela's special breastfeeding bustier that allows hands-free pumping. All Medela products available in the city use the brand's patented 2-phase expression technology. This simulates the sucking rhythms of a baby, which is fast and furious for two minutes, before settling into a calmer yet deeper suck. Because it copies this pattern, Medela claims that it stimulates the natural milk production reflexes of mothers. This Swiss company is passionate about promoting breastfeeding and also offers apps, online forums, expert advice and more.
Medela breast pumps are available at different price points, from around $1,500 for the single Medela Swing pump to $23,900 for the hospital-grade Symphony version. However, renting the Symphony is a lot more affordable.
Shop at: Baby Central, Baby Sophie, Mothercare
Medela at Celki, various locations across Hong Kong, WhatsApp (for rental): 9752 0998, the official Medela website is currently offline: www.medelashop.com.hk
Read more: Where To Buy Nursing Bras In Hong Kong
---
Youha – Youha wearable breast pump, double electric breast pump and Youha The One breast pump
A relatively new brand that is getting rave reviews is Youha. It's been designed and made by a father who wanted to help his wife with her breastfeeding journey, while also giving their young child the healthiest option available. The original pump, Youha The One, is a lightweight and efficient double-electric pump. It comes at a fraction of the cost of Medela ($798) and what's even better is that most of its parts are compatible with Medela products as well. This is especially useful for new mamas who may have been gifted Medela bottles as well as second-time mums who have a lot of feeding gear left over from the first baby. Now Youha offers two more pumps including a hands-free wearable breast pump ($1,388) and double breast pump ($468).
Youha also has five modes, including massage, stimulation and deep expression, for optimal pumping. It also offers a personal setting function that mums who have settled into their lactation routine appreciate. Its touchscreen can be locked so it doesn't accidentally get switched on while you're carrying it around. Youha, which is now being recommended by a number of lactation consultants and midwives, is available at a number of stores and hospitals across the city. You can also shop at Baby Central,
Youha, 3188 1030, www.youha.com.hk
Read more: Breastfeeding And Lactation Consultants In Hong Kong
---
Spectra – Spectra S1 hospital-grade breast pump, closed system breast pumps
Korean brand, Spectra, is another popular brand loved by mamas in Hong Kong. This closed-system pump prides itself on being safe, hygienic, innovative and affordable. The most popular model is the Spectra S1 hospital-grade, double-electric breast pump ($4,980). This pump can be connected to a power source or be used with the in-built rechargeable battery. It has two levels of night lighting, so mums can pump discreetly without waking up the baby. It has a massage mode, followed by an expression mode to stimulate maximum milk production.
Another popular model, especially while travelling (COVID-19 restrictions permitting), is the cheaper double electric model: 9 Plus, available in many stores for $1,680. You can also get a wide-neck manual pump from Spectra for as little as $280.
Spectra is available at many baby and department stores across Hong Kong.
Spectra, 3998 3271, info@spectrababyhongkong.com, www.spectrababyhongkong.com
Read more: Going Back To Work After Having A Baby: Advice From A Hong Kong Mama
---
Haakaa – Silicone breast pump, hands-free breast pump
This is one of the most popular, easy to use and innovative manual pumps that originates from New Zealand. The breast pump, made completely of silicone, this one-piece product (pump plus bottle) has no removable parts. It works especially well for new mamas who have excess flow and find that they leak from one breast while feeding on the other.
You use it by simply squeezing it hard, placing the flange tightly over the nipple to create a vacuum and then letting go. The vacuum starts creating a sucking sensation which stimulates the breast. This coupled with feeding from the other breast causes milk to flow into the bottle automatically. Since breastmilk can be stored in the freezer for months, it is a good way to bank breastmilk, if you're looking to return to work soon.
Accessories available include a cute flower stopper or a cap (around $68). The 100ml unit is $168 on the official Hong Kong stockists website, and in many stores and sites across the city, including the official site, Milky Mama, Petit Tipi and Baby Central.
Haakaa, 3188 1030, www.haakaa.hk
Read more: The Fourth Trimester: What To Expect When You're No Longer Expecting
---
Philips Avent – Double breast pump, manual breast pumps and more
Another well-known brand for its bottles, sterilisers, bottle warmers and, of course, breast pumps is Philips Avent. The Comfort Electric model comes in double or single varieties, and there is also a manual version. Prices range from $480 to $2,880, depending on the model you choose and whether or not there are accessories that come with it. These are available easily at most online at places like Mothercare and retail baby stores.
Philips Avent, www.philips.com.hk
---
Tommee Tippee
Another brand that all mamas are well aware of is Tommee Tippee. Its Closer to Nature breastfeeding products include bottles, breast pads, pumps and more. It offers both a manual and a single-electric version, available at a number of stores throughout the city.
Read more: Your Breastfeeding Questions Answered By A Mama-Expert
---

Elive – Silent, wearable breast pump
This silent, wearable electric breast pump has no tubes or wires. It simply pops into your bra and away you go! This piece of super breast-feeding-tech is controlled via your smart phone, so you can use it while on the go.
There aren't many placed to get hold of this in Hong Kong but you can shop via Current Body (with a delivery charge), Bigamart (with a delivery charge), or Amazon Global.
Elvie, www.elvie.com
---
Other breast pump brands
There are plenty of breast pump manufacturers and each has its own loyal customer base. Look at the different makes and models of Love Amme, Minuet and more, ask for recommendations from friends, fellow mums and lactation consultants before making your decision.
Read more: Chinese Soups That Help Breastfeeding And Postpartum Replenishment
---
Editor's note: "Breast Pumps In Hong Kong: Spectra, Medela And More, Which Is Right For You?" was originally published in October 2019 by Anita Balagopalan, updated in July 2021, and most recently updated in June 2022 by Alex Purcell Garcia.

This is part of a special series, "All About Breastfeeding In Hong Kong". For more posts on breastfeeding in Hong Kong, click here.