Returning to sexual intercourse and activity after childbirth can cause anxiety for many women. Don't worry, mama – you're not the only one. We asked three women's health specialists to share everything you wanted to know about sex after pregnancy (but were afraid to ask!).
The thought of resuming a normal, sexually active life after pregnancy can sometimes feel like a distant dream! Your baby is probably awake often during the night, meaning you are exhausted, your body hasn't returned to its pre-pregnancy state, and you may have had some perineal stitches from a vaginal birth or abdominal stitches from a Caesarean (C-section). It's completely normal to feel apprehensive about returning to sexual intercourse, so we decided to get some help from specialists!
Read more: Your Ultimate Guide To Postnatal Recovery In Hong Kong
We spoke to: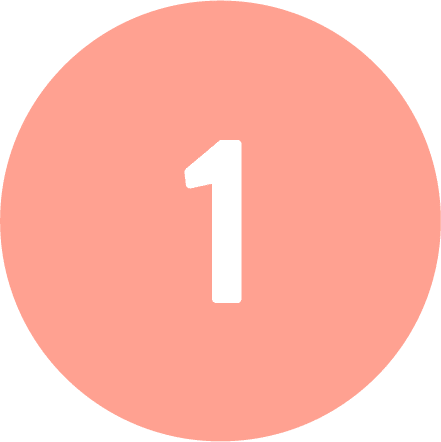 Mandy Tik Tolman, Physiotherapist at PhysioCentral. She has 20 years of clinical experience as a physiotherapist in Singapore, Thailand and Hong Kong. Her unique sonography technique has been helping women with DRA and weakness in the pelvic floor for the last 10 years at PhysioCentral.
Jenny Fielding, Director of Women's Health, Women's Health Physiotherapist at Joint Dynamics. She has expertise in both Musculoskeletal Physiotherapy and Women's Health specific issues, making her an excellent fit for any pre and postnatal advice.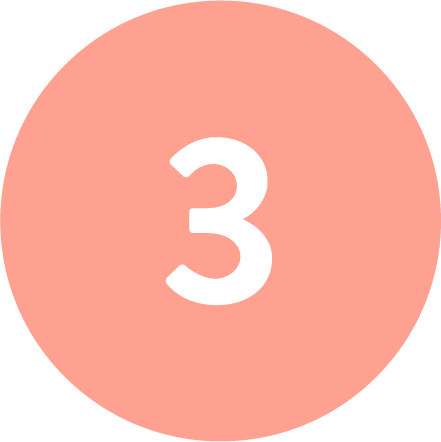 Sarah-Leigh (Toosie) Bawden is a Chartered Musculoskeletal Physiotherapist and Specialist Women's Health Physiotherapist and will be joining Hong Kong Sports Clinic soon. With a sporting background herself, she is interested in solving issues surrounding the pelvic floor. She believes this is often a limiting factor to female sports rehabilitation and strength training.
We collated the expert advice from these three specialists. Here are their answers to the questions that have probably been weighing on your mind.
Read more: The Fourth Trimester: What To Expect When You're No Longer Expecting
When is it safe to have sex after pregnancy and childbirth?

You would normally need to wait six weeks as the soft tissue within the pelvis needs this amount of time to heal from the load of pregnancy as well as the birthing process. Even with a C-section, the pelvic floor has undergone some trauma during pregnancy and needs this time to heal.
It is important to be sure the wound has healed, whether post vaginal or abdominal birth, and that the lochia (post-natal bleeding) has stopped for at least one week. Ideally, you should be checked by your healthcare professional to be sure that your C-section scar or any vaginal tear, graze or stitches are fully healed and show no signs of infection. This is commonly done by your medical practitioner six weeks after birth, and usually includes performing a SMEAR test and discussing your options around contraception.
Read more: Sex And Relationships: How To Deal With Desire Discrepancy
Will sex be painful? Why?
Firstly, if a woman had an episiotomy or tearing, then the scarring can be quite sensitive to friction and movement. Secondly, pain often comes from muscle tightness. This can develop during pregnancy, or as a result of either a very quick or very long labour which overloads the muscles, thus causing an intense localised spasm or trigger point. When stretched during intercourse, this results in pain, especially in the deeper positions. Thirdly, your vagina and pelvic floor are often less lubricated after having a baby due to the hormones (dryness is related to low oestrogen, particularly if breastfeeding) – similar to a menopausal pelvic floor. It is this dryness that then prevents entry into the vagina, causing friction pain.
Many women are surprised to learn that this can be as common post abdominal birth (C-section) as it is after vaginal birth. It can be caused by hormonal changes (mentioned above), scar tightness (both vaginally and from C-section), change in position of the pelvic organs, muscular tightness and guarding, fear, change in libido, stress, lack of sleep and so much more!
Read more: Let's Talk About Sex: How To Tune In When You Want To Tune Out
What can help decrease the pain and make sex more comfortable?
The first thing is to reach out. You should know that it is super common, treatable and there are people that specialise in this area. A thorough assessment with a women's health physiotherapist, including a full history and a pelvic floor examination, is a great starting point and something that's recommended for all women post-natally or anyone with sexual pain.
Loads of lubricants (100% natural please, such as YESWB and Olive and Bee – please speak to your women's health specialist). Not a squirt, but a generous amount to lubricate the vagina.
Foreplay. Get your partner to give you a good massage starting with the lower back (it also helps new mums with backaches), then towards the inner thighs to " prep" the mood, rather than rushing into penetration.
Muscle release work, as given by a women's health physio trained in internal release, will help to settle the muscle, along with a prescriptive home regime to reactivate the muscles.
Many women struggle with Birth Trauma which can commonly result in pelvic floor muscle overactivity; in this case, work with a psychologist to overcome multiple factors contributing to sexual pain.
Read more: Mental Health And Stress: How Your Mind Affects Your Overall Wellbeing
What can be done to improve pelvic floor function, prevent incontinence, etc.?
After the 6-week postnatal check, embark on a prescriptive home regime. Sometimes, pelvic floor apps can worsen the situation if you are activating incorrectly. Following an app's progressive strengthening regime will only enhance the dysfunction (if you develop incontinence, please get yourself checked). Once taught the correct muscle activation, most apps are fantastic to return you to a pre-pregnancy state.
Reactivating your pelvic floor is of paramount importance post-pregnancy. You will require a thorough Pelvic Floor assessment – external (with ultrasound) and internal (manual strength test) to identify specific incontinence issues. Once you identify the problem, the treatment will vary.
Read more: Back To The Mat: Pre- And Postnatal Workout Classes In Hong Kong
How can I improve my mood and desire for sex after pregnancy?
Try focusing on self-touch, intimacy with your partner and taking the time to enjoy each other's company. Reconnect without pressure around sex. It always helps even if you can sit around naked while chatting in the bedroom (remember to remove the little one's soft toy off the bed!).
Focus on your general well being; nutrition, exercise, stress management and sleep all play a huge part in our mood and ultimately impact desire and libido! Unfortunately, sleep deprivation is a hard one to change! But the other factors can be helpful to remind women that they are women first, and they owe it to themselves to look after themselves.
If you are peri-menopausal, consider discussing hormone treatment options with your healthcare provider.
Work with a good sex coach or psychologist if you have suffered a traumatic birth experience.
Think about when you have sex. Sex at nighttime, especially with an intensive breastfeeding schedule, may not be the same before pregnancy. Make a daytime date of it. Finding the timing and being creative about it makes sex exciting again.
Read more: Love, Lust And Longing: A Mama's Journey At Every Age And Stage
What services can new mums avail of?
PhysioCentral: Real-time ultrasound scanning of Pelvic Floor muscles to test strength and endurance, Real-time Ultrasound scanning of Abdominal separation in terms of cms, and the quality of the midline tendon, so to advise stages of exercise rehabilitation.
Joint Dynamics: Specialist personal training for pre/postnatal, peri and post-menopause, menstrual cycle syncing and general female fitness. Women's Health Physiotherapy and Osteopathy for pelvic floor conditions including incontinence, prolapse, overactive bladder, sexual pain, vaginismus and Diastasis (Abdominal separation). Ultrasound for conditions such as Mastitis, back and pelvic pain, sacral pain and provide post-operative rehabilitation following Breast or Gynae surgery. Counselling and 1:1 support (Psychologist services) and a free support group for pre and postnatal women.
It also offers Baby Osteopathy and regularly works with babies to improve digestive function, feeding mechanics, neck tightness post labour and general postural alignment.
Hong Kong Sports Clinic: Pre and postnatal classes, Pre and postnatal strength and conditioning, Pre and postnatal Physiotherapy, Chiropractic, Osteopathy (for treating common pain such as lower/upper back pain, neck and shoulder pain), Postnatal return to sports, Treatments for Diastasis recti and Incontinence.
Read more: Alternative Therapy In Hong Kong: Reiki, Hypnotherapy, Art Therapy And More
Editor's note: This post was originally published in September 2016 and updated in August 2021.