For those who are learning to drive for the first time, need to do a driving test in Hong Kong and apply for an international driving licence, there are plenty of driving schools and instructors who can help!
Whether your child has just turned 18 and looking to get their driving licence, or your helper is keen to learn how to drive, as an expat, you may be unfamiliar with the process of learning to drive is in Hong Kong. Perhaps you have just moved to the city and want to take a refresher course in driving before braving the steep streets? No matter what the reason be, the process of learning to drive in Hong Kong is rather straightforward. We'll help to answer all your questions, from how to apply for a learner's licence to taking a driving test and signing up for driving schools and instructors in the city.
Read more: 7 Things You Need To Know If You're Buying A Car In Hong Kong
The First Steps Towards Learning To Drive In Hong Kong
When beginning your driving journey, you have two options: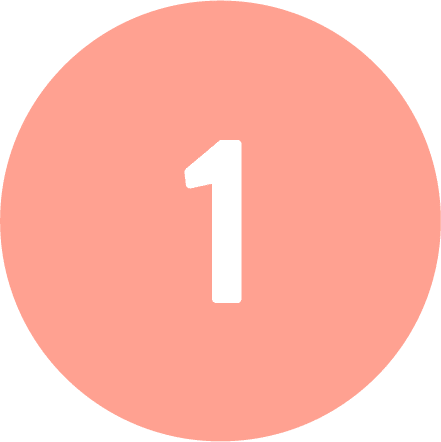 Learn through a government-designated driving school
Learn with a private instructor
Before you get started with either option though, you must obtain a learner's driving licence which allows you to drive supervised by one a licensed driving instructor. To receive your learner's driving licence, you must be at least 18 years old and must submit the completed application form TD555 to any licensing office. The learner's driving licence costs $548 and is valid for one year.
Once you've received your learner's driving licence, you can sign up for driving tests, which include a written test and the practical driving test. The examination fee is $510, bringing the total cost of learning to drive before taking any lessons to $1,058.
Bear in mind that the average waiting time for the road test ranges from six to nine months and the Transport Department of Hong Kong recommends learner drivers without any driving experience to have at least 30 hours of training before taking the test.
It is also worth noting that there is a distinction between learning in a manual or an automatic car, as the two are not entirely interchangeable. When you pass your driving test in a manual car you are issued with a Driver's License Class 1 which enables you to drive either manual or automatic cars. However, when you pass your driving test in an automatic car you are issued with a Driver's License Class 1A which enables you to drive automatic cars only.
Read more: The Most Useful Classes For Helpers In Hong Kong
Government Driving School: Hong Kong School Of Motoring
Established in 1983, the Hong Kong School of Motoring (HKSM) is Hong Kong's first government dedicated driving school. There are designated driving schools within HKSM, which are in Sha Tin, Yuen Long, Ap Lei Chau and Kwun Tong. They charge between $170 to $185 for a lesson. HKSM offers a variety of packages, ranging from 10 to 20 hours and these include a mock test. As an idea, it will cost you around $14,500 for 15 hours of lessons. Please note this does fall short of the Department for Transport's 30-hour recommendation, but that is by no means obligatory.
HKSM has a longer wait time for a test than private schools, ranging from anywhere from 8 to 10 months. However, if you're looking to spread your learning out over the course of several months, this shouldn't be a problem. You can claim an earlier date depending on the cancellations of others. HKSM is one of the most popular options in Hong Kong due to its convenient locations, spacious training fields and reliable reputation. As well as this, it also offers the following special services:
Pre-in car training (a computerised simulation system)
Solo training
In-car observation
An improvement course
Long-distance driving practice
If you're in no rush to pass your test, HKSM could be the best option for you.
Hong Kong School of Motoring (HKSM), various locations across Hong Kong, 2866 6682, cs@hksm.com.hk, www.hksm.com.hk
Private Driving Schools And Instructors In Hong Kong
A list of all private driving instructors in Hong Kong can be found via the Transport Department of Hong Kong here.  Private lesson packages generally work out cheaper and the wait times for tests are shorter. Most of these driving schools have offices across the city and offer multiple meeting points (for the driving lessons) at a number of convenient locations. Following are some of the options for learning to drive privately in Hong Kong (in no particular order):
Lee Kin Driving School
Lee Kin is an independent driving school with meeting points in Causeway Bay, Mong Kok, Kowloon Tong, Sham Shui Po, and Tsuen Wan. Their test booking times are much shorter, with some learners booking within two months of their first lesson. When learning to drive in an automatic car, the cost of one lesson is $350. Packages of 10 lessons (45 minutes each and two lessons each time) + 1 exam time (45 minutes) + rental car fee for the exam is $5,750, and a package of 20 lessons (45 minutes each and two lessons each time) + 1 exam time (45 minutes) + rental car fee for the exam is $9,150. The cost of the driving lessons for a manual car is slightly higher, and manual drive training is only offered in Kowloon.
As a special service, Lee Kin driving school is designated by the Transport Department to officially design and deliver the Driving Improvement Course to drivers of Hong Kong. The course educates and reminds drivers of correct road safety conduct.
Lee Kin Driving School, various locations across Hong Kong, 2390 2666, www.leekin.com.hk
Tak On Driving School
With meeting points in Tin Hau, Happy Valley, Kowloon Tong and Mongkok, Tak On Driving School has a location convenient for most. A 45-minute lesson in an automatic vehicle costs $400. Alternatively, you can take advantage of one of their packages which range from eight lessons for $5,100 to 26 lessons for $12,300 – all packages include booking and car hire for the test. If you're just in need of brushing up on your driving skills or getting a bit of confidence back on the road, and already own a Hong Kong driving license, you can book a refresher lesson for $600. Also, check out their website for a mock written test.
Tak On Driving School Limited, Shop 2013, 2/F United Centre, 95 Queensway, Admiralty, Hong Kong, 2527 7799, WhatsApp: 9173 4677
Tak On Driving School Limited, Shop 606, 6/F Dragon Centre, Shum Shui Po, Kowloon, Hong Kong, 2729 2900, WhatsApp: 6736 3513, takon@driving.com.hk, www.driving.com.hk
Driving King
Driving King is one of the largest, private driving instructor platforms in Hong Kong. If you have taken the written test and have booked your driving test, you can register on their website and start learning immediately. Lessons range from $280 to $400, to be paid in cash at the start of each lesson, and a fee of $1,600 is expected for the car rental for your test. If you have not yet taken the written test, you can do that through Driving King too. A written test will be arranged around 1 to 3 months after submitting your application. After that, lessons start from $300 for 45 minutes. Driving King offers a Repeater Early Test Appointment for those who didn't pass the first time and want to retake as soon as possible.
Driving King, Smart-Space 8, 25/F, CDW Building, 388 Castle Peak Rd, Tsuen Wan, Hong Kong, 5649 9080, www.drivingking.hk
Read more: Summer Jobs: Places In Hong Kong Where Teens Can Work
The Good Luck Motoring School
The Good Luck Motoring School prides itself on its high quality, friendly and patient driving instructors, as well as its flexible learning styles and schedules. Lessons can only be bought in a 10-lesson package which includes the car rental for the exam. For a manual car, this costs $5,220, and for an automatic car, it's $5,320. Every lesson is 45 minutes, but each lesson is a double session (90 minutes in total). Each extra 45-minute lesson added to your package is $340.
The Good Luck Motoring School, Room F 2/F, Cheong Ming Building, 86 Argyle Street, Mong Kok, Hong Kong, 2392 8700, 2787 4288
The Good Luck Motoring School, G/F, No 277, Cheung Sha Wan Road, Sham Shui Po, Hong Kong, 2728 6133, www.goodluck.com.hk
Ryan Choy English Driving School
Ryan Choy has successfully helped expat students from a variety of different countries to pass their test and prides himself on professional driving delivery in English. He operates every day of the week, from 9am to 10pm on most days, meaning you won't struggle to find a time to learn that suits you. Lessons start from $400 for 45 minutes, with the option of a manual or automatic car. Ryan offers classes across Hong Kong.
Ryan Choy English Driving School, 7A, Tower 8, Bauhinia Garden 10 Tong Chun Street, Tseung Kwan O, Hong Kong, 9758 5263, www.ryan-choy
EC-driving
EC-driving school operates throughout the day, subject to the availability of the instructors. Pick up points for lessons are Happy Valley, Ho Man Tin and Prince Edward. Starting your learning with EC-driving school couldn't be easier! Simply call to arrange the first lesson (contact the instructors directly) and sign all the relevant paperwork and documentation on the lesson date. Lesson pricing will be dependent on the instructor.
EC-driving, www.ec-driving.com/english
Read more: Skills That Our Children Will Need In 10 Years' Time
What Else Do You Need To Know About Driving In Hong Kong
You are eligible for a probationary driving licence upon passing the test. The holder of a probationary driving licence is required by law to undergo a mandatory 12-month probationary driving period (i.e. 12 months from the issue date of the probationary driving licence). This must be done within three years of the driving test otherwise you must re-take and pass the test again. A probationary driving licence holder will only be allowed to apply for a full driving licence after the probationary driving period. Read more about the procedure of getting a driving licence in Hong Kong to understand this in more detail.
Expats who are new to Hong Kong are permitted to drive here quite easily, provided they have a valid overseas driver's licence. They can apply for a full driving licence without a test, a temporary driving permit or just use their overseas licence if they are visitors here.
Read more: Hong Kong Car Seat Safety: Plus What And Where To Shop