A single blood donation can help save three or more people. And with some blood types in especially high demand, there's never been a better time to roll up your sleeve. Here's everything you need to know about becoming a blood donor in Hong Kong.
There's no substitution for blood. Patients with chronic diseases or those in need of surgery because of illness or accident count entirely on the generosity of people who donate. Every year, 14 June is marked as World Blood Donor Day to raise awareness about the important role blood donation plays in national health systems. Whether you're thinking about donating blood for the first time or want to learn more, we've rounded up everything you need to know about blood donation in Hong Kong.
Jump to:
Who Can Donate Blood In Hong Kong?
What To Do Before You Donate Blood
What To Expect When Giving Blood
Where To Donate Blood In Hong Kong
Read More: Dermatologists In Hong Kong — Skin Care Clinics For The Whole Family
---
Who Can Donate Blood In Hong Kong?
There are two types of blood donation: whole blood donation (all components of your blood) and apheresis donation (plasma, platelets or both).
For a first-time donor, you must:
Be in good health
Weigh over 41kgs
Be between the ages 16 to 66 (if you're over 66, you can still be accepted for whole blood donation up to your 76th birthday).
Regular blood donors without adverse post-donation reactions are eligible for apheresis donation, provided that you have made at least two whole blood donations in Hong Kong. You must be between the ages of 18 to 60 (you can donate up to the age of 70 if certain conditions are met!), weigh over 60kgs, and be willing to donate blood at least once a month regularly.
In order to protect yourself and the recipient, the Blood Transfusion Service screens each donor through health history questionnaires, haemoglobin and blood pressure checking and more. For information on the frequency of blood donation, donating under the age of 18, and if your travel history permits you to donate, you can find out more via The Red Cross. You can also check if you're eligible for blood donation by taking this online test!
Read More: Children's Vaccinations In Hong Kong — When And Where To Get Them
---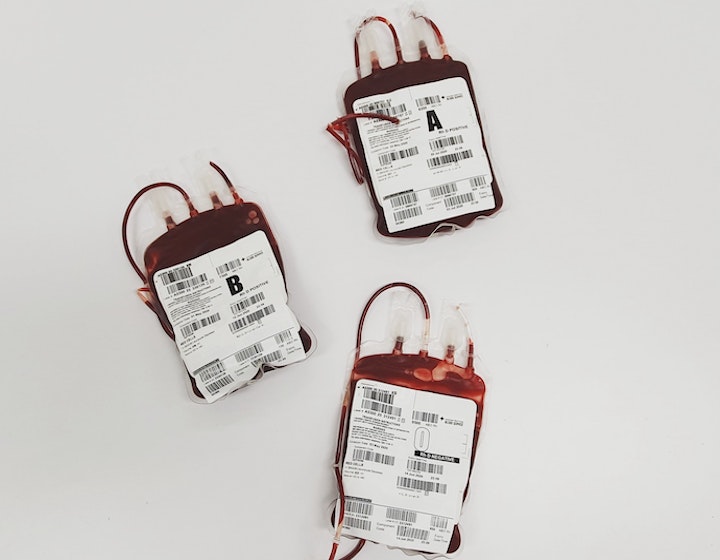 What To Do Before You Donate Blood
Book an appointment!
Make sure to eat something within four hours before donating and have iron-rich foods, such as red meat, fish, poultry, beans, spinach, iron-fortified cereals or raisins.
Get a good night's sleep the night before your donation and stay hydrated, it's advisable to drink an extra half litre of water before your appointment.
Wear a top with sleeves you can roll up above your elbows.
Make sure you have your Hong Kong Identity Card or a valid travel document ready to present to the nurses upon arrival.
Make a list of any medication you're on as well as notes on your health history, ready to share with the nurse.
What To Expect When Giving Blood
The donation process is quite straightforward. Once you arrive at a donation centre, fill out a registration form and you will be directed to a nurse who will perform a haemoglobin test and general screening, which includes taking your temperature, blood pressure and asking you a couple of questions about your health history.
Once everything is good to go, a nurse will disinfect your skin and apply a local anaesthetic before the venepuncture (all needles are sterilised and used only once to protect donors from any potential infections). A blood sample will be taken to confirm your blood type and check for hepatitis B, hepatitis C, HIV, syphilis and human T-lymphotropic virus. The whole donating process will take 7 to 12 minutes. After you're done, the centre will provide you with refreshments and small bites to enjoy (to replenish the fluid lost)!
Bruising is completely normal and can occasionally occur after the donation if there is bleeding underneath the skin. It should disappear on its own, but you can apply a cold compress on the venepuncture site if you're in any discomfort. Make sure you read Hong Kong Red Cross' post-donation advice if you're unsure of anything.
Read More: Alternative Therapy In Hong Kong – Acupuncture, Hypnotherapy And More
---
Where To Donate Blood In Hong Kong
With centres across Hong Kong, including Central, Causeway Bay and Wan Chai on Hong Kong Island, Kwun Tong, Mong Kok and West Kowloon, plus Sha Tin, Yuen Long and Tsuen Wan. Simply find your closest one and give them a call to inquire about booking in for a donation. First-time blood donors should be sent a donor card between four to six weeks after donating blood and you can check when you'll be able to donate again using its eDONOR platform, which you'll create once you've signed all the forms upon arrival.
Click here for the full list of Hong Kong blood donation centres.
Read More: Family Health – Where To Buy Vitamins And Supplements In Hong Kong
---
Editor's note: "Where To Donate Blood In Hong Kong" was most recently updated by Sassy Mama in May 2023.