These were the best of times, these were the worst of times.
No, I'm not exactly quoting Dickens' famous opening to A Tale of Two Cities. Rather, I am offering a glimpse of parenting young adults in the midst of a global pandemic.
If you are anything like us, you might have found yourselves scrambling to catch up in March 2020, when the world, as we know it, shut down. We happened to be living in Europe at the time, while our three sons (ages 24, 22 and 20) were in three different locations in the US: New York, Massachusetts and Ohio. Things happened quickly…meaning universities, businesses and modes of transportation were grinding to a halt. It felt chaotic and frightening, and compounded because we do not have a residence in the US, where we could immediately fly to in order to provide a safe haven and shelter in place with our boys. And they could not fly to be with us, given the international flight restrictions.
It doesn't surprise me that in an analysis of Census Bureau data taken by the Pew Research Center in the US, the number of young adults living with parents had risen to 26.6 million, 2.6 million up since February 2020. These numbers surpassed a peak which had only taken place during the Great Depression era. And the numbers grew across the board for all ethnic and racial groups, women and men, as well as rural and metropolitan residents within all four main census regions. The growth took the sharpest upturn of young adults between the ages of 18 and 24. And these are just US statistics. What about all the international kids who could not necessarily go home, as in the case of our sons?
Read more: How To Plan A Remote Christmas Party And A Virtual Family Celebration
In order to tame my beating Mama Bear heart, we had to think logically, rely on information and facts, as well as planning in order to keep from going just slightly insane. When we knew that most universities were, indeed, sending students who were in dorms "home," we felt the walls closing in. We first organised Son #3's flight from Ohio to Boston, so he could stay with Son #2, in a flat in which we pay half the rent. His roommate had left for another state, so that made things easier.
Son #1 was in New York, living with his girlfriend and housemates, already making responsible decisions to stay home, wear masks in public, and refrain from socialising outside of their housemate-circle. They had a designated person to get groceries once a week, minimising exposure and outings. I'm still proud of their ability to join together family-style, adhere to the rules and face the situation as adults.
During the months from March until June, we were glued to the news and spent hours on the phone with consulates and poring through the government websites regarding our country restrictions and phasing. We made twice-weekly dates for FaceTime and Zoom video calls. Our family chat was quite active as well, and we were making phone calls more often than usual.
These were low points in those months for me, personally. And for my husband as well, but since he was going to work daily, he had more of a routine to rely upon. I spent a lot of time alone in our flat worrying, feeling guilty and quite ineffective as a mother parenting my young adults from afar. But I tried to make light conversation, stay positive and offer silver linings during our video calls and in the family chats.
Read more: How To Get Your Kids To Maintain Close Contact With Their Grandparents
Sons #2 and #3 had to finish their semesters online, together in a small flat, having no real contact with anyone on the outside, except for going to buy groceries. The fatigue and apathy began to show and both did poorly in certain classes. That is why the video calls were so important during that time. To check in with them and get to see their faces and hear their voices.
We asked them often if I should fly to them in the US, but they insisted they were managing. In May, when classes ended officially, we encouraged them to pack up and fly to us. The issue was complicated because they are US citizens. They were turned down at the airport because, the Netherlands did not deem they're being solely dependent on us an extenuating enough circumstance to join us, even though we reside in Europe because of my husband's work. That was a bleak day, as we really thought they would be allowed to fly.
During all this, Son #2 took his role as big brother seriously. It was his apartment, after all. He cooked for them both. They took turns doing laundry and going out to grocery shop. They found an outdoor callisthenics gym in the city and would walk there together or go separately (using one bike) to stay somewhat active and let off steam. I observed Son #3 turning quieter and reserved at this time. They both decided to take summer courses to make up for some credits that had gone by the wayside during the spring semester.
Read more: Expert Advice: How Will Social Distancing Affect My Child?
A light emerged at the end of the tunnel in late June, after I had arrived in Boston to offer in-person support. We were cramped in a small two-bedroom flat, but no one minded. I was able to cook, clean and do laundry. There was a noticeable sigh of relief that an adult had arrived and was finally in charge. We drove to New York twice to see my eldest and get out of that flat.
My husband received his Spanish passport around this time and the light got brighter. As immediate family members, the boys were allowed to fly into Spain with me to meet my husband. And so this is how we spent the summer months making up for when we could not be together during such a strange time. Son #1 stayed in New York, working and getting accustomed to the way things continue to evolve.
We had to have some important conversations over the summer and both of my younger sons made decisions to forego their fall semesters. Any other time in our lives, I would have been against taking a gap during university studies, but this has not been any other time. We are flying by the seat of our pants, as I am sure so many families around the globe.
Read more: How To Reduce The Mental Load On Mamas
We were able to get an extension of their time in Spain until January 2021. They've been with us and I don't take a moment for granted, but it is not all rainbows and unicorns. My two younger sons are 20 and 22 years old. They don't want to be around their parents all the time! And while having a home here in Spain and being surrounded by aunts, uncles and cousins is better than not having family around at all, they miss their peers, friends and lives back in the US. They miss their independence.
Now the holidays are upon us and January is fast approaching. It will be our first Christmas without our firstborn son, who will stay in the US for work. It's necessary that our other two get back to some kind of normal in early 2021, whatever that may look like. But before they go, we are staying positive and embracing the festive season. Over Thanksgiving, they cooked different parts of the meal with us (turkey and gravy, all the desserts). This month, we asked them to help us decorate the house. It has given us the chance to find some Christmas cheer. We also plan to watch our favourite holiday movies, play more board games and gather (in limited numbers) with family on weekends.
Read more: Christmas Gift Ideas For Friends And Family Overseas
I wish I could tell all parents that the older the children, the easier the parenting. While that may not be the case, I think what I can offer is some reflecting points and observations that have helped us weather our unique situation. Some of these we've stumbled upon and others are extensions of the things we used to do when they were younger.
Things We Learned About Parenting Young Adults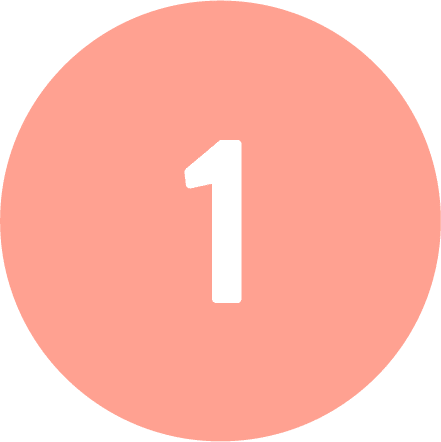 Check in often. Whether they are in another country or in your living room, have conversations about how things are going, emotionally. Don't be afraid to discuss feelings, frustrations and fears. Listen without having to come up with a solution. We've found this is a great way to really get to know them.
Support but don't spoil. Of course they enjoy having their meals cooked, being cleaned up after and not having to make important decisions, but make them participate in the running of the household. Taking out rubbish, cleaning up after meals, setting the table, folding laundry, and keeping their space clean is how we make ours accountable.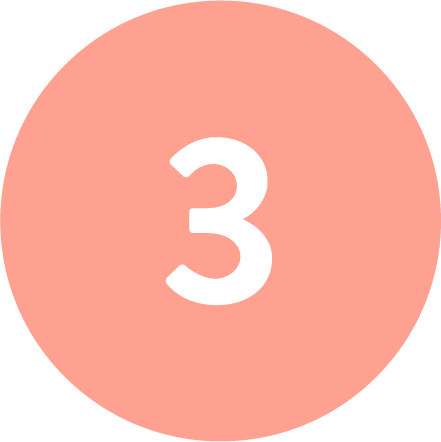 Pick your battles. Your young adults have been on their own, they feel they "know" how to manage their lives. Living under your roof again, things can get testy and everything can become cause for an argument. We've learned to breathe deep and agree to disagree on certain matters.
Encourage developing a hobby, either apart or shared. This is just as important for you as it is for your young adults. If you have interests in common, try that out. Son #3 decided to reconstruct all the big LEGO sets from their childhood (Star Wars & Mars Mission) with dad. Son #2 has created a music studio in our basement and has been creating and learning these last months.
Cherish family time when you can get it. This is a blip on the screen of their lives. Enjoy sharing it with them as they become more and more independent. Prepping and having meals together, family bike rides, game and movie nights are the moments we remember as a family.
Encourage regular physical activity. In times of stress and uncertainty, it's very important to maintain healthy habits. Be an example and encourage your young adults to find something they enjoy: biking, walking, running or even watching exercise videos, to keep some balance. Invite them to join you, but don't get upset if they don't always say yes.
Take time out with just your spouse. You wouldn't be spending all your hours with your young adults if everything was back to normal, so don't insist on it now. Keep your relationship with your significant other a priority.
It has been an extraordinary year for everyone, globally. We feel lucky to support and observe our young adults as they continue to grow and learn. Whatever your particular situation, I hope these tips and glimpses into our family life can offer insight. I also wish you and yours a healthy and happy holiday season. May they be the best of times!
Read more: 5 Tips To Help You Adapt To An Empty Nest