Tired of hanging out at home and really want to feel as though you've had a family holiday like "the good old days"? A cruise from Hong Kong to, well, Hong Kong, might be just what you need! Spin the traditional staycation on its head and set sail on a luxury cruise ship on the open sea. But is it family-friendly? Here's our honest opinion.
We love a staycation as much as the next Mama and luckily there are plenty of options in this city to suit every need. But if you're looking for something a little different to experience with the kids and have heard about a "cruise to nowhere" you might be looking for some more information. Never ones to back out of hands-on research, a Sassy family set sail onboard one of Hong Kong's current offerings for a "seacation" experience and find out what all the fuss is about.
Jump to:
Cruise in Hong Kong: Booking, Pre-trip Preparation, PCR Covid Tests
Boarding Your Hong Kong Cruise: Arriving At The Cruise Terminal And Checking In
Life At Sea: Family Fun While On Board A Cruise In Hong Kong
F&B Onboard A Cruise In Hong Kong: Child-Friendly Dining
Back To Reality: What To Know About Disembarkation
Doing A Cruise In Hong Kong With Kids: Our Verdict And Tips
Read more: Staycations In Hong Kong: Hotels And Packages To Book With The Family
---

Cruise in Hong Kong: Booking, Pre-trip Preparation, PCR COVID-19 Tests And What To Pack For The Kids
While there are a couple of family cruise options in Hong Kong right now, we tried the Genting Dream from Dream Cruises. First things first, you'll need to choose which package is right for you. There are currently two options on the Genting Dream:
A two-night cruise
A three-night cruise
We opted for the two-night cruise.
---
Genting Dream Cruise In Hong Kong: Accommodation
Prices start from $1,388 per person (but jump up pretty fast depending on room type). You also have the choice of either a standard room or a suite in The Palace. The Palace is a "luxury ship-within-a-ship" concept with rooms starting from $3,288. Here at The Palace, depending on your package, you'll also get access to the private swimming pool and various other perks including all-inclusive options on F&B, priority boarding and disembarkation, your own personal butler (yep, you read that correctly), plus exclusive seating at the evening shows and more.
---
Health And Safety For A Cruise In Hong Kong: PCR COVID-19 Tests For The Whole Family
Following the history of COVID-19 aboard cruise ships, it's understandable that many will have reservations about boarding a vessel in the current climate – as did we. In fact, we had several friends exclaiming, "You're brave!". Though, as you know, there are few cities that can match Hong Kong when it comes to COVID-19 protocols and control. This filters directly through to the cruise companies who all now have extremely strict procedures to follow before you can even set foot on board.
For the Genting Dream, you can see the latest announcement about the COVID-19 protocol and requirements on the website which is updated as soon as there are any changes or developments.
All staff are fully vaccinated and you'll find 100% fresh air filtered through the whole ship. For the Genting Dream, the four main health and safety procedure for guests and staff alike are as follows: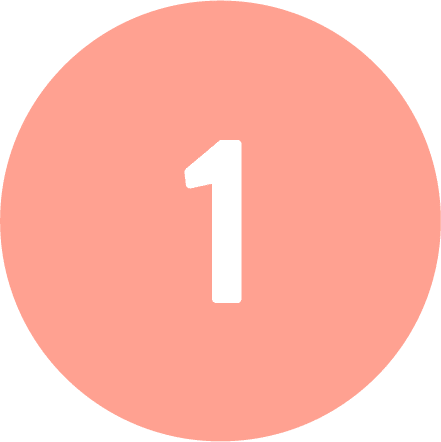 All guests eligible for COVID vaccines aged 18 and over must be fully vaccinated against COVID-19 (two vaccines) for at least 14 days prior to embarkation. You have to show proof of this in the form of your vaccination certificates upon check-in.
Children aged 12 to 17 years old are considered to have been fully vaccinated after receiving one dose of the Fosun Pharma/BioNTech vaccine at least 14 days before their cruising date.
For the Sinovac vaccine – from now until Tuesday, 8 February 2022, children aged 12 to 17 who have received one dose of the Sinovac vaccine are deemed to have been fully vaccinated. After Tuesday, 8 February 2022, children in this age range will need to have received two doses of the vaccine at least 14 days prior to their sailing date to be eligible to cruise.
All guests must undergo a COVID-19 PCR test 48 hours prior to embarkation. Since September this year, only nasal and throat swab tests are permitted for adults. For the parents on the cruise trip, this is easy, straight forward and costs $240. You simply make a reservation for the PCR test at a government-run Community Testing Centre within the allocated time frame.
For toddlers, this becomes more problematic. Kids under the age of three cannot do a nasal and throat swab at the Government facilities, and so you need to book a private test at a lab recognised by the Hong Kong Government. We were given a list by the cruise company of approved clinics which was useful, but as it didn't show prices or test options (nasal or stool sample) it took some time calling round to find the most convenient place to go.
As our daughter was also under two years old, we didn't feel comfortable putting her through a nasal and throat swab and so asked around to find where we could do a stool sample test. The first port of call was our local government clinic but that was a dead end. They struggled to understand why she needed to do a test if she wasn't ill and hadn't been in contact with someone infected by COVID-19. They also couldn't understand that we were "travelling but not travelling". Others might have more luck with their local clinics, however.
On consulting the list from the cruise company, we then decided on PathLab Medical Laboratories Ltd for the stool sample but they required a referral from a doctor. I opted to do the tests at OT&P who then sent the sample directly to PathLabs. There were two stool sample options:
a) Standard turnaround (without a consultation just picking up the test kit) for $1,500 with results within 24 to 48 hours.
b) The urgent 24-hour stool sample test for $1,700.
If you need to have a consultation prior to the tests (which we did), that is a separate cost altogether and starts from $1,050.
There were other, cheaper, options to do a nasal and throat swab at other clinics (around $1,300) but we really didn't want to subject her to that unless we had to.
Read more: Where To Get A Coronavirus Test In Hong Kong And Other FAQs
---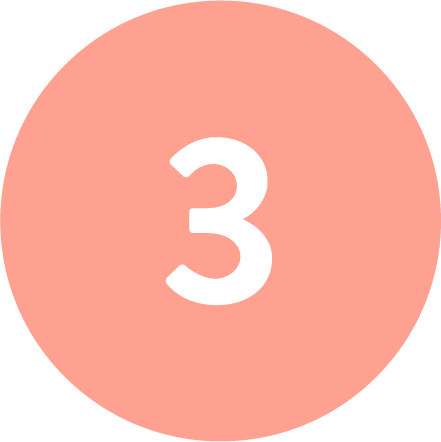 All guests must go through the temperature check and also scan the QR code of Genting Dream with the LeaveHomeSafe app prior to embarkation. This is again super straight forward and once onboard you no longer need to scan again.
All guests must wear a face mask while onboard in the public areas. Which is no problem for adults and children who are great at wearing masks. Our daughter, however, is not and there was a very hairy moment as we tried to board the ship where security refused to let her through if she wasn't wearing a mask or face shield.
I tried to explain that she is under two and therefore isn't required by law to wear one. I even had an "I am under two and a mask is not suitable for me yet" badge (written in Cantonese) from Gathered HK. They weren't having any of it! Luckily, we managed to coax her to wear one while going through security. Onboard, it was more relaxed for those under two, especially as everyone on the ship had negative PCR test results.
For the full check-in and embarkation procedure flow see the website.
Read more: The Best Masks For Kids And Adults When Out And About
---
What To Pack For A Cruise With Kids In Hong Kong
Other than the usual staycation gear for little ones (swimming costume, changes of clothes, etc.) we took a swimming vest floaty (ordered via Retykle a few days before). We needn't have bothered though as the cruise ship was fully equipped with pool safety vests.
Our daughter also still has a bottle of milk before bedtime, so we had to think about the sterilising situation. I couldn't see anything on the website under the FAQs about teenagers/children section prior to boarding, though it does mention that cribs are available with prior notice. We didn't need to worry again though as our personal butler (more about that later!) took care of everything to do with her milk for us.
Read more: Baby And Toddler Stores In Hong Kong: In-Store And Online
---

Boarding Your Hong Kong Cruise: Arriving At The Cruise Terminal And Checking In
The ship departs from the Kai Tak Cruise Terminal in Kowloon, and depending on which package you opt for you'll start your check-in process on the first or second floor. We were booked into The Palace Deluxe Suite and so could go straight to the second floor for priority VIP check-in (definitely useful with little ones).
You can start the check-in process online prior to arriving, otherwise, you can head to the cruise terminal from around 3pm to start the onboarding process.
---
On arrival, everyone must go through the health and safety screening (temperature check, document check and scan the Leave Home Safe app). Then you'll be guided through the next stages of receiving your onboard pass with room key and tracking device (to show where you have visited onboard if someone did have COVID-19). We also dropped our bags here. The process was extremely smooth and well managed, something that was a bonus for our little one who was bouncing everywhere with excitement.
Following this, you'll go through immigration (a rare novelty these days!) before the walk towards the ship, with tantalising glances of the vessel en route – which blew our toddler's mind!
---
Arriving onboard, the staff greeted us with safety gloved waves and smiles (we're sure!) behind their masks. Our little girl strutted onboard as though she was the Queen of England, and to the staff she was. The VIP treatment continued when we arrived at our suite which had been decorated with balloons and rose petals in celebration of our wedding anniversary. The bottle of bubbly and cake was also a welcome treat for when Her Majesty was fast asleep.
Sassy Mama tip: If you have a special occasion while onboard, be sure to let the team know in advance.
Read more: How To Celebrate A Milestone Birthday In Hong Kong From 30 And Beyond
---

Life At Sea: Family Fun While On Board A Cruise In Hong Kong
One thing that many people have asked is, "What is there to do for kids onboard?". Well, you needn't be disappointed. There is plenty to keep children of all ages happy and occupied. The only issue you could face is not being able to do them all! We got so carried away in the kids' play area and small water slides, for example, that we completely lost track of time and missed our Glow Bowling session. Facilities include:
Glow bowling
The Little Dreamers playroom (including toys, arts and crafts, computer games and a movie screen)
Little Dreamers Academy At Sea (with STEAM workshops and more)
Two swimming pools (one private pool for The Palace guests only)
Water slide park and climbing frames (though the larger slides were closed on our voyage)
A rock-climbing wall
Mini-golf
The SportsPlex outdoor courts (basketball, tennis, bubble soccer, giant snooker, archery and more)
A small children's arcade (if you're ok with letting them have a little flutter)
Kid-friendly arts and crafts activities
Magic shows and performances throughout the trip
---
Sassy Mama tip: Even if you book the three-night cruise it's almost impossible to do everything! We suggest you make a list of things that you really want to do and schedule them in. Due to COVID-19, you may need to book in advance for some of the activities (for crowd control) so make sure you do that as soon as you get onboard. Glow Bowling, for example, gets booked up pretty fast so book that ASAP if you want a go.
You'll get two hours free in the Little Dreamers kids club and then you'll need to book and pay after. Some facilities were also closed or restricted due to COVID-19 as well, so it's always worth getting in touch with the team before you book so you don't end up disappointed.
Read more: 50 Things To Do In Hong Kong With Kids
---
Sassy parents can indulge in:
A spa session at the Crystal Life Spa
Try yoga or personal training session
Tai Chi
Take a class in wellness and nutrition
Enjoy an evening show
Relax at the outdoor cinema
Enjoy the casino
Have a drink in the many bars (including the Zouk Beach Club or Bubbles Champagne Bar to name just a couple)
Enjoy onboard shopping
Or even Karaoke and more
If you're travelling with older children then there's plenty you can do with or without them in tow. If you're travelling with younger kids, you'll have to tag-team with your other half for some activities, as the babysitting service is currently unavailable due to COVID-19.
We tried the Crystal Life Spa, with one parent going the first night and the other the second. For me, this was the first time in a long while where I felt like I was on a real vacation.
---
Is a personal butler worth it?
My first thought was, "What on earth would I need a butler for?" Within five minutes I changed my mind!
Our personal butler, Gopal, helped us to book all the activities, kept track of the itinerary for us, arranged our daughter's milk every morning and evening (and had the bottles sterilised afterwards). He was available at the touch of a button to guide us as to where everything was on the boat, arranged all our dinner and lunch reservations, and even arranged and delivered a special child-friendly dinner to be taken to us at the Hot Pot restaurant from the main restaurant.
It was definitely a luxury to have a personal butler and, for our family, ours was extremely helpful! Though I would say that you could happily navigate your time on the boat without one, having a personal butler is an experience that you won't forget for a while!
Read more: Facial Spas: The Best Facial Treatments For Parents In Hong Kong
---

F&B Onboard A Cruise In Hong Kong: Child-Friendly Dining
Our Sassy Papa is most definitely the foodie of the family and he was really looking forward to this aspect of the trip. The Genting Dream has a huge range of dining options including:
Seafood Grill by Mark Best
Prime Steakhouse by Mark Best
Silk Road Chinese Restaurant
Hot Pot
Umi Uma Japanese restaurant
A Gelateria and many, many, more bars and restaurants
The highlight was the Umi Uma Japanese sushi, teppanyaki and Japanese-style Shabu Shabu restaurant. The chef also entertained our daughter who by dinner time was getting quite cranky. We also loved the Seafood Grill and Prime Steakhouse by Mark Best. Even as a vegetarian I could appreciate that my hubby's steak looked impressive, though I still preferred my Beyond Beef option.
Read more: Brunch In Hong Kong: Where To Take The Kids For A Free-Flow Buffet
---
Our daughter is a notoriously picky eater so we were quite concerned about what she would eat. Each restaurant had a children's menu, except the Hot Pot place, along with crockery and cutlery to boot. You could get child-friendly pasta, burgers, fish and chips, fruit, etc. While she was reluctant at first, she eventually ate with no issues.
Read more: How To Get Your Picky Eaters To Fall In Love With Food
---

Back To Reality: What To Know About Disembarkation
Before you can place your feet back on solid ground, you'll need to settle your bill at the reception, or at the entrance to The Place Dream Dining Room for Palace guests. On leaving the ship the staff were just as friendly as when we arrived, still waving at our little princess as she departed. Disembarkation starts from 8am but there isn't a mad rush to leave so you can take your time. We eventually got off around 10:30am.
Keep in mind that you will go through a security and health checkpoint again before being allowed out of the terminal, so make sure you have your Hong Kong ID, passports with visas and any children's visas at the ready.
Read more: Choose A Hong Kong Cruise For Your Family's Summer Holiday
---

Doing A Cruise In Hong Kong With Kids: Our Verdict
In short: we loved it! We tried the two-night option which we thought would be more than enough time. We quickly realised that three nights would have been better. There is so much to do that by the time you get onboard the ship, find your room, unpack a little, have a quick look around to get your bearings, it's then time for dinner. Plus, if you're travelling with a toddler, bath time and bedtime quickly follow.
A well-travelled family pre-COVID-19, we were a little reluctant to do a cruise. Not necessarily because of the health and safety concerns, but more because we usually like exploring off the beaten track. While we were not always fans of package holidays, this trip was exactly what we needed to lift us out of our no-travel slump. The happy smiling faces above say it all!
---
As the boat set sail there was a definite air of excitement and adventure. We tried to track the route on our phones but the wifi connection wasn't great and we couldn't really see where we were on the map, which aided the sense of actually leaving Hong Kong.
As with other families that I've spoken to prior to and since doing the cruise (shout out to Jenna at Lucky Fish Photography! Thank you for your insights into your experience and the PCR tests as well!), we are well and truly converted and are planning when to book our next trip.
---
Sassy Mama Quick Tips
With the two night option you only have one full day, so choose and plan your day of activities wisely.
Book the longer three-night seacation if you plan on taking part in as many activities as you can! The two-night cruise is perfect if you simply want to relax with a complete change of scene.
While a standard room is a great option, having a separate bedroom with a door to the living room in our Palace Deluxe Suite was a game-changer for us. When our daughter was asleep, we were able to close the door and watch a movie in the other room.
The PCR test for little ones under three is challenging. Firstly, if you go down the stool sample route, you have to make sure they poop in time. Secondly, it's expensive – especially if you have more than one tot under three. We're keeping our ears to the ground to see if there is a more cost-effective solution that fits within the 48-hour time limit.
One good thing to come out of the pandemic is reduced capacity. It felt like we had the cruise ship to ourselves at times and we never really needed to book for the pool. However, make sure you check when how you can reserve a water slide pool slot just in case.
Download the onboard Dream Cruises app (available on iOS and Android) to help you navigate your way around and book activities. It only works once you're onboard.
While the food options onboard are great for kids, it's worth packing a few of their favourite snacks, especially for hangry toddlers!
The staff onboard are extremely helpful and will go above and beyond to assist you so make the most of that!
If you have a helper, or another family that you can travel with, it would be a good idea to go together so that you take turns babysitting. You and your other half can have some alone time in the evenings to explore.
The wifi was a little tricky at times so be aware of that if you urgently need to be connected to the mainland.
There were plenty of family-friendly facilities dotted around onboard, with child-sized toilets and sinks as well as numerous baby changing stations. Just make sure you pack enough nappies!
Read more: The Most Kid-Friendly Swimming Pools In Hong Kong
---
Editor's note: Alex Purcell Garcia travelled on this Hong Kong cruise and originally published this post in September 2021. It was updated it in December 2021.
Editor's note - Sassy Mama travelled courtesy of Dream Cruises in return for an honest review. All thoughts and opinions are our own. 
Main image courtesy of Alex Purcell Garcia, images 1, 5, 6, 7, 8, 9, 10, 11, 12 ,13, 14, 15, 17, 18, 19, 20 and 21 courtesy of Alex Purcell Garcia, images 2, 3 and 4 courtesy of Dream Cruise Line, image 16 courtesy of Dream Cruise Line.