Boarding school… Those two little words can signify exciting prospects and adventures for your child or perhaps a sinking feeling that your baby is flying the coop already! Whether you're looking for US or UK boarding schools or something closer to home, here are the boarding school options for Hong Kong students.
It's time to debunk those Hogwarts-inspired boarding school myths! While sending your precious child off to boarding school might seem daunting, they're not all spells and cauldrons. The key is finding the perfect fit for your child's strengths and passions, whether that's sports, languages, arts, or tech, and ensuring top-notch pastoral care. As you embark on your search, consider both the location AND the curriculum. There are excellent boarding school options in the UK, USA, Switzerland, Canada, Australia, or even right here in Asia. Think co-ed or single-sex, religious or non-denominational, facilities, courses, and of course, your budget.
We've conjured up a taste of the world's top boarding schools, with a special spotlight on UK boarding schools. Say goodbye to those magical misconceptions and hello to real-world opportunities for your child's growth and success!
Jump To:
Boarding Schools In Asia
UK Boarding Schools
US Boarding Schools
Boarding Schools In The Rest Of The World
Read More: The Ultimate Guide To International Schools In Hong Kong
---
Boarding Schools In Asia
Like the idea of boarding school but do not want to send your child too far afield? There are some wonderful international boarding schools in Asia including here in Hong Kong. Take advantage of the opportunity to learn a second (or third!) language in the country of choice.
Read More: How To Raise Multicultural Kids In Hong Kong
---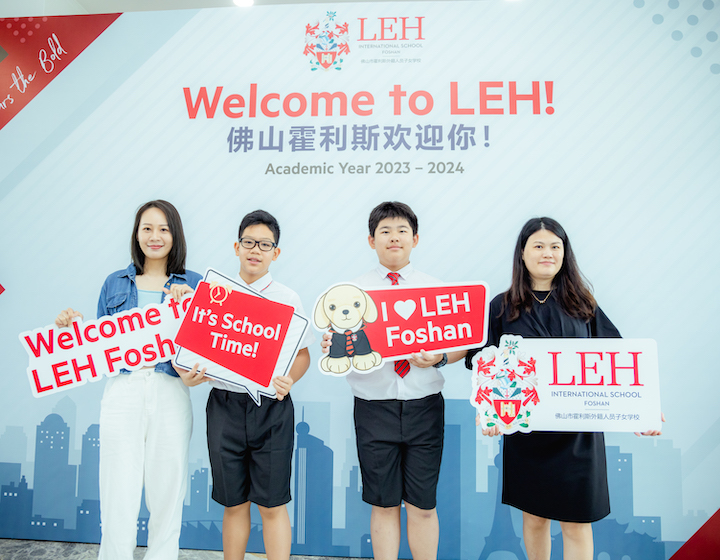 Lady Eleanor Holles (LEH) International School Foshan – An authentic British boarding school experience close to Hong Kong
Want your child to have an authentic British boarding experience close to home? Located in the heart of the Greater Bay Area, Lady Eleanor Holles International School Foshan is an exceptional British curriculum day and boarding international school. It is the exclusive overseas sister school to Lady Eleanor Holles School, one of the top independent schools in the UK. Speak to LEH Foshan's admissions team to have all your questions answered. Don't forget to book your online consultation!

Use code LEHFSassyMama for 20% off on the application fee (original price $2000 RMB). Valid until Sunday, 31 December 2023.
Age: 6 to 18 years old
Curriculum: British
LEH International School Foshan, 26 Jingping Road, Chancheng, Foshan, Guangdong, Mainland China, +86 0757 6688 1881, Facebook: LEH Foshan, www.leh-foshan.cn
---
KIS International School – The only boarding school in Bangkok to offer the full IB curriculum
Delivering an outstanding IB education in Bangkok for the past 25 years, KIS International School is set to launch its second location — KIS Reignwood Park — in August 2024, a world-class 60-acre campus that is less than an hour's drive to the airport. It offers weekly and full boarding options with comfortable bedrooms (four or two beds per room, plus single rooms for senior students), and private bathrooms as well as amenities such as a multi-purpose dining hall, study areas, leisure and relaxation areas plus direct access to its main school campus.
Contact the school admissions team to speak to the Director of Boarding Elizabeth Hammond to find out how KIS creates the perfect learning environment for your child.
Age: 9 to 18 years
Curriculum: IBDP
KIS International School Reignwood Park, 888/99 Lam Sai Lam Luk Ka District, Pathum Thani1, 2130, +66 (0) 94 235 3000, www.kisrp.com
---

Marlborough College Malaysia – Malaysia's premier purpose-built boarding school
A fully co-educational independent British day and boarding school in Malaysia, Marlborough College Malaysia caters to children from 3 to 18 years old. Its values are based on the principle that living and working together in a community with shared and positive values enables everyone to flourish. The College boasts excellent academic results, with pupils studying the IGCSE and then the International Baccalaureate (IB) in Senior School. University guidance is tailored to each pupil's future aspirations and has opened doors to the most prestigious universities in the world, including Russell Group and Ivy League universities. To learn more about its excellent curriculum, attend one of its online or physical admissions events to explore the possibilities of enrolling your child in a world-class British boarding school in Southeast Asia.
Age: 3 to 18 years
Curriculum: British
Marlborough CollegeMalaysia, +607 5602200, admissions@marlboroughcollege.my, Facebook: Marlborough College Malaysia, Instagram: @mcmalaysia, www.marlboroughcollegemalaysia.org
Read More: A Closer Look At Marlborough College Malaysia
---
Harrow International School — Hong Kong's only British International boarding school
Harrow is a global name in education, with the UK school founded in 1572 providing centuries of heritage and achievement as inspiration to students. In Hong Kong, Harrow offers weekly boarding from Year 6 in a 'best of both worlds' scenario, where children are home for the weekend.
Age: 3-18 years, boarding from Grade 6
Curriculum: British
Harrow International School, www.harrowschool.hk
---
United World College South East Asia – Singapore's only international boarding school with an IB curriculum
United World College has 18 schools across the world with UWCSEA in Singapore hosting the largest student body, providing boarding for Grade 8 and above pupils. The UWC movement believes education should prepare young people for a life of leadership, service and meaningful action and students are selected based on their potential to make a positive impact on their local and global community.
Age: 4-18 years, boarding from Grade 8 (aged 13)
Curriculum: International Baccalaureate
United World College South East Asia, www.uwcsea.edu.sg
---
More Boarding Schools In Asia
Read More: Montessori Schools In Hong Kong
---
UK Boarding Schools
Confusingly, fee-paying independent schools in the UK are called public schools, referring to them being open to all pupils irrespective of denomination, location or status, though most were established by a Christian denomination. The history, traditions and prestige of the British curriculum offered at UK boarding schools are well known yet many come with innovative and progressive programs. Read on!
Read More:  British Schools In Hong Kong — International Schools, Preschools And Secondary Schools In Hong Kong
---
Brighton College – Consistently ranked one of the top co-educational independent boarding schools in the UK
Offering full and weekly (4 nights) boarding, Brighton College was recently awarded School of the Decade by The Sunday Times Independent Schools Guide. Founded on a culture of kindness and respect, students are encouraged to find their personal happiness in sports, academics and arts, making it a great UK boarding school.
Age: 3-18 years, boarding from 13 years
Curriculum: British
Brighton College, www.brightoncollege.org.uk
---
Benenden School – One of the only UK boarding schools for girls to offer a comprehensive workplace preparation program
Developed with business leaders, Benenden's Professional Skills Program prepares its boarding school students for the modern workplace through financial literacy, presentation and communication skills, critical and creative thinking and technology and media modules. The work experience internships top off the learning and provide relevant opportunities to flourish in workforce post studies.
Age: 11-18 years
Curriculum: British
Benenden School, www.beneden.school
---
Sevenoaks School – Co-educational day and UK boarding school offering the IB program for over 30 years
Located in the heart of the Kent countryside, Sevenoaks is the second oldest non-denomination school in the UK. It has a reputation for exploring new ideas, being one of the first schools to offer the IBDP exclusively and more recently launched three institutes to deliver career management skills, social and environmental challenges, well-being and digital learning.
Age: 11-18 years
Curriculum: International Baccalaureate
Sevenoaks School, www.sevenoaksschool.org
Read More: International Baccalaureate — IB Curriculum And Schools In Hong Kong
---
St Pauls School – Academically selective UK boarding school for boys, offering support regardless of economic circumstance
St Paul's prides itself on being able to offer financial assistance to families who would otherwise not be able to afford a UK boarding school education for their talented sons. While most boys are day students, the school offers senior students full and flexi-boarding at its campus on the banks of the Thames.
Age: 7-18 years, boarding year 9 and above
Curriculum: British
St Pauls School, www.stpaulsschool.org.uk
---
More UK Boarding Schools
Read More: Your Guide To Preschools, Nurseries And Kindergartens In Hong Kong
---
US Boarding Schools
With over 300 schools located in breathtaking parts of the country, you can surely discover one aligned with your child's strengths and values. Be prepared, a US boarding school education doesn't come cheap, but some institutions do provide financial aid.
Read More: Bilingual Schools In Hong Kong – Preschools To Higher Education
---
Hotchkiss School – Connecticut boarding school offering over 200 courses, 7 foreign languages and 65 clubs
With an average class size of 12 and an enviable study-abroad program, Hotchkiss delivers a comprehensive educational experience. Over 95% of the student body lives onsite and the academic program is supported by co-curricular activities such as photography, fly fishing, drama, robotics, dance and various varsity athletic teams.
Age: 14-18 years
Curriculum: American / Advance Placement
Hotchkiss School, www.hotchkiss.org
---
Milton Academy – A co-educational US boarding school with boarding from Grade 9
Located just 15 minutes from Boston, Milton Academy is part of the Independent Schools League which is made up of 16 New England preparatory schools which compete athletically and academically.
Age: 4-18 years, boarding from Grade 9
Curriculum: American
Milton Academy, www.milton.edu
---
Choate Rosemary Hall – 100% of students from this US boarding school go on to attend University
With an alumnus that includes famous Presidents, actors, Olympians, diplomats and poets, Choate Rosemary Hall delivers a distinguished education with more than 300 courses on offer. The school's Signature Programs include the Advanced Robotics Program, Environmental Immersion Program and JFK Program in Government and Public Service.
Age: 14-18 years
Curriculum: American
Choate Rosemary Hall, www.choate.edu
---
New Hampton School – Co-educational US boarding school offering IB and Advance Placement (AP) courses
Nestled in the foothills of the White Mountains, New Hampton School's campus setting delivers unique experiences and events like Foliage Day involving a hike up the mountains followed by a BBQ, lawn games and music. The Entrepreneurial Studies Program encourages students to harness their passions and launch a start-up or business venture.
Age: 14-18 years
Curriculum: International Baccalaureate / Advance Placement
New Hampton School, www.newhampton.org
Read More: Summer Internship And Jobs In Hong Kong For Teens
---
More North American Boarding Schools
Read More: Special Educational Needs – Finding Schools And Resources In Hong Kong
---
Boarding Schools In The Rest Of The World
Read More: Extracurricular Activities – After-School Classes For Kids In Hong Kong