Proud mother of two and co-founder of The Wee Bean, Amy Tang chats about positive environmental habits, super cute organic fabrics and how "There ain't no hood like Motherhood!".
Growing up in Vancouver, Canada, before returning to make her mark (and future!) in Hong Kong, Amy Tang has always taken a keen interest in the wellbeing of the planet we all call home. Passionate about sustainability, and with a skill-set in child psychology and HR, this people-person was always destined for great things! On becoming a first-time mother to her gorgeous daughter, Sophie Bean, her life took a ver different path. Sophie developed severe eczema as a newborn, which led Amy on a mission in search of a solution. Taking matters into her own hands, her own store The Wee Bean came to life.
Read more: Eco-friendly Fashion: Where To Get Sustainable Clothes For Kids In Hong Kong
---
Tell us about yourself and how The Wee Bean came about?
After graduating from The University of British Columbia (UBC) with a major in Child Psychology, I landed a role working for a government-funded programme to reduce carbon emissions. It was a project I felt passionate about and, during this time, I not only learned a lot about the harmful effects of chemicals on our Earth but also how small contributions can lead to significant impact.
Eventually, I moved to Hong Kong to pursue a challenge within HR and I was fortunate enough to work for some amazing companies like BNY Mellon and Fidelity Investments where I developed knowledge within financial services.
"My entrepreneurial journey began after I was blessed with my daughter, Sophie Bean. Many people don't know this, but our brand is inspired by her and named after her."
When she developed severe eczema as a newborn, it led me down a rabbit hole in search of a solution. I learned about the best natural ingredients and materials to treat this common skin condition and our first product was a unique organic swaddle, made from a blend of bamboo and organic cotton.
Soon after, we expanded our collection into essentials like bibs, blankets and clothing and thus The Wee Bean was born as a passion project between my husband and I. Our products feature Asian-inspired food designs with nostalgic treats that we loved growing up and we hope other parents can pass a piece of their own childhood to their little ones through our collection.
Read more: Where To Buy Kids' Clothes In Hong Kong
---

Have you always been interested in children's clothing, accessories and fabrics?
I've always loved baby and toddler fashion, and now, having two little ones of my own, I feel helping them build their style is a fun way to play on their personalities!
Comfort has always been a priority so I'm very selective in terms of the practicality and quality of their clothing, especially knowing there would be a high chance of passing clothes from our firstborn to a sibling. A pet peeve of my daughter are labels, given that she has always had very sensitive skin, so our entire clothing collection is made with hot-stamps directly onto the fabric instead of labels. My son on the other hand is an avid fan of hats and bright colours so he was a big inspiration for our colourful prints and bold designs for our onesies and kids t-shirts.
I'm also a lover of accessories especially since newborns are almost always swaddled up. It was a big focal point for us to create pieces that are not only gentle on a baby's skin, but also fashionable and cute for the modern mama.
Read more: 6 Ways To Upcycle Your Family Wardrobe At Home
---

How do you navigate external pollutants and sustainability as a family and as a business?
After researching the harmful effects external pollutants can have on us and especially on babies and young kids, it has definitely changed our view in terms of how we manage our household which contributes to an overall more sustainable lifestyle.
We use eco-friendly cleaners and detergents in our home and I love adding essential oils to make our own natural cleaners. With a dog and two young kids at home, we try our best to avoid any unnecessary chemicals and my husband and I do feel an obligation to ensure we leave a greener world for the next generation.
As a family, we've made small changes over the years, from using powdered laundry detergent to implementing a routine of sorting through recyclables in our home as an activity for the kids. This mindset has carried into our brand ethos as we always strive to give back to our community. We are also proud supporters of plastic-free packaging.
During the peak of the pandemic in 2020, we redirected our manufacturing efforts and used the organic cotton remains from the production of our bibs and apparel to create reusable face masks for kids. We also connected with an amazing charity called JLife Foundation, as they work with low-income families and individuals in Mong Kok and Sham Shui Po areas. They informed us about their mask shortage given the limited supply and surging costs. We've been matching our monthly mask sales and donating to these families with children in need.
Read more: Zero-Waste Living: Where To Find Eco-Friendly Essentials In Hong Kong
---

How and where do you find inspiration for your designs? Which products are you most proud of? 
My husband and I were both born in Hong Kong and moved to Canada at a young age. We were mainly connected with our roots through the food that our grandparents and parents made for us. As we became parents ourselves, we realised that these food memories are something we always look back on fondly. We wanted to highlight our Asian heritage in our designs and showcase all the nostalgic food that we both loved growing up. The beloved Egg Tart and our weekend mornings filled with Dim Sum gatherings with our families.
"The Dim Sum print was one of the first prints that we designed and we had so much fun creating these characters and their personalities. My husband and I did many tweaks along the way and we are so happy that this has become our signature print."
Some other designs we had a lot of fun creating include our Boba Tea and Egg Waffle combo, as these were my pregnancy cravings! We love how the same memories can be shared for different people around the world; our brand is about love and family. The most delightful part, though, is getting to involve our kids and get their input. I would definitely say our two little humans are our biggest muses.
---
COVID has affected many businesses and families. How has it affected you?
It's very unfortunate how much COVID has not only impacted many people's lives, but also the livelihood of businesses, especially SME businesses, like ourselves. Our son was actually born during the early days when COVID was hitting and I remember that our parents were here to see his birth but when the cases started to rise, they returned to Canada. Our son turned 2 this year but he has only seen his grandparents via FaceTime. Children grow up so fast and as much as we would've liked to have them here, we try to focus on how blessed we are to have our health and being able to stay connected via technology.
With classes being reverted back to Zoom for online learning, my husband and I have been quite fortunate to be able to work from home and spend more time with our children. Luckily, as an ecommerce business, our operations were not impacted as much as other businesses as more people were opting to purchase online for safer, contact-less delivery. We actually were able to expand our team at the beginning of 2021 and now have our comfy office/retail space in Sheung Wan!
Read more: Share The Love: Hong Kong Businesses That You Can Support Now
---
What's next for The Wee Bean? Do you plan to expand further?
We're constantly thinking of new ideas and there's always an on-going to-do list for us! We felt very excited having launched our clothing collection last year as we had an overwhelming response from our community. We recently launched the Taste of Japan collection for fellow parents who aren't able to travel freely during the current environment. Since Japan is one of our favourite destinations, we wanted to bring the experience to everyone at home.
We love to hear directly from our customers and learn about their pain points so we can provide practical solutions. From feedback, we rolled-out our baby onesies and more recently kid's t-shirts, and we're excited to say there's more to come! We've also been getting requests from mommies for matching pieces, something I also find absolutely adorable! We're excited to see what 2022 will bring.
---

Let's talk about romance! How and where did you meet your husband? How does he play a role in your business?
It's interesting how fate works because both my husband and I were born in Hong Kong and our families immigrated to Vancouver when we were both 3 years old alongside our two older siblings. We both somehow found our way back to this vibrant city, met and dated for nine months, got engaged, and the rest is history!
"It's interesting that we lived within 20 minutes of each other in Vancouver but only found each other in Hong Kong!"
My husband plays such a pivotal role for the business because he is not only the co-founder and my partner, but he was the one who had initially encouraged me to leave the corporate world and pursue this passion. I've never looked back since! Currently, my husband helps to oversee the branding and marketing for the business on top of his own full-time job and somehow he still manages to squeeze in time to be an amazing dad for our kids. We'll brainstorm at random points during the day whether it's during lunchtime or before bedtime – basically The Wee Bean is our third child!
Read more: Business Advice For Mumtrepreneurs: How To Cope During Times Of Crisis
---
How do you and your husband divide parenting roles?
We've always strived to have an equal partnership but we understand that sometimes one person needs to do more than the other. We know that it is a team effort and we just both try to help each other wherever we can.
I had initially left my corporate job to give myself more time and flexibility so my priority has always been the children and managing their school schedules and activities. However, we play tag team whenever one has more on their plate so both of us are fully aware of what each child's schedule is like and what needs to be done.
Our parenting styles may not be completely the same (I might be the more lenient one compared to him, though he would disagree!), but at the end of the day, we don't want either of us to be too overwhelmed or stressed so that our children can thrive in a balanced and nurturing environment. One thing we agreed early on was to always communicate to make sure we are on the same page and to never point a finger and blame each other – so far, it's worked out very nicely!
---

How have you changed since becoming a mama?
Before kids, I was purely into putting very long hours into my corporate job and my mindset was results-driven and revolved around myself. When I first found out I was pregnant with our first, it coincided with my dad having been diagnosed with cancer and I ended up doing a lot of introspection during that time. I also returned to Canada to spend time with my family and realised just how much I missed simply enjoying the present moment.
When my daughter was born, I was adamant to make a change and what was supposedly a short break in my career became a permanent career change in becoming an entrepreneur. I had a big mindset shift after becoming a mama. I suddenly felt very vulnerable in loving someone so much more than you could have imagined. Having that little person constantly in awe of everything you do just makes you want to be the best you can be.
"She made me appreciate the simple things seen from her lens and now I have a renewed appreciation for our environment and nature."
It suddenly felt like my purpose as a parent is to lead by example and show her how our small actions can lead to big impactful changes in the world. We love to participate in family events like packing boxes of toys and gifts for the annual Box of Hope during Christmas as well as preparing Secret Santa gifts for our business's charity partner Angels for Children. Since school has closed, we've been implementing recycling at home so that these little actions can become habits as she grows up.
"With the birth of our son and watching the two of them together, it gave us a sense of responsibility that we need to leave behind a better and greener world for them to enjoy."
I remember growing up in Vancouver where the snow would go up to our chest as kids but with global warming around the world, things are not as they were before. Hence why we put so much pride into our products, ensuring we don't create unnecessary waste and also making sure we are not only creating products that are kind to our babies but also to our Earth.
Read more: Mama Musings: The Seamless Relationship Between Fashion And Waste
---
Which achievements are you most proud of in your life and why?
It might sound cliche, but our kids are my proudest achievement! Seeing them grow up into kind, compassionate and understanding little people gives us such a sense of accomplishment. Raising them to be happy, contributing members of their community and being open and accepting to different cultures and people is really our ultimate goal.
Another very big moment for me is certainly The Wee Bean. I've always been a planner and prefer stability over uncertainty and venturing out of my safe career path was one of the biggest challenges I've faced. Luckily my family was extremely supportive, especially during the beginning years when there were a lot of emotional uncertainties and ups and downs. It's an achievement that came with a lot of sweat and tears but certainly has strengthened our family as we were able to overcome and support one another – no pain, no gain!
Read more: How Hong Kong Parents Are Tackling Issues Of Diversity And Inclusion
---
What do you most enjoy about living in Hong Kong? Do you like bringing up your little ones here?
Hong Kong is such a vibrant and exciting city, we love that we can be in the city one moment then to a fruit farm, or a hiking trail, or the peak just 30-45min drive away. We love how it's such an international place, but still has so much local and traditional Chinese flair.
We also love all the amazing educational institutions here for our children. There are times we miss Canada with the open spaces and especially with the grandparents living there but we do appreciate how easily accessible places are here with so many convenient transportation options. For now, we are happy to call Hong Kong our home.
Read more: What Families Love Most About #HomeKong
---

What are the most challenging aspects of being a mum?
There ain't no hood like Motherhood! Aside from the emotional rollercoaster that comes almost immediately after being a mom, I feel the biggest challenge is figuring out how to parent your children and ensuring to combine both parents' styles into a cohesive one. There are so many parenting books and advice everywhere that it almost feels like we're sometimes on an information overload, but with time I've come to find my own style that works for me and our family and also appreciate how my husband's style can be different but that different perspective makes complete sense.
Parenting to me is a holistic approach and not just what I do or react in a specific scenario. There's also the part of self-development after becoming a mom as I had a strong urge to lead by example. This can sometimes put a lot of pressure on myself so I'm always grateful for my supportive family and my husband to be able to bounce off. Despite all the challenges that come with being a mom, the reward definitely outweighs it since I cannot think of anything more rewarding. Like they say, "The days are long, but the years are short.".
Read more: Things You'll Do Differently As A Second-Time Mum
---
After a long day, what's your favourite way to unwind?
I love coming home and doing some baking or going for a stroll with the kids. Somehow making a cake is a very therapeutic activity for me, it's almost like the mixing is my stress ball equivalent!
I used to work from our home office but we moved into our first office space in the beginning of 2021.  and so after a long day at the office, I really love to find a way to spend time with the kids but also for myself, and our favourite activity is going to The Peak for a stroll on their trail or having a picnic at Mount Austin – it's such a beautiful setting (and also where my husband and I did our engagement shoot!) and we have a lot of wonderful memories there. Also, a nice glass of wine with Netflix after the kids go to bed always hits the spot.
Read more: 11 Health And Wellness Apps For Busy Hong Kong Mums
---
What are your top three top tips for mamas juggling family life and a business?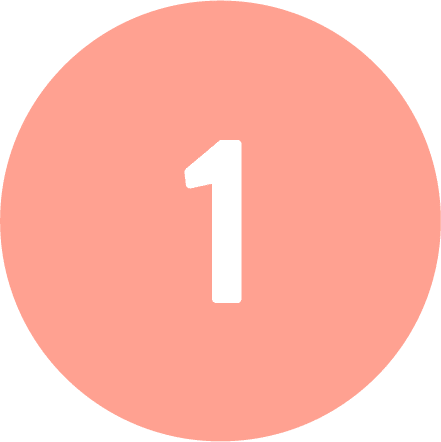 Carve out a schedule with time for your work, kids, and also for yourself! Working from home can get messy and overwhelming if there's no structure or routine. Make sure you also set breaks for yourself, even if it's just 5 minutes to recharge!
Incorporate activities with your kids. Being a mom means there are a thousand items on your to-do list and it can sometimes be hard to do everything, especially with the distraction of the kids at home. When I need to unwind, I'll strap the kids to the stroller and head out; I can get my exercise in while letting the kids get some air too. Or I try to incorporate the kids to help by making their own pizzas or mixing the salad dressing, it helps me while doubling up as an activity for them!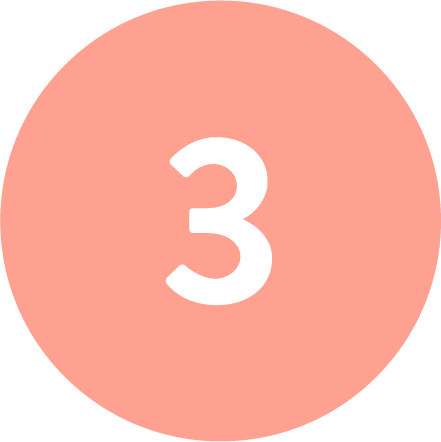 Don't be afraid to ask for help. It's a difficult one but it is also a shift in mindset that has been very beneficial for me. There's always this mom guilt with not spending enough time or doing enough for the kids. I find more than anything, moms are their own worst critic. So do ask friends, family or trusted neighbours to help when you really need to focus!
Read more: Coaches In Hong Kong: Where To Find The Guidance You Need