Bhakti Mathur blends her Indian roots with her Hong Kong life, writing stories of Indian culture for global citizen kids.
Indian expats in Hong Kong have almost all heard of Bhakti Mathur, author of the "Amma, Tell Me" series. Come Diwali, many parents in the city use her "Amma, Tell Me About Diwali" book to explain the history and mythology surrounding this Indian festival to their kids, friends and school classmates. Growing up in India's national capital, New Delhi, Bhakti Mathur has always been firmly grounded by her Indian roots. But after 21 years in Hong Kong, she is as much of a Hongkonger as she is Indian. We speak to this talented mum-of-two who transitioned from the finance industry to become a well-established author.
Read more: That Papa: Juan Gimenez, Co-Founder Of Twist & Buckle
When did you move to Hong Kong? Why?
My husband and I moved to Hong Kong in 2000. Prior to this, we were in San Francisco for a year and in Mumbai for a few years before that. My husband's work brought us here. We had no idea how long we were going to be here, but I had hoped that it would be for long. I wanted to establish my career and was quite annoyed that I had been uprooted from India to the US and then to Hong Kong.
Where did you work in Hong Kong initially? Why did you make the switch from the finance industry to writing?
I worked as a senior relationship manager in private banking from 2001 to 2017 with ING, Bank of Singapore and J Safra Sarasin. I had a long, rewarding and satisfying stint as a private banker for 22 years, before I quit the industry in 2017 to write full time and spend more time with my two young children. It was a natural evolution from banking to writing, as my writing commitments gradually increased.
I started writing in 2010. I published my first book – "Amma Tell Me About Holi" – in 2011. I now have 17 published titles and two series of books for children on Indian mythology. The Amma Tell Me series was self-published, with 13 titles. The newer one is the Amma Take Me series, published by Penguin India with four titles so far. I also freelance as a feature writer, writing on culture, life and fitness for the South China Morning Post.
Why did you come up with the "Amma" series?
The motivation for writing the "Amma Tell Me" series was to share with my sons the fascinating stories from Indian mythology that I had grown up with. It was December 2010 and Holi, the Indian festival of colours, was round the corner. I was looking for a good book to explain the festival to my older son who was two years old then.
"I found that there were no resources that were simple to understand and that captured the rich imagery of mythological India."
So I went ahead and started writing the stories in a style that I think kids find fun and non-preachy and collaborated on the illustrations to bring out the imagery that I want my stories to convey.
I decided to make it a series and called it '"Amma Tell Me". My editor at Penguin came up with the idea for the "Amma Take Me" Series. The series is designed and written for older children and is, therefore, a natural evolution for me not only as a writer but also as a mother. I have been dealing with questions about different religions and their places of worship as they have become part of my children's school curriculum. I believe the series will be a natural evolution for my readers as well – the children and parents who have liked the "Amma Tell Me" series. These children are now older, they self-read, are more aware of religion and probably pester their parents with the same questions that I am pestered with!
Did you have any knowledge of the publishing industry when you decided to self-publish the "Amma, Tell Me" series?
I had read a lot about self-publishing at that time and was influenced by two things – I wanted to write the book my way and to have control over the creative process.
"I wanted my successes to be mine and my failures to be mine."
And so I took the plunge. Self-publishing is not easy. It was one thing to write the book, but it was a completely different ballgame to find an illustrator, get the book printed, find distributors and retailers, and do the marketing and the PR. I was thrown into the world of learning how to run a small business. It has been hard work but at the same time a great learning experience. The biggest reward of the journey has been the warm reception that the books have received around the world and the response that I have received from parents and kids telling me how much they liked the books and who their favourite characters were. Knowing that I have been able to create a special moment for someone has been very fulfilling.
How do your children react to your books?
When they were younger, I used to read to them every night. It was a bedtime ritual, the best part of my day. Both the boys are now in middle school, and it is still a treat for me when they grudgingly allow me to read to them on some nights. When they were in Primary School, I had several opportunities to visit their school to talk about Indian mythology and culture and read my books to their class. I would like to believe that it made them happy.
As the boys have grown older, they act indifferent to the books as well as to the articles for the SCMP, though I still like to believe that somewhere they feel proud and happy about it.
Raising A Reader: Expert Advice
Who is your biggest critic? Who is your biggest inspiration?
My husband, who is also my editor (unpaid!) is my biggest critic, but also my biggest supporter. My inspiration for writing is my children.
Were you always interested in Indian mythology and culture? Who or what was your biggest influence growing up?
My biggest childhood influences were my mother, my grandmother and my nanny. My mother, a librarian, was an avid reader. I would tag along with my mother and landed up spending several hours in the library as a child. I suppose libraries are great and inexpensive babysitters! I remember spending entire summer holidays in the library devouring books. I think that's where the love affair with books started.
My love for mythology was a gift from my grandmother and my nanny. They both used to tell me stories from the two major Indian epics, the Ramayana and Mahabharata every day after I came back from school. That was the best part of my day. Those stories took me to far-off places. I remember, how much I loved listening to those fascinating tales about the many Hindu Gods, great kings and heroes and their triumphs over the most evil of adversaries.
How proud are you of being Indian? Do you feel Hong Kong is culturally diverse and inclusive?
I am Indian even though I don't consciously think of my Indianness. I don't wear it as a label. It is simply who I am.
Let me tell you an anecdote about Indianness and acceptance. I wrote an article for the SCMP about Indian sarees and the research that I did for the column inspired me to start wearing them. Initially, my older son would often feel uncomfortable and embarrassed at the attention that the saree would get. Then one day, he came home feeling very proud. His cricket coach, Nizakat Khan (the captain of the Hong Kong national Cricket Team, and one of my son's heroes) had said that it was super cool that I wear sarees and keep Indian culture alive. It shows you the influence that sporting heroes have on young children.
I have to say that Hong Kong is a special city. Despite having only a few broken phrases of Cantonese at my disposal, I have never felt an outsider here.
"The best thing about Hong Kong is that it has accepted me for who I am and doesn't require me to blend in or pretend to be someone I am not."
I believe that it is the same for other expatriates living in Hong Kong.
More Stories Of Multicultural Acceptance In Hong Kong
What do you like most about Hong Kong? Do you like bringing up your kids here?
I achieved professional success with my banking career in the city and financial independence on the back of it. It was in Hong Kong that I found the resources to switch careers and many, many extremely helpful people who aided me in my journey of becoming an author. Both my children were born in Hong Kong, which makes my ties to the city even stronger. Hong Kong has also given me my passion for fitness, hiking and running. It's hard not to fall in love with the trails here. Where else in the world can you be in the heart of the city and in 15 minutes be in a country park or trudging up a hiking trail?
It's also a fantastic place to bring up children. You never have to worry about safety.  The schools are fantastic here as are the extracurricular resources.
How similar or different are your children? Whom do they take after?
Overall, I think they are fairly similar. While they test my husband's and my patience on a daily basis, they are both good boys and I couldn't be prouder of them. They are both passionate about cricket and generally excel at sports while working hard and doing well in the classroom as well. I believe they are a good blend of my husband and me though I do tease my husband by saying how glad I am that they get their full head of hair from me.
What are the various projects you are currently involved in?
Currently, I am working on the fifth book in the Amma Take Me Series on the Taj Mahal (slated for release in May 2022). I am particularly excited about this as Mughal history is fascinating and the Taj Mahal is one of the most beautiful monuments in the world.
Which achievements are you most proud of?
Professionally – for listening to my heart and pursuing my interests in writing, yoga and studying further. I trained to be a coach this summer and am an ICF credentialed Life and Career Coach now. I finished a one year programme with the Iyengar Yoga Center of Hong Kong last year which was an achievement because it instilled a self-practice routine in me. I find it has made a big difference to me, both mentally and physically.
Personally, I am happiest about the relationships I have built – with family and friends.
What do you enjoy doing with your sons?
We loved trail walking and hiking with them when they were younger and would agree to come with us. And yes, reading to them at night and telling them a story in bed was the favourite part of my day. It still is, though it happens less frequently. But I enjoy swimming with them, driving them to their cricket games on weekends and watching sports and movies with them.
What do you enjoy most about being a mum?
The feeling of being able to love selflessly. Also, realising that I am more vulnerable but also stronger than I thought.
What is most challenging about being a mum?
Enduring your kids' teenage years. But, I know it will pass and that it is about finding the right balance of guiding and supporting them while giving them the space that they need to evolve into independent adults.
After a long day, what's your favourite way to unwind?
With a book and a hot cup of chai.
What are your top three tips or advice for those looking at a career switch and pursuing a passion in Hong Kong?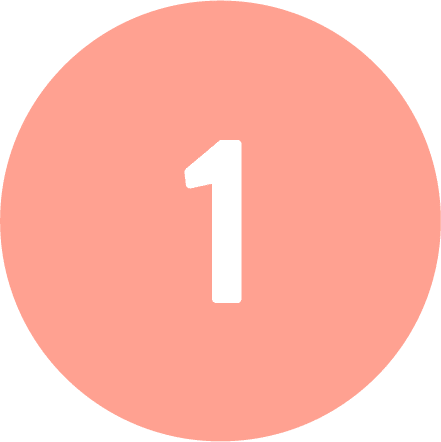 Do your homework first. Find out what you are passionate about, what a career change will entail in terms of finances, working hours and time with family.
Make a plan for yourself and be flexible at the same time. Plan and prepare as much as you can before you take the leap.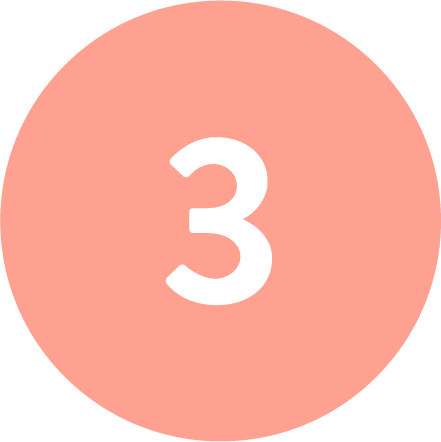 Keep the faith and don't give up.
Read more: That Mama: Ziggy Makant, Personal Trainer, Podcast Host And Influencer
Thanks to the talented Julia Broad from Jules, Baby! for all of the beautiful images above! Follow her on Facebook and Instagram.