Meet the man and the papa behind one of the city's most popular camp and sport class providers.
London-born and Hong Kong-raised Matthew Paterson started Minisport to give young kids in this city a chance to experience as many sports as possible. If you are a Hong Kong parent of a child under 10 years, chances are that they've attended one of the Minisport sports classes, holiday camps and even enjoyed their party entertainment services. Now, Matthew is trying to grow Minisport into a community that can give back to Hong Kong families and supports the city's underprivileged. Matthew manages all of this while spending time with his family and his adorable baby son. We spoke to this new papa on the block!
Read more: That Mama: Bhakti Mathur, Author Of The "Amma" Book Series
Have you always been interested in sports?
I have certainly always shown an interest in sport from a young age, mainly playing football, tennis and golf. My degree was in Business Management but I hold Mini-Tennis qualifications, a Professional Child Coaching Diploma and First Aid & Safeguarding of Children certificates.
How and why did you set up Minisport?
Minisport was very much born out of my own childhood experiences. When I moved to Hong Kong from London (I was 9 years old at the time), I was a confident football and tennis player. But I had not encountered cricket, rugby and basketball in London. I believe that exposing children to multiple sports in their early years not only builds confidence but also instils in them a love for athleticism that they wouldn't necessarily have if they weren't exposed when they were young.
The Minisport curriculum was created in 2012. It's been continually developed to help children aged 1.5 to 8 years build key fundamental ball skills and experience four sports through one programme – we rotate between football, tennis, basketball and rugby on a fortnightly basis at our weekly programmes and daily at holiday camps.
How did you build your customer base in this crowded market?
Building our customer base has been a gradual process. It's the result of a lot of hard work and the delivery of high-quality sessions from the coaching team. During COVID-19, we were lucky enough to build the private side of the business. We could form great relationships with new clients who really appreciated the benefits that the programme brought for their children in the absence of school and incidental exercise/play.  I am also grateful for the partnerships I have established, both within and outside of the sports coaching industry, as they have not only allowed me to expand Minisport's network but they have also given me the opportunity to learn from some other really impressive entrepreneurs.
Where did you meet your wife?
Well, this really is a fantastic story. I do believe that I was guided to my wife, Danielle, and am grateful for this each and every day. Our paths crossed ironically through an event held by the British Chamber of Commerce, that I was, in fact, not attending! One of my friends saw a rather striking young lady at another table and took a picture of the name label at her seat while she was on the dancefloor.
I bumped into this friend the following day and he wanted to look her up on Facebook and then show her to my new flatmate for his approval. To cut a long story short, my flatmate accidentally shared her profile picture on my Facebook wall and then my phone battery died!
When I finally got to a laptop after a few hours, I found a flurry of comments and likes. Mortified, I deleted her picture from my Facebook wall as soon as possible and then sent her an apology and explanation via Messenger. After exchanging a few messages, I managed to lock her in for a date and the rest, as they say, is history.
How do you divide work and parenting duties, along with sports that you play personally and any other hobbies?
I generally like to wake up early (around 4 or 5am) and tackle my most important work tasks before exercising. By late morning, I often have meetings with some of the wonderful team members that we have at Minisport. I have recently taken a keen interest in yoga and set aside time for this at around lunchtime. From 2 to 4pm, I pick up tasks from what seems to be a never-ending to-do list that evaded me in the morning or sometimes schedule meetings, before taking my son for an afternoon walk, often on the morning trail. I coach twice per week in the afternoon which I greatly enjoy. This allows me to stay connected with the company and continue to contribute to the development of concepts, sessions and as the company's leader.
I still play tennis, golf and football however I am hoping that I will be able to intensify my participation in these activities next year. I ruptured my ACL when I was 12 and it seems that my life has been one long battle against muscle imbalances and various injuries ever since! I'm hoping that the benefits of yoga will set in and injuries will become less likely in 2022.
My weekend routine is a little less structured. My wife and I ensure that we have time to socialise and recharge, often with a bottle of wine or two. However, the length of our evening excursions has shortened considerably since the arrival of our little boy!
You have a COVID baby! Describe the experience of bringing up a child here, in the midst of a pandemic and strict safety regulations?
Well, our little bundle of joy is just six months old! We haven't really experienced the tribulations (yet!) that many other families have in terms of school closures. We are wary of the threat that the pandemic poses to any community, but do feel grateful that Hong Kong has taken such firm measures to control the situation. Not being able to travel to introduce our extended relatives to our son has been a minor frustration, but all in all, we are grateful to be here.
Other than not being able to meet the family, how has COVID affected your business?
COVID has been a real journey, to say the least. We have had to really tighten up our operation and have become far more diligent across a number of areas within the business. Over the summer camp season, we taught over 1,200 students with an average ratio of 4.1 which was certainly a challenge, as we stuck relentlessly to the tight grouping restrictions that were in place.
We also moved quickly to build an engaging and stimulating online programme to keep our students active during lockdowns, selling equipment bags to supplement these activities.
As a relatively young entrepreneur, COVID-19 has taught me that you need to always be planning for a multitude of scenarios in the short, medium and long term. Also, the value of a strong core team cannot be underestimated. My father, who is a great source of advice and support to me, claims:
"You've never really managed a business until you've managed it through a crisis.".
With this in mind, I think that there are a lot of business owners in Hong Kong who have really managed their businesses well. I take my hat off to each and every one of them!
What are your long term goals for the business?
I'm very excited about what we have planned for 2022. Partnerships are something we will continue to place great value on. We are already partnering with some wonderful nurses, nutritionists and wellness specialists to provide Minisport parents with vital support and knowledge when it comes to their children. We also have several partnerships with schools, recreation clubs, hotels, F&B providers, wellness centres and fitness studios who have been a pleasure to work alongside. Ultimately, I want Minisport to be a community, where we can give back to the families of Hong Kong and also support Hong Kong's underprivileged. You may have noticed that our Minisport jerseys say Love 21 on them. We do a lot of work with Jeff Rotmeyer who runs Love 21 and ImpactHK. We do weekly coaching sessions for Love 21 and will be participating in a Kindness Walk with our friends at Wingman this holiday season.
Which achievements are you most proud of?
Winning two dance competitions! Although we have won many awards for Minisport, my lack of dancing ability certainly makes these awards very memorable on a personal level (let's see if our friends at Ballroom Bees can bring me back to the dance floor during our combined upcoming winter camp in Clearwater Bay!).
Jokes aside, I think that the team culture that we have created at Minisport and the fact that staff like coming to work is something that I am extremely proud of.
Do you feel Hong Kong gives enough emphasis to sports and outdoor play when it comes to child development?
Although space and facilities can be somewhat of a constraint at times, I absolutely think that Hong Kong is heading in the right direction on this front. The recent performance of the Hong Kong Olympic team is a testament to this.
From the grassroots right through to the development level, there are so many wonderful opportunities for the children of our city to engage in sport. I am only scratching the surface when I say that there are an abundance of amazing fellow sports coaching companies as well as, martial arts, dancing, adventure sports and gymnastics schools.
The amount of public urban space donated to parks and playgrounds is also something to appreciate in a city that is so populated, allowing children to increasingly engage in incidental, casual activities and play.
What do you most enjoy about living in Hong Kong?
Hong Kong is really my home and one that I would struggle to ever leave. The fast-paced nature of the city really acts as a platform to live life to the fullest, whether it's on the work front or escaping the city for a hike or visit to the beach.
"My favourite aspect is the safety that we all enjoy, and perhaps take for granted at times. This is the bedrock of any positive society and is a strong factor in why I am delighted that my son can grow up here."
Love all things Hong Kong?
What do you enjoy most about being a father? And what is most challenging?
This sounds cheesy, but the first smile you get when walking through the door or waking him up in the morning has to be topping the list at the moment. I'm sure there will be a flurry of moments that unfold as he begins to walk, run and talk.
Challenging – the lack of sleep, of course. Everything else is a dream!
Though your baby is very young, what are you are most excited to introduce him to?
The guitar was a big part of my life growing up (throwback to when I was in a death metal band at West Island School!). I would definitely encourage him to be comfortable around instruments as I think it's a great outlet, especially for teenagers.
When it comes to sport, I obviously think every child deserves the opportunity to at least try various sports from a young age. However, the main sports that I will actively encourage my son to take up before the age of 10 are tennis, swimming and golf. These are sports that require a considerable understanding of technique and plenty of practice and are not picked up incidentally in the playground.  They are also sports that you can enjoy throughout your life. I have endless fond memories of playing these sports with my family members from across several generations.
That leads me to the place that we will be heading for the minute that quarantine is relaxed – Carnoustie, Scotland. This is where my mum's sisters are based. I have memories of long summers playing golf and goofing around with cousins – it's something that I would love my son to experience in his childhood.
After a long day, what's your favourite way to unwind?
Generally, a massage or a walk in the hills with the baby, both whilst listening to audiobooks.
What would be your three top tips for anyone looking to set up a business, particularly in the crowded children's class space?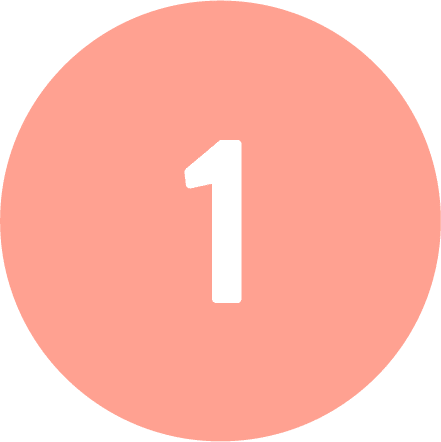 Believe in yourself and your team's dedication. Don't worry too much about what others are doing, especially if it seems to often directly mimic your own operation.
"When you grow a healthy garden, it's natural that people want to pick the flowers and dealing with such situations in the right manner is a crucial step in developing on both a personal level, as well as for your team."
Learn from lessons quickly. The road to success is never linear and also never-ending. Within each problem that comes your way lies both a solution and a lesson. It's fine to make a mistake once, or perhaps twice, but the blame for mistakes that are made several times lies with yourself.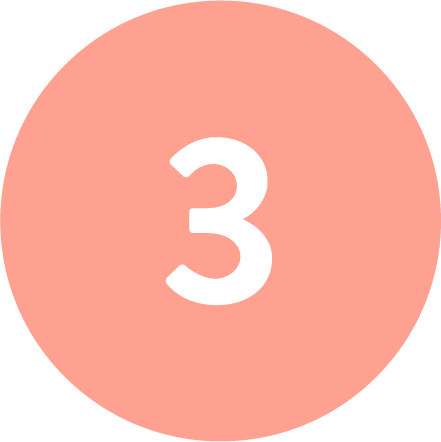 The third piece of advice would be to park your ego when it comes to business decisions. You must look at yourself in the eye honestly and ask whether the things that you are doing are working or not. Which activities or organisational habits would you not be engaging in today if you knew what you now knew before you began them?
Those are my top tips for those wanting to enter this space.
Read more: That Papa: Juan Gimenez, Co-Founder Of Twist & Buckle
All images courtesy of the talented John McGrane. Follow his work on Instagram here and Facebook here.