Sometimes we need more than love, comfort and nudging from friends and family. If you are seeking some professional support to reach certain goals, look at these well-qualified coaches in Hong Kong who are trained to offer the guidance you need.
We've all had that moment where we question the path we're on. Not literally (although as a hiker with a terrible sense of direction, I may have done this more than once!) – I'm talking more about our life path, or our career, or our health.
The pandemic has caused many of us to take stock. We may have faced the terrible reality of being furloughed or made redundant, the challenge of being far away from family, homeschooling kids, and living through some of the most uncertain times in recent memory. Our ability to rebound has taken a battering and we need support to get us back in the game. For others, this may have given them an opportunity to think more deeply about what they truly want for themselves. There may be ideas about retraining, upskilling, or starting something new. It could simply be that there's a sense that life, whilst not entirely bad, could also be so much better.
Change can be a messy process, and we often need support to explore our choices, ensure they make sense, and provide meaning to our lives. Many people hire a coach to help them achieve their goals faster or to help them find clarity in the many choices or challenges in front of them. There's no surprise that the recent growth in demand for coaching services has led to an increase in qualified coaches across Hong Kong, covering many areas of expertise.
Read more: Business Advice For Mumtrepreneurs: How To Cope During Times Of Crisis
What Is Coaching?
Before we begin, it's important to understand what coaching is and how can it help us achieve our goals.
The International Coaching Federation, one of the leading coaching and accreditation organisations, defines coaching as:
"Partnering with clients in a thought-provoking and creative process that inspires them to maximise their personal and professional potential. The process of coaching often unlocks previously untapped sources of imagination, productivity and leadership."
Coaching is sometimes confused with counselling, as both are focused on helping the individual move forward. Counselling can work with past pain and trauma, helping an individual to recover or heal and move ahead. It is a highly regulated industry and there are some excellent counsellors in Hong Kong.
Coaching, on the other hand, is future-focused. It uses frameworks, questioning and techniques to help individuals find clarity and awareness and move towards their desired outcome. Another difference is that currently, anyone can set up as a coach with minimum training.
How To Find A Coach In Hong Kong
Since it's (relatively) easier to become a coach, you have to be careful about finding the right fit. It's always best to check these two items before working with a coach: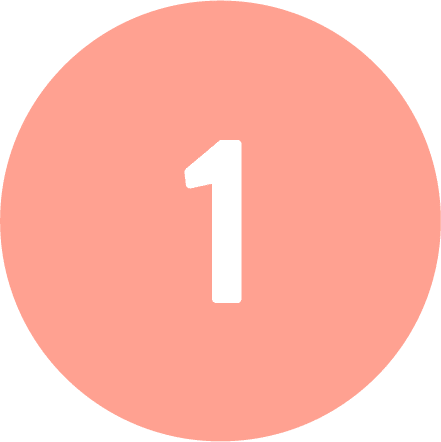 Check the credentials of your chosen coach and whether they are relevant for their field or industry and your needs or goals.
Ask for a "chemistry" meeting. This should be free of charge, to ensure you're comfortable working together.
Our goals vary as we progress through life. Parents and expats in a new city know this more than others! Coaching is often focused on some key areas where we need support, or want to make improvements at the moment or with an eye to the future. With that in mind, here are some of the leading coaches in Hong Kong across various fields.
Read more: Adapting To Change By Setting Goals In Your Life
Career Choices For Expats In Hong Kong: How To Get Back To Work
Coaches In Hong Kong: Leadership Coaching
Liesbeth Van Der Linden
With a background in consulting, Liesbeth works with women executives to develop leadership skills, maximise potential and enhance personal effectiveness.
Liesbeth Van Der Linden, 5592 4144, liesbeth.vanderlinden@gltd.co, www.gltd.co
Ffyiona Yong
As the youngest Head of Operations for Shell, Ffyiona uses her experience in the corporate world to specialise in intergenerational leadership.
Ffyiona Yong, admin@wholistic-cc.com, www.wholistic-cc.com
Coaches In Hong Kong: Career Coaching
Nerice Gietel
Drawing on her own personal experiences and career choices, Nerice took to coaching as a means to help experienced professionals find meaningful job opportunities. She is a great resource for parents and professionals juggling work and family commitments, or those looking to return to the workplace.
Nerice Gietel, 5519 4661, nerice@thecareerlounge.co, www.thecareerlounge.co
Read more: Career Choices For Expats In Hong Kong: How To Get Back To Work
Coaches In Hong Kong: Health Coaching
Sandra Carvajal
A nutritionist, yoga instructor and health coach, Sandra helps her clients to achieve balance in their nutrition, emotions and lifestyle habits. Contact her at the Central location of Central & Stanley Wellness practice.
Sandra Carvajal, www.stanleywellnesscentre.com
Helen Revans
Combining health coaching, life coaching and school wellbeing, Helen brings her experience as an educator to her clients, working with students and adults alike.
Helen Revans, helen@nurtureyourlife.com, www.nurtureyourlife.com
Neelam Daswani
Neelam focuses her coaching on nutrition, sleep and time management. She combines this with an emphasis on self-care to support her clients' long-term health goals. Besides being a PR professional, is also part of the team at Central Health.
Neelam Daswani, WhatsApp: 9126 5052, ndaswani@centralhealth.com.hk, www.neelampurehealth.com
Coaches In Hong Kong: Personal Branding Coaching
Janine Manning
Bringing clarity and confidence to her clients, Janine works with them to bring authenticity to their brand and to work smarter (not just harder) on building their presence.
Janine Manning, The Hive, 1/F 33-35 Hillier Street, Sheung Wan, Hong Kong, 6193 0943, janine@janinemanning.com, www.janinemanning.com
Tracy Ho
Tracy helps her clients to be seen, be heard, be known. Her services include international etiquette and multi-cultural communication, key skills in Asia and across the world today.
Tracy Ho, 8193 2105, WhatsApp: 9730 0542, info@frameandframe.com, www.frameandfame.business.site
Nidhi Kush Shah
From presentations and public speaking to personal branding and leadership presence, Nidhi coaches her clients around many communication skills required to make an impact.
Nidhi Kush Shah, nidhi@alchemyconsulting.asia, www.alchemyconsulting.asia
Read more: Interview Tips: How To Land Your Dream Job
Coaches In Hong Kong: Life Coaching
Rachel Shieff
Following a successful career in corporate communications whilst raising a family, Rachel brings her positivity and warm approach to her coaching practice. She helps her clients to discover themselves and focus on the next stage in their life journey.
Rachel Shieff, WhatsApp: 6233 2195, rachel@rachelshieff.net, www.rachelshieff.net
Monica Browning
Helping clients to find the distinction between who they are, and what they do, so they can live life with authenticity and confidence, Monica coaches around getting clear on where her clients want to be, and how to get there.
Monica Browning, 9440 6864, mb@couragethroughcoaching.com, www.couragethroughcoaching.com
Mehroo Turel
As a business and life coach, our former That Mama, Mehroo aims to support women entrepreneurs to create a life filled with confidence. She works with them to get them to build resilience and work towards their personal and business goals.
Mehroo Turel, mehroo.turel@gmail.com, LinkedIn: @mehrooturel
Coaches In Hong Kong: Relationship Coaching
Valentina Tudose
TEDx speaker, podcast guest, live Facebook coach, Valentina brings humour and real-world practicality to her coaching, helping clients to find their inner queen!
Valentina Tudose, valentina@happyeverafter.asia, www.happyeverafter.asia
Stephen Clasper
Using a blend of NLP and coaching, and with qualifications in Reiki and DNA Theta healing, Stephen brings warmth and a Zen-like focus to his clients at Shakti Healing Circle. He helps them to find ways to communicate and move forwards in their relationships.
Stephen Clasper, 1206-1207 Yu Yuet Lai Building, 43-55 Wyndham Street, Central, Hong Kong, 2521 5099, info@shaktihealingcircle.com, www.shaktihealingcircle.com
Read more: Sassy Mama's Roundup Of Couples And Family Counsellors In Hong Kong
Coaches In Hong Kong: Communication Coaching
Malcolm Andrews
With many years' experience in Sales, Publishing and Consultancy, Malcolm's soft skills and coaching can help his clients to overcome blockages and develop confidence in executive communication.
Malcolm Andrews, 22/F Three Lockhart Road, Wan Chai, Hong Kong, 9263 8594, malcolm@andrews.hk, www.malcolm.andrews.hk
Carole Lewis
Carole works with senior leaders, emerging leaders and entrepreneurs. She helps them make their voices heard, and work on developing the skills to present with confidence, clarity and conviction.
Carole Lewis, Level 19, Two ChinaChem 26 Des Voeux Road, Central, Hong Kong, carole@carolelewis.hk, www.carolelewis.hk
Read more: Skills That Our Children Will Need In 10 Years' Time