More than simply a school, when your child joins Hong Kong Academy, the whole family becomes part of the caring, global HKA community.
There's little doubt that choosing a school for your child is overwhelming. First, you need to find a nurturing kindergarten to get them off to the best start before moving on to their academic foundations in the primary years. Then, comes high school, where you'll likely have a whole different set of expectations. Hong Kong Academy is a non-profit, through-train school that offers it all through its rigorous, student-centred, IB education for students aged 3 to 18 years. Without needing to change schools or campuses along the way, your children will be well equipped for success, from the moment they start school.
Read More: Celebrating Successful Alumni At Hong Kong Academy
---
Friends For Life — Buddy Programmes And Mentoring At HKA
HKA boasts an international community that spans a variety of backgrounds and cultures. Thanks to its through-train education, the strong bonds your child makes in the early years are nurtured to form lifelong connections which ultimately extend to an extensive global network of alumni and families.
From older peers to classroom teachers and co-curricular experts, there are always aspirational role models to both guide your child and look out for them at Hong Kong Academy. In the early years, your child will be paired with an older student in the HKA Buddy Programme. They'll learn how to communicate and collaborate with students of different ages, build connections across the school and ultimately gain the sense of community that the school is renowned for.
Read More: Hong Kong Academy Celebrates 20 Years Of Educational Excellence
---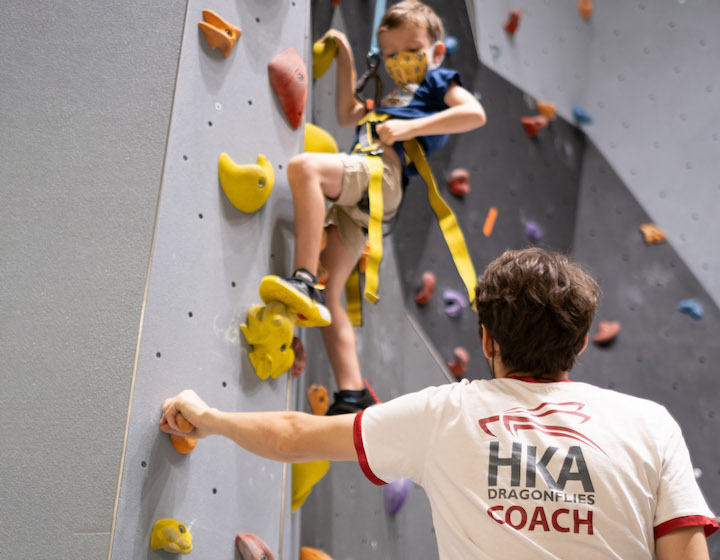 Hong Kong Academy Facilities And Curriculum
HKA is the only IB school in Hong Kong to offer the Global Citizen Diploma and early years students have access to all of the campus facilities. From the climbing wall to the library, theatre, art spaces and more, there's so much for your child to explore as they learn from a faculty of passionate and caring specialist teachers.
Whether they're developing an interest in the arts, STEAM or sports, you can be assured that at HKA your child will have the opportunity to discover new interests and explore their passions.
Read More: Explore The Unique Offering Of Hong Kong Academy
---
Hong Kong Academy Scholarships For 2024 Admissions
Applications for Hong Kong Academy Merit-based Scholarships are now open for the 2024-25 academic year. Students with outstanding talent and performance who are interested in joining HKA are encouraged to apply. Applications close on Thursday, 30 November, 2023.
Sassy Mama Tip: Check it out for yourself by bringing your little ones (aged 2 to 3 years) along for a Free Playgroup Taster Session! Or, come along on Saturday, 14 October to experience the expert teaching, programmes and facilities at the HKA Exploration Day.
Hong Kong Academy, 33 Wai Man Road, Sai Kung, New Territories, Sai Kung, 2655 1111, admissions@hkacademy.edu.hk, www.hkacademy.edu.hk