Ocean Park Hong Kong has got everything for a great family day out. With cable car adventures, roller coasters, theme park rides, Water World Ocean Park, the new Fullerton Ocean Park Hotel, and many other amusement park attractions it's time to take another visit.
Located in the lush surrounding of Aberdeen, Ocean Park is one of Hong Kong's biggest amusement parks. Stretching from Wong Chuk Hang to Nam Long Shan, you could easily spend an entire weekend here taking in the Grand aquarium, seeing the animals, and enjoying the fairground rides and amusements – maybe even a stay at the new Fullerton Hotel Ocean Park! Pandas, sharks, stingrays, dolphins, penguins, sea lions, walruses and large manta rays are some of the headline animals to see and adrenaline junkies and funfair enthusiasts will also have plenty to keep them happy with various roller coasters and rides.
While the venue has come under scrutiny in recent years from some animal welfare groups for its dolphin breeding programme and shows, the team at the park are making conscious efforts to look out for education and conservation matters. Though it's understandable that some attractions might not be everyone's cup of tea. Back in July 2022, The Sassy Mama team were very sad to hear about the passing of An An, the world's longest-living male giant panda under human care. There are condolence books at The Hong Kong Jockey Club Sichuan Treasures and the Park's official Facebook page for those who want to pay tribute.
Read more: Family-Friendly Places To See And Interact With Animals In Hong Kong
---
Jump To:
Ocean Park Tickets, Opening Times, Location
Social Distancing Restrictions
Plan Your Day At Ocean Park
Ocean Park Rides And Attractions
Food At Ocean Park
How To Get To Ocean Park
Ocean Park Hong Kong Hotels
Family-Friendly Facilities At Ocean Park
Extra Tips For Ocean Park From Sassy Mama
Read more: Sassy Mama's Guide To Water World Ocean Park
---

Ocean Park Tickets, Opening Times And Location
Ocean Park location: 180 Wong Chuk Hang Road, Aberdeen, Hong Kong
Contact: 3923 2323, gr@oceanpark.com.hk, www.oceanpark.com.hk
Opening times: 10am to 7pm (the Summit closes at 6:30pm)
One Day Standard Tickets: Adult (aged 12 or above) – $498; child (aged 3 to 11) – $249
---
Book Ocean Park Hong Kong Tickets
With the current restrictions, you'll need to book your Ocean Park tickets in advance to secure your spot. That said, we've been able to book tickets on the day that we wanted to visit on more than one occasion.
Currently, you can book your visit 14 days in advance using the online reservation system.
---
Ocean Park Discounted Tickets
Ocean Park will have a special deal or package for most seasons. Usually, the deal will give you unlimited access to the park within a dedicated time frame. The price for this is usually around the same as a one-day pass so makes sense for families.
Klook also offers some good deals, discounts and packages.
---
Ocean Park Hong Kong Special Access Passes And Other Deals
If your kids are crazy about animals and love the other theme park attractions, then the Smart Fun Annual Pass is a good option. With three tiers to choose from (Silver, Gold and Platinum), you'll get access to the park for a year, dining and shopping deals, admission to exclusive programmes, as well as other welcome offers.
If you hate queueing or have a very impatient child, then the Ocean FasTrack is a good shout. For an additional $280 per person, you'll get seven priority accesses for designated rides and attractions.
There are also other special offers up for grabs including, Government Consumption Voucher offers and free admission for Hong Kong residents on their birthday.
Read more: Sassy Mama's Family Guide To Hong Kong Disneyland
---
Social Distancing Restrictions At Ocean Park
As with all theme parks and attractions in Hong Kong since COVID-19, Ocean Park has put in place a series of precautionary measures to safeguard the health and safety of all visitors, staff and animals.
In keeping with the Hong Kong Government's anti-pandemic guidelines, the park has the following procedures in place: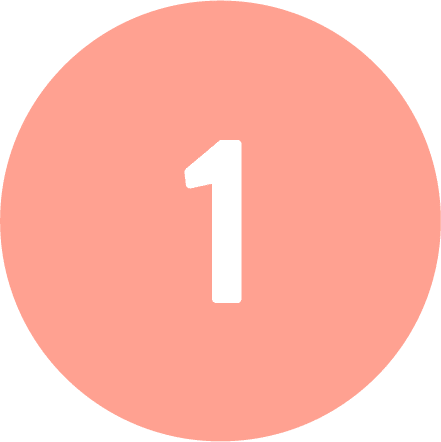 All visitors, except those exempted*, are required to make online reservations prior to their visits, and provide the Park with their names and phone numbers.
You'll need to comply with the Hong Kong Government's "Vaccine Pass" requirements.
To make sure the park isn't too crowded, there is a booking quota which is updated every day at 5pm for the following 14 days. Ocean Park will only be open six days a week (closed on Tuesdays) so no need to worry about overcrowding!
Once you've completed a successful registration, you'll get a reservation QR code on-screen, as well as an email notification. Make sure you have this to hand when you arrive at the park as you'll be asked to present the reservation and QR code together with your admission tickets/passes to gain access to the park.
*Children aged below 3, Hong Kong citizens aged 65 with a maximum of two accompanying children aged 3 to 11, and guests with "Registration Card for People with Disabilities" issued by Labour and Welfare Bureau in Hong Kong.
Read more: 50 Things To Do With Your Kids In Hong Kong
---
Plan Your Day At Ocean Park Hong Kong, From Giant Pandas To Roller Coaster Rides
Covering the entire park in a day is impossible, even with older kids. We recommend that you make a staycation of it and visit the park over a couple (or several) days to get your money's worth and experience everything. If you have an unlimited entry pass, you can even head home and return another weekend – something you might want to do so you can fully recharge those batteries!
Similarly, when you've got little ones who need to take regular breaks, making your way around all the attractions in one day is a no-go. Especially if your toddler refuses to get into their pushchair and insists on walking everywhere (speaking from experience here)! So, make sure you go with realistic expectations of what you'll see in one day.
To give you an idea, here's our suggestion of how to plan your day:
Plan in advance which areas are a "must" for your family. Check the park map and create your own virtual itinerary before you arrive. Be sure to check the daily schedule with area opening times and performance schedules.
Plotting a course of action, based on animal feeding times, is also a good idea. While you can see animals at your leisure, feeding time is usually a guaranteed way of seeing a bunch of the animals together, or at least staying still in one place for a longer period of time.
---
Visiting Ocean Park With Older Kids
After exploring Whisker's Harbour, Amazing Asian Animals, Giant Panda and Aqua City, take the Ocean Express train to the upper parts of the park.

Once in the top section, you have access to Marine World, the Rainforest, polar Adventure Adventure Land and Thrill Mountain. It's a crowd-pleasing mix of animal adventures and thrilling rides and roller coasters.

Then, take the cable car down when it's less hot and the park is all lit up. Head into the Grand Aquarium to round off the day if you haven't yet seen it.
Alternatively, if you're going to the park only for the rides, jump on the Ocean Express and head straight to the top section to get stuck in!
---
Visiting Ocean Park With Younger Kids
Take a look at the animal feeding schedules before you arrive so you know exactly where to head to first. The Giant pandas and penguins were both a big hit for our toddlers.
You can follow the same path as you would with older kids but select fewer animals/areas to see.
If your little one needs a nap, aim for the Ocean Theatre. It has shows at 12pm, 3:30pm and 5pm and you can stand at the top of the auditorium while LO naps in their pushchair in the shade or covered from any rain.
If you have time, take the cable car back down towards the end of the day and enjoy the views. But be warned, the line for the cable car can sometimes take longer than 20mins (way too long for impatient toddlers) so the Ocean Express can be more efficient.
If your little one still has any juice left, see the Grand Aquarium at the end of the day. On hot days, you'll appreciate the air-conditioning to cool off, on rainy days you can escape from the downpour. Plus, it's nice and dark so if youngsters are chilling in their stroller, they can have a well-earned rest!
Read More: What's New In The 852: Hot Picks For Sassy Families
---

Ocean Park Rides And Attractions: Arctic Blast, Raging River, Polar Adventure, Grand Aquarium And More
There is so much to see and do at Ocean Park that it can feel quite overwhelming. But to simplify the visit, you have eight zones to explore:
At The Waterfront (entrance area of the park):
Aqua City
Amazing Asian Animals
Whiskers Harbour
At The Summit (at the top of the park via the Ocean Express/Cable Car/pathway):
Thrill Mountain
Polar Adventure
Rainforest
Marine World
Adventure Land
---
Tips For Visiting Ocean Park's Attractions
With so many attractions to see, from water rapids to roller coasters, children's play areas, animals and more, it's difficult to mention them all here. So make sure you check the online list to guide you. You can filter by age range and category to make it easier.
Keep an eye on showtimes at the Whiskers Theatre and the Ocean Theatre and animal interaction timetables by selecting Animal Interaction Enrichment on the daily Programme Schedule.
With a multiple entry pass to the park (see above for details), you can divide your time over several visits. It could be that you do only The Waterfront and The Summit animals on different days. Or only the theme park rides, roller coasters and games on another.
Sassy mama Tip: Keep an eye on the website for facilities that are closed or under maintenance to avoid disappointment. You'll find the most recent information when you hover over the purple "The Experience" tab.
Read more: Hong Kong Wildlife: Top 10 Animals To Spot In And Around The City
---

Best Ocean Park Rides For Kids Under 5
Animal visiting aside, little ones can take a trip on the Sea Life Carousel, Merry-Go-round, Toto The Loco train and Balloons Up-Up-And-Away – those who don't meet the height restrictions must be accompanied by an adult.
There's also the HiPP Presents Jungle of Giants or Castle of Redd playgrounds to enjoy, as well as other low-key attractions like the Eco Trail.
---
Best Ocean Park Rides For Older Kids
Try the Arctic Blast kids roller coaster, the Flying Swing or the Ferris wheel. Tweens will love the Bumper Blaster and the Crazy Galleon swinging boat.
For a little extra oomph, older teens will love the faster roller coasters. With The Dragon permanently closed, Hair Raiser, The Flash, The Abyss and Wild Twister are probably the top rides for thrill-seekers.
---
Ocean Park Attractions With Air Conditioning
Let's be honest, the Hong Kong heat and humidity can sometimes get too much – especially if you're on your feet all day at a theme park. The Arctic Fox Den and North Pole Encounter are by far the best places to cool off (plus you get to hang out with the adorable foxes and penguins). Panda feeding time was also a big hit with one Sassy toddler – and her mother because of the air-conditioning! Shark Mystic and Grand Aquarium are also great places to escape the heat. 
---
Shows And Other Attractions At Ocean Park
Explorer R – An interactive adventure through four different habitats
Read more: The Best Museums In Hong Kong To Visit With Kids
---
Food At Ocean Park: What And Where To Eat
You have several restaurants to choose from, including everything from local Cantonese specialities to South East Asian dishes, seafood and pizza. For a real underwater experience, opt for Neptune's Restaurant (shown above) – Hong Kong's only aquarium restaurant. There are also numerous food kiosks dotted all over the park with outside seating for quick grab-and-eat situations. The park can also assist those with dietary and religious needs, simply contact Guest Relations ahead of your visit (3923 2323 or gr@oceanpark.com.hk).
On a hot day, aim for one of the canteen areas to cool off while eating your lunch. We parked up at the one near the funfair and ordered from the kiosk (veggie sandwich and chips). But be warned, there will be people hovering over you waiting for you to finish so they can jump into your seat.
There are several food outlets to choose from but they can be pricey, so it might be wise to take a packed lunch if you can be bothered to carry it (and it won't spoil in the heat). 
Read more: Top Party Venues For Kids' Birthdays And Other Special Occasions
---
How To Get To Ocean Park Hong Kong
MTR To Ocean Park
This is probably the most convenient and easiest way for most families to get to Ocean Park. Take the South Island line from Admiralty direct to Ocean Park (approximately six minutes).
---
Bus To Ocean Park
There are numerous busses you can catch that will take you directly to Ocean Park. The website lists the buses available from Hong Kong, Kowloon and the New Territories that you can take.
---
Taxi/Uber To Ocean Park
If you prefer to travel on your own schedule, an Uber or Taxi from Central Hong Kong will take about 25 to 30 minutes and cost around $85 to $100. This is dependant on traffic and where exactly you are travelling from.
---
Driving To Ocean Park
There is a car park at the main entrance of Ocean Park available from 8:30am to 30 minutes after the park is closed (park closes at 7pm). It is best to book parking in advance.
Ocean Park Car Park Rates:
| | |
| --- | --- |
| Monday – Friday (Non-peak days) | $25 per hour (maximum charge of $150 per day) |
| Saturdays, Sundays, public holidays and peak days* | $40 per hour (maximum charge of $200 per day) |
*The peak days are announced on the Ocean Park website.
Read more: Learn To Drive: Driving Schools, Lessons & Instructors In Hong Kong
---
Ocean Park Hong Kong Hotels
Hong Kong Ocean Park Marriott Hotel
A Sassy Mama recently did a staycation at the Hong Kong Ocean Park Marriott Hotel (check the website for full details) and said it was well worth it not to have to travel all the way back to an outlying island. Not only will you be able to plan your days in the park without feeling rushed, but you'll also not have to travel far to rest your tired feet! 
The Fullerton Ocean Park Hotel Hong Kong
The Fullerton Ocean Park Hotel Hong Kong has finally opened its doors! This new sustainable, oceanfront luxury resort adds another option for the family to relax after a busy day's adventuring.
Read more: Hong Kong Family Staycation: Easy Getaways Right Here In The City
---
Family-Friendly Facilities At Ocean Park
There are baby changing facilities dotted around the park (with baby changers, bottle warmers and feeding seats) but we struggled to find them. We also had to wait in line for a while for the one that we did.
Other facilities that parents will love are the stroller hire at $140 per day (plus a $100 refundable security deposit) and child wristbands to write contact details on if you become separated. There is also the Guardian Switch service, which lets you jump on your favourite rides while a park expert stays with your most precious valuables (the kids!).
Sassy Mama tip: The women's toilet block near the Fun Fair has a double toilet with a child-size seat which is useful.
---
Extra Ocean Park Tips From Sassy Mamas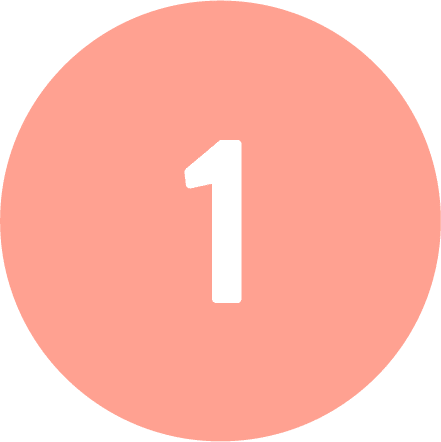 Arrive early to maximise your day but be realistic about how much you can do, especially depending on your children's age. 
Ocean Park pros like to take the annual passes and then go there multiple times over the holidays and target different sections each time.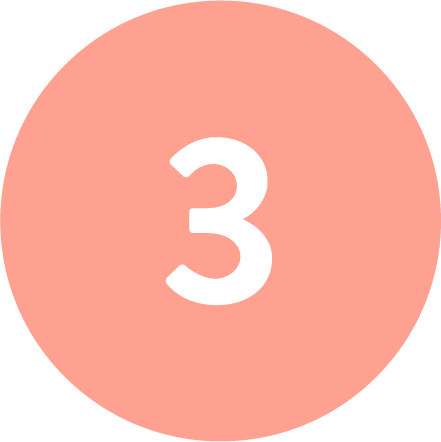 Some pros also say that Ocean Park isn't ideal for spending the whole day. So they like to be there first thing and leave just before lunch and eat somewhere outside.
Ticket selection and purchasing can be very confusing. One Sassy Mama thought they'd gotten the annual pass but it was only a seasonal one, so check what it is you've got in your basket. 
Make sure to bring a sunshade, suncream, water, fan, etc. for little ones, especially if they are in their pushchair as it can get very hot.
If you're visiting in the summer heat, plan to watch the shows in the afternoon. This will give everyone a chance to rest tired legs and restore a second wind.
The Otter feeding was a big hit for three Sassy kids so don't miss out on these cute little critters.
Plan to leave the park at least 20 to 30 minutes before closing. You'll beat the transport crowds and save yourself time for the journey home when you're all sure to be tired.
Oh, and be careful not to lift your little ones up too high next to the first shark pool…you don't want to lose a shoe in the water (true story!).
Read more: What's On In Hong Kong For Families And Kids
---
Water World Ocean Park
Don't forget to check out our review of Water World Ocean Park which opened in September 2021 (located just a short shuttle bus ride from the main theme park).
---
Editor's note: This article was originally published in August 2021, updated in December 2021, April 2022 and again in August 2022.