The 100 days celebration is a significant milestone in the life of a newborn! Whether you're hosting or attending a 100 days party, here's what to know about the customs and traditions as well as inspiration on hosting your celebration and even where to find a 100 days cake.
Congratulations, mama! You've just crossed the fourth trimester — the first three months after delivery. Now that you've grown used to the sleepless nights (somewhat, at least!) and mastered breastfeeding, you can consider organising your baby's 100-day celebration. If you are planning (or attending) a 100 days party, here's what you need to consider.
Jump to:
100 Days Celebration Customs And Traditions
100 Days Celebration Party Venues
100 Days Cakes
100 Days Party Decorations
100 Days Gifts And Presents
Read More: How To Plan A Baby Shower In Hong Kong
---
100 Days Celebration Customs And Traditions
A 100-day celebration is traditional in Chinese culture, as it is in some other Asian countries as well. While get-togethers are also common at the end of the baby's first month, the 100-day one is preferred because it marks the end of the most vulnerable period for new babies and mums or, in some cases, an end to confinement.
This celebration used to be fairly traditional with symbolic gifts, gold jewellery and red packets handed down from the older family members and well-wishers, as well as prayers and auspicious food being offered by the parents to their ancestors. In addition to this, often a lock of the baby's hair would be cut and the bub would get his or her Chinese name (even if the Western name was already announced). The proud parents would also distribute red eggs (symbols of fertility) and pickled ginger to the guests. Nowadays, things are not quite as traditional and each couple is free to make up its own family traditions for this special day.
Read More: Where To Shop Mama And Me Matching Clothes And Accessories

---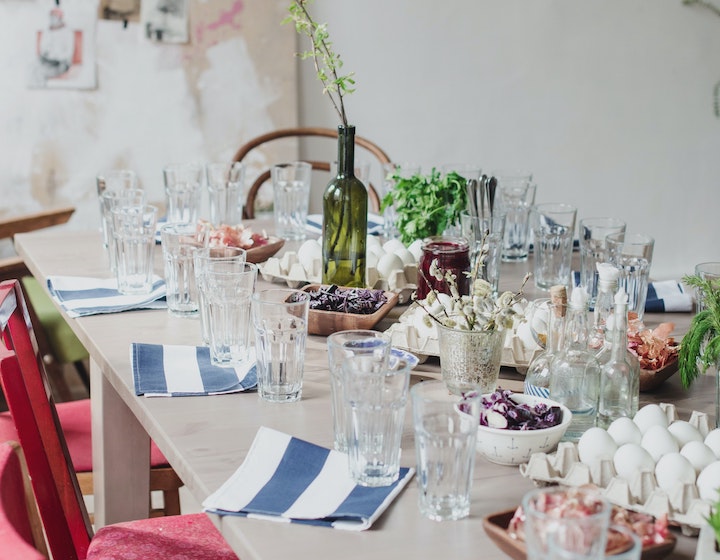 100 Days Celebration Party Venues
The first decision, after deciding to host a 100 days celebration, of course, is deciding on a party venue and catering options. There'll be babies and kids present (obviously!) but at the same time it isn't strictly a kids' party, so you'll need to consider space to play, baby changing, feeding facilities and your baby's nap schedule. Also, it should go without saying that you're hosting a celebration whilst looking after a three-month-old baby, so you'll want to consider how much you can take on and delegate duties where you can!
Read More: Party Rooms Hong Kong – Birthdays Party Venues In Hong Kong For Adults And Kids
---
Residential Clubhouses
If your apartment building has a clubhouse this is probably your easiest option. Close to home (for naps, delivering decorations and getting presents home), and it lets you be flexible to choose how big or small you want to go when it comes to everything from event decorations to party catering, 100-day celebration cakes and more.
Read More: Catering Services In Hong Kong – Party Food, Finger Food And More
---
Private Kitchens
There are some great private kitchens around Hong Kong, perfect for hosting your 100-day celebration. This can give you the best of both worlds — the privacy for your party and the experts taking care of the cooking and cleaning up!
Read More: Hong Kong Private Kitchens And Event Spaces
---
Hong Kong Hotels And Restaurants
Many Hong Kong hotels have function rooms well equipped for 100-day celebrations. Shangri-La, Hotel Icon and The Ritz-Carlton are all popular options for Hong Kong families. Likewise, you can keep things simple by booking a family-friendly restaurant or even a weekend brunch!
Read More: Best Brunch Spots In Hong Kong – Where To Go For Buffet And Free-Flow
---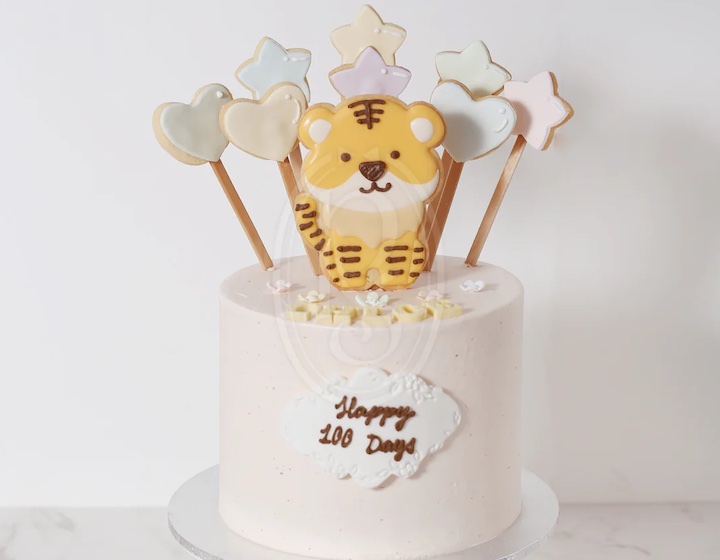 100 Days Celebration Cakes
No party is complete without a decadent cake and a 100-day celebration for your baby is no different! There's no shortage of cake shops and patisseries in Hong Kong, but we do love the 100-day cake options on offer from Complete Deelite, Pheonix Sweets and Sweet Secrets.
Read More: Hong Kong Cake Shops – Where To Buy Birthday Cake For The Family
---
100 Days Party Decorations
Most party supply shops are well stocked in decorations for traditional celebrations like a baby's first 100 days. Whether you want helium balloons or prefer a floral affair, the 100-day party is a celebration to be remembered and so the sky is the limit when it comes to decorations. You might want to consider eco-friendly party ideas as well.
Read More: Party Supplies in Hong Kong – Decorations For Birthday Celebrations
---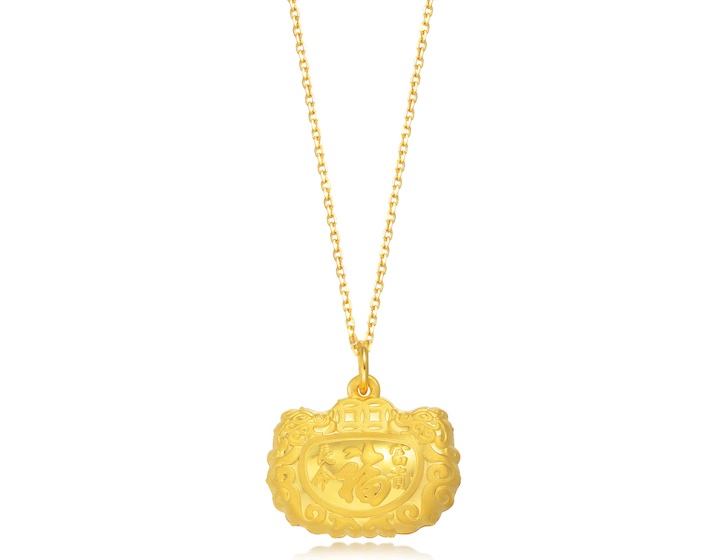 100 Days Gifts And Presents
As in most cultures, it's customary to bring a gift for the new baby at a 100-day celebration. Close family members and friends may gift the baby accessories such as a longevity pendant and bangle bracelets for wrists and ankles, while others might choose to give more practical gifts like baby clothes, children's shoes, hats and toys, along with presents for the new mum. For more 100-day gift inspiration check out Sassy Mama's guide to gifts for new mums and babies.
Sassy Mama Tip: If you'd like to keep to Chinese traditions, wrap gifts in red paper to symbolise luck, theme your gift around the Chinese zodiac or offer a lai see packet (following the rules of new notes, no coins, even numbers except the number four!).
Read More: Where To Buy Customised Gifts That New Mums Will Love
---
Editor's Note: " Baby's 100 Days Celebration: Ideas For Party Planning And Customs To Know" was most recently updated in July 2023 by Najuka Redkar. Special thanks to Anita Balagopalan and Jess Mizzi for their contribution.