Now more than ever, testing for COVID-19 matters. Here's what you need to know about PCR tests, rapid antigen testing, COVID tests for travel, free COVID-19 tests and community testing centres in Hong Kong.
All credit to our mask-wearing habits topped with the stringent government policy of COVID testing, tracing and isolating has kept Hong Kong relatively COVID-free. Until now. And, even though vaccinations are picking up pace, if the rest of the world is anything to go by, COVID testing is going to be a big part of our future.
Jump to:
Featured COVID-19 tests in Hong Kong
Types of COVID-19 tests in Hong Kong
Who should get tested for COVID-19
Travel: RT-PCR COVID tests for travel overseas
Travel: Procedure For COVID Tests For Travellers Returning To Hong Kong
Where to get a COVID-19 test: Community Testing Centres
Where to get a COVID-19 test: Public Hospitals
Where to get a COVID-19 test: Private hospitals and clinics
Where to get a COVID-19 test: At-home COVID tests and RATs (Rapid Antigen Tests)
What happens if you or a family member tests positive for COVID-19
Editor's note: In the wake of rising COVID-19 cases in Hong Kong, the Centre for Health Protection has set up a hotline for any public queries on COVID-19 2125 1111/2125 1122. See the dedicated page for the most detailed and up-to-date information about the situation in HKSAR.
Read more: COVID-19 Vaccines In Hong Kong: Your Questions Answered
---
Featured COVID-19 Tests In Hong Kong
Evercare — Onsite RT-PCR COVID-19 Tests
Need a COVID test urgently and don't want to run the risk of visiting a busy testing centre? Evercare will come directly to your home or office to safely collect your sample. The RT-PCR COVID test is suitable for those needing a certified test result for travel and relocation, close contacts, or those simply wanting peace of mind. Evercare has partnered with Hong Kong Government recognised labs to turn around your results in 24 to 48 hours. Easy!
Sassy Mama Tip: Returning from overseas and looking for a convenient way to get your day 4, 6 and 9 PCR tests done? Evercare will bring its team to your door. Use discount code SASSYMAMA and book all three tests for $3,500 (normally $3,800!).
Evercare, 3905 4000, careteam@yourevercare.com, www.yourevercare.com
---
Aquila Healthcare
As students head back to the classroom, you'll be wanting to stock up on high-quality, easy-to-use COVID RAT tests. Hong Kong-based Aquila Healthcare has launched AQUILAVIE and its flagship product – the AQUILAVIE® SARS-CoV-2 Ag Self-Test Kit. With daily testing on the cards for our kids, you'll appreciate the extra-fine swab that makes testing easier and painless, while on the safety side of things this RAT is able to detect early-stage infection more accurately than most other tests on the Hong Kong market. You'll find the AquilaVIE RAT exclusively in Watsons, ParknShop and in its online store. Aquila have just launched a Back-to-School bundle (which includes 20 rapid tests, 20 AquilaVIE Children's 3D masks for $428 and a complimentary backpack) which can be purchased via shop.aquilavie.com.
Aquila Healthcare, follow on Facebook, follow on Instagram, cs@aquilavie.com, www.shop.aquilavie.com
Read More: The AQ Lollipop: A New And Easy Way To Test Your Kids For COVID
---
Types of COVID-19 tests in Hong Kong
There are two broad types of COVID-19 tests in Hong Kong:
Antigen test: Looks for active SARS-COV-2 virus in your body, this can be tested using a PCR test, a deep throat saliva test or rapid antigen test, each with varying degrees of accuracy
Antibody test: Confirms if you've been previously exposed to the virus and developed an immune response towards it (including through vaccination)
RT-PCR and PCR tests in Hong Kong
The RT-PCR test (reverse transcription polymerase chain reaction) is the gold standard in COVID-19 testing and the only valid test to show if you are COVID positive or COVID free. The terms RT-PCR and PCR tests are often used interchangeably, but there are some differences in the way the testing is conducted. It is the most common test in Hong Kong, the one in which combined nasal and throat swabs are taken, dipped in nucleic acid and then analysed in a lab for the presence of coronavirus.
RT-PCR and PCR tests can be done at Hong Kong Community Testing Centres, private hospitals and some private doctors clinics (see information below).
Deep Throat Saliva Tests
Deep Throat Salvia covid tests are no longer offered (as of 1, January 2023) by Hong Kong government testing centres. Find out more information here.
Rapid Antigen Tests — Also known as RAT
By now we're all familiar with rapid antigen tests (or RATs). to reduce pressure on the Hong Kong Community Testing Centres. According to the Hong Kong government, RAT tests are around 80% accurate in detecting positive COVID-19 cases. There are occasionally both false positive (10%) and false negative (20%) results detected.
Find out more about the government-approved Rapid Antigen Tests for use in Hong Kong.
COVID-19 tests for kids and babies in Hong Kong
Children under 3 are not suitable for testing in the Community Testing Centres or via nasal swabs and so and will need to return a stool sample for COVID testing. In the public system, there are limited locations for picking up a stool bottle and parents whose kids are subject to compulsory testing notices are advised to call 6275 6901 first. Parents can also opt to test privately.
Read more: Where To Donate Blood In Hong Kong
---
Who Should Get Tested For COVID-19?
The Government no longer issues compulsory testing notices, but still provides free PCR tests at Community Testing Centres for voluntary testing, as well as paid PCR tests for those travelling overseas needing a report.
Read more: Home Learning Resources: Online Classes, Tutors And Courses In Hong Kong
---
RT-PCR COVID Tests For Travel Overseas
The need for a PCR COVID test is really dependent on your destination and the rules are changing rapidly. Be sure to check with your destination country and airline for the most up-to-date COVID testing for travel requirements.
Things to look out for include: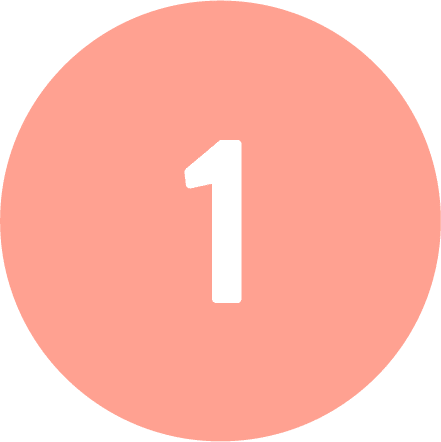 The type of test required
The time frame for taking the test and receiving the results
A good option is the Test And Fly offered by Prenetics at Hong Kong International Airport. You will need to book this in advance. Please also see the list of private clinics offering COVID-19 tests for travel in the list below.
You can do your pre-travel PCR test at a Community Testing Centre for a fee ($240 for results in 12 hours or $150 for standard service withing 24 hours). Take your passport with you so they can issue your health record correctly.
Read more: Keep Kids Entertained In Quarantine: First Hand Experience And Tips
---
Procedure For COVID Tests For Travellers Returning To Hong Kong
We welcomed the reduction in hotel quarantine, but it did lead to a whole new set of rules and regulations about COVID testing for your family on your return. There are different rules if you are travelling from Mainland China as opposed to the rest of the world.
Travelling from overseas:
RAT conducted within 24 hours or PCR test carried out within 48 hours of your flight
Non Hong Kong residents aged 12 years or over must be fully vaccinated.
Editor's note: This information was updated in January 2023.
---
Where To Get A COVID-19 Test In Hong Kong: Community Testing Centres
There are Community Testing Centres all over Hong Kong. The service can be used for free for all individuals subject to a compulsory testing notice, or for a fee of $240. The system now works as a well-oiled machine, although it can be useful to book ahead to avoid queues. There are also mobile testing stations set up around the city.
How to book your COVID test at a Community Testing Centre In Hong Kong
Book your COVID-19 test online. You'll need your HKID card, birth certificate or passport, plus a local phone number to receive your booking confirmation and results.
Walk-in services are available, but priority will be given for those with an appointment.
How does testing work at the Hong Kong Community Testing Centres?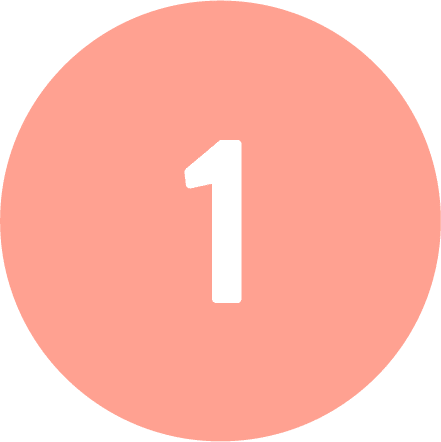 Bring the original copy of your identity documents and present these along with your SMS booking confirmation. If you are being tested for travel you'll also need to bring along your passport.
Once you have registered, you'll be given your specimen collection bottle and unique serial number for your PCR test. Take this with you to the medical staff who will collect your sample via a nasal and throat swab.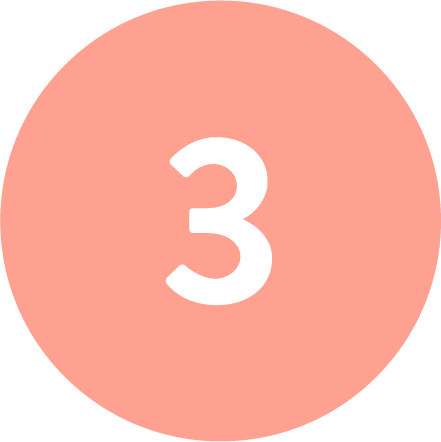 When you are finished you'll receive an SMS confirming your reference number. Your results will also be notified via SMS within around 24 to 48 hours. There's a link to download the report if you have paid for it for travel purposes.
Read more: Expert Advice: How To Talk To Kids About Diseases
---
Where To Get A COVID-19 Test In Hong Kong: Public Hospitals
There are 43 public hospitals in Hong Kong. To take a COVID-19 test in the public system you'll first need a doctor's consultation (which you will have to pay for), and then if the doctor suspects COVID they'll send you for testing (free).
---
Where To Get a COVID-19 Test In Hong Kong: Private Hospitals And Clinics
You can choose to have a COVID-19 test conducted privately. If you are subject to compulsory testing or need proof of your PCR test for travel purposes, do check with the provider that your test will be valid. The Hong Kong government has provided this list of private hospitals, clinics and labs approved to conduct COVID-19 testing.
Note that suspected or high-risk individuals may be referred to a public hospital or community testing centre and if you are deemed a "high risk" patient you may not be able to get your test done here. There may also be limited tests per day, make sure to call the clinic or hospital for an appointment before walking in for a test.
Read more: Where To Get Women's And Family Health Checks In Hong Kong
---
Where to get at-home COVID-19 PCR tests and rapid antigen tests in Hong Kong
Editor's note: At the time of writing many suppliers have sold out online of rapid antigen tests. We are still listing these stores as stock can be highly variable and may become available from these providers soon. You might also be able to find some in-store. 
At-home RT-PCR COVID-19
Evercare — In-home RT-PCR test conducted by a health professional (see listing above)
Insta Specialist — Video consult, in-home RT-PCR test conducted by a health professional, usually same-day results
Labvy — Sells a bulk pack of rapid antigen tests, and also offers home testing services
Rapid Antigen Tests in Hong Kong
---
What Happens If You Or Your Child Test Positive For COVID-19 In Hong Kong?
Many clinics are offering online consults. Central Health and OT&P are both offering this service.
Central Health has published this advice for parents of children and babies with COVID-19, and provides regular updates via its website and newsletter.
OT&P also publishes regular advice including a specific COVID-19 podcast.
Editor's note: This article is intended to present information about the available options for adults and children in Hong Kong. As with any medical-related advice, always consult your doctor for confirmation and insights that are specific to you and your family before taking any medication.
---
Read more: Expert Advice: How Will Social Distancing Affect My Child?
Editor's note: Hong Kong COVID Tests: PCR Tests, RATs And Community Testing Centres was originally most recently updated in January 2023.