How and where to get comfortable nursing your bub outside.
When you have a newborn, often getting out of the door is quite a task. The last thing you should have to worry about is how and where to feed your baby. Feeding your baby at the breast is normal, natural and should be celebrated and well-accepted everywhere you go, but some mums may feel uncomfortable with it in the early days. For one, babies are easily distracted when outside and are often more curious about the swarms of people they see around them than the familiar taste of mum's milk (and many refuse to stay under a cover when we try to get them to concentrate!). That coupled with the fact that, in the first few months, feeding is often followed by an immediate poop explosion, you may prefer to step out only if you know the most baby-friendly spots in town. Do remember, it is perfectly legal and acceptable to breastfeed in public so you only need to use nursing rooms and covers if you (and your baby) prefer that.
It's good to know that the Hong Kong Government is trying to encourage breastfeeding-friendly practices. Since 2018, the sale conditions of government land sites include that there be a provision of babycare and nursing rooms in new commercial developments. So going forward, there are likely to be a lot more places with clean and private rooms where you could breastfeed your baby, change a dirty diaper, warm a bottle or pump in peace. For now, though, we have spoken to many mums around town to ask them which are their favourite breastfeeding locations are in the city. As it happens, there are quite a few of them!
Jump to:
Breastfeeding And Baby-Friendly Spots In Hong Kong
Baby-Friendly And Breastfeeding Resources In Hong Kong
Tips On How To Breastfeed While Out And About
Editor's Note: The situation in Hong Kong due to the coronavirus is constantly evolving and so restrictions are in place for stepping outside. Please make sure you follow the latest government advice on social distancing and stay home if you have recently travelled overseas, have interacted with anyone who has been away, or display any symptoms. Your family's health is the top priority!
Read more: What To Eat While Nursing: A Nutritionist's Guide To Gold Star Breastmilk
Baby-Friendly Hotspots In Hong Kong
As is to be expected, you will find comfortable baby changing and nursing rooms in most malls and commercial establishments with shopping, dining and office spaces. If you are unfamiliar with the area, do ask the concierge there and you are likely to be helped in whatever way possible, from lending you strollers and nursing covers to umbrellas and raincoats.
Baby Changing And Nursing Rooms In Hong Kong
Amongst the shopping malls all across town in Hong Kong, our favourites include ifc mall in Central, Pacific Place in Admiralty, Lee Gardens Two in Causeway Bay and Cityplaza in Taikoo Shing. If you are visiting the furniture mall at Horizon Plaza for nursery items, do check out Tree – this is one of the chicest, most eco-friendly places to breastfeed in and gets a vote from us at Sassy Mama. Staying on the south side, we also like the convenience of the changing and nursing room on the ground floor of Stanley Plaza.
If you stay on the Kowloon side, Elements Shopping Mall and Harbour City in TST are incredible. There are a couple of baby changing rooms in New Town Plaza, Sha Tin, but expect a queue or two! Even in the noisy and cramped Citygate Outlets in Tung Chung, it's possible to find a spot of privacy at the changing room on Level 1.
Prince's Building on Chater Road in Central has a few baby rooms and comfortable couches in the ladies' room for breastfeeding. Times Square has nursing rooms and even toddler-sized toilets for when your bubba is a bit older. Another handy tip is to ask in department stores, such as Marks and Spencer or Lane Crawford if you can use a changing room cubicle. Most of them willingly accommodate a hungry baby. Don't forget that hotels are usually a failsafe option too. We've used the facilities at the Marriott, Shangri-La and the Hyatt at some point or the other and the Mandarin Oriental's Powder Room on the ground floor of the Landmark is a changing and feeding delight!
Besides these breastfeeding-friendly spots, you can usually find baby care and nursing room facilities at places where families with young ones visit (but of course!) such as the family-friendly Science, History and Space museums in Tsim Sha Tsui and the Children's Discovery Museum in North Point. Theme parks often have the most nicely-decorated nursing rooms (even with a little one sucking at your boob, you feel a bit princess-y while breastfeeding at Disneyland!). There's a feeding room in Hong Kong Park just opposite the Shangri-La (not hugely glam, but it does the trick), and a changing room on the ground floor at Macau Ferry Terminal – who knew! And, of course, it's good to know us mamas always have a place to catch our breath at Annerley. You're welcome there when pregnant and even more welcome with bubs in tow! (The ladies will happily take them off your hands for a cuddle so you can have a sip of coffee!)
Read more: 50 Things To Do With Kids In Hong Kong
Baby-Friendly And Breastfeeding Resources In Hong Kong
Finally, the government provides breastfeeding areas in many of its local facilities – check out the full list here. If you are heading out somewhere and want to quickly check breastfeeding and baby-friendly spots in and around the area, look at this handy search function on the Little Monkey website. It tells you where there are nursing and/or changing rooms in most parts of Hong Kong.
Given that breastfeeding is natural and beautiful, there is no need to feed hidden away in a nursing room, if you so wish. There is a movement to normalise breastfeeding in Hong Kong (and we support that 100%), so a hat tip to the #Ittasteslikelove campaign. It aims to make breastfeeding more accepted and has reached out to many cafes, restaurants (and even bars!), fashion and lifestyle establishments and family-friendly businesses to allow mums to take a pit stop at their premises. Here you can breastfeed your baby, pump, warm a bottle and even let your school-going child use the bathroom freely. Check out the complete list of supporters here.
Read more: Your Ultimate Breastfeeding Survival Guide: 10 Steps To Positive Nursing
Tips On How To Breastfeed While Out And About
Breastfeeding while out and about can become a whole lot easier if you keep these things in mind: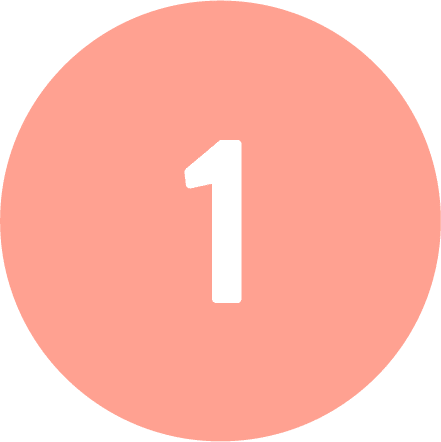 Breastfeeding is your baby's birthright. Don't get put off by awkward stares and do what is best for your bub and you.
Practise at home to get your hold and the baby's latch right. Once you and your baby have mastered what works for you (this may take a while), start making short trips outside to build up your confidence.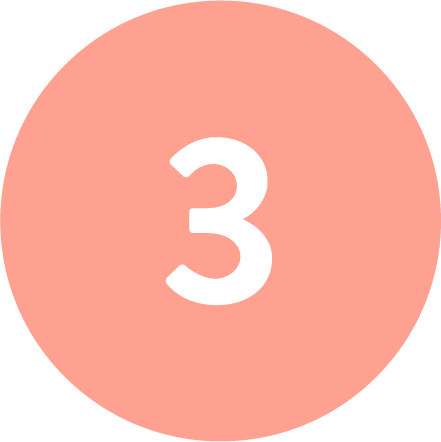 When you step outside, make sure you are wearing the ideal clothes (and bra!) to nurse in. If you forgot and picked something where your boob doesn't slide out easily, you could be fumbling with a clasp when you really need to get some food into your baby.
And that brings us to this point…Don't wait for your baby to get really hangry. Offer the breast a little before you might have normally or almost as soon as you notice the hunger cues.
If you are ever asked to go to a toilet cubicle to breastfeed your bub, please politely refuse. Make sure that there is a nursing room or a dedicated breastfeeding area if you want privacy (unfortunately, those are often located in or near the toilets!). Usually, though, these spots have comfortable couches or chairs. If you are breastfeeding at a restaurant or a playground, try to get back support as your baby might be at it for a while.
If you are shy about breastfeeding while out and about, consider using a nursing cover (if your bub is comfortable with it). You can even use it occasionally at home to make it feel more familiar. Once your baby has settled into the deep rhythm of sucking, he or she may not mind a cover being thrown over as long as you continue to maintain eye contact.
Master feeding in a baby carrier. This is a life changer for mums on the go. Depending on which carrier you are using, you will find handy tutorials online, but do look at this one that can teach you how to nurse a newborn in a ring sling.
Nursing older children gets easier as they can hold their heads up, sit up on their own and position themselves comfortably. Depending on how long you choose to breastfeed, allow your baby to find his or her own happy place. Some Sassy Mamas have shared with us that they have attended coffee meetings with work associates and had their toddler run up and nurse discretely under a cover while they continued their conversations.
For your own sanity, remember that your baby is NOT badly behaved and no one thinks you are an incompetent mother if you run into difficulties. Often in our sleep-deprived states, we perceive judgement where there is none and the embarrassment can put us off venturing outside. Most mothers have been through the same thing and much worse, and even those who aren't mothers can understand that the wails of a hungry baby must not be ignored.
Last but not the least, don't forget to pat yourself on the back. You're doing an awesome job, Mama!
Read more: Where To Buy Nursing Bras In Hong Kong
Editor's note: This post was originally published in August 2016 and updated by Anita Balagopalan in August 2020.
This is part of a special series, "Everything You Need To Know About Breastfeeding In Hong Kong". For more posts on breastfeeding in Hong Kong, click here.