Need a better night's sleep? It might be time to update your bed and mattress. From Emma Mattress, IKEA, Sealy or Simmons, these Hong Kong mattress shops are the place to start.
Would you start surfboarding or mountaineering without the right gear? No, of course not! So when it comes to sleep, neither should you compromise on the best mattress to ensure the best night's rest. We understand that sleeping is not a sport (we're working on that…) but you spend approximately a third of your life doing it (wow!) and there are certain health repercussions if you don't take your unwinding seriously. What better way to get a good night's sleep than with the perfect mattress.
Read more: The Best Homeware Stores in Hong Kong
---
Featured Hong Kong Mattresses
Origin Mattress
Wake up fresh each morning when you've had a good night's rest on an Origin Mattress. Its Hybrid Mattress features a cooling gel memory foam layer that will help you stay cool and comfortable during the night. When you combine that with its use of a pocket spring system, you've not only got better orthopaedic support but motion will also be minimised so you won't be affected if your partner is moving about. What's more, Origin is offering a 60% discount and 120-day in-home trials so you can test it out risk-free.
Origin Mattress, www.originmattress.com
---

Heveya® (previously known as Okooko by European Bedding)
This is your one-stop premium bedding store for natural and sustainable bedding in Hong Kong. Heveya®️mattresses are made of 100% GOLS organic certified latex – free from harmful pesticides, heavy metals, VOCs and glues. Naturally elastic and orthopaedic, they provide the perfect balance between support and comfort, ensuring optimal spinal alignment and pressure distribution. These organic, hypoallergenic, mattresses are also ideal for Hong Kong's humid weather, as latex is breathable and naturally mould and dust mite resistant. With a 100-day trial, different firmness levels and customizable sizes available – there's no need to compromise on your sleep comfort!
Sassy Mama readers can get two Natural Organic Latex Pillows worth $1,100 each by mentioning "Sassy Mama"when purchasing a Heveya® mattress in store. Plus, use discount code "SASSYMAMASHEETS" at online checkout for 10% off Heveya® 's Bamboo or Linen Sheets Bundle (including a duvet cover, one fitted sheet and four pillowcases).
Heveya®, 13/F, The Plaza LKF, 21 D'Aguilar Street, Central, Hong Kong, follow on Facebook, follow on Instagram, 6286 1132, info@heveya.hk, www.heveya.hk
Read more: Zero-Waste Stores In Hong Kong: Sustainable Choices For Families
---
Hush Home
It takes tremendous willpower to walk by Hush Home and not have that instant urge to upgrade your mattress. Book your appointment online and you can even enjoy a private nap! The hybrid construction of their Hush Mattress is impeccable – cushy yet sturdy at the core, bouncy yet devoid of the "hammock effect", armed with pressure-relieving comfort layers and legendary lumbar support. Prices start from $5,900 and include a 100-night home trial and a 12-year warranty. Hush Home also offers beautiful bed options in solid wood or (if you fancy hydraulic storage) gorgeously textured fabric. Experience a 5-star hotel-style slumber night after night, at home with Hush Home.
Mention "SASSYMAMA" when purchasing your Hush Mattress and get a free waterproof mattress protector (worth $880).
Hush Home, Unit 07, 2/F, Wayson Commercial Building, 28 Connaught Road West, Sheung Wan, Hong Kong, 3500 9475, goodmorning@hushhome.com, www.hushhome.com
---
Emma Mattress
Jump from bed-to-bed in conventional stores or order a trusted, breathable, allergy-free mattress online which comes with a 100-night free trial, free return policy and a whopping 15 years of warranty! Made in Germany, this comes as a "mattress in a box" on your doorstep, meaning it's squashed thin in a compact box and springs to life in a couple of hours after opening.
Sassy Mama tip: We've often seen great sale prices at Emma Mattress so if time is on your side it could be worth checking its website regularly and grabbing a bargain.
Emma Mattress, various locations across Hong Kong, 5808 0220, support@emma-mattress.hk, www.emma-mattress.hk
Read more: Eco-Friendly Fashion: Where To Get Sustainable Kids Clothes In Hong Kong
---
Ecosa Mattress
Ecosa created quite a stir after they put the mattress through the wine glass test to demonstrate its zero motion isolation (see for yourself). Ecosa also falls in the "mattress in a box" category. Made from various layers of memory foam, it is waterproof, breathable and as an added bonus, has a soft, smooth polyester fabric cover on top that can be completely zipped open for washing. It's one of the few mattresses out there which comes in three interchangeable firmness options in one bed.
Ecosa, 7/F, May May Building, 683-685 Nathan Road, Mong Kok, Kowloon, Hong Kong, 2164 8001, WhatsApp: 9608 0477, support@ecosa.com.hk, www.ecosa.com.hk
---
Sealy
Sealy is a pioneer in correcting people's slouching habits and back problems with mattresses. The company is a household name, with coil patents, and plenty of designs and mattress styles to suit your snooze needs. This is definitely not one of the more economical options though.
Sealy, various locations across Hong Kong, general@sealy.com.hk, www.sealy.com.hk
Read more: Where To Buy Outdoor Furniture In Hong Kong: Spruce Up Your Outdoor Living
---
Simmons
Simmons Beauty Rest Black Line created in 2019, boasts the latest and greatest in sleep technology, ultimate comfort and massive support. The mattresses sleep exactly how the description reads: a superior coil core with a cushy, pillow-like softness on the top. It has great edge support, works for all types of sleepers and comes with a 10-year warranty. The price point is on the higher side but it is a premium brand.
Simmons, various locations across Hong Kong, 2378 4848, enquiry@simmons.hk, www.simmons.hk
---
More Places To Buy A Mattress In Hong Kong
Read more: Sassy Mama's Family-Friendly Guide to Horizon Plaza
---
Mattresses For Babies, Toddlers And Kids In Hong Kong
There's no end to exhaustion whether you have a newborn, toddler or even a first grader. It's the universal truth that parents everywhere are perennially sleep-deprived. Therefore a good sleeping environment and a comfortable mattress that lets babies sleep through the night is a must!
When shopping for a mattress for babies and toddlers, look out for: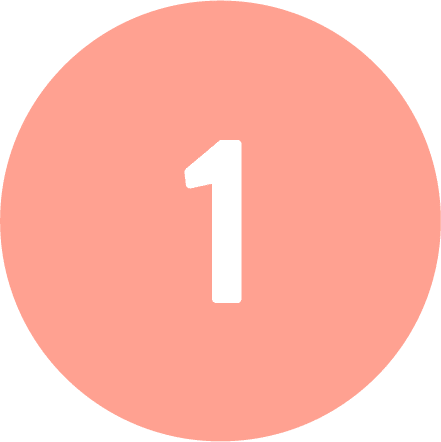 The fit, comfort and materials used.
For safety reasons, there shouldn't be any gaps between the mattress and the crib.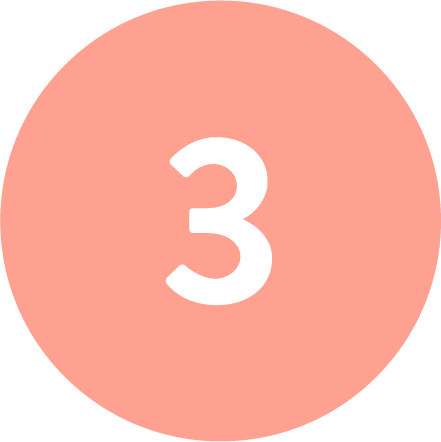 Go for a product that is firm and sturdy to avoid suffocation – innerspring and natural fibres should be your default choice here. But if you absolutely prefer foam, buy a resilient one to avoid any mishaps.
Sweet dreams are made of…luxurious, natural, organic fibres! Your cherub's respiratory organs are fragile, they spend thousands of hours sleeping in the initial years of her life, why not create a chemical-free, conscious environment from the start?
A waterproof mattress protector for little ones is not a splurge, it's a necessity, especially if you're trying to save the mattress for the second baby.
Read more: Baby And Toddler Stores In Hong Kong: In-store And Online
---
Where To Buy Mattresses For Babies, Toddlers And Kids In Hong Kong
Most good baby and toddler stores in Hong Kong will stock a range of cribs, beds and mattresses and there are also specific kids' furniture stores. Here is a list of places to get you started.
Read more: Where To Buy Kids' Furniture In Hong Kong
---
Hong Kong Department Stores That Sell Mattresses
Modern mattresses have genius construction, quality assurance is for around a decade but sometimes the prices are scorching! If you're not ready to chip in that kind of investment and want to stick to the basics, check out the mattress collection at these department stores:
AEON, various locations across Hong Kong, 2565 3656, cs@aeonstores.com.hk, www.aeonstores.com.hk
IKEA, various locations across Hong Kong, 3125 0888, WhatsApp: 6736 5169, enquiry@Ikea.com.hk, www.ikea.com.hk
Indigo Living, various locations across Hong Kong, indigoonlinehk@indigo-living.com, www.indigo-living.com/hk
Muji, various locations across Hong Kong, 2694 9309, mujics@muji.com.hk, www.muji.com/hk
Sincere, various locations across Hong Kong, 2830 1016, mktg@sincere.com.hk, www.sincere.com.hk
SOGO, 555, Hennessey Road, Causeway Bay, Hong Kong, 2833 8338, csteam@sogo.com.hk, www.sogo.com.hk
Wing On, various locations across Hong Kong, www.shop.wingon.hk
Read more: 5 Ways To Kit Out A Nursery Without Breaking The Bank
Editor's Note: This article was originally published in March 2021 by Nikita Mishra and was updated in March 2022 by Jess Mizzi.