Need a better night's sleep? These mattresses have got your back.
Would you start surfboarding or mountaineering without the right gear? No, of course not! So when it comes to sleep, neither should you compromise on the best equipment for the best night's rest. We understand that sleeping is not a sport (we're working on that…) but you spend approximately a third of your life doing it (wow!) and there are certain health repercussions if you don't take your unwinding seriously. What better way to get a good night's sleep than with the perfect mattress. Read on to find out where to get mattresses in Hong Kong for every member of the family and get ready for a serious snooze-fest.
Read more: Toddler Sleep Challenges: How To Get A Good Night's Rest
Featured Mattresses In Hong Kong
Okooko by European Bedding
To give you peace of mind that the kids are safe as well as comfortable at night, little and big sleepers alike can now drift off in the most optimal sleeping environment. With natural, organic materials, Okooko by European Bedding (the one-stop bedding store) is leading the way with natural organic latex mattresses, adjustable slatted bed bases, pillows and bedsheets – all made from natural and sustainable materials.
The Heveya® organic latex mattress range is available for all members of the family and customised to any (and we mean any!) size. Using natural organic latex, you'll get excellent support for the spine, and with no synthetic foam, metal springs or glue, there are zero nasties here! What's more, the King-Sized mattress can allow for a combination of firmness levels, so there's no need for parents to compromise. These organic, hypoallergenic, mattresses are also ideal for Hong Kong's humid weather, as latex is breathable and naturally mould and dust mite resistant. Together with removable covers for easy cleaning, those sensitive to allergens are also sorted. There's even a 100 days free trial! Now that's what we call dreamy.

Sassy Mama readers can get two Natural Organic Latex Pillows worth $1,100 each by mentioning "Sassy Mama" when purchasing a Heveya® mattress.
Okooko by European Bedding, 13/F, The Plaza LKF, 21 D'Aguilar Street, Central, Hong Kong, 6286 1132, [email protected], www.europeanbedding.hk

Cocoonababy®
As a parent to a newborn, sleep quickly becomes something of a rare commodity, unless your bubba is an excellent sleeper from the start (here's hoping!). But even if your baby is a great sleeper, you'll want your little one to be as comfortable and safe as possible while in the land of nod. Developed by a paediatric physiotherapist for babies in hospitals and clinics in France, Cocoonababy® has been designed specifically with baby's sleep and body development in mind.
Cocoonababy® has been tried and tested (and complies with French bedding and safety regulations) to be used from birth to three months of age. Babies adopt a semi-foetal position with legs slightly raised in a cosy and relaxing environment, mimicking their position in the womb for a smooth transition to the outside world. It helps to limit GERD (when stomach acid flows back into the tube connecting the mouth and stomach) and eases intestinal transit (colic baby anyone?), encourages balanced development as movement isn't restricted, reduces the risk of plagiocephaly (flat head syndrome) thanks to the special layers and density of the foam, and improves the quality and length of baby's (and therefore your!) sleep. Sounds good? You can find Cocoonababy® across the city from retailers such as Sogo, Mothercare, Babycentral, HKTVmall, Petit Tippi, Mothercourt and more. For more information see how Cocoonababy® works and how to use it.
Cocoonababy ®, 3690 2590, [email protected], www.facebook.com/redcastle.hk, www.redcastle.fr
Read more: Baby Sleep Coaches And Night Nurses In Hong Kong
Jump to:
Featured Mattresses In Hong Kong
How To Choose The Right Mattress
Mattresses For Adults In Hong Kong
Mattresses For Babies And Toddlers
Hong Kong Department Stores That Sell Mattresses
How To Choose The Right Mattress
Choosing the right mattress is a bit of a Goldilocks situation. You might want a mattress that's not too firm or bouncy, that shouldn't trap heat. Perhaps you want cooling gel, one that doesn't creak at all and any odours are non-negotiable.
No matter your preferences, finding a good mattress is the ultimate path to perfect hibernating. It boils down to your size, weight, posture and whether or not you have neck and back issues. To help in your search, here's what to look out for: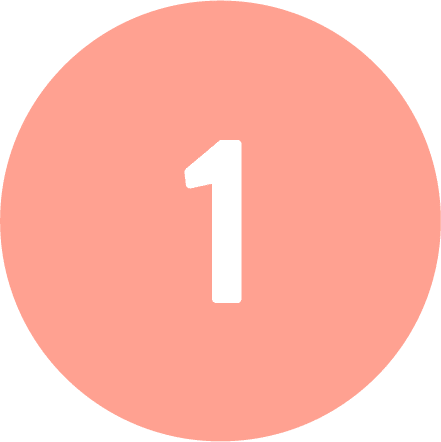 Make comfort your priority. And it depends on a variety of factors – your sleep position, body weight, firmness and material of the mattress. The best mattress for you does not have to be the most popular choice.
Mattresses can be divided into four major types: foam (memory foam, polyfoam or a combo of these), latex, innerspring and hybrid (a mix of foam and springs).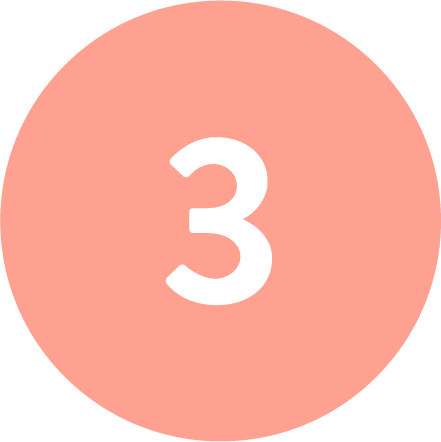 Extra-firm isn't always the right choice for people with back issues. A recent Harvard study found that extra hard mattresses might make for the poorest sleep quality. Medium-firm with enough support gravitating towards the firmer end of the spectrum might be the optimum choice here.
Side sleepers need a plush, breathable layer. A softer or a medium-firm mattress will eliminate the nightly tossing.
Back sleepers need firmer support for their neck and back, a medium-firm to a firm mattress free of dips and uneven areas will help them snooze peacefully.
When trying out a mattress in a store, lie on your side. Does your spine feel aligned? Are your shoulders and hips are sinking? If that's the case, the mattress is probably too soft for you. If you feel the slightest bit uncomfortable on it in the store, it's probably not the right pick for you.
Firmness levels aren't standard – one brand's extra-firm might be another's medium-firm. Lie down on a mattress in the store before involving your wallet.
Need a crib mattress so your baby sleeps like, well, a baby? Buy a waterproof, firm spring mattress with a relatively higher coil count (more steel coils = more supportive) in natural, organic materials. No potentially harmful chemicals anywhere near our angels, right? A double-sided mattress might be more expensive (a firmer infant side and a softer toddler side) but they last longer and save you the misery of upgrading as your tot grows up.
Plan your budget and stick to it. Some mattresses have eyewatering prices.
Secondhand is a no-no. But if you do go for a preloved option, find out about the history of the mattress because moulds and dust mites are the kind of bacteria nightmare you never want to experience!
Mattress buying is a very personal, time-consuming experience. Goldilocks picked the smallest, most intimate mattress for the best sleep, ignoring the bigger, grander choices – but, hey, that worked for her!
Read more: Where To Buy Kids Furniture And Decor For The Nursery In Hong Kong
Mattresses For Adults In Hong Kong
Luckily for us, there are several stores in the 852 that want to sweeten your dreams. Scroll down to find the right one for you.
Emma Mattress
Jump from bed-to-bed in conventional stores or order a trusted, breathable, allergy-free mattress online which comes with a 100-night free trial, free return policy and a whopping 15-years of warranty! Made in Germany, this comes as a "mattress in a box" on your doorstep, meaning it's squashed thin in a compact box and springs to life in a couple of hours after opening. Emma Mattress is an award-winning brand, the revolutionary Purotex technology is their USP – it's a lifesaver for people suffering from allergies protecting them from dust-mites at night. JG Casa in Wan Chai, Italo Moda in North Point, Nature Evolution in Sheung Wan and multiple locations around Hong Kong stock their products. Prices start from $5,188.
Emma Mattress, various locations across Hong Kong, 5808 0220, [email protected], www.emma-mattress.hk
Ecosa Mattress
Snooze peacefully even if your partner tosses and turns throughout the night! Launched in 2015, this is an Aussie-brand founded by Hong Kong-born entrepreneur, Ringo Chan. Ecosa created quite a stir after they put the mattress through the wine glass test to demonstrate its zero motion isolation (see for yourself). Ecosa also falls in the "mattress in a box" category which has lately been gaining a lot of traction. Made from various layers of memory foam, it is waterproof (mamas with littles will love this feature), breathable and as an added bonus, has a soft, smooth polyester fabric cover on top that can be completely zipped open for washing. Starting from $5,100, it's one of the few mattresses out there which comes in three interchangeable firmness options in one bed. It's also dust mite resistant. Order online and test it for 100 nights at home. If you're still not happy, the company provides a free pick-up and a 100% refund. Oh, and there's a 15-year warranty, too.
Ecosa, 2F, 318 Portland Street, Mongkok Kowloon, Hong Kong, 2164 8001, WhatsApp: 9608 0477, [email protected], www.ecosa.com.hk
Comma Sleep
The perfect amount of thick and soft, Comma Sleep mattresses boasts a premium build minus the fuss of luxury price tags. The mattress is constructed in inner-spring, latex and high-density foam which gives outstanding support, contours along with your body so you finally remember what it's like to get a good night's rest. Their sleep products go through a battery of compression and resilience tests so you can be assured of safety and reliability. Once again, if this purchase doesn't buy the best comfort for your family, you have the assurance of a 100-night free return policy and a 10-year warranty if you decide to keep it (prices start from $4,300). And if you're already mattress shopping, give your bed space a makeover with their beautiful linens – soft, smooth with extra attractive Scandinavian prints. Talk about making your bedroom a sanctuary!
Comma Sleep, 1F, Shop 126B, Park Central, Tseung Kwan O, Hong Kong, 8170 3347, [email protected], www.commasleep.com
Hush Home Mattress
It takes tremendous willpower to walk by Hush Home's Sheung Wan store and not have that instant urge to upgrade your mattress. The construction is impeccable – cushy yet sturdy at the core, bouncy yet devoid of the "hammock effect", armed with pressure-relieving comfortable layers and legendary lumbar support. This hybrid mattress using foam and pocket coils is tailored especially for Hong Kong's weather and homes. It claims to give you a five-star hotel experience without a check-in. Founders, husband-and-wife, Rick Chen and Stephanie Huen, use the same mattress manufacturer as top city hotels, Four Seasons and The Peninsula! If money is no object, buy a bed too (a king-size bed costs $9,800, while regular mattresses start at $4,900). The bed and mattress should guarantee silky, smooth slumber night after night.
Hush Home, Unit 07, 2F, Wayson Commercial Building, 28 Connaught Road West, Sheung Wan, Hong Kong, 3500 9475, [email protected], www.hushhome.com
Sealy
With over a century of proven experience and a no-frills approach in sleep-tech, Sealy is a pioneer in correcting people's slouching habits and back problems with mattresses. The company is a household name, with coil patents, and plenty of designs and mattress styles to suit your snooze needs. If you have chronic neck or back pain, crawl into the Cocoon Chill for a trial. Extremely trendy at the moment, users claim getting into this mattress subsides any desk-induced soreness and gives a very specific floating yet hugged kind of feeling. You'll get a 10-year warranty with this mattress. If it shows any signs of dips or indentions lower than an inch, you'll get your full money back! This is definitely not one of the more economical options though.
Sealy, various locations across Hong Kong, [email protected], www.sealy.com.hk
Simmons
One of the largest bedding manufacturers in the world, Simmons, has been in business for more than 150 years. Their Beauty Rest Black Line created in 2019, boasts the latest and greatest in sleep technology, ultimate comfort and massive support. Motion isolation abilities are good – not the best but you'll sleep through unless your partner kicks like a mule in their sleep. The mattresses sleep exactly how the description reads: a superior coil core with a cushy, pillow-like softness on the top. It has great edge support, works for all types of sleepers and comes with a 10-year warranty. The price point is on the higher side but it is a premium brand.
Simmons, various locations across Hong Kong, 2378 4848, [email protected], www.simmons.hk
Sinomax
Silver is one of the first known antibiotic cures found in nature. Refined over time, Sinomax's memory foam mattresses are made with a special Japanese technology with silver ion which staves off unwanted microbe built-up, keeps the mattress odour-free and promotes circulation. Designed with pressure-relieving points, this mattress is ideal for anyone suffering from a spinal issue, it keeps the temperature regulated as well. The brand is running several discounts and has regular clearance sales, make sure to keep a lookout for top-notch snuggle-deals!
Sinomax, various locations across Hong Kong, 2796 0918, [email protected], www.sinomax.com.hk
Slumberland
British brand, Slumberland has been redefining bedroom luxury since the days of World War One! The brand has got the coveted Mumsnet best mattress award for 2016, a seal of approval for sound sleep by new parents sounds like the highest possible title for a mattress company! Most of their mattresses are hybrid – intense spring coil action at the core and a plush memory foam layer for body contouring on top. The top layer creates air circulation so even if the kids and cats are pouncing on you on a Saturday morning, you will not feel any overheating. A 15-year warranty (except for the kids' range which comes with a 10-year warranty) makes for some seriously sweet dreams!
Slumberland, various locations across Hong Kong, 3903 41111, [email protected], www.slumberland.com.hk
Skyler
Two besties from primary school, Jason Da Rosa and Alex Ma Kin-heng quit their banking career together to start an online mattress-in-a-box brand, Skyler. Cutting the showroom rentals and salesmen to offer a premium five-star hotel level mattress at a fraction of the cost of established brands. The founders spent 20,000 hours getting the mattress tested by regular Hong Kongers to come up with a jewel of a design. And the mattress does live up to the hype! The top fabric is so luxuriously soft, you feel like floating on the clouds. I personally use this and love the dreamy sense of luxury it offers. It's the right amount of soft yet firm, my husband has a bad back but since our purchase, he's never woken up in pain, it comes with an anti-dust mite washable cover which is handy in case of food spillage. It's boxed in a compact case with wheels and handles, easy to manoeuvre in Hong Kong's cramped apartment lifts, has a 10-year warranty and a 100-night free trial.
Skyler, various locations across Hong Kong, 2877 8668, [email protected], www.skyler.hk
Tempur
In the 1960s, NASA engineers developed the Tempur foam to alleviate the G-force endured by astronauts during take-offs and landings. By the early 70s, scientists felt this material – a type of dense memory foam – would be perfect for medical purposes and started sourcing it to the healthcare industry. After decades of trials for adaptability, Danish scientists perfected this material for sleeping and thus was born the Tempur mattress. Balanced comfort and support, the material has evolved to give an unparalleled, uninterrupted snooze experience. The mattress cannot be washed or dry-cleaned so you have to give it proper ventilation. It comes with a 10-year warranty but read the elaborate disclaimers thoroughly before making a purchase. It's tough to dry once soaked or wet, and this will also reduce functionality permanently. Though it's a luxe product, it might not be ideal for families with younger children.
Tempur Mattress, various locations across Hong Kong, 2579 9001, [email protected], www.hk.tempur.com
Read more: Tips And Tricks: How To Get A Good Night's Sleep While Pregnant
Mattresses For Babies And Toddlers

There's no end to exhaustion whether you have a newborn, toddler or even a first grader. It's the universal truth that parents everywhere are perennially sleep-deprived. Therefore a good sleeping environment and a comfortable mattress that lets babies sleep through the night is a must!
When shopping for a mattress for babies and toddlers, look out for: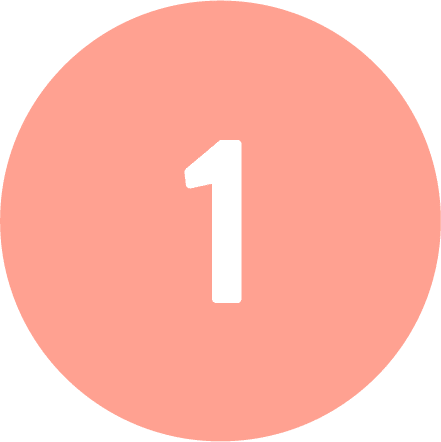 The fit, comfort and materials used
For safety reasons, there shouldn't be any gaps between the mattress and the crib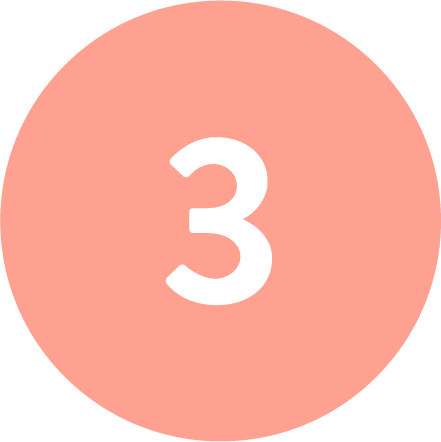 Go for a product that is firm and sturdy to avoid suffocation – innerspring and natural fibres should be your default choice here. But if you absolutely prefer foam, buy a resilient one to avoid any mishaps.
Sweet dreams are made of…luxurious, natural, organic fibres! Your cherub's respiratory organs are fragile, she spends thousands of hours sleeping in the initial years of her life, why not create a chemical-free, conscious environment from the start?
A waterproof mattress protector for little ones is not a splurge, it's a necessity, especially if you're trying to save the mattress for the second baby.
Here are some options of where to shop
Baby Central
A top online choice for baby products and fast delivery service, Baby Central has been spoiling Hong Kong mamas with its comprehensive range of product selection since 2010. The mattresses menu is compact yet useful with options for both babies and toddlers. Set up a gift registry, browse, shop or save your wish list items on their easy to navigate website. Members enjoy a 10% discount.
Baby Central, 6771 8566, [email protected], www.babycentral.com.hk
Petit Bazaar
A shopping mecca for cool kids in Hong Kong for more than a decade, Petit Bazaar, stocks some of the most eco-friendly, natural and safest baby mattresses in town. While you're at the store, check out their cute patterned rugs, natural lines and some handcrafted toys and outfits for your little ones!
Petit Bazaar, 80 Queen's Road East, Wan Chai, Hong Kong, multiple locations, 2528 0229, www.petit-bazaar.com
Petit Tippi
A boutique store specialising in baby needs from Sai Ying Pun, Petit Tippi, will make going green seamless. The team takes pride in their carefully curated, natural, organic and conscious products. A chemical-free mattress is of utmost importance to them and it shows in the wide range of products offered. Check what works best for your child's needs. They offer prompt online delivery as well.
Petit Tippi, 805 Kaiser Centre, 18 Centre Street, Sai Ying Pun, Hong Kong, [email protected], www.petittippi.com
Mothercare
This maternity staple has your back for a massive range of needs. With a host of choices, Mothercare is your one-stop shop for all the baby essentials. They have a pretty impressive stock of baby mattresses, the Airflow Pocket spring mattress with natural fibres is a popular choice. The USP? It has a wipeable, breathable, waterproof top layer to keep the mattress hygienic in case of messy accidents.
Mothercare, various locations across Hong Kong, 2627 0035, [email protected], www.mothercare.com.hk
Mother Organic
An online organic institution, this planet-friendly company has been bringing green natural products from bedding to skincare to the Kong for over a decade. Keep an eye out for the organic cot mattresses for your newest addition to sleep safely on.
Mother Organic, 2521 1162, WhatsApp or WeChat: 6925 0330, [email protected], www.mother-organic.com
Read more: 5 Ways To Kit Out A Nursery Without Breaking The Bank
Hong Kong Department Stores That Sell Mattresses
Modern mattresses have genius construction, quality assurance is for around a decade but sometimes the prices are scorching! If you're not ready to chip in that kind of investment and want to stick to the basics, check out the mattress collection at these department stores:
AEON, various locations across Hong Kong, 2565 3656, [email protected], www.aeonstores.com.hk
Home Essentials, 4-6 Gough Street Central, Hong Kong, 2870 1400, www.homeessentials.com.hk
Ikea, various locations across Hong Kong, 3125 0888, WhatsApp: 6736 5169, [email protected], www.ikea.com.hk
Indigo Living, various locations across Hong Kong, [email protected], www.indigo-living.com/hk
Muji, various locations across Hong Kong, 2694 9309, [email protected], www.muji.com/hk
Sincere, various locations across Hong Kong, 2830 1016, [email protected], www.sincere.com.hk
SOGO, 555, Hennessey Road, Causeway Bay, Hong Kong, 2833 8338, [email protected], www.sogo.com.hk
Wing On, various locations across Hong Kong, www.shop.wingon.hk 
Read more: Four-Month Sleep Regression: Help For You And Your Little One