You might find your kid's yoga practice inspires you!
Kids are natural yogis! Their purity of heart and the ability to absorb what is happening around them makes them our little masters. In today's fast-paced life, when kids are constantly rushed to meet the demands of school and extracurricular activities, it sometimes conceals their yogic nature. Thankfully, the secular movement that brought yoga to the West is also reaching the lives of children. If you are interested in imparting the wisdom of this ancient practice to your little ones, you will be spoilt for choice with many yoga practitioners and studios offering yoga classes just for kids.
Read more: Raising Resilient Hong Kong Kids By Teaching Them Happiness
Why Teach Yoga To Kids?
Every morning, the scene in my house goes like this: I rush the kids through breakfast and try to get them ready for school when one of them sits on the floor, crosses his legs, shut his eyes and exhales beautifully and loudly chants "Ommm". Since I first enrolled my kids in a yoga class, it became contagious and is now a big part of our daily routine.
There are lots of different styles of yoga classes for children in Hong Kong. Some are more focused on the physical benefits, while others also incorporate the social and mindful teachings of yoga. With the increasing number of yoga classes for kids, how can you choose the right one for your child? Here are some points to consider before you begin.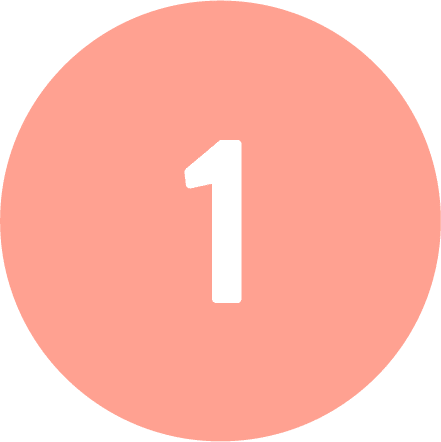 Ensure it is not an adult yoga class
I love the idea of sharing my yoga mat with the kids and we practice our poses and mantras together. However, my practice as an adult is very different from theirs. Children have a lower attention span, but a higher ability to play and be creative. Yoga classes for kids must speak the child's language and draw from their stories and imagination.
What does your child need most from the practice?
Yoga is well known to improve overall health, focus and self-esteem, while also calming the mind. Children who are more introspective will benefit from a gently interactive group class, whereas those who are more active will enjoy a dynamic sequence and benefit from experiencing deep relaxation.
Search for a qualified teacher
A qualified teacher is able to guide the students through all the nourishing aspects of yoga. He or she can identify different physical abilities and body alignments, as well as find the best ways to nurture the students' inner strength, compassion and contentment. Teachers with this type of experience will have a progressive class programme tailored to the physical and emotional wellbeing and requirements of their students.
Be inspired
Parents, including myself, often send their kids to a yoga class because they have experienced or simply heard of its benefits. In turn, kids who enjoy a good yoga class can be a source of inspiration for their parents. In the yoga tradition, the ultimate goal is to realise our divine nature and live harmoniously as a universal family, "Om Shanti!"
Read more: Dance Classes For Kids In Hong Kong: Ballet, Jazz, Tap, Hip-Hop And More
Our Pick Of Yoga Classes For Children In HK
While there are many yoga studios around town and private teachers who will organise classes for a large enough group of kids, here are a few that we feel offer something unique and are suitable for different types of children.
Little Yogis
Located in a home-like studio, Little Yogis combines yoga and cooking. It is run by Carina and Mathew, who educate kids to make healthier food choices after their exercise. Mathew, a self-confessed picky eater as a child, is on a mission to expand the palate of kids by teaching them an "Around the World" set of recipes after each yoga class. Together with Carina, the yoga teacher, they provide classes that incorporate sensory elements on and off the yoga mat to bring out the master in every child.
Age: 2 to 8 years
Fees: $300 for a trial, $380/class, $3,000/package of 10 classes
Little Yogis, 1606-07 One Island South, 2 Heung Yip Road, Wong Chuk Hang, Hong Kong, 2562 3688, info@littleyogishk.com, www.littleyogishk.com
YAMA Foundation
This non-profit organisation makes yoga, art and meditation accessible to every child. Children with special needs, chronic illnesses and disabilities enjoy a lively and authentic yoga practice under the guidance of specialised teachers. It has been co-founded by Hersha Chellaram, a yoga teacher trainer and an exponent of "Adaptive Yoga" and "Yoga for the Special Child" in Hong Kong. Yama Foundation uses these branches of yoga in its classes and offers outreach programmes across the city, encouraging kids and families to join and experience the ease of body and peace of mind that yoga brings. A Sassy Mama Editor whose daughter has attended classes at YAMA vouches for the joy and sense of achievement it brings to children of special needs.
Age: 4 years and up
Fees: Donation-based
Yama Foundation, Platform, 1/F, 120 Connaught Road West, Sai Ying Pun, Hong Kong, info@yamahk.org, www.yamahk.org
Read more: That Mama: Hersha Chellaram, Founder Of YAMA Foundation
The World Of Yoga
Mum of two, Menka believes that yoga isn't just about poses. Her classes for children cover yoga philosophy, human anatomy, physical yoga, songs, games, mindfulness and meditation. Some of our Sassy Juniors have attended her classes and they came back absolutely hooked onto the world of yoga!
Age: 3 to 12 years
Fees: $185/class
The World Of Yoga, 9861 5977, menkapurswaney@gmail.com, www.worldofyogaschool.com
AntiGravity® Aerial Yoga for Kids and Teens
Developed by the masters of AntiGravity® Fitness, this programme of AntiGravity® Aerial Yoga for Kids and Teens brings out the child's inner superhero! Through a series of yoga sequences, kids are guided to defy gravity on the hammock, learn safety in movement and aerial acrobatic tricks. As they advance in practice, breathing techniques and mindful exercises are brought into play.
Age: 8 to 11 years
Fees: $380/class
Flex Studio, 308-310, One Island South, 2 Heung Yip Road, Wong Chuk Hang, Hong Kong, 2813 2212, info@flexhk.com, www.flexhk.com
Read more: Best Gymnastics Classes For Kids In Hong Kong

Anahata Yoga
With a wide range of yoga classes available here, you are sure to find one to suit anyone in the family. The children's yoga classes are conducted on weekend mornings. You can arrange for a free trial and decide whether this yoga class is right for your children.
Age: 5 to 13 years
Fees: Drop-in $250/class or a package of 10 classes of $2,000
Anahata Yoga, 18/F, One Lyndhurst Tower, 1 Lyndhurst Terrace, Central, Hong Kong, 2905 1822, enquiry@anahatayoga.com.hk, www.anahatayoga.com.hk

Inspire Yoga
Inspire Yoga offers personal in-person yoga classes at the comfort of your home (or a venue of your choice). You could choose to have a family yoga session for yourself and the kids or get together a group of your child's friends for a private lesson. Each private class can accommodate six kids.
Age: 5 years and up
Fees: $1,000/private group session
Inspire Yoga, 9167 3376, info@inspire-yoga.com, www.inspire-yoga.com
Other yoga classes for children in Hong Kong:
Eco BamBam (beach aerial yoga)
Gecko Yoga (classes being conducted at schools across Hong Kong)
Read more: 7 Health And Wellness Goals For The Family In 2021
Editor's note: This piece was originally published by Mirna Salgadinho who works at, and supports, the YAMA Foundation in October 2019 and updated by Anita Balagopalan in June 2021.