Celebrating female founders in Hong Kong with these local brands.
Women should be celebrated every day! Though International Women's Day is a great reminder for us to focus on the awesomeness of females around the world and what they have achieved. Hong Kong is most definitely no exception when it comes to exceptional women. This year, we're shining a spotlight on female founders who embody this year's theme: #BreakTheBias, and the products and services they have to offer.
Jump to: 
Joyce Pang and Sara Tan, NovaLearn
Quaratulain Zaidi, MindnLife
Marvin Lin, SHHH
Karin Ann, International Montessori School
Read more: #BreakTheBias With The Women's Foundation Hong Kong 
---
Joyce Pang and Sara Tan, Co-Founders of NovaLearn
NovaLearn was built during the peak of the pandemic in 2020 remotely from our home countries across the USA, Malaysia, Canada, Hong Kong and China. We envisioned a safe space for children to learn everything they need to be anything they want, a space where we could contribute significantly from our experience in managing international schools globally. Using big data, the power of the Internet and our collaborative nature at heart, we grew our international team and successfully launched the gamified after-school learning platform, Novalearn.org in 2021.
What do you enjoy most about being a mum? What do you find the most challenging?
Joyce Pang: Seeing how my 2.5-year-old son learns and observes everything around him is amazing! Just seeing him grow more into himself is pretty great. The most challenging aspect I can see in the future is ensuring he is able to learn perseverance and adapt to change. We live in a world that is ever more rapidly changing and being able to adapt is going to be pivotal.
Have you ever had to #BreakTheBias?
Sara Tan: When I was building my first startup, it was challenging to penetrate the gender and race biases, especially for a young woman-led startup in a traditional F&B industry in a Muslim country. Some days when it came to business negotiations and partnership discussions, I'd envision putting on a superwoman cape of my value, beliefs, and family support!
What advice would you give to female entrepreneurs in Hong Kong?
There are many associations or possibilities in which you can find female entrepreneurs, and most are always happy to give advice or help if they can and if they can't they would always help you find someone who can.
Sign Up Now For NovaLearn
Novalearn, follow on Facebook, follow on Instagram, 2688 0084 , hello@novalearn.org, www.novalearn.org
Read more: Home Learning Resources: Online Classes, Tutors And Courses In Hong Kong
---
Dr. Quratulain Zaidi, Founder of MindnLife
Dr. Quratulain Zaidi leads a highly professional, diverse team at MindnLife psychology practice. She has more than a decade of clinical experience herself working extensively with families, couples, children, and adults, and specializes in a range of mental health issues.
What is your proudest personal achievement?
Finishing my PhD in three years (I was young and had the energy to get it done!) and learning to manage my own perfectionism.
How do you find the time to juggle business and family life?
It's a challenge however I have some non-negotiables and strict boundaries. My children always come first and they are always my priority. I changed my career as a molecular biologist after I had my children and since then my priority has been to be present. I have been very fortunate in being able to manage my own work time while being a part of their lives. It's a blink of an eyelid as they have gone from being babies to all of a sudden teenagers and young adults. So, enjoy the time you have with them at all the different developmental stages.
How do you empower your children to #BreakTheBias?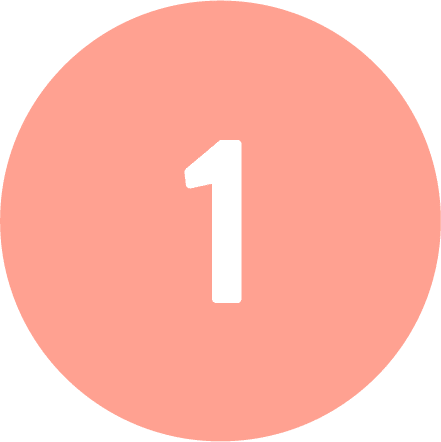 Create space at home for safe, educated conversations about gender with all your kids. For heteronormative marriages, both parents should be equally enthused about these chats, even if mums lead the conversations.
Teach them about how they should behave and interact to create a positive social impact to actively manage things like male privilege — make the home a space devoid of it!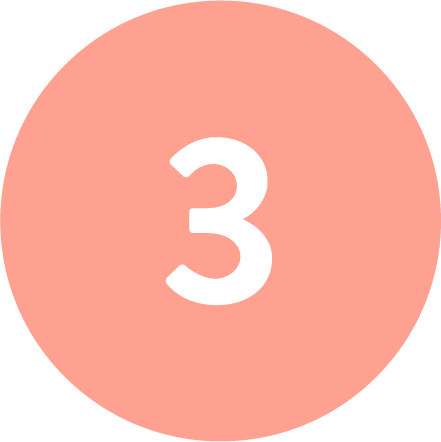 Listen to them and learn from them, keep the conversations a positive two-way street.
But, most importantly, keep educating yourself as a parent. The conversations around gender, race and religion are constantly changing and growing. In order to equip them to participate in society positively, you need to constantly be learning and critically assessing your behaviour. At times will involve unlearning things that may have been ingrained in your subconscious.
Services On Offer At MindnLife
MindnLife, Suite 1202, Chinachem Hollywood Centre, 1 Hollywood Road, Central, Hong Kong, 2521 4668, info@mindnlife.com, www.mindnlife.com
Read more: Counselling, Psychologists And Therapists For Couples, Families And Teens In Hong Kong
---
Marvin Lin, Founder of SHHH Hair Salon
Since opening in 2016 SHHH has become a leading hair salon in Hong Kong. Its anti-ageing haircare brand OMG has become a cult favourite among celebrities and beauty enthusiasts in the know. OMG is now stocked at the beauty giant Sephora in HK, select shops in the region and expanding soon to more stockists in other continents. It believes hair is not just hair – but a core part of your wellbeing, identity and attitude. The space in Hollywood Road is an urban sanctuary for those who visit – whether for a quick trim, balayage or self-pampering in the form of head massage or luxurious hair treatments.
What has been your proudest business achievement?
In the beginning of the pandemic when the economy plunged into deep contraction, we managed to keep the business afloat without laying off any staff. We strived to maintain our day-to-day operation while continuing to meet the needs of our clients – not to mention to continue all the product development in different parts of the world, where the logistics and production behind the brand have never been so challenging. It was tough but I am quite proud to have come out the other side.
How do you see the position of women and girls in Hong Kong?
I think now, more than ever women and girls in Hong Kong are poised to become a formidable force. Plenty of Hong Kong women and girls have proven time and again that we are capable, courageous, outspoken and not afraid to be who we are, in whatever roles in society. Women and girls in Hong Kong are tough and smart cookies. How blessed are we to be in arguably the most international and dynamic city in Asia? It is a fertile ground for opportunities and there are endless possibilities to explore.
What advice would you give to other female entrepreneurs?
Don't take anything for granted. Be adventurous and focus unwaveringly on your goals. Make sure you have a group of trusted family and friends to support you along the journey. I really believe in the age-old values of hard work, perseverance and not being afraid of failure – practise these, be patient and it will pay off.
Mention "SASSYMAMA" when booking for 10% off OMG anti-ageing hair care when you purchase 2 pcs or more; or enjoy a one-time complimentary upgrade from Gold to Platinum, when a treatment service is booked.
Shop Now From SHHH
SHHH, G/F, 118-120 Hollywood Road, Sheung Wan, Hong Kong, 2915 1001, hello@shhh.group, www.shhh.group
Read more: Hair Salons In Hong Kong: Where To Get Your Hair Cut, Dyed Or Styled 
---

Karin Ann, Co-Founder of The International Montessori School
The International Montessori School opened its doors in 2002 to provide the unique Montessori learning method in a bilingual environment to children aged 2 to 12 in Hong Kong. This international school has grown to almost 1,000 students, spanning four campuses on Hong Kong island. Now one of the biggest Montessori schools around the world, IMS is considered one of the world's leading Montessori bilingual programmes for kindergarten and primary children, and is one of few supported by Chinese native-speaking teachers who are Montessori trained.
What is your proudest professional achievement?
As a Eurasian growing up in Hong Kong in the 70's, I was unusual in that my siblings and I spoke Chinese at home, and we were raised fully bilingual and bicultural. When I started IMS 20 years ago, it was my greatest wish to provide the same opportunity to our students. My proudest professional achievement is to see IMS children learning Chinese with interest and joy, and to witness the results – children speaking and reading Chinese naturally, and using it with confidence and competence throughout their lives.
Have you ever had to #BreakTheBias?
I started my career in finance, on the trading floor of a major investment bank. It was my first exposure to being a junior woman in a masculine environment, and the experience required me to be tough and gentle at the same time, diplomatically exerting my viewpoint to gain acceptance and achieve success. Looking back, it was a tremendous learning experience, which required breaking the bias daily.
Can you tell us about initiatives that you and IMS implement to help women and girls?
In the education field, women always form the majority of the staff, and at IMS we have strived over our 20 years to provide the best work/family balance for our colleagues. One big part of this is maternity leave, and we were one of the first schools to provide an extended maternity leave to our teachers, before being adopted by the government. To make this possible, we have extra full-time teachers on staff so that the maternity leave is covered by qualified Montessori teachers, who know our school and know the children. This is a big investment, but we believe it is worth it, for our staff and our students.
Find out more about International Montessori School
International Montessori School, various locations across Hong Kong, 2566 7196, info@ims.edu.hk, www.ims.edu.hk
Read more: The Sassy Mama Guide To Montessori Schools In Hong Kong
Editors note: This article is brought to you as part of our special International Women's Day 2022 series: Celebrating International Women's Day 2022 #BreakTheBias