Ziggy Makant has been an inspiration to many mothers in Hong Kong and the world over. We find out how she does it.
Born in Hong Kong but raised here, in the UK and Philippines, Ziggy of Zig Fit Mama fame came back to the city after University. Her wide experiences and cultural understanding have helped her gain quite a following, not just here in Hong Kong, but worldwide. Many mamas follow her on Instagram, some have listened to her podcasts and yet others have attended her online and in-person fitness and personal training sessions. We asked her how she has managed to strike that perfect, healthy balance between work, life, personal passions and professional success.
Read more: That Mama: Cynthia Lui, Designer & Founder Of Jewcells Jewellery
Have you always been interested in fitness and wellness?
I was not a sporty kid at all! I was a bit uncoordinated but loved to dance. I got into Pole Dance at University, and that's where I learned strength! I paired that with CrossFit and naturally the nutrition interests followed. My degree is in Psychology, which I've used throughout my career because Personal Training and Coaching can be a lot like therapy!
How has your focus changed after becoming a mum?
I think having the personal experience of having a "fit" pregnancy, then rehabilitating a large abdominal separation and pelvic floor dysfunction, really made me appreciate the female human body a lot more!
"The mental, physical and emotional postpartum experiences I had made me switch from the goal of 'fitting into this'. Instead of watching my diet and exercise just for that purpose, now I incorporate exercise into my life as it honours the amazing transformation I have been through."
I started with my own Mums & Bubs Fitness Classes and Babywearing Workouts (pre-COVID days). I have now joined the amazing Women's Health Team at Joint Dynamics Evolve. I've spent the better part of the last five years just learning to educate and honour each individual mother's journey through pregnancy and postpartum.
What are the various hats you wear now, from personal trainer to podcast host, influencer, sustainability champion and more? What one do you most enjoy?
I'm a personal trainer at Joint Dynamics Evolve, where I work alongside women's health physios, psychologists, osteopaths and more to create a holistic view of pregnancy and postpartum wellness.
I co-founded the Mom Body Soul Podcast with the founder of Calm Birth Hong Kong, Lindsay Parfitt, who has 10 years of experience in the prenatal yoga space amongst other achievements! This is really a passion project exploring all the different aspects of motherhood we chat about with expert guests, our own experiences, and also parents with amazing stories.
Influencing was something I fell into by accident. I was very open on social media with my very "real" postpartum body, my postnatal depression, my exploration into parenting and ultimately my own inner child healing. I feel very privileged to receive wonderful gifts from many brands, but particularly love supporting small mama-run startups based here in Hong Kong.
Read more: Postnatal Depression: How To Detect Symptoms And Find Solutions
"The stark reality is that in my generation and my parents' generation alone we've created a plastic, wasteful world for our children to grow up in."
I muddle my way through sustainability and am just trying my best to be as low-waste and as reusable as possible (it will take a while to be totally zero-waste!). So whether that was buying my first reusable coffee cup, then my first pair of period undies, or committing to cloth diapers and cloth pads when my second was born (asking many other much more knowledgeable mums about where to begin), or just questioning my favourite restaurant about their plastic straws, or committing to only purchasing recyclable or reusable packaged products – every step was gradual. We live in a time where innovation is here to make sustainability easier, more convenient and cost-effective than a single-use option.
Read more: How To Teach Your Kids About Sustainability
How do you find the time to manage all of this and two very young kids?
I don't! I luckily chose a career where I make my own hours, and I just do everything with my children. I make the time and space for myself wherever possible. So currently, that's at 5am before the house is awake. I start slow with breathwork or meditative practice, enjoy my coffee by myself, then begin handing my energy over to the tasks at hand. I practice letting go throughout the day, like when a child wakes up earlier than expected, we'll switch to a kid's meditation app and involve him too. I try my best to say yes to opportunities that I can commit to, and say no with kindness. My time is precious and I'm not the most organised; I like leaving room for spontaneity and creativity.
What is your support system here in Hong Kong?
I'm a Hong Kong kid and went to secondary school here, so am very fortunate to have a very solid friendship group who know me so well. My partner and his family are based here, and are always ready to help out with the children wherever possible! I work for a fantastic company that includes in-house psychology sessions as part of our employee packages. I get a lot of emotional identification and support through my Instagram followers – the mama community in HK is strong!
Speaking of support, you specifically mention that you would love to help mama-entrepreneurs, startups, etc. Why and in what way?
I've been there! A lot of these startups truly come from a place of love, with so much personal investment. Many startups don't have a giant marketing budget like big brand name companies, so if I can help them get more exposure, why not?
You have seen tremendous success in Hong Kong and internationally? What (or whom) do you attribute your success to?
Sometimes I really look at my life and just think I'm a total mess who is still figuring it out! Other days I wake up saying "wow, look at all the abundance!" I suppose having a passion and honing that skill, finding my niche, and working towards earning a living in a field that I love is really how it all happened.
Who has most influenced your parenting style?
My sister. She is the older one and had children before me. I watched her raise her children differently from how we were raised, and it inspired me to loosen up! My eldest son really brought out love and patience in me I didn't know I possessed. I'm also grateful to be part of the generation that educates themselves through Instagram – that is where the majority of my parenting resources and hacks come from.
How similar or different are your kids? Who do they take after?
They are still very young, and I feel like their personalities are always developing. My eldest is very thoughtful, has a wild side, and doesn't stop chatting (so maybe he's a bit more like me). My second is just a boisterous baby who loves copying everything his older brother does!
Which achievements are you most proud of?
I'm really proud of the two children I have, and the success of my Instagram. I didn't realise that sharing my motherhood journey would impact as many parents as it has; whether it's family meals, or learning to love your postpartum body or working out alongside your little ones.
I'm also really proud of the Mom Body Soul Podcast. Lindsay and I created a podcast with no clue how to start, and it's been such an amazing success. We learned along the way with all the guests we've had on.
What do you most enjoy about living in Hong Kong and raising your kids here?
I love how safe Hong Kong is for my children. I grew up here and can attest to its safety in comparison to other countries I've lived in as a young woman. I've enjoyed exploring everything Hong Kong has to offer both in nature like hikes and beaches, or sightseeing spots like the Buddha or West Kowloon Art Park. We regularly go to museums or interactive installations, and are big fans of an adventure!
What do you enjoy most about being a mum?
Cuddles from my kids.
What is most challenging about being a mum?
Balancing it all. And being content with the time I dedicate to family life, personal development, career and aspirations, downtime, a social life, and the regular admin of adult life!
After a long day, what's your favourite way to unwind?
A bath! I'm a big fan of a face mask in the bath and listening to a podcast.
What are your top three tips or advice for those looking at working in and setting up their business in HK?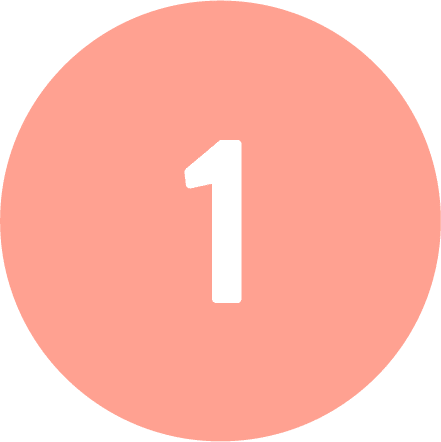 Get a good accountant.
Keep going even when it doesn't feel like it's where you think you should be.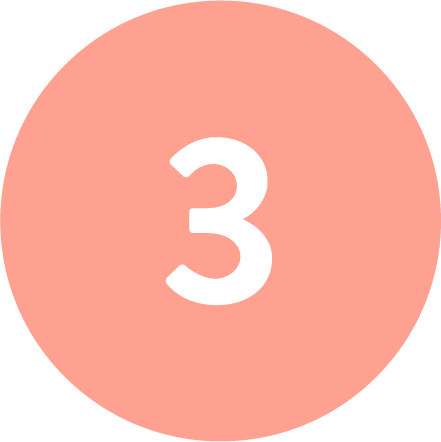 Consider having ambassadors or affiliates who earn sales commissions through promoting your product. This has been lucrative passive income for a micro-influencer like myself, but it's also marketing that pays for itself!
Read more: That Mama: Mel Balik, Founder Of Mama's Kitchen And Lifestyle Lobbyist
All images courtesy of the talented Alanna Emmerton. Follow her work on Instagram: @alanna__artistry.