How this mum hopes to impart some life lessons to her daughter through "conscious parenting".
Coco Chan knows a thing or two about struggling. In her mid-20s, she was diagnosed with chronic anxiety. Since then, she has gone to achieve a lot, from running a successful PR company to being a soul coach and mother to a bright and beautiful baby girl. While her professional achievements give her great satisfaction, she feels her proudest moment is deeply personal – finding a loving and supportive husband and becoming a mother to Harper. Find out more about her Coco's journey of transformation.
Read more: Your Guide To Meditation And Mindfulness In Hong Kong
How do you manage so many things? From bringing up a baby to being a PR entrepreneur, soul coach and more.
Ha! This is a question I get asked frequently. I'm able to manage many roles because I have a solid support system of family and colleagues. The key is to prioritise, delegate and TIME BLOCK! I split my week into specific days for different businesses and family days. I know myself well and I'm the most productive in the early AM when I have a clear mind, so that's when I explore strategies, create content and hold space for my Soul Coaching clients. In the early afternoon, I handle admin or emails. In the late afternoon, I spend time with my daughter and the evenings are for family time and, if I'm lucky, some self-love.
Could you explain all these different hats that you wear – at Omsa, Wellness Warriors and Voltage PR.
I've been in the PR industry for 16 years now and co-founded Voltage PR with my then-boyfriend, now-husband, in 2014. It's been an adventure working alongside my husband. It has brought us closer and encouraged us to refine our communications skills for our personal growth and expand our business as a team.
Wellness Warriors is an online community for the spiritually curious to explore different types of modalities in a fun and supportive surrounding.
OMSA is a heart-led spiritual business that I co-created with my work wifey, Valerie Ho, whom I met through a healing course. Wellness was on the rise here in Hong Kong but there wasn't one consolidated platform. And so, OMSA was born as Asia's go-to online portal to cultivate self-care, well-being and spirituality. Think of us as modern mystics! Our self-care toolbox of hand-selected goods sourced from around the world includes quality-vetted crystals, purifying sacred herbs, expert-approved oracle cards, natural self-care products, essential oils and more.
We believe that if all of us embrace more gratitude, empathy and love into our lives, we can change the world by healing ourselves first.
How did you meet your husband?
I met my husband in 2013. I was the PR & Marketing Director of a mobile tech start-up and he had just joined the team. He was invited to our first investors' launch event. I was having a terrible day and taking a 5-minute break from the event with my high heels off (I never wear heels, so, at this point, I was extremely cranky!). That's when I heard him and let's just say I wasn't very polite.
The next day at the office, I realised the new colleague joining the team was the guy whom I was rude to! I was so embarrassed but quickly got over that and began an "underground office romance". It was all very exciting!
When did you launch Voltage PR together? How well do you divide roles and responsibilities between yourselves?
We started dating and three months later, we moved in together and started a business. It was a whirlwind of events, to say the least! I was hesitant at first to start a business with him. I didn't want us working together to get in the way of something great that we had going on. But, we took a leap of faith and now here we are seven years later, with a blossoming business, married with a beautiful baby girl.
Parenting is obviously a new journey for us. It has presented a few challenges but with our experience of working together, I feel we've been navigating it with as much grace as we can, and we take turns on most parenting responsibilities. Dan is definitely the chef of the family so he's in charge of Harper's meal planning, I manage more of the research and planning of playdates, schools, restocking of baby supplies and my favourite, bedtime storytelling, teaching her about crystals and aromatherapy and, of course, cuddling time.
What are your educational qualifications and what did you learn, practise to become a soul coach and spiritual healer?
Mythology and paranormal studies were always an interest but it wasn't until my mid-20s when I started to learn about spirituality, healing modalities and practices. I began with my certification in aromatherapy which was my gateway to all things spiritual. I signed up for a Reiki Practitioner course and it opened my intuitive sight to the "world of woo" (a term referring to all things spirituality, mysticism and alternative healing medicine, ranging from tarot cards, plant medicine, crystal healing to meditation). It supported me through a pivotal point in my journey and the transformation that came through was monumental for me. I began sharing my experience with friends and discovered that many others were interested, so I further shared online. As more people sought me out for support and information, I felt I needed more knowledge to begin helping others.
This led me to a coaching certification course. The coaching course was eye-opening and very psychology-based but I felt there was something missing. I decided to weave the psychological aspects of coaching with the etheric healings of energy work. The combination of these two modalities is what I call Soul Coaching. After offering soul coaching, my intuitive gifts expanded even more and I joined a 9-week Akashic Record Facilitation programme (for those who aren't familiar with this term, it's considered the subconscious storehouse of all thoughts, deeds, words, feelings and intent for all individuals). That helped heal many shadow parts of myself. By doing this, I learnt how to further refine my energetic space holding, become an even clearer channel for the divine, support my own healing journey and that of my clients.
I now offer Soul Coaching, Intuitive Healing and Akashic Record readings for parents, businesses and individuals. What I do is help them explore the world of energetics, alchemise their traumas and shadows and turn that into their fuel for creating their dream relationships, life and businesses.
What circumstances or experiences in your life put you on in this spiritual path?
In my mid-20s, my body started raising red flags which forced me to slow down from my hectic PR lifestyle and take care of my physical and mental health. I was advised to consider valium but the nature of my job called for me to have a clear mind. I didn't want to go down the path of relying on medication that would have negative side effects on my future health. This led me to search high and low for alternative medicine. That's when I was introduced to aromatherapy.
At the time, I laughed at the thought of this "hippie remedy", but years later, look at me now, deep in the spiritual pool of healing!
You're also a mental health advocate. Why and in what way?
The huge shift I experienced through alternative healing led me to want to share my story and help others who were suffering from anxiety. Growing up in an Asian family, I'm familiar that mental health can sometimes be taboo. I discovered that many close to me actually were struggling in silence. That's why I started speaking about mental health in public in small group workshops and eventually on larger platforms.
You have mentioned Conscious Parenting and nurturing your daughter's emotional intelligence. How do you do that? Can you see her respond?
I grew up in a family setting where criticism was deeply engrained in our upbringing. It created issues around self-worth for me that rolled over into my adult years. This is not what I want for my daughter which is why my husband and I have chosen to adopt conscious parenting. Conscious parenting is all about understanding that we as adults have parts of us that need re-parenting and healing. By healing those parts of us we are better equipped to show up for our children. It encourages connection with our children instead of correction. Allowing them the freedom to explore, experience and feel their emotions as they come through.
We see her responding better to connection overcorrection. But, of course, with parenting, there will be moments of regression. The important thing is to remember it's ok, be conscious of it and try again. We hope through conscious parenting that we nurture a child who will learn to be more compassionate, empathetic and resilient towards self and others.
What does a typical workday or week look like?
I'm strict with work/life boundaries because of the different roles I hold in life. I work from Monday to Friday. I wake up really early so I'm adamant about no work communications after 5pm. Mondays are set for strategical structuring for the week's tasks and business calls. Tuesdays to Thursdays are days dedicated to my soul coaching clients and OMSA. Fridays are my spare days to catch up on anything I need to complete and if I'm crushing my to-do list for the week, then I might have the afternoon off for myself to dedicate self-love time. Saturday and Sunday are for family and friends. As a parent, these days are all about my daughter and authentically connecting with loved ones.
COVID has affected all businesses and impacted families in many ways. How has it affected yours?
If COVID hit before my spiritual awakening, I would be a hot mess. But thankfully, with the years of healing, I've learnt to navigate challenging times with much more grace. I see COVID as an opportunity to refine our business strategies and pivot. On the family front, this pandemic has gifted us an opportunity to WFH and spend more time with my daughter and be there for all of her first-year milestones.
What is the toughest part of your job?
Learning to let go and delegate. I've always been a workaholic and tend to hoard work. I learnt how to truly let go after I became pregnant with Harper. I was able to see that I was only trying to control everything. By controlling everything I did not give the opportunity for others in my team to grow because I kept hand-holding.
What are your biggest dreams for your daughter?
All we hope for Harper is that she learns our values of the importance of family and what traits make up a good-hearted person. We hope to nurture a conscious lifestyle within her so she is able to practise discernment and lead a heart-centred life of happiness.
What do you most enjoy about living in Hong Kong?
I love the versatility of the HK landscape. There's culture, there is city life and there is plenty of nature to explore. But what I most love about the city are the culinary options! We're huge foodies so living here is such a treat. It's a  great place to raise children because they learn to interact with kids from different cultural backgrounds and get to have the best of both worlds (city vs nature).
Who has most influenced your parenting style?
My adoptive parents and Dr Shefali. My adoptive parents have been together for 40+ years and their loving and supportive parenting style is what I hope to share with Harper.
Dr Shefali is a world-renowned clinical psychologist who introduced "conscious parenting" into modern society. I love her teachings, books and content around parenting.
What do you enjoy most about being a mum?
I enjoy all of those intimate moments with her as if the world pressed pause and it's just her and I. And… of course, cuddles. All of the cuddles!
What is most challenging about being a mum?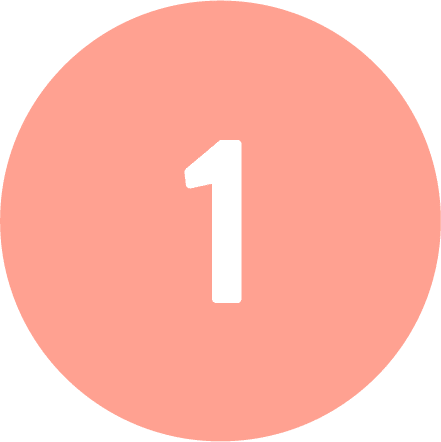 Being conscious of where I'm being triggered and how to navigate those moments in calmness and in grace.
Learning how to not be too overly-protective and let her explore.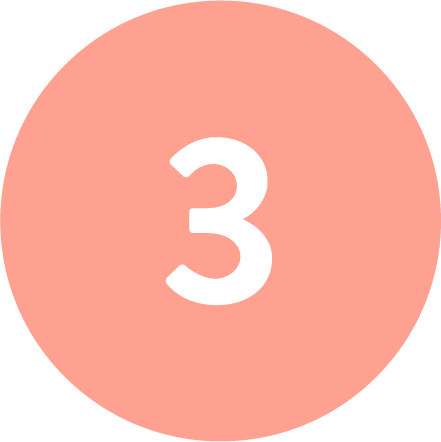 Worrying that I don't spend enough time with her.
After a long day, what's your favourite way to unwind?
Undisturbed silence, preferably in my bathtub nourishing myself in a herbal salt bath with my grounding playlist.
What is your advice for those looking at setting up their business in Hong Kong?
Know your market, know your audience, know their pain points, offer them an innovative solution and always have a plan B.
Read more: That Mama: Estella Huang Lung, CEO Of Children's Medical Foundation