Because mums always have to juggle multiple roles, Valentina has designed her business around it!
Being an entrepreneur and mum of two, Valentina Guo has her hands full. While she always had an interest in fitness, she soon realised after becoming a mother that she was spending most of her time in activewear – while exercising, chasing her children, catching up with her friends or even lounging on the sofa. That's how she decided to come up with an apparel line that could move effortlessly from day to night, from exercise to relaxation, from family time to social outings. Thus, athleisure brand V Apparel was born. Valentina talks to us about how she strives for balance in all things.
Read more: That Papa: Alex Malouf, Owner And Founder Of Catch Concepts
Where are you originally from and when did you come to Hong Kong?
I was born in a tiny town in China. I left China when I was 13 to study in the UK. I spent many years there and after that, I moved to Hong Kong. I've been here for nearly seven years now.
What are your educational qualifications and what were you doing previously?
I studied Sociology and Post-Modern Philosophy at University. After graduating, I worked at Ernst & Young (E&Y) for four years and obtained my Chartered Accountant qualification. I wanted to learn something a little more practical than philosophy after university so I decided to apply for jobs at the "big four" in London. After E&Y, I worked for Kirkland & Ellis and they sent me to Hong Kong for a secondment. I fell in love in the city and moved here permanently.
Have you always been interested in fitness? How has your attitude and self-image changed over the years?
Before becoming a mum, I very rarely exercised. I was lucky to be in a decent shape perhaps because I was younger. At that time, I only relied on dieting and, in my mind, I believed dieting equalled health. How little I knew back then!
After my first child was born, I wanted to get back in shape and I started to research on health and fitness. That's when I realised the amount of negativity and criticism of the female body in social media. I understood that there are many elements to a woman's body type that are out of her control. We, as a society, should encourage people to be healthy and fit, not just promoting certain looks that do not take differences into account.
How and when did you decide to start V Apparel? What need-gap did you spot in the market?
I started V Apparel nearly two years ago. Like most girls, I've always loved fashion but never thought I would work in the fashion industry. With my health and fitness obsession, I was practically living in activewear every day. I found most of the brands available at that time were very much functional and sporty, but lacking femininity. What's more, the price we paid for good quality leggings meant that most people could only buy a few pairs and wear them to death. That's when the initial idea of setting up my own fashion brand in activewear set in.
At that time, I was also struggling with accepting my own post-baby body. I realised most mums feel the same. Our amazing body changes with pregnancy and it may never go back to the same as before. It is ok not to love every part of your body; but it is imperative to understand that we only get to have our own body, nobody else's! Therefore we must treat this amazing body right – fuel it with nutrition, stop dieting, play sports or do workouts that make you happy and wear clothes that make your body feel good! When I realised the mind and body connection, I wanted to make clothes that made women feel good and confident about themselves.
To a layperson, leggings, athleisure and sportswear all look pretty similar. What makes V Apparel different?
You are absolutely right. The fabric in athleisure across most brands is very similar. We differentiate ourselves in terms of our style and philosophy. Our signature designs focus on the back as it's an incredibly beautiful part of the human body. We treat it like a blank canvas and turn it into a piece of artwork. I want to emphasise on this part because it usually stays the same, through pregnancies and other body changes.
Moreover, we want our brand to promote body positivity and recognise the fact that everyone's body type is different. There is no certain way you have to look, you have to find clothes that make you feel good. Based on this philosophy, we launched our Very You campaign where we use real-life women like you and me in our video wearing our clothes, doing everyday things and having lots of fun.
From sourcing the fabric to design, manufacturing, packaging and retailing, how do you manage the whole process?
We work with four different factories in China, each selected for what they are good at. We don't use one big factory that can produce bras, tops, and leggings even though it would reduce costs significantly. We source the fabric ourselves, often from trade shows but sometimes the factories also recommend the latest fabric to us. We work with the production team from each factory to turn our designs into samples that will be altered numerous times after fitting before making it into the final product. I work with two different companies who help me with graphic designs. In Hong Kong, we are a small team of three people only at the moment. But we are blessed to have many talented freelance designers who believe in our brand and work with us.
How and where did you meet your husband?
I met my husband two weeks after I arrived here. We met totally by chance at Mo Bar while I was waiting for my colleague for lunch. My colleague is never late for lunch except on that day so I guess it was meant to be!
How do you and your husband divide parenting roles? Whom do the kids take after?
We are quite traditional in terms of parenting roles. My husband is very busy with his own business; he is an entrepreneur himself so he rarely has time for anything else. He leaves the house early and comes home late, so Monday to Friday I manage the kids on a day-to-day basis.
On the weekend, my husband takes over. My husband is Australian so he loves the water. On Saturdays, we usually go boating where he takes them swimming in the ocean and Sunday is a family day when we normally chill at home with movies and takeaways.
You have mentioned that you like to involve your children in your work. In what way?
My children are very proud of me. I always make sure they come and see me when I have events so they can see their mum at work. They absolutely love to visit the pop-ups and festivals. It's like a fun day out for them. They love to help with wrapping up stuff and rearrange stock. They are my little helpers (only sometimes though, haha…).
How do manage all your multiple responsibilities?
I have so many jobs on a daily basis, including managing the kids' schedules in two different schools! I find the only way to manage it all efficiently is to plan ahead. Every Sunday night I list out all the things to be done for the week and spread them throughout the week to fit the kids' routine. My children are, of course, my priority so I work around them and somehow make everything happen.
Which achievements are you most proud of?
There is nothing more delightful than my customers' faces when they try on my clothes. They all looked so surprised that they could look that good! It just proves to me that women only focus on the areas of the body they are not happy about. But by wearing the right clothes which flatter them, they are so happy to see what they see in the mirror. That's my ultimate achievement.
Your brand is very feminine. Are there plans to expand to men's sportswear? And what is next on the cards for the brand?
At the moment, I am doing what I know best which is for women only. But I am hoping to work with some talented and creative men to develop a men's range in the near future. I want to make sure I work with people who really understand the needs of men. I want to get it right rather than bringing out products that are similar to all other brands.
During Covid-19, we suffered a lot like many other retail brands. We want to pick up where we left at and start our pop-ups again across Hong Kong to increase brand awareness locally. We also want to do a lot more collaborations with other local brands. Right now is the time to support Hong Kong brands. Otherwise, the city will be increasingly dominated by all the big international brands and there's nothing unique or exciting about that!
What do you most enjoy about living in Hong Kong? Do you like bringing up your kids here?
Hong Kong is like a big village. I love the close connection with all my friends living here, we get to meet and organise playdates easily. We are blessed to have domestic helpers here which allows parents to have date nights and social events. It allows us to be good parents without sacrificing our youthful side and pleasures.
It's amazing how you can have the city life one minute and be completely in nature the next. I love how multicultural it is. My kids get to experience different cultures and speak different languages just by being here. I don't think I will ever leave Hong Kong.
You are committed to the cause of body positivity and fitness. How are you teaching these lessons to your kids?
My kids are still quite young – my son is six and my daughter is four. They don't quite understand the idea of loving the body you are in. I teach them the importance of fueling the body right by eating a balance of protein, fat and carbs in each meal. They also do lots of physical activities such as swimming, football, kids boxing, ballet and kids CrossFit. When I can, I bring them to Asphodel gym in Kennedy Town where I train because they have kids classes there. We absolutely love it there.
What is your mantra for a healthy life and lifestyle in Hong Kong?
Balance, balance and balance. Though that's more easily said than done. I feel the hectic city lifestyle must be balanced out by being in the ocean on weekends. Healthy and nutritious meals must be balanced out by yummy treats such as chocolate and cakes and occasional visits to Mcdonald's. Hard and sweaty workout sessions must be balanced out by a couple of days of rest where you give your precious body the time and rest to grow muscles and recover. Family days must be balanced out by some days where mummy and daddy socialise with their friends and enjoy a few glasses of wine.
What do you enjoy most about being a mum?
I love chatting with them about their day at school or classes. They come up with funny stories that make me giggle. It always amazes me that such a tiny person can have such a huge imagination. I feel immensely proud when watching them learn new skills whether it's boxing or ballet. And, of course, I love the morning cuddles and unconditional love I get.
What is most challenging about being a mum?
I am big on teaching children soft values such as kindness, empathy and compassion. There is a big difference between a human being and being human. Only a few understand it and I want my children to be the ones who understand it. What I find challenging is when in everyday life and in the news, we encounter situations which show just the opposite. My kids ask difficult questions and I constantly wonder if I have given adequate answers. I want to help them get a realistic picture of society without them losing these softer values.
After a long day, what's your favourite way to unwind?
Netflix and a cup of tea or a glass of wine.
What are your top three tips or advice for those looking to set up their business in Hong Kong?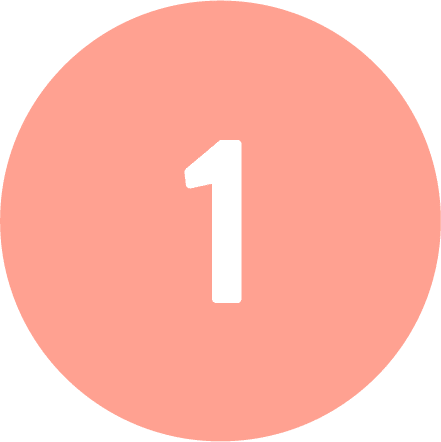 Keep going. The only time you fail is the moment you give up.
If you want to walk fast, walk alone. If you want to walk far, walk together. Work with people, work with other brands and make sure you don't just listen but you hear customer feedback. Together you will make your own brand awesome.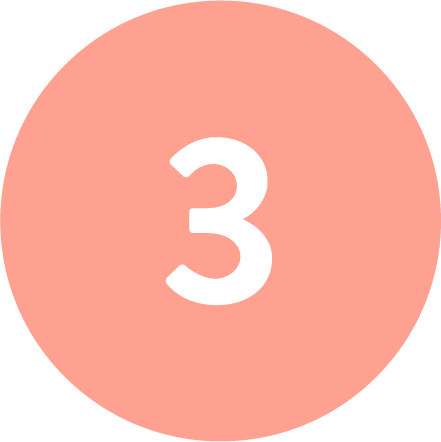 Do something you are truly passionate about because it never feels like work again.
Read more: That Mama: Coco Chan, Founder Of Voltage PR And Co-Founder Of OMSA
Thanks to the talented Sakshi Verma for all the beautiful images above. Follow her on Facebook and Instagram.