Husband, father, chef, entrepreneur, these are just some of the hats that Arturo Sims wears. The founder of Musubi Hiro in Central, Arturo, chats to us about becoming a father, whether his kids are foodies or not, and how love brought him to (and kept him in!) Hong Kong.
Nestled under the famous elevators at 37 Cochrane Street in Central you'll find a culinary gem. Outstanding enough for its impressive artwork on the outside, the menu inside Musubi Hiro will take you on a journey through a labyrinth of childhood memories bursting with flavour. While fine-dining might be the foundation of Arturo Sims career, he explains how Musubi Hiro is a passion project with a more relaxed culinary vibe reflective of his own personality. The father of two also reveals who inspired him to follow his dreams to launch the restaurant (*spoiler* we have his kids to thank for that!) and how to juggle family life while setting up a new business.
Ten plus years in the 852, one wife, two kids, two dogs, and numerous tasty treats on the menu, we chat about family, love at first sight, his mothers cooking and, of course, his amazing kids.
Read more: That Papa: Matthew Paterson, Founder Of Minisport
---
What sparked your interest in food and hospitality? And how did you come to study in France?
Since I was a kid I have always loved cooking shows. I remember turning on the TV to watch some cooking shows instead of watching cartoons when I was 4 or 5 years old! There was something about the food they made and how people looked happy when seeing it that made me feel great.
"My mother was a great cook, and she made amazing food for us all the time, she always included us in the cooking process and invited us to try many of their preparations mid-way through cooking."
I studied in a French Culinary school back home in Chile and then ventured out to work in France for some years. I was always very attracted to the French way of cooking and always knew I was going to go to a great place to cook. My brother once challenged me and said: "I bet you don't dare and go cook in France where the great chefs are…" – Challenge accepted!
After two years of cooking in France I decided to continue studying and then is when I decided to study further in Switzerland at the best hotel school, EHL Hospitality Business School.
Read more: Midweek Meals: Cooking With The Kids
---
You've been in Hong Kong for around a decade already. What first brought you here and what enticed you to stay?
Love brought me to Hong Kong, and love has kept me here ever since! My girlfriend (now wife) moved to Hong Kong first, found a job and invited me to visit her. She got to discover upon my arrival that I brought with me pretty much everything I owned. I simply moved in! Some years later we got married and had two kids, two dogs, the whole circus! So, it was Ana who brought me to Hong Kong.
Read more: Which Hong Kong Neighbourhood Should You Live In?
---
Tell us about the idea behind the name, Musubi Hiro. Why is Tokusatsu significant to you and why were you inspired to create an izakaya-style restaurant?
My first image of Japan was through TV series and cartoons where monsters were destroying the city and these amazing masked superheroes came to the rescue. I remember telling my mom once: "Mama, Japan is so dangerous! So many monsters there!". She laughed and explained it was just a TV series and was not real. In any case, Godzilla, Ultraman, and other monsters and heroes were in the back of my mind and always as part of Japan.
The movie genre Tokusatsu has always drawn my interest because is a historic piece of the film industry and was very influential worldwide. Many of the games I played when I was a kid involved running around defeating monsters with my friends.
"Musubi Hiro has always been the hero that brings good food, good drinks and great times to people. That way we can defeat any monster without violence, but by getting them full, drunk and have an amazing time with us!"
Almost my whole career has been in fine dining, but as many people know me, I am a very outgoing person, and I feel much more like myself in a casual dining environment. The great experience is still there at all times, just with easier going food!
Read more: Your Family-Friendly Guide To Osaka, Japan
---
What's your favourite dish on the menu and why?
One of my favourite dishes on the menu is the Queen Avocado, it really brings lots of childhood memories to me. I grew up eating at least one avocado per day! Back home in Chile, they were quite inexpensive. Mama would buy a bag of potatoes and a bag of avo!
Sassy Mama tip: Look out for the new Musubi Hiro menu that launched on Thursday, 21 April 2022!
---
We love the artwork at the restaurant! Who is (or are) the artist(s)?
Funny you ask. I love art too! The restaurant was conceived to be used as a cooperative for artists to come and paint. The original wall painting was done by a group of students from the Hong Kong Design Institute in Tseung Kwan O! They did an amazing work of showcasing Hong Kong's signature landmarks with a twist of fun and cheekiness.
Now we have an amazing partnership with the Hong Kong Arts Collective, and many of the artists they represent come on a monthly basis to paint at the restaurant and display their art!
Read more: Hong Kong's Street Art Scene: What To See And Where To Go
---
How did you meet your other half, Ana? Does she play a role in the restaurant?
You mean my better half. By far my better half. We met at Uni back in Switzerland. We actually met on her first day in school! As she walked into the school I helped her with her luggage and that was that…we were hitched! We've been together ever since, 12 years!
She has a very busy job so she doesn't have much time to spare between her work and the kids. But she inspires me and takes care of me when I am shattered after endless weeks of work. I would not be able to do all I do without her, that's for sure!
---
Tell us about your kids! How similar or different are they? Whom do they take after – you or your wife?
OMG, my kids are so great.
The older one is unstoppable, he has the energy of 10 tornados and 27 bulls! Extremely emotional and super charismatic. If he can say something with 10 words, he will definitely use 30. He definitely took that after me! My dad laughs at me, he calls it "Payback".
The small one is a tad calmer…it just simply couldn't be otherwise. He is the sweetest boy in the world and is always looking to care for all of us, he hugs and kisses me countless times during the day, he just melts my heart every day. He is more like Ana.
Read more: That Mama: Amy Tang, Co-Founder Of The Wee Bean
---
Has becoming a dad changed you in any way? If so, how?
Becoming a dad has definitely changed me. Am I a bit more calm? Not really. I just changed the way I do things. I always think about my family first and try and count the hours I am away from them when I work. I love my job, but I love my family much much more.
---
Are your kids huge foodies like you?
Hahaha…The older one is very picky, but he loves Musubi!!! The younger one eats practically anything you put in front of him. They're both very big kids so they eat a lot!
---
Do you think becoming a father has made you look at your work (and life) differently? If so, how?
Absolutely. I am a very passionate person and I love what I do for a living. I don't really call it work as I really LOVE what I do. For me this is my hobby, my passion, my work and my true call in life, I love seeing people happy over food and drinks.
But there are more important things in life than what I do. I guess I became less selfish and prefer to share more of my time with my kids and wife.
Read more: That Papa: Jami Gong, Founder Of TakeOut Comedy
---
What's your favourite family dinner to eat at home? Have your kids inspired any new dish ideas?
My eldest child inspired me to make Musubi Hiro a restaurant! The first time I made a Musubi for him, he absolutely loved it and asked me if that was going to be for my restaurant. I said why not?
I enjoy every meal at home, but especially Saturday lunch. Once everyone has slept well, woken up, and played for a bit, we tend to either grill something or cook something together and the kids are not too tired to eat. Then we try to relax for a bit before energy kicks back in and the monkeys start jumping non-stop.
---
What do you enjoy most about being a dad? And what is the most challenging aspect?
What I enjoy the most is the love I get from my kids. No matter what happens, I will always get a hug and a kiss. That unconditional love is so pure and so authentic that it makes me shake every single time.
The most challenging part is to dedicate more time to them. Sometimes I am so tired that the only thing I want to do is rest, but I always find some extra energy to be with them and play, have fun or keep them company while they're being silly.
Read more: That Papa: Stewart Ross, Teacher Of Design And Educational Author
---
Covid restrictions aside, where is your favourite date night spot to go with your wife? Or do you prefer to stay at home and cook?
Definitely stay home and cook. We have the privilege of living in a beautiful place and we really love doing stuff at home. Whenever we go out though, we try to be outdoors and by the sea. Anywhere that has a terrace, sun and sea…we are happy as can be.
Read more: Top 10 Rooftop Bars In Hong Kong: Outdoor Restaurants And Alfresco Terraces
---
You seem to be a busy guy! Other than Musubi Hiro, what other ventures are you involved in at the moment? And do you have any future plans for Musubi Hiro?
Yeah, I try and stay busy, use the energy I've got in a positive way. my main business is in consulting in Hospitality, I design hotels and restaurants around Asia. The projects are super fun and really use most of my creative energy, my clients are all over the place and that helps me to keep my mind busy and challenging me at all times.
Musubi Hiro is a lifelong dream come true. I always wanted to have my own restaurant and it finally came to life! We are in the midst of opening seven takeaway and delivery kitchens in Hong Kong this year, and we are looking into other countries, too. Korea, Japan, UK, Australia and China! We are working hard to grow Musubi Hiro to become an international brand as we just want to bring more happiness to more people.
---
What are your proudest achievements so far?
Personal: My family.
Professional: My restaurant and my team.
Read more: That Mama: Mel Balik, Founder Of Mama's Kitchen And Lifestyle Lobbyist
---
What three tips would you give to parents trying to juggle family life while setting up a new business?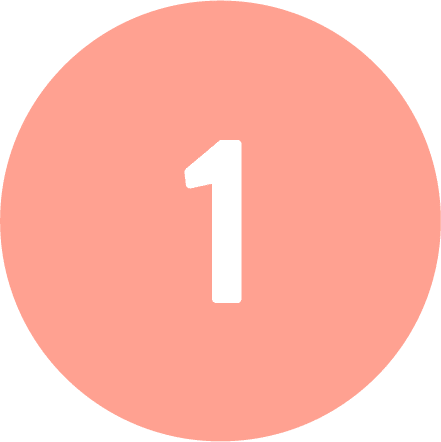 Don't waste time wondering. Do not hesitate. Go 100% in and try your best both at home and at work. Don't get distracted because distractions cost a lot of time, and time is something you don't have much of.
Be responsible. Take care of yourself and your family. Be successful but don't try being a hero, you are not worth much dead – unless you have amazing life insurance!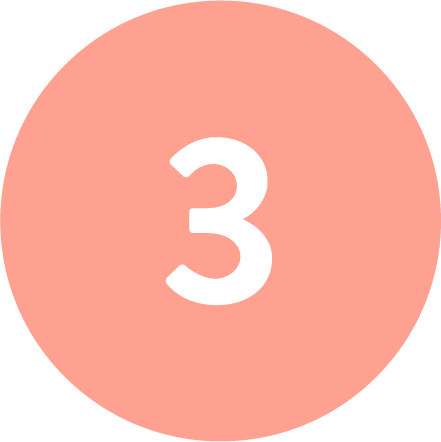 Surround yourself with good people and purge all negative energy. You will go through hard hard times and you don't want bad vibes. Share your thoughts with people around you and seek help when you need it.
Read more: Family Life: Career And Money In Hong Kong
---
Thanks to the talented John McGrane Photography for the fantastic images above. Follow him on Facebook and Instagram.