Sai Kung seaside is calling! Escape the hectic city life and take the family to explore Hong Kong's beautiful backyard. Whether you want to get adventurous in the country park, relax on the beach or feast at the fabulous Sai Kung restaurants, one thing is certain — there is so much to do with kids in Sai Kung that you'll just want to keep coming back.
Sai Kung is known as Hong Kong's back garden and there are plenty of reasons why. This charming former fishing village with its bustling public pier has much to offer. Whether you are after a full-on active hike, a boat trip to a white sandy beach, or a visit to one of three UNESCO World Heritage sites, Sai Kung has something for the entire family. The lush mountains, clear blue sea and abundant wildlife are a world away from the hustle and bustle of city life.
Jump to:
What To See And Do With Kids In Sai Kung
Restaurants & Cafés In Sai Kung
Where To Shop
Sai Kung Hotels
How To Get To Sai Kung
Read More: Your Family-Friendly Guide To Cheung Chau
---
Things To Do In Sai Kung
Sai Kung Hoi Arts Festival
Make sure not to miss the mesmerizing Sai Kung Hoi Arts Festival happening from 15 November 2023 to 14 January 2024. The theme for this year is "Joy Again, Stories", which expresses the feeling of joy and strengthened relationships between the community, the lands of Sai Kung, and visitors. This year, the festival will expand from Yim Tin Tsai and Sharp Island to four islands, including Kau Sai Chau and High Island. This is an excellent opportunity to explore the hidden corners of Sai Kung with the family!
There will be over 400 free guided tours, offering in-depth stories about the islands, available daily except on Mondays, which are designated as "self-exploration days." Plus, over 90 free public programs, including workshops, performances, experiences, and talks, will be held on Fridays, weekends, and public holidays, ensuring there's something for everyone to enjoy.
When: Wednesday, 15 November 2023 to Sunday, 14 January 2024
Where: Yim Tin Tsai, Sharp Island, Kau Sai Chau and High Island
Booking: You can book your spot for the free events and guided tours on the SKHF website
---
Walk The Sai Kung Waterfront
There's endless fun to be had simply strolling along the Sai Kung waterfront. Take your kids to look at all the seafood restaurants, check out the boats, stop in for a swing and catch the breeze at the waterfront playground or even call into the excellent Sai Kung swimming pool. On weekend afternoons you'll often catch markets, street performers, kite fliers and locals walking animals of all descriptions — one Sassy Mama saw the biggest dogs ever being groomed, just along from a pair of tortoises out for a stroll!
Editor's Note: The Sai Kung swimming pool will be under maintenance until 31 March 2024. 
Read More: Your Family-Friendly Neighbourhood Guide To Peng Chau
---
Hong Kong UNESCO Global Geopark and Volcano Discovery Centre
Located at the Waterfront Park, this centre is a good place to stop and plan your visit to one of the many islands and beaches around Sai Kung. Click here for hours and more info.
Read More: Family-Friendly Guide To UNESCO Geopark In Hong Kong
---
Sharp Island/Hap Mun Bay
There are two beaches at Sharp Island. We recommend that you take a boat (which should cost about $30 to $40 round trip) from Sai Kung Pier to the first beach, Kiu Tsui. From there, you can see the Tombolo land bridge connecting Sharp Island to Kiu Tau. Take a walk across this natural wonder at low tide for a short outing. If you have more time, hike the 1.7 km over to Hap Mun Bay beach and take a boat back from the pier there. The welcoming, white sandy beach is a perfect place for a swim. While this is a kid-friendly hike, it's not suitable for buggies due to the number of stairs. There are facilities, and lifeguards during peak season.
Kitty's Boat Service: 9357 5698 or 9033 1083
Read More: Explore Sharp Island With The Family – Transport, Dining And Things To Do

---
Yim Tin Tsai — "Ghost Island" Sai Kung
Fifteen minutes by boat from Sai Kung Pier will transport the family to one of the most unique spots in Hong Kong. "Ghost Island" is an abandoned village that has been lovingly restored by the descendants of the original Hakka settlers. Start your tour with a visit to the charming St. Joseph's Chapel built in 1890. Take a stroll by the empty homes, many of which still have the villager's belongings in them. The old school is now a heritage exhibition that gives a glimpse of what life on the island was like. Stop by the ceramic museum and then finish your trip by checking out the fully functioning salt flats surrounded by mangrove trees.
Read More: Sassy Mama Field Trips – Hong Kong Heritage Museum
---

Trio Beach, Sai Kung
This makes for a great day out with the kids. Take a sampan from Pak Sha Wan/Hebe Haven for a calm and scenic 10-minute ride to Trio. You could also choose to do the easy hike (around 30 minutes), starting from near the Royal Hong Kong Yacht Club, take a dip and then take the sampan back to Hebe Haven.
Read More: Hiking Hong Kong With Kids – The Best Hikes For Families
---
Sha Ha Beach, Sai Kung
Stroll along the promenade, past the fishing boats and ferry piers, past the car park and new WM Hotel, and you'll find a little stretch of sand called Sha Ha. You can rent kayaks and SUPs (see below), or let your little ones build sandcastles and collect shells.
Read More: Best Beaches In Hong Kong To Visit With Kids
---
Sai Kung Country Park
As the name suggests, Sai Kung town is the jumping-off point to explore Sai Kung Country Park. As well as fantastic beaches, there are also hikes, villages and water sports all available.
Hoi Ha Wan, Sai Kung
For a really fun (and educational!) day out, take the minibus to Hoi Ha Wan. As well as kayaking the calm waters of the marine park and snorkelling to see corals, you can take the kids to visit the Visitor Information Centre or book your spot at the WWF Marine Life Centre. Your visit to the WWF Marine Life Centre includes an educational classroom session, a guided walk through the mangroves and a glass-bottom boat ride to view corals (sure to be a highlight!). At the Visitor Centre, you'll have great fun checking out the interactive displays including VR Goggles that take you beneath the waves of the marine park!
Home to Hong Kong's most stunning beaches, the Sai Kung Country Park promises a stellar family day out. Our top pics for the kiddos are Sai Wan and Tai Long Wan. For a big adventure, you can even make a night of it by camping. There are a couple of ways to navigate these scenic spots: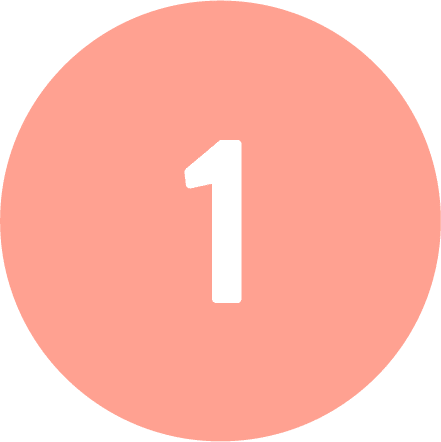 Sai Wan Beach: Take a taxi to Wong Shek Pier in Sai Kung Country Park.  Once there, you can take a sampan directly to the beach. The boat ride is fun for the kids! Alternatively, you can take a boat from Sai Kung Pier to Chek Keng where you will embark on a one-hour hike to the beach.  There are a few initial stairs, but the hike is generally pram-friendly.
Tai Long Wan Beach: Take a taxi to the Sai Wan Pavillion (you might need to change to a New Territories green taxi in Sai Kung Town).  Follow the signposts and paths to Sai Wan. From there follow the beach path to Ham Tin, and then on to Tai Long Wan. Alternatively, you can take a sampan from Sai Kung Pier directly to the beach for about $150 per person.
Sassy Mama Tip: Ubers and other vehicles are not permitted to enter Sai Kung Country Park, so we recommend taking a standard taxi to avoid any issues.
Read More: Our Favourite Camping Spots In Hong Kong
---
Lions Nature Education Centre
Not far from Sai Kung Town is a UNESCO recognised Nature preserve. This is a great one for little people who like to run and explore. Start your outing in the visitor centre where the young ones can learn about the geological history of Hong Kong with interactive displays, then follow any trail that strikes your fancy. There are maps and information plaques dotted about which will guide you to a dragonfly pond, a wetland paradise and many different types of groves and orchards. There are field crops with a Chinese herbal garden to check out, as well as an Insectarium and a Shell House. When hunger and thirst strike, there is a cafeteria run by the society for the deaf serving lite bites and refreshments. You can also pack a picnic and relax in the many open green areas.
Lions Nature Education Centre, Sai Kung, New Territories, Hong Kong, 2792 2234, www.afcd.gov.hk
---
Ah Kwok Water Sport Centre
Watersport is one of Sai Kung's specialities. Ah Kwok Water Sport Centre covers the bases with kayaks, canoes, windsurfing, SUPs and even wakeboarding. Rental prices vary by length of time and sport.
Ah Kwok Water Sport Centre, Sai Kung Tai Mong Tsai Sha Ha Village 9, Sai Kung, New Territories, Hong Kong, 5702 8636, www.skbeach.com.hk
Read More: Exploring Lamma Island With Kids – Where To Eat, Shop, And Things To Do
---
Tikitiki Bowling Bar
If it's too hot or rainy to be outdoors with kids, Tikitiki Bowling Bar is the perfect indoor tropical oasis. Enjoy bowling under neon lights, kid-friendly bumper lanes, indoor/outdoor bars, and delicious food. Lanes are priced at $299 per lane from Friday to Saturday and public holidays and $99 per lane on weekdays.
Tikitiki Bowling Bar, 4/F Centro, 1A Chui Tong Road, Sai Kung, New Territories, Hong Kong, 2657 8488, www.facebook.com/TikitikiBowlingBar
---
Hong Kong Walls — Sai Kung Street Art
We were so excited to see the mural artists arrive in their droves in 2021, giving the walls of Sai Kung a welcome refresh. It seems that no alley or building was left blank so you won't miss them as you stroll the streets.
Read More: Hong Kong's Street Art Scene – What To See And Where To Go
---
Learn Scuba Diving
Sai Kung is probably the best spot in Hong Kong to learn scuba diving, and certainly where most dive boats depart from. Sai Kung Scuba and Splash Hong Kong both offer PADI scuba diving certifications, as well as certified diving options.
---
Take A Family Junk Trip
Many of Hong Kong's junk boats depart from Sai Kung pier or nearby Pak Sha Wan. Choosing a Sai Kung departure (as opposed to leaving from Central) gives you speedy access to the remote islands, marine parks and white sandy beaches nearby.
Read more: Junk Boats In Hong Kong – Your Guide To Family-Friendly Boat Rentals
---
Sai Kung Restaurants: Where To Eat With Kids
Sai Kung's Hoi Pong Square is the hub for family-friendly dining. Most of the restaurants offer alfresco seating around an open area with a colourful children's playground. Parents can look on as their little people scoot and run between bites of food! But don't neglect Seafood Street along the waterfront or the cafés hidden in the back streets of the Old Town for that true Sai Kung dining experience.
Read More: Family Restaurants – Eat With The Kids At These Hong Kong Restaurants
---
Ali Oli Bakery Café
Craving something sweet? This bakery is perfect for picking up all your favourite pastries and cakes as well as savoury items like Aussie-style meat pies.
Sassy Mama Tip: Ali Oli also offers an affordable catering service with delivery all over Hong Kong.
Ali Oli Bakery Café, 11 Sha Tsui Path, Sai Kung, New Territories, Hong Kong, 2792 2655, orders@alioli.com.hk, www.alioli.com.hk
Read More: Best Breakfast Restaurants In Hong Kong
---

Chuen Kee Seafood Restaurant
There are plenty of seafood restaurants to choose from in Sai Kung, but this one boasts a Michelin recommendation to go along with its waterfront location at the back of the Old Town. You'll often see locals here getting their morning yum-cha fix!
Chuen Kee Seafood Restaurant, 96 Man Nin Street, Sai Kung, New Territories, Hong Kong, 2792 6938
Read More: Dim Sum In Hong Kong – The Best Yum Cha For Kids
---
Little Cove Espresso
Possibly the most popular café in town, you'll often see long queues for this locally owned and run café. Little Cove offers much more than great coffee and a cool beachy vibe, its healthy, tasty, menu focuses on organic ingredients. Top choices include Brioche French Toast, any of the creative smoothie bowls (the fave of the moment is the Spirulina bowl with coconut honey and strawberries) or the hearty Harissa Pulled Pork on homemade sourdough.
Little Cove Espresso, Sai Kung Town Villa Block A, Siu Yat Building Block A, Shop 1+2, G/F, Hoi Pong Square, Sai Kung, New Territories, Hong Kong, 6397 0875, www.facebook.com/littlecoveespresso
Read More: The Best Stroller-Friendly Cafés And Restaurants In Hong Kong
---
Padstow
Be sure to book ahead if you want to secure a table at this Sai Kung restaurant! Spread over three floors, this British-inspired waterfront restaurant caters to every occasion.
Sassy Mama Tip: Pop in for breakfast before taking the sampan over to Trio Beach!
Padstow Restaurant & Bar, 112, Pak Sha Wan, Sai Kung, Hong Kong, www.padstow.hk
---
Man Nin Wah Roasted Meat Restaurant
Truly a local legend. It's been around since the '70s and serves up some proper char siu fan.
Man Nin Wah Roasted Meat Restaurant, 28 Wan King Path, Sai Kung, New Territories, Hong Kong
---
Seafood Street, Sai Kung
A visit to Sai Kung would not be complete without a stroll along its bustling waterfront. Seafood Street is home to several impressive seafood restaurants. The live seafood is displayed in huge tanks. Diners can make a choice from the vast variety of freshly caught seafood (think tiger shrimp, razor clams, king crabs, lobster and cuttlefish) and have it cooked to taste or order off the set menu with plenty of guidance from the knowledgeable staff. Don't be surprised to see some pampered pets sitting on chairs next to their owners.
Seafood Street, Sai Kung Waterfront Promenade, Sai Kung, New Territories, Hong Kong
---
The Conservatory
With its breezy, leafy interior, The Conservatory is arguably the chicest eatery in the Square. There's the delectable sharing plate menu a crowd-pleasing kids' menu and a breakfast menu that's is sure to appeal.
The Conservatory, 26 Wan King Path, Sai Kung, New Territories, Hong Kong, 2792 1105, www.enotecagroup.com/conservatory
---
More Sai Kung Restaurants And Cafés
There are SO many restaurants in Sai Kung that it is impossible to list them all. But, these are some of our favourites.
Whilst not a Sai Kung restaurant or café, Red Ant Food Delivery is also worth a special mention. It delivers food from most of your favourite Sai Kung restaurants with a set delivery charge depending on your location in Sai Kung or Clearwater Bay. The food is the same price as you would find at the restaurant and we love that 100% of the delivery fee goes directly to the rider. The English website and ordering are a bit clunky, so this one is best if you know the dishes that you want rather than needing to browse. Customer service via WhatsApp is excellent and delivery is consistent.
Read More: Discovery Bay Family-Friendly Neighbourhood Guide
---
Where To Shop In Sai Kung
Sai Kung's Old Town is a warren of little alleys with surprises around every corner. It's a mix of local eateries, spas, and a host of off-the-beaten-path shops. We suggest you begin at the Tin Hau Temple, which just celebrated its 100th year and is worth a visit. Work your way through the winding narrow streets until you end up on See Cheung Street parallel to the seafront.
---
Be Candle
Be Candle is a gem of a shop offering artisan-scented candles. Treat the family to a bespoke candle-making workshop. Its DIY class lets you tap into your creative side. Choose your own, unique, scent by blending speciality fragrance oils and dried flowers, and learn the art of candle making. Be sure to book your experience in advance!
Be Candle, G/F 102 Man Yin Street, Sai Kung, New Territories, Hong Kong, www.becandle.com.hk  
---
Goods Of Desire
G.O.D. is the quintessentially Hong Kong shopping experience. Its east-meets-west line includes clothing, gifts and lifestyle products. The Nathan Road cushion cover and the letterbox placemats are always popular. Peruse through its one-of-a-kind designs and you'll be sure to pick up a trinket!
Goods Of Desire, G/F, 2 Yi Chun Street, Sai Kung Town, New Territories, Hong Kong, 2791 7122, www.god.com.hk
Read More: Hong Kong Brands – Best Hong Kong Souvenirs And Gift Ideas
---
Harrods — Shun Kee City Houseware
Affectionately known as "Harrods" by Sai Kung locals, this shop literally sells everything! There's beach gear and toys for the kids, and tools, gardening equipment, kitchenware and more. The helpful staff will even help you find what you need on the shelves.
Shun Kee City Houseware, 66 Yi Chun Street, Sai Kung, Hong Kong, 2792 9850
---
Island Wake
If your trip to Sai Kung involves water sports of any sort, look no further than Island Wake to kit you and your little ones out. Here you'll find sunscreen, swimwear, rash vests, sunglasses, beachwear and an array of colourful flip-flops. The shop also specialises in surf and skateboard gear.
Island Wake, G/F, 19 Man Nin Street, Sai Kung, New Territories, Hong Kong, 2252 7966, www.islandwake.com
---
Live Zero
Zero wasters rejoice! Live Zero carries everything from grains to kombucha to floor cleaner. Check its website to see exactly what is available in-store, pack your containers and you'll be all set to go. Thorn and Burrow has also opened in the space upstairs.
Live Zero, 22 Yi Chun Street, Sai Kung, New Territories, Hong Kong, 2567 6696, www.livezero.hk
Read More: Best Zero-Waste Stores In Hong Kong – Sustainable Choices For Families
---
Raymond Deli Club
Looking to stock up your pantry? Stop by Raymond Deli Club to pick from its selection of high-quality ingredients, charcuterie, breads and wine (p.s. we especially love the mini choc hazelnut lattice).
Raymond Deli Club, G/F, 29 See Cheung Street, Sai Kung, Hong Kong, 6484 1400, www.facebook.com/raymonddeliclub
Read More: Kennedy Town Family-Friendly Neighbourhood Guide
---
Sai Kung Staycation: Hotels And Accommodation
As you've probably gathered, there's rather a lot to do in Sai Kung! Why not make the most of it by booking a Sai Kung hotel or Airbnb in the area?
Read More: Staycations In Hong Kong – Hotels And Packages To Book With The Family
---
Transport To And Getting Around Sai Kung
The easiest way to get the whole family to Sai Kung is by taxi or Uber. It will take around 40 to 60 minutes from the areas around Central, depending on what time and day you are visiting (expect lots of traffic on sunny weekends and public holidays!). Expect to pay around $300 each way.
If you'd prefer to take public transport your best bet is the following options:
Take the MTR to Choi Hung (Kwun Tong Line), and head for Exit C1, then take the green minibus 1A to Sai Kung Town (about 40 minutes).
Take the MTR to Hang Hau (Tseung Kwan O Line), and head to Exit B, then take green minibus 101M to Sai Kung Town.
Take the red minibus from Dundas Street in Mong Kok to Sai Kung Town directly (about 30 minutes).
Driving to Sai Kung
There's are a few parking areas in the neighbourhood. There's a large Wilson Parking in the centre of town and closer to the waterfront is the Golf Course car park (upper levels open to the public). There are also a few outdoor car parks a bit further from the town centre. Be prepared to pay a premium on weekends with no daily rate offered at Wilson or the Golf Course.
Be VERY careful parking your car in any of the villages surrounding Sai Kung. Spaces are often rented to specific residents who can be very territorial when returning home to find their spots taken!
Read More: Sassy Mama's Neighbourhood Guide To Sai Ying Pun
---
Editor's Note: "Sai Kung Neighbourhood Guide For Families In Hong Kong" was most recently updated in November 2023 by Sassy Mama. Special thanks to Melissa Albarus and Jess Mizzi for their collaboration.