This month's That Mama, Anjali Harjani, is the definition of an international Mama who rocks! The founder of the luxury lifestyle brand Malabar Baby, Anjali chats to us about making it as a mama in business, support for working mothers, and staying true to herself.
When Anjali Harjani discovered she was expecting, she did what a lot of mums-to-be do, by gathering the necessities required for a newborn. Part of that search was for affordable, yet beautiful, natural baby linens to wrap her precious bundle of joy in, but she didn't have much luck. After welcoming her son, Aryan, into the world back in 2014, she decided to take matters into her own hands and thus, Malabar Baby was (also) born. With beautiful bed and bath linen, swaddles, mama-and-me clothing and more, the lifestyle brand has taken the luxury linen and baby world by storm. Not only due to the gorgeous prints (we're looking at you, super cute avocado swaddle!), but because the organic fabrics are also eco-friendly, made of high-quality breathable materials, sustainably and ethically made, and safe for delicate skin.
Growing up in the US (where she would meet her future husband by a chance in a New York elevator!), the former financier spent a part of her pregnancy in Mumbai, living at the family home within the Malabar Hill neighbourhood (hence the inspiration behind the name). The couple then moved to Hong Kong where Ary was born.
We talk to Anjali to find out about Malabar Baby's internationally inspired designs, flexibility in the workplace, managing mum-guilt, and her close encounter with the British monarchy.
Read More: Eco-friendly Fashion: Where To Get Sustainable Clothes For Kids In Hong Kong
---

You've mentioned in the past that it was your son who inspired you to start Malabar Baby. Does he continue to inspire you? If so, how?
My son, Aryan is absolutely the reason why Malabar Baby was created! He inspired me to create essentials that not only look good but, feel good and don't hurt our planet. He has the wisest ideas about recycling and up-cycling, that he learns from Kellett and I think in so many ways, his little voice is always in my head as we create new collections and work on our supply chain.
Read More: The Ultimate Guide To International Schools In Hong Kong
---

Sustainability and comfort are at the core of your business. Why is that important to you and your family?
COVID-19 was a wake-up call for many people who were forced to stay at home. I think in a really positive way, many people came to the realisation that "your home is your sanctuary".
For me, "home" has always been my favourite place to be. I was brought up with traditional Indian values; no matter how big or small our home was, it was special, warm, and always felt inviting to anyone that visited.
From the day I started Malabar Baby I knew I wanted to create that same cosy and welcoming feeling through lifestyle products. Initially, my thought was wholly centred around "baby" but, as we have reached our 5-year anniversary we see an evolution into a true lifestyle brand. Bedding, towels, sheets and loungewear for the whole family are at the forefront now.
Read More: How To Teach Your Kids About Sustainability
---

We love the unique designs and patterns on Malabar Baby products (congratulations on the new muslin bathrobes for kids btw!). Where do you find your inspiration and how/where are the products made?
Our products are predominantly made in India with the exception of our organic Muslin which is spun in China. Bringing culture and heritage craftsmanship into people's homes through our slowly made block-printed bedding, artisanal loungewear and towels is the real beauty behind Malabar Baby. Sounds a bit ironic, but we believe we are an aspirational brand that is actually attainable.
"All of our designs have a specific story behind them and most surround nature or places we have visited over the years. Some collections are inspired by very personal stages in my life or career."
I was born and raised in South Beach, so we have an art deco Miami Collection! I met my husband during my Finance days in New York and so naturally we have a New York-inspired monochrome, Greenwich Collection.  I feel blessed that inspiration comes easy since I've had the privilege to live in a few countries – USA, India, the UK and Hong Kong.
Read More: Hong Kong Brands: Best Hong Kong Souvenirs And Gift Ideas
---

Since the start of the pandemic, many mamas have been juggling working from home while caring for children. How do you think organisations can best help support women WFH, and what do you think the future of the workplace should look like for working moms?
Flexibility is the number one keyword.
At Malabar Baby, our staff literally work from locations around the world. Production in India, QC in China, Sales in the USA, Distribution in Japan, Photographers in Hong Kong, Email Marketing in the Philippines, Collaborations in Kuwait and the list goes on. It's such a privilege to be surrounded by talent that is so unique, but, the only way we have been able to have all this amazing talent and grow internationally is by offering flexible schedules and remote working. I strongly believe that our staff are successful because they pretty much work on their own schedules and meet communal deadlines.
"Most of our distribution partners are actually Mamas or aunts that have gifted our products and realise the USP behind the brand."
It's an exhilarating feeling to have enterprising women reach out to us to work with Malabar Baby. Those are the people who are truly passionate and will do whatever it takes to get the job done, who cares if it is at 2am or 9am.
Read More: Business Advice For Mumtrepreneurs: How To Cope During Times Of Crisis
---

Is there a good support network here in Hong Kong for female entrepreneurs? What advice would you give to other mamas considering starting their own business?
Hong Kong is such an amazing place to start a business. I owe so much of our success to the community in Hong Kong. That being said, you need to hustle here and go out of your comfort zone to make your dreams come true.
My two pieces of advice would be: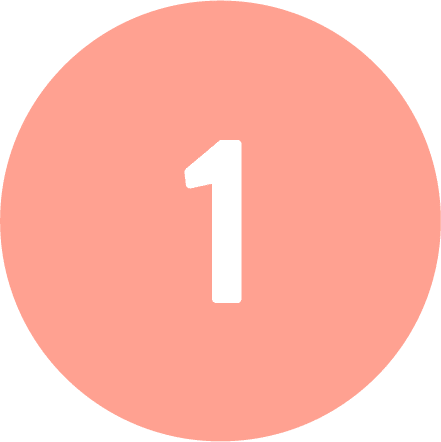 Reach out and talk to others who you think you can learn from. Even if you don't know them, make the effort, go out of your way, and soak in their experiences.  Don't feel shy or overthink things. What's the worst thing that can happen, someone doesn't reply back?
Be honest to YOURSELF. Do you want to build an empire? Do you want to have a passion project? Do you want to have a business that pays your bills? And how much time and money do you have or are you willing to sacrifice to make your business come to life. Honestly, in the first three years of Malabar Baby, I barely socialised or slept, but, I was totally OK with it and thankfully my mum, my amazing in-laws and husband helped me stay afloat on the days I was drowning.
Read More: International Women's Day: Spotlight On Female Founders
---
We're all about raising up others! Which other female-lead Hong Kong brands do you love?
HULA – I'm in love with the brand and pretty much only shop here. I love the founder, Sarah's down-to-earth attitude.  She is an inspiration and very hard working.
Retykle – Sarah has built something incredible and I love that Retykle includes Malabar Baby in their circular fashion model.
Green Queen – Sonalie is a legend!  She is one of the first entrepreneurs in Hong Kong that I met and honestly her work ethic and calibre of content are mind-blowing.
PAKT – Claire and Barbara are experienced women who are running a unique, well-needed service in Hong Kong, but also they are female entrepreneurs who go above and beyond to empower women in the city. They share their time and connections with others so freely and I love learning from their experiences.
Matchali – Cara Li is a ray of sunshine and so easy to chat with. I love that she just opened her own place and is sharing healthy treats with Hong Kong.
Read More: Share The Love: Hong Kong Businesses That You Can Support Now
---

To the outside world you are totally nailing the delicate balance of being a working mama and entrepreneurial business leader. What's your secret to the work/life balance? What does a typical day look like for you?
No real secrets! I'm organised, I work really hard.  I start my day early. I have an incredible team and support system. And, I don't have FOMO!
6:30am: Wake-up and then convince Ary to wake up (haha!). My boys are not morning people!
7:30am: Take Ary to school.
8am to 10am: In the office. Usually connecting with our Head of Sales in the USA on anything pending from the day before and cleaning up my inbox. There is always some element of new and unknown requests or queries that need to be tackled in the early morning. An XL ice cappuccino somewhere in between this time keeps me going – I'm obsessed!
10:30am to 11:30am: 1:1 Yoga online with my gorgeous teacher in India (my friend Miki convinced me to do this for myself and it's helped me so much. I do yoga in my office, so there are no excuses!).
11:30am to 12:30pm: Review all our orders from the day before and ensure all our fulfilment locations are in synch.
12:30pm to 2pm: Is always a bit blurry but, usually involves social media, digital strategising and reviewing stats.
2pm to 6pm: I'm on the phone or zoom. Partners in India, collaborations, check-ins with distributors across Asia, Middle East and Europe. In between I often duck out for Ary's tennis lessons or a school pick-up, but, nothing is set in stone and I go with the flow.
6pm to 8pm: Bath time, dinner, reading, with Ary. With a glass of wine in the background!
8pm: Either back online or on the couch with hubby. He loves to play records for me with a new player that his friends gave him. He has a love for music and eclectic music taste and always shares so passionately.
Read More: Building Confidence: How To Demand And Get More As A Woman
---

Let's talk about love! How did you meet your husband?
I've been married for almost 13 years now! I met my husband, Pavan, the first day I moved to NYC after college.
"We ironically lived in the same building on 38th and 6th street in the design district and met in the elevator via my roommate."
It was not love at first sight for either of us! HA! We both had moved to NYC with an agenda to build our careers on Wall Street and experience the best city in the world. Over the years our friendship blossomed and we finally realised the relationship we had was so special. NYC is my favourite city in the world. I literally fell in love twice in New York – with the city and my husband.
---

You're an inspirational international mama. How do you bring a range of cultures into your son's life? Is it challenging?
Hong Kong really makes it so easy to bring culture and experience to Ary's life. Our community of friends is so diverse here that I think things just happen really organically. We celebrate festivals together and I think school does a great job at educating our little people too.
Of course, when travel was a bit more frequent we brought Ary along with us on our trips and my hubby, is a huge foodie, so I think Ary is learning a lot about culture through food! They spend the weekend sometimes watching food blogs and street food shows that really expose Ary to a lot of cultural nuances. We are travelling a bit around India this summer and Ary already has a list of local street vendors he wants to hit up!
Read More: How To Raise Multicultural Kids In Hong Kong
---

From one working mama to another, is "mum guilt" real for you as well? If so, how do you get through the day when all the feels get too much?
I do think mum guilt is seriously real but, I have to say, I don't feel it as much anymore.
I know that I always do my best to make every important milestone or event in Ary's life and if for some reason I can't, I'm lucky I have family and friends to rely on.
"I think the most important thing with mom guilt is managing the way you speak to your children and communicate. I overly communicate with Ary! He literally knows if I have a client pitch or have all-nighters ahead."
He knows so much about our products and I think that helps him understand and respect that if Mama can't be somewhere one day, it's because she is working on something really big or just can't juggle it all sometimes. I always try to remember that in Hong Kong we are so blessed with the kindness of the community and that if you lean in, you have friends that are literally like family. I think if you surround yourself with this culture you always feel like you have support and a tribe behind you.
Read More: Going Back To Work After Having A Baby: Advice From A Hong Kong Mama
---
We can't not mention The Duchess of Sussex, Meghan Markle, and baby Archie's first outing in one of your blankets (Erawan Mustard Royal Dohar Blanket)! How did that come about? Did she place an online order like the rest of us mere mortals?
It was a complete and beautiful surprise for the whole team!!! I was driving in the hills of Italy when I found out, and my phone actually ran out of battery so,
"I was't sure for a few hours if I was hallucinating or had really just seen a photo of The Duchess of Sussex and Archie in Malabar Baby! It was surreal."
My son was in the car with me and he was asking me to tell him all about the Queen and the monarchy, while I was literally thinking of our website crashing on the backend!
We aren't entirely sure how Baby Archie got a hold of our baby bedding, but what we do know is that our online client base is very diverse and a lot of distinguished addresses check-out daily. Honestly, Malabar Baby is amazing quality and it was such a proud moment to see mums like The Duchess of Sussex choose a niche brand with purpose and style. I think Meghan has made a lot of conscious fashion decisions to empower and encourage female entrepreneurs, and we definitely felt the love.
---

Work and parenting aside, how do you stay true to yourself?
I stay honest and true to myself. Sounds really intuitive but, when you think about it, how many times are we swayed by others?
"Experience has now taught me to follow my gut and remember to be kind above all. The same lessons I try to teach Aryan as a child, I keep reminding myself as an adult."
Read more: 5 Tips On How To Be A Happier Parent
---
What is the best piece of advice that you received from your mum?
My mom is my biggest advocate and role model. She has always been hardworking, sincere and simple. I think her advice actually came from her actions and witnessing her everyday routine as a child. I honestly don't know how the woman did it all!
It was not always easy or straightforward assimilating from her life in India to Miami (where I grew up) but she learned the ropes so fast and excelled at everything she put her mind to. Nothing has ever beneath her and her humble and sincere nature is what I try to bring to my everyday routine.
Read More: The Things Our Mamas Once Told Us
---